Eric Thomas (born on 3 September 1970) is a great motivational speaker who is the reason for many people's success. His biography overflows with motivation as he is the man who became America's best speaker after being a homeless boy.
I'm sure that Eric's life story is going to motivate you a lot and will help you in achieving your success. So, let's read this biography of Eric Thomas and learn more about him.
Eric Thomas Biography, Education, Family, Wife, Net Worth, Height, Home
Name
Eric Thomas
Date of Birth
3 September, 1970
Birth Place
Chicago, Illinois
Age
53 Years
Height
5''11' Feet
Net Worth
$6 Million
Profession
Motivational Speaker, Author, Coach
University
Oakwood University, Huntsville
Michigan State University
Education
Bachelor of Arts
Master of Arts
Ph.D. in Education Administration
Parents
Father - Gerald Mundy
Mother - Vernessa Thomas
Martial Status
Married
Wife
Dede Mosele
Children
Daughter - Jade Thomas
Son - Jalin Thomas
Nationality
American
Residence
Michigan, USA
Who is Eric Thomas?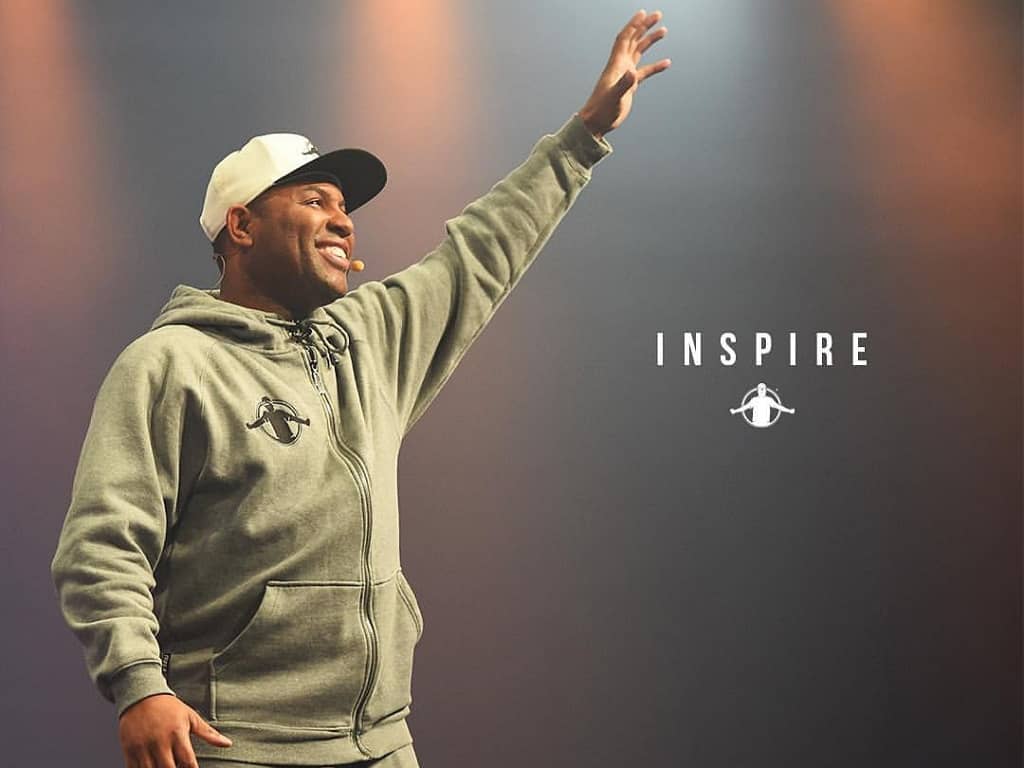 Erich Thomas is a renowned American Motivational Speaker, Author, Coach, and Consultant.
He is widely immensely popular in the world for being a very professional speaker. Peoples wait to listen to his every word as those are overflowed with inspiration and motivation.
He is among the only men who have changed the life of many peoples. Nothing has to do a lot, just read his biography and follow him to know the secrets of Eric's success.
Early Life of Eric Thomas
Eric Thomas was born on 3 September 1970 in Chicago, Illinois, USA, and grew up in Detroit, Michigan. His mother was a teenager when he was born and his biological father never came into his life.
Eric left his high school education after various arguments with his parents and aunts. He then moved to the streets of Detroit and lived as a homeless boy for two years.
Thereafter, Eric met a preacher who eventually changed his life by motivating him. The preacher also motivated him to go back to school and complete his education first.
The difference between those who succeed and fail: not taking advantage of opportunities." – Eric Thomas
Education of Eric Thomas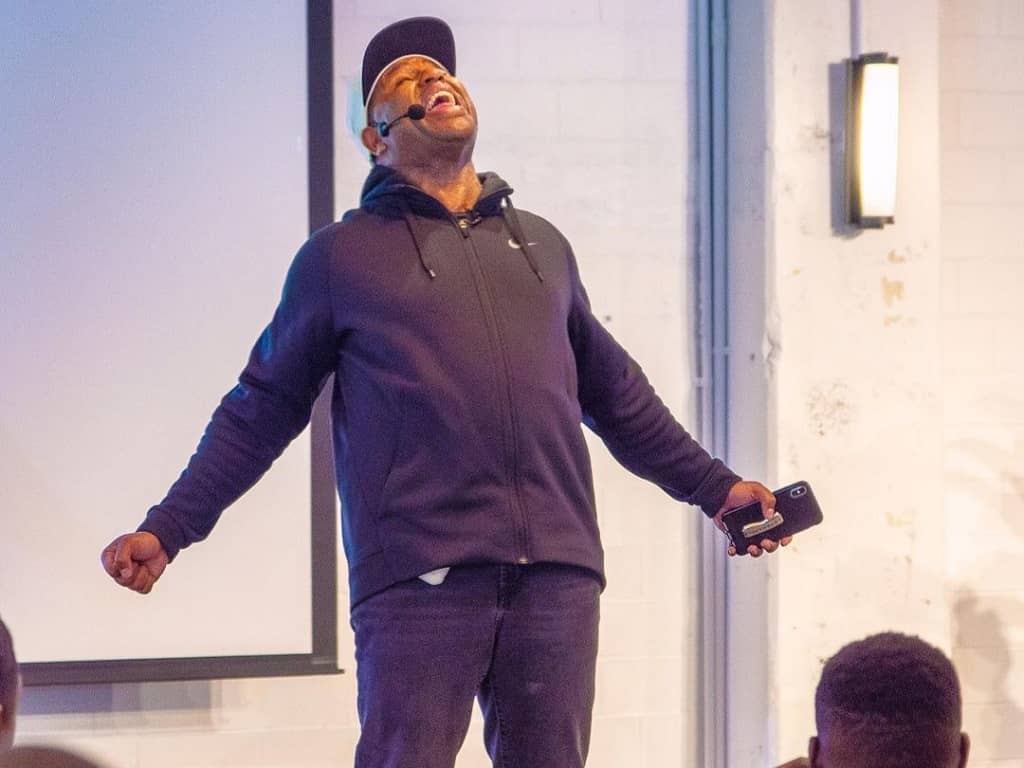 Eric Thomas started his elementary education at a local high school. Thereafter we already know that he left his school and becomes homeless.
But after being inspired by the preacher, he again joined a school for his basic education. During this time, Eric also took a job at Olive Garden on the west side of Detroit.
He then enrolled in Oakwood University, Huntsville, Alabama to pursue his graduation.
Eric Thomas spent a total of twelve years at Oakwood University working towards an undergraduate degree and later graduated with a Bachelor of Arts in 2001.
During his graduation, he created and ran a program to help underprivileged youth. Later he attained a master's degree and achieved a Ph.D. in Education Administration.
Erich Thomas Age
Eric Thomas (born on 3 September 1970) is 53 years old as of 2023.
Eric's age is a testament to the wisdom and insight he has gained over the years, allowing him to connect with people of all ages and backgrounds on their journeys to self-improvement and personal growth.
The career of Erich Thomas
Eric Thomas begins his career in 2003 by taking a job with Michigan State University (MSU). He attended MSU along with a fellowship to complete his master's degree in K-12 Administration with an emphasis in Educational Leadership.
At Michigan State University, Eric worked as an academic adviser to disadvantaged students.
There he also developed an undergraduate retention program called The Advantage which primarily targeted academically high-risk black and Latino students.
Besides this, Eric served as a senior pastor at A Place of Change Ministries (APOC Ministries) in Lansing, Michigan.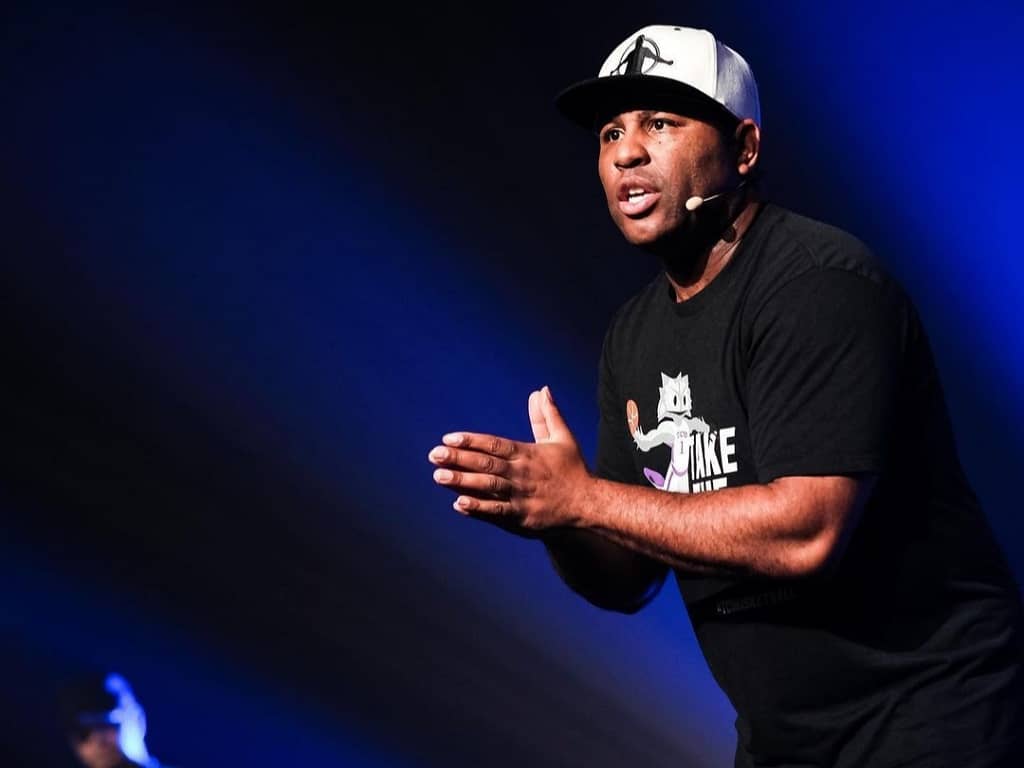 Back in 2005, Eric earned a master's degree from MSU and a Ph.D. in Education Administration in 2015.
Now a well-known preacher and motivational speaker, he decided to originate a company to provide services like education consulting, athletic development, and executive coaching.
Eric has motivated many collegiate and big athletes. In fact, Lebron James (a professional basketball player) said that I thought I had become a winner of the Basketball Tournament in 2012 only because of Eric Thomas's motivations.
He has also given motivational talks on several platforms and organizations. Even businessman also likes to get motivated by him. These are the aptitudes and astonishing skills which make Eric a great speaker.
Great Successes in Eric's Life
In 2011, Eric Thomas was invited by Fox News journalists for an interview where they talk about his profession. They also discussed the number of the people he has influenced in his career.
Although, he answered all the questions in a bold way and led himself.
Eric also created his YouTube channel on 11 December 2008 and started posting motivational videos. He has more than 1.19 million subscribers on his channel and has posted over 1100 videos there.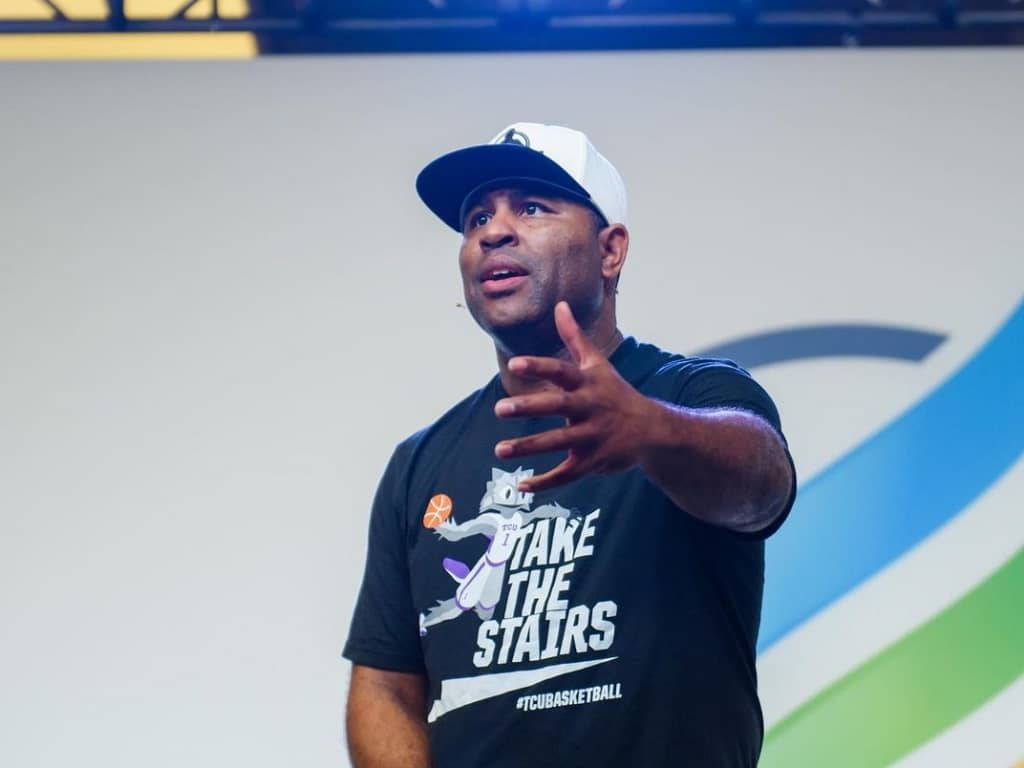 He has also his own website named ETInspires. Following his great works, he has been nominated for many awards by several organizations.
Also, he has been honored by several institutions for motivating the young people of the country. Despite these all, Eric has achieved great peaks in his life and achieved more.
Eric Thomas Wife and Children
Eric Thomas married Dede Moseley for 2 decades and still living with her happily. They first met during their college days and initially tied up in a strong relationship.
They both decided to go to Huntsville, Alabama to pursue their university education together. And thus, they married there as a college student.
Eric has a good life with her wife Dede Moseley and they still love each other with their true heart.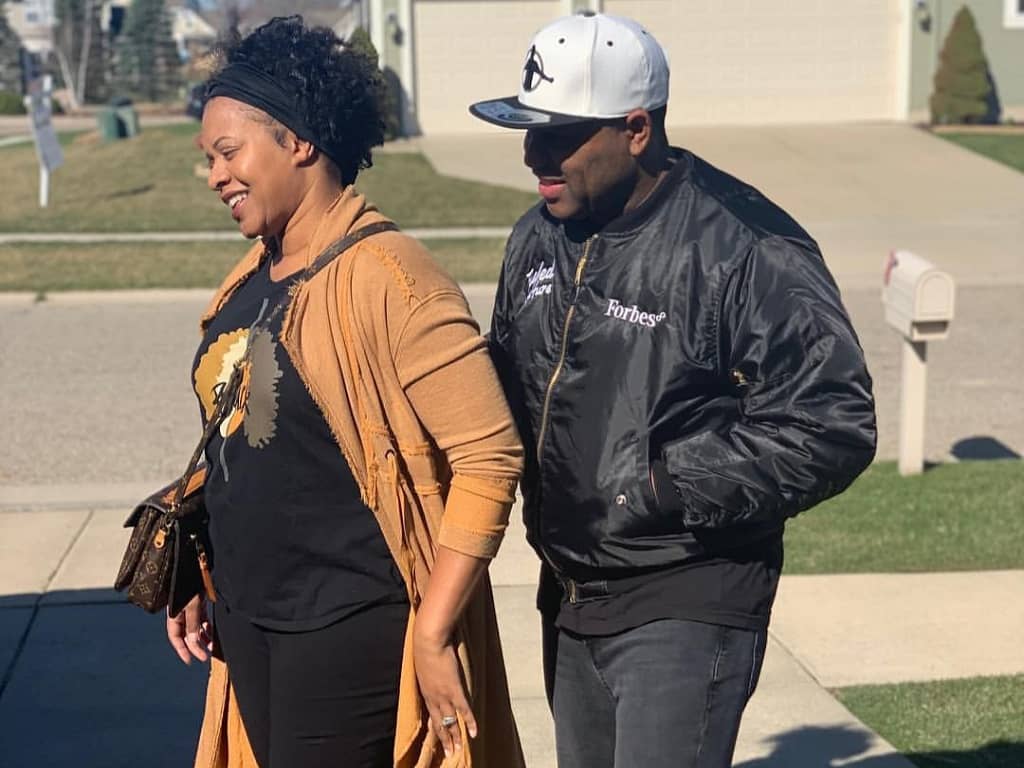 Eric and Moseley were blessed with a daughter named Jade Thomas. Later the cute couple was blessed with a son named Jalin Thomas.
Eric Thomas Net Worth
Eric Thomas estimated net worth comes to around $6 Million as of 2023. But he hasn't a stable salary as he isn't doing a job. Anyway, he earns more than $50k US dollars every month.
He has numerous sources of creating wealth. Such as seminars, motivating conferences, book writing, consulting, and much more. However, he never considers money as his goal. He believes in his work and leaves the money behind himself.
Eric Thomas Social Media
Eric Thomas has a huge number of followers on his social media accounts. And why not as he provides very motivational and inspirational content there.
Currently, Eric has more than 2 million followers on his Instagram account and 1.6 million followers on his Facebook page. Despite this, he has over 435k followers on his Twitter account.
These are open proof of his popularity among the people of this world. Eric isn't only followed by the Americans but by every country's citizens.
Eric Thomas Books
Despite being a very famous motivational speaker, Eric Thomas is also a professional writer. He has written a few books in his life. Let you see below the major books Eric Thomas has written.
| Books Name | Publishing Year |
| --- | --- |
| The Secret to Success | 2011 |
| Greatness is Upon You | 2013 |
| Average Skill Phenomenal Will | 2015 |
| The grind: The New Handbook for Success | 2016 |
| You Ain't the Boss of Me: Lggy the Influencer | 2019 |
| You Ain't the Boss of Me: Angry VS Aggression | 2019 |
| You Ain't the Boss of Me: Faith VS Fear | 2020 |
Eric Thomas Quotes
Eric Thomas always used to share very inspirational and life-changing quotes that can change your life. His quotes are unique and different from every other and spark a very positive light on people's brains.
Let you see below his top quotes and let you also change your life.
Push the Snooze button and you'll end up working for someone who didn't.
Only those who risk going too far can possibly find out how far one can go.
Success is not for the weak and uncommitted, Sometimes it's gonna hurt!
When you're great! You attract great! When you're average! You attract average.
The only way to get out of mediocrity is to keep shooting for excellence.
Read the biography of the Indian best motivational Speaker, Sandeep Maheshwari
Eric Thomas Height and Height
Eric Thomas is not only perfect in terms of his professional life but also amazing in terms of his physical appearance. He stands around 5 feet 10 inches taller, or 180 cm or 1.80 m.
His weight is around 62 kg or 136 lbs. All these combinations make him perfect.
Physical Appearance
Height
Feet & Inches: 5'10"
Centimeter: 180 cm
Meter: 1.8 m
Weight
Kilograms: 62 kg
Pounds: 136 lbs
Eric Thomas Facts to Know
Eric Thomas is a renowned American Motivational Speaker, Author, Coach, and Consultant, known for his inspirational speeches and books.
He was born on September 3, 1970, in Chicago, Illinois, but grew up in Detroit, Michigan.
Eric faced a challenging upbringing, leaving high school due to conflicts with family and becoming homeless for two years on the streets of Detroit.
His life took a positive turn when he met a preacher who motivated him to return to school and complete his education.
Eric Thomas pursued higher education, attending Oakwood University in Huntsville, Alabama, where he spent 12 years working towards his undergraduate degree.
During this time, he also worked at Olive Garden in Detroit to support himself.
Eric's educational journey led to a Bachelor of Arts degree, a master's degree, and eventually a Ph.D. in Education Administration.
He began his career at Michigan State University as an academic adviser, where he created programs to support underprivileged students.
Eric Thomas gained fame as a motivational speaker, inspiring students, athletes, and entrepreneurs worldwide.
He is the author of several books, including "The Secret to Success" and "Greatness is Upon You," and has a significant presence on social media, with millions of followers.
The Bottom Line
Eric Thomas is one of the best men in America who is like a shining star. We all saw how he bounce back from being a homeless boy.
This never matters where he is today but you have to see his past troubles. He has lived a life where no one can look for a bright future. However, it was Eric who neglect the formulae and stood to change the future.
I hope you were inspired a lot by reading the life story and biography of Eric Thomas. Now it's your turn to share this story with others and make them aware of him.
Also, share your feedback with us so that we can know about your expression.