Eugene Daniels is a well-known journalist who works as a White House Correspondent for MSNBC and a Playbook co-author for POLITICO.
He is well-known and has received widespread acclaim for his political reporting in the United States. Let's take a dive into the life story and biography of this famous journalist.
Who is Eugene Daniels?
Daniels is a popular face in the landscape of journalism.
He has fulfilled varied responsibilities as a reporter, anchor, content producer, editor, and many more on firms like Northern Colorado 5, The Rocky Mountain Collegian, KOAA-TV, and Newsy.
What is the age of Eugene Daniels?
Eugene Daniels's current age is 33 Years.
Early Life of Eugene Daniels
He was born in Colorado on February 12, 1989, and spent his childhood with her three sisters. Eugene Anthony Daniels is his father, while Leah Daniels is his mother.
His father is a decorated Army veteran, and his grandmother was a journalist. His grandma inspired him to pursue a career in political journalism.
What is Eugene Daniels's height?
Eugene Daniels stands at 5 Feet and 10 Inches tall, which is equal to 177 centimeters or 1.77 meters.
Eugene Daniels Education
Eugene Daniels attended Shoemaker High School in Kellen, Texas. He was a well-educated political science student.
He graduated from Colorado State University with a bachelor's degree in 2012. Daniels intended to be a lawyer and a politician.
But after realizing he was not that interested in politics, he opted for a journalism class by accident. Yet, Daniels didn't take the subject seriously at first as it was optional. But he swiftly acquired a passion for writing.
Additionally, his journalism professor at Colorado State University provided him with invaluable guidance that made him land a journalism career.
His teacher highlighted the breadth of journalism's role in holding politicians responsible, and ever since then, he has been active in the field.
Eugene Daniels Career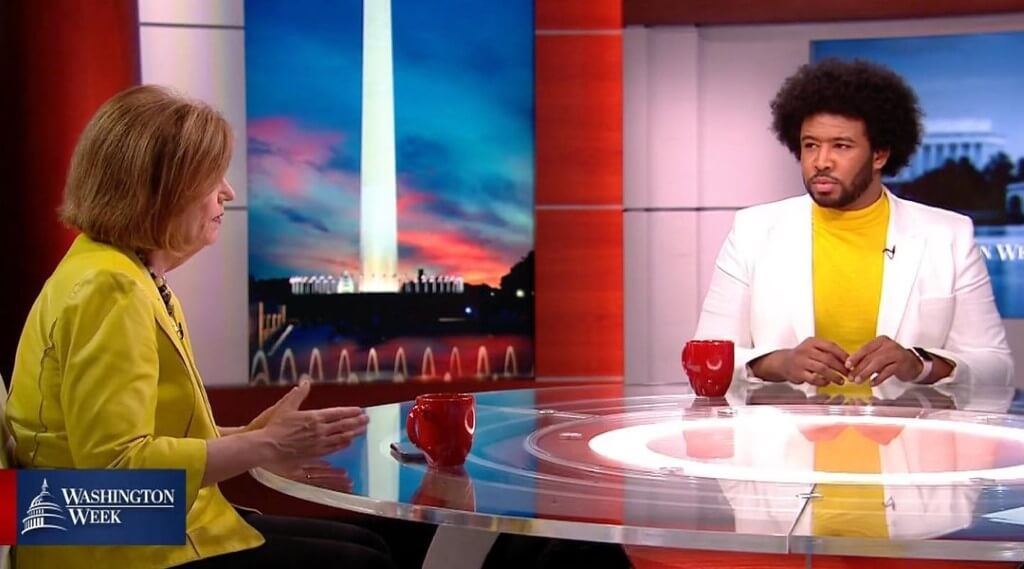 Daniels began his career at Northern Colorado 5, the only news station covering Northern Colorado news, as a summer intern for four months, from May to August 2010.
He aided news and sports reporters with filming and editing while interning there.
He also assisted in creating news and sports shows.
Likewise, he served as Chair of the NCAA Division I National Student-Athlete Advisory Committee from 2009 to 2012.
His duty was to ensure that student-athletes from all across the country were represented in topics affecting their health.
Rise to Stardom
From 2010 to 2012, he worked for The Rocky Mountain Collegian as a reporter, anchor, host, columnist, and editorial board member.
He was a chat show host for Daniels After Dark and a Campus Television anchor/reporter during his time there. He also worked as a magazine reporter for College Avenue and presented a radio show called KSU.
He next ventured to KOAA-TV as a Content producer. He continued the designation from 2012 to 2015.
At KOAA-TV, he was responsible for filming, writing, editing, and creating daily news articles and broadcasts.
Daniels reported breaking news, politics, crime, and features from eighteen nations in southern Colorado and organized and supervised field crews for daily content and story ideas.
From 2015 to 2018, he worked as a political reporter for Newsy.
There, he wrote, edited, and hosted a daily nocturnal political show, prompted the Newsy/Politico cooperation by creating videos for both brands on Politico's website, covering the headlining topics, and joined forces with editorial leads and producers to create special programs.
Post Popularity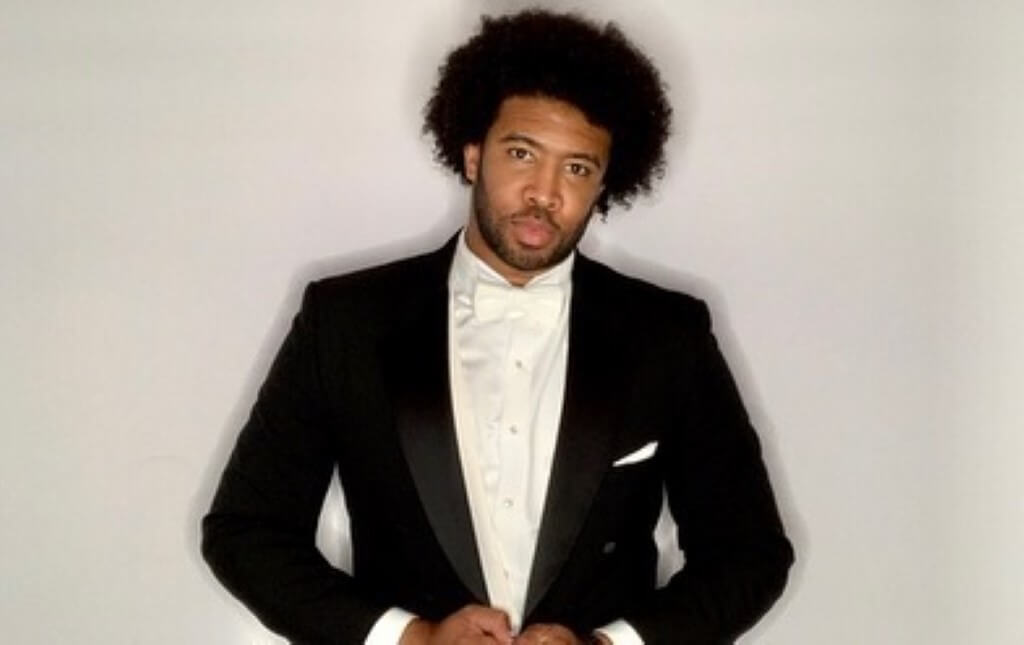 Daniels also covered domestic policy and politics on and off Capitol Hill, together with health care, tax reform, the 2018 midterm elections, and the 2016 election.
He also reported on foreign policy and politics, particularly US diplomatic relations and national security, and built a massive network of contacts in the political world.
Thereafter, he entered Politico in 2018 as a Political Reporter and held the position until January 2021.
Presently, he is a full-time White House Correspondent and Playbook Newsletter's co-author at Politico.
Moreover, Daniels carries an intersectional identity as a black and LGBTQ+ community member. He is engaged to Nate Stephens, a social change facilitator from South Dakota.
Politico
Amidst his stint at Politico since 2018, Daniels has also covered the midterm elections, the Democratic presidential primary, and the general election in print, video journalism, and podcasts.
As a Playbook author and White House correspondent at Politico, Daniels continues covering authentic, timely reports on Vice President Kamala Harris, First Lady Dr. Jill Biden, the Second Gentleman Doug Emhoff, and other rising Washington power figures.
He has hosted Politico's Confronting Inequality Town Hall series, which examined how disparities in policing, housing, healthcare, education, and employment pervade and afflict the United States during the country's confrontation with race in 2020.
Playbook Newsletter
Eugene Daniels, along with Rachael Bade, Ryan Lizza, and Tara Palmeri, became the co-authors of the Politico Media Company's Playbook Newsletter in January 2021.
As a member of the Playbook team, he continues to utilize and anchorage Politico's numerous platforms.
He's the first black co-author and the first publicly open LGBTQ+ person in 'Playbook.
Besides, he has inked a deal with WME Entertainment and is also a contributor at MSNBC.
Eugene Daniels Nailpolish
Before the rise of cable television, news shows were mainly controlled by furious middle-aged to elderly white men. Women, Black people, other persons of color, and LGBTQ+ people were scarce in the realm.
Daniels is a welcome change from the days when pundits were all elderly, grumpy white males.
He is well-known for his representation of LGBTQ+ people in media, notably for his personal fondness for nail polish.
In an editorial published in July 2021, The Advocate interviewed Daniels on what it's like to symbolize a new age and aesthetic of political punditry, focusing on his love of nail polish.
He told the portal that nail polish, like his knowledge of politics and media, is an essential aspect of his personality.
He believed that his fondness for nail colors would not hinder him from talking and writing politics, voting rights, and international affairs.
About his favorite nail polish colors, he added, "Right now I'm wearing really pretty yellow, orange, and blue colors on my fingers, so that's my favorite today.
Each time I wear a new color, it's my favorite, so I don't have just one in particular."
Is Eugene Daniels a Gay?
Eugene Daniels is openly gay and identifies as a member of the LGBTQ+ community as well as a person of color.
In 2021, he married his partner, Nate Stephens, who is a social exchange facilitator from South Dakota. Currently, he is engaged to Nate Stephens.
Also Read: Who is Journalist Sunlen Serfaty?
Who is Eugene Daniels' Boyfriend?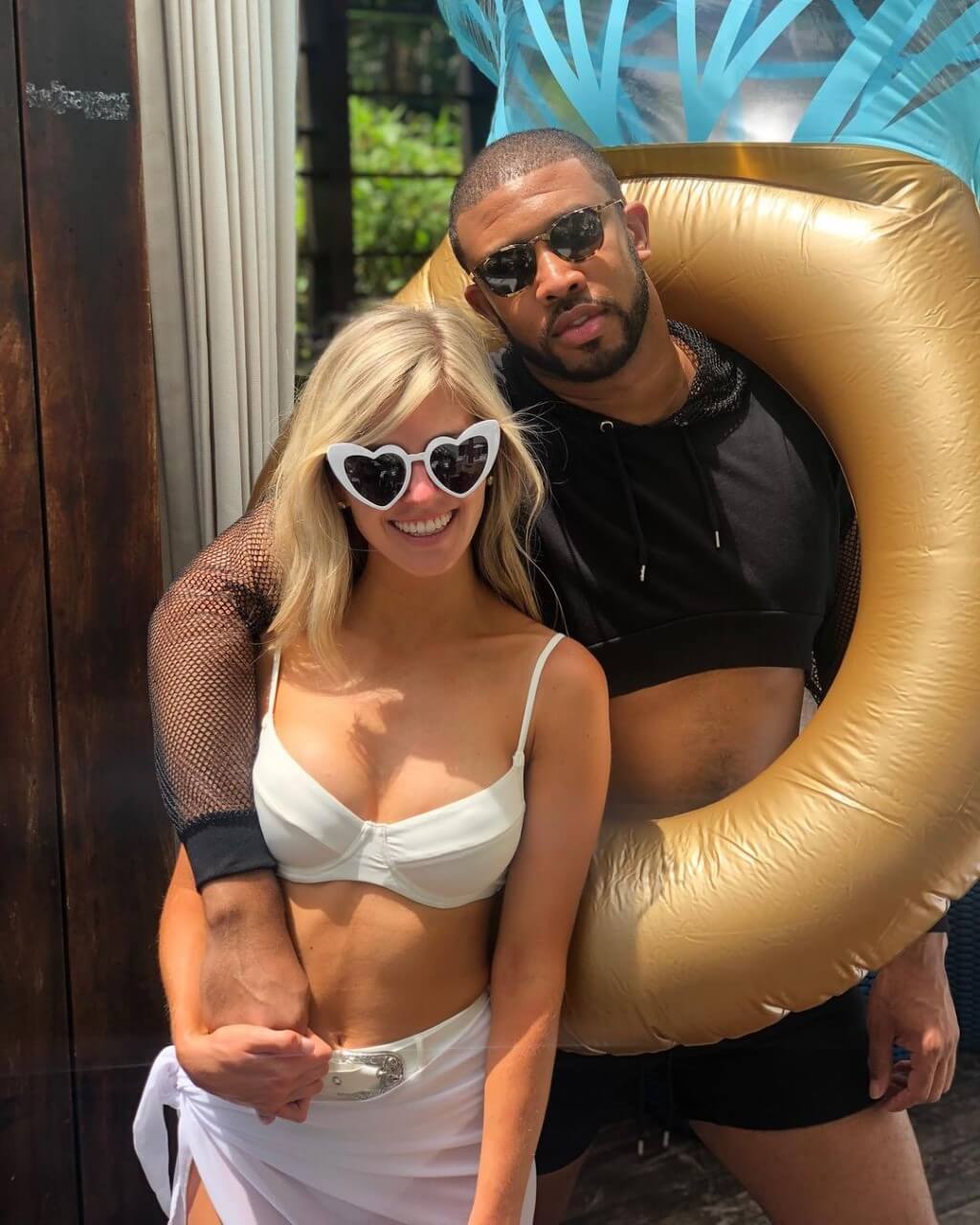 Eugene Daniels is reportedly dating Nate Stephens. Daniels is an open member of the LGBTQ+ community.
He got engaged to Nate Stephens, a social change facilitator from South Dakota, in 2021. Nate is aware of Daniels and avoids bringing it up in public.
They are both very supportive of one another and never hesitate to publicly share their feelings regarding the LGBTQ community.
Also Read: Kim Iversen Journalist Biography
What is the Net Worth of Eugene Daniels?
Daniels has a net worth of $ 1.2 million, which he has earned solely through his hard work and dedication as a professional journalist.
He is a dedicated individual who strives to improve himself every day.
Next Read: Mina Kimes Journalist Biography