Today we will talk about an actress who needs no introduction. Her name is Fabiola Guajardo. Let's begin her biography and see how she achieved this much success.
Who is Fabiola Guajardo?
Fabiola Jazmin Guajardo Martinez more commonly known as Fabiola Guajardo is an actress, musician, model, and author belonging to Mexico.
She is popular for competing in Nuestra Belleza Nuevo Leon 2007. She finished as the first runner-up and the finalist on the National Pageant of Nusetra Belleza Mexico in 2007.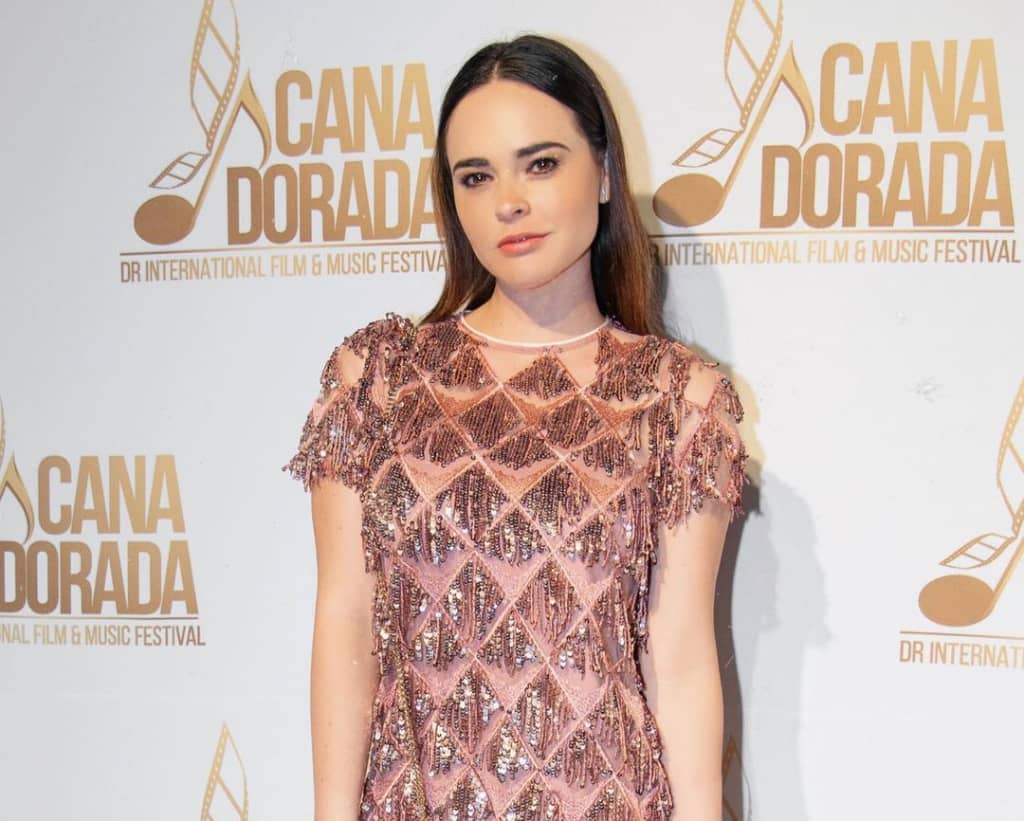 Early Life of Fabiola Guajardo
Fabiola Guajardo was born on January 5, 1987. As of now, Fabiola is 35 years old. She belongs to Monterrey, Nuevo Leon, Mexico. She has not mentioned anything about her personal life.
It is a well-observed fact that when a person got famous the audience wants to know about her same is the case like Fabiola.
She has not given any information about any member of her family although it has been more than a decade that she has been acting in the industry.
Her educational institutes and qualifications are also under search. Maybe she wants to keep her early life away from rumors.
Her fans kept on searching her social media but till now their searches have not found anything attractive to their eyes.
Fabiola Guajardo Career
Fabiola Guajardo began her acting career in 2011. In the same year, she made her television debut on Esperanza del Corazon. In this show her role duration was small and she played a minor role.
Then she next moved to act and be a part of Paola in Por Ella Soy Eva in early 2012.
In the same year 2012, in September Guajardo was seen in the role of Norma in Corona de Lagrimas along with Maribel Guardia and Victoria Ruffo.
She is best known and popular for portraying the character of Brigitte Garcia Pabuena in the successful televisia of telenovela named De que te Quiero, te Quiero.
After 2012, she was seen active in 2014. In 2014, she played a significant role in Televisa's telenovela Yo no creo en Ios hombre alongside Gabriel Soto and Adriana Louvier.
For this how she won the TVy Novelas Awards for Best Co-star Actress. Then she put life in the character of Pasion y Poder for which she was awarded by TVy Novelas Award for Best Supporting Actress.
Her second minor role was in La Candidata. She was then cast in Enamorandome de Ramon in Late 2016.
Becoming a Star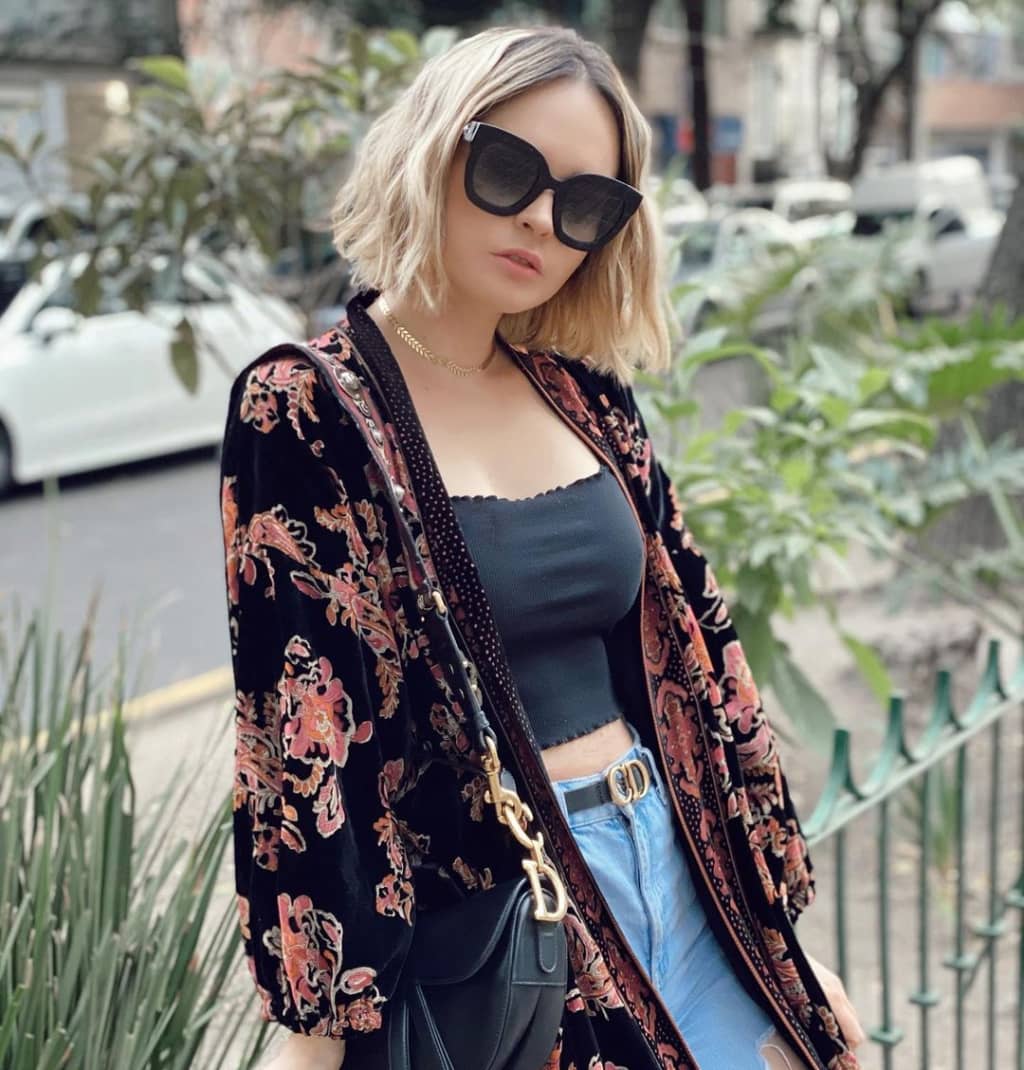 When it comes to filmography, till now Guajardo has acted in three films. Her first film was in the year 2016 named Que culpa tiene el Nino?
In which she was seen in the role of Danniela and her second film was also of the same year titled El Allien y yo in the role of Groupie 2.
Then after 2016 she made a comeback to films in the year 2018 and acted in the film Ni tu ni yo where she was witnessed acting but if her work on television is to be checked then he has worked effortlessly and continuously from 2012-2017.
Her first television film of 2012 was Café Cea in which was acted as Brenda. The second project of the same year was Por ells soy Eva as Poala.
It was regular series comprised of 66 episodes. From 2012-2013 she was in the show Corona de Lagrimas as Norma.
It was also another regular series of 51 episodes. She was seen in Paison y poder a regular series of 131 episodes as Gabriela.
In 2016, Guajardo was seen in two different shows. These shows were La candidata and 40 y 20 as Florencia and Xochitl.
She was seen as Sofia in a regular series of 90 episodes of the show titled Enamorandome de Ramon of 2017. Then she took a break of one year from her television career.
The show that she did in 2018 was Press No.1. She was playing the role of Young Carolina Arteaga for 17 episodes. Recently she was seen in Buscandi a Frida as Detective Silvia in 2021.
It was another regular series done by Guajardo.
Also Read: Who is Mexican actress Irena Azuela?
Fabiola Guajardo Personal Life
Fabiola Guajardo is currently single. She is not married nor she was previously dating anyone. As of the current time she is not in a relationship with anyone.
Even her records also don't give any information about her personal life. Maybe she has kept her personal life away from rumors.
Like many other actresses, she has kept barriers between herself and the media such that the media can't record her life.
It may be a chance for her followers to try their luck.
Also Read: Who is Mexican Actress Esmeralda Pimentel?
Fabiola Guajardo Net Worth
Fabiola Guajardo one of the famous Mexican actresses has an amazing net worth of $1.5 million. She has earned this huge amount through her hard work for approximately 11 years.
She lives in her house and owns a luxurious lifestyle.
However, unlike many other celebrities, she has not revealed her exact salary which is still under calculation. Moreover, she maintains a low profile.
Next Read: Vadhir Derbez Mexican Actor Biography