Joshua Russaw is an up-and-coming singer, model, DJ, and music producer from the United States.
The young star has garnered massive recognition in the entertainment industry by collaborating with artists like Christopher Wallace Jr. and FIH.
He is also known for being the son of the prominent R&B singer Faith Evans. Joshua Russaw currently resides in Los Angeles, United States.
The young singer started following in his mother's footsteps at a tender age.
No wonder he will be the talk of the town for many. In this article, we will spill all the beans about Joshua Russaw and interesting facts about Faith Evans' son.
Who is Joshua Russaw?
Joshua Russaw is the son of Todd Russaw, a musician, producer, and singer best known as Faith Evans.
Evans, his mother, is an American singer-songwriter, record producer, and actress who was the first woman to sign with Sean Puff Daddy Combs' Bad Boy Entertainment label.
Joshua Russaw Age
Joshua Russaw's age is 25 years as of March 2023. The music producer was born on 10 June 1998. His zodiac sign is Gemini.
The American singer was born and raised in the United States of America. The music producer was raised alongside his 3 siblings.
The American star's real name is Joshua Jahad Russaw.
Joshua Russaw Parents
Joshua Jahad Russaw's father is Todd Russaw, and his mother is Faith Evans. His father is an influential talent manager and music producer
He is the co-founder and strategic advisor at the American-based digital marketing agency, Think BIG.
After being married for 13 years since 1998, Faith Evans and Todd Russaw decided to part ways in 2011.
Joshua Jahad Russaw's mother has had three marriages. She was married to the late American rapper The Notorious B.I.G. from 1994 to 1997.
Her second marriage was the one she had with Todd Russaw. In July 2018, Faith and Stevie J tied the knot, but they separated in October 2021.
Joshua Russaw Siblings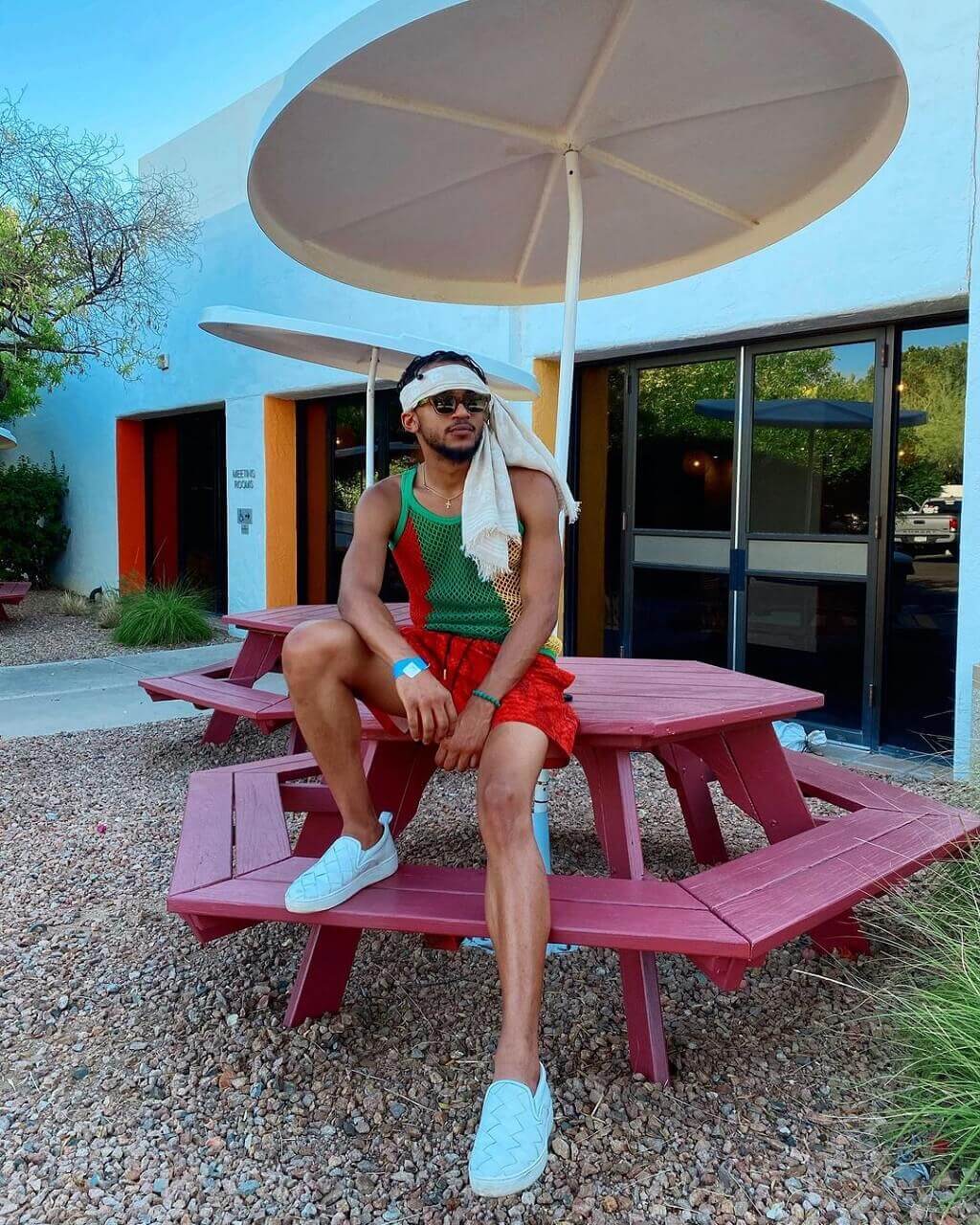 Joshua Russaw the music producer has two half-siblings and a full brother. He has an elder half-sister named Chyna Tahjere Griffin.
Chyna's father is a famous producer named Kiyamma Griffin.
His elder half-brother is Christopher George Latore Wallace Jr. He was born in Faith's marriage with The Notorious B.I.G., a popular rapper and actor.
Joshua has a full brother named Ryder Evan Russaw. He is the youngest son of Faith Evans and Todd Russaw.
Joshua Russaw Career
Joshua Russaw is an up-and-coming musician, model, DJ, and music producer. Faith Evans' son realized his passion for entertainment and music when he was only three years old.
At that time, his mother was in the studio recording her album named Faithfully (2001).
The American musician rapped along with his brother Christopher, and the duo planned to release an album back in 2017.
However, nothing has come from it, so the world is yet to hear about CJ and Jahad.
Joshua is an established DJ known by his stage name, DJ Jahad Russaw. He has produced music for several artists, including Fih and CYN.
Also Read: All About DMX's Son Tacoma Simmons
Joshua Russaw Net Worth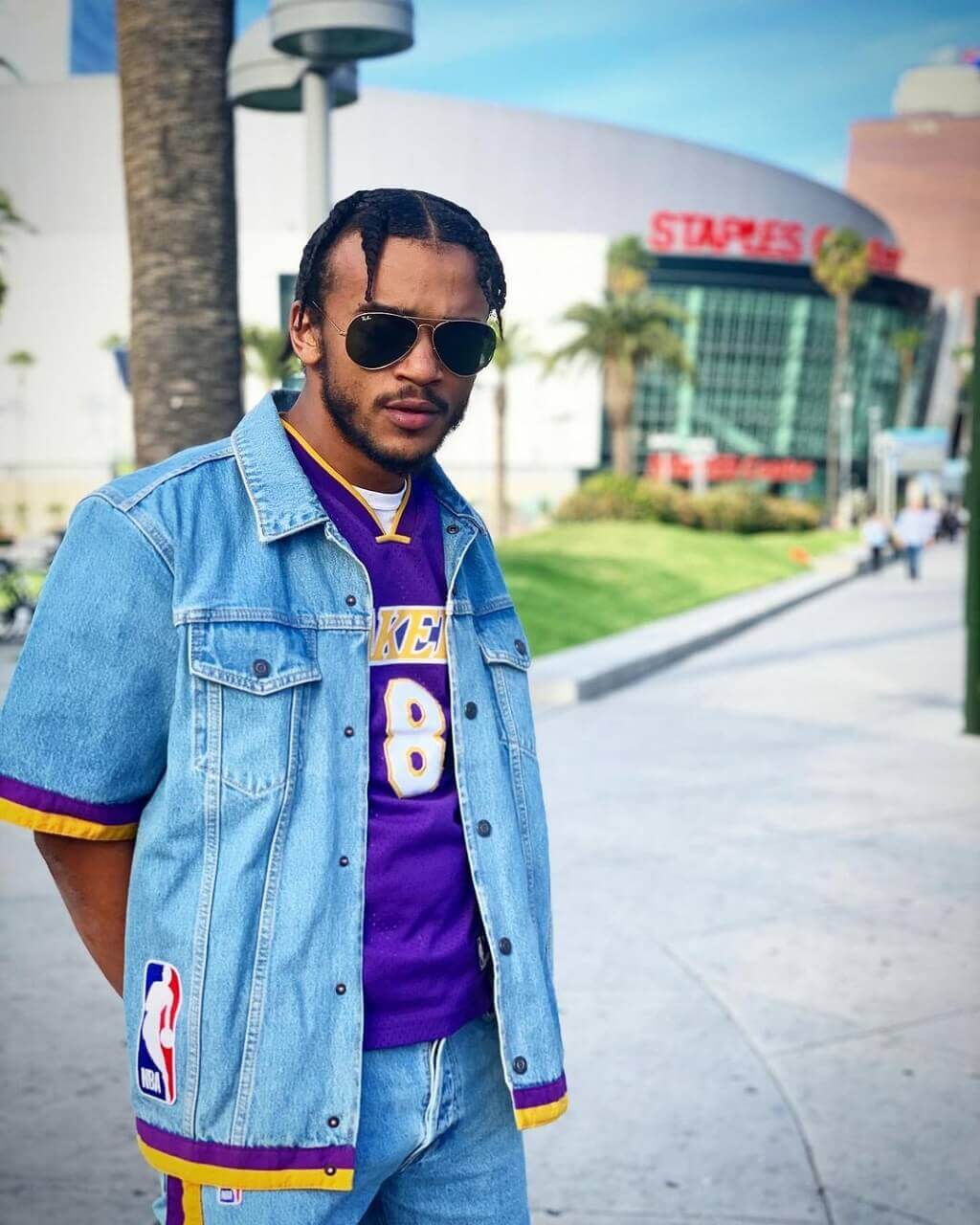 Joshua Russaw has an estimated net worth of around $500,000 USD as of 2023. In the previous year, he had a net worth of about $200,000 USD.
Joshua Russaw, on the other hand, may have followed in his mother's footsteps and pursued a career solely in the record industry.
He's only recently started working professionally, therefore he has a long way to go in his developing career.
It is estimated that he earns around $300,000 USD in a year. Since he just started out, it is sure that he will make a lot of money in the future.
He's been writing music since he was a child, and his mother is most likely the source of his inspiration. He hasn't yet reached the heights of Faith Evans as a music producer, but he's getting there.
His mother, Faith Evans, on the other hand, has a net worth of around $2 million.
Her annual earnings have fluctuated from $5,000 to $65,000 on average during the course of her career. His mother rose to fame as an R&B vocalist in New York City.
Also Read: All About Snoop Dogg's Son Julian Broadus
Joshua Russaw Parents Divorce
Joshua Russaw's parents Faith and Todd ultimately left each other but did their Co parenting to support their sons.
After getting to know each other, they started dating, and their relationship could lead to conception. In the year 1998, they finally married.
Joshua, the couple's first child, was born on June 8, 1998. Their second son, Ryan Evan Russaw, was born on March 22, 2007.
The couple's life was disturbed by troubles as early as 2010. His ex-wife was arrested for misdemeanor intoxicated driving in Marina del Rey, California, the following year.
When their marriage could no longer stand the test of time, Todd and Faith split in 2011.
In 2011, they announced their divorce, stating they wanted to keep it private for their children's sake.
Despite the fact that Joshua's parents are divorced, they still enjoy a close relationship. He enjoys spending time with them both and has a strong bond with them.
So this is all you need to know about Joshua Russaw. Thank you for reading this article about Faith Evans' son. Do add your thoughts and comments below.
Next Read: Who is Jordan Peterson's Daughter Mikhaila Peterson?