Faze Rug, a YouTube sensation, social media influencer, actor, singer, and co-owner of FaZe Clan, gained fame with his innovative content. His creativity shines in diverse fields, from YouTube to gaming.
It has crossed over 20 million subscribers, and he has two channels. Both channels are getting billions of views.
Thus, in this article, we will discuss the life journey of Faze Rug and how he has emerged as a great YouTuber in the world.
Moreover, This YouTuber has also appeared in a movie. Can you guys guess the name of the film? Well, the answer is present in the article!
Who is Faze Rug?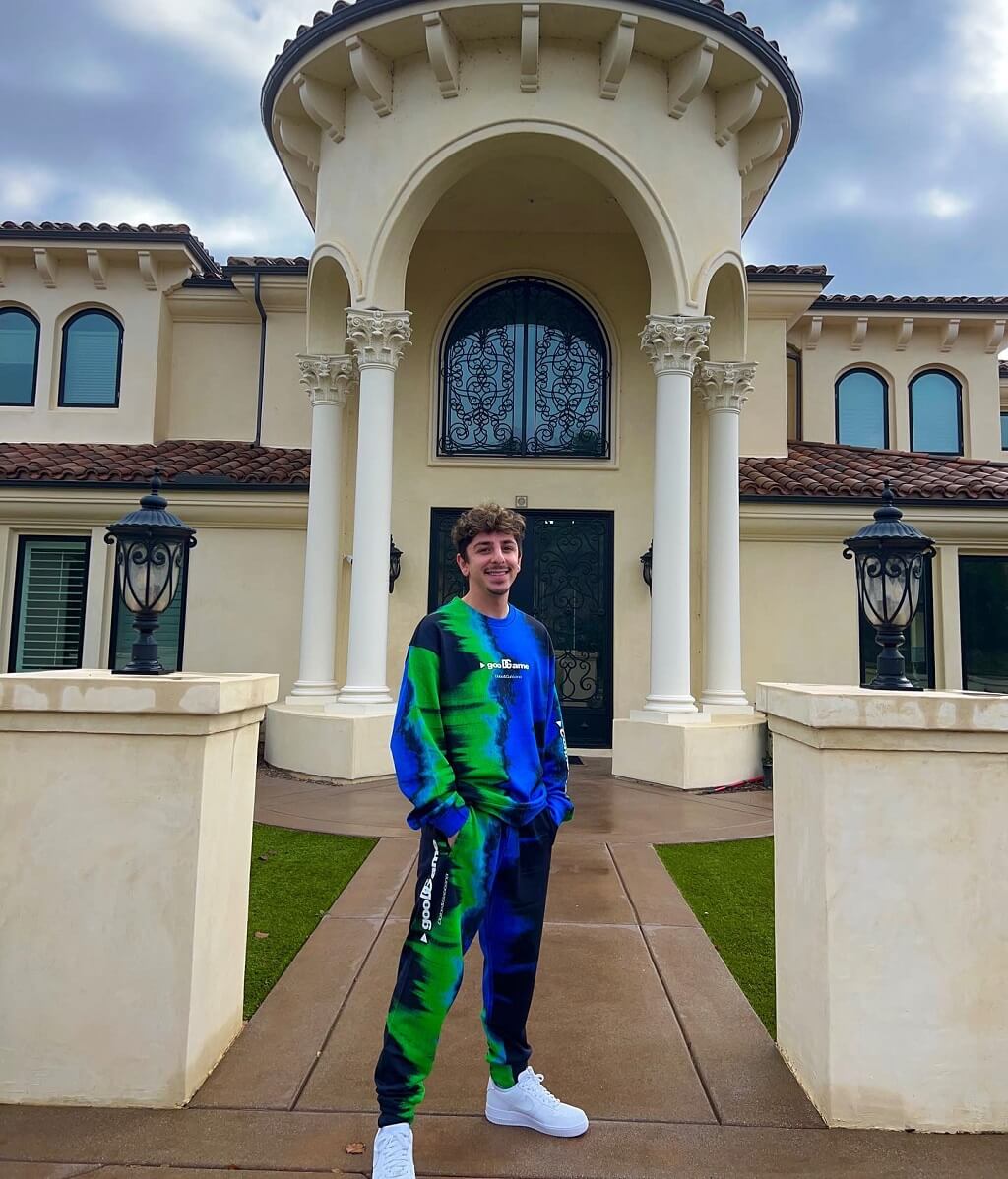 Faze Rug is a YouTube star, social media influencer, actor, singer, and co-owner of the gaming organization "FaZe Clan." He rose to prominence due to his creative and innovative approach to presenting YouTube videos.
Brian Awadis is Faze Rug's real name, and he began his YouTube career in 2012. And he got 1 million subscribers within three years.
It was the beginning of his YouTube channel; but after some years, Faze Rug got 5 million subscribers within a year.
Faze Rug used to post gaming videos at first, but later on, he posted funny videos of pranks, challenges, ex-girlfriend videos, and so on.
Thus, Faze Rug decided to open a new channel called "Faze Rug Games," which is more exclusively for gaming.
And the main channel, "Faze Rug," is for entertainment videos. His YouTube fame helped him reach much more iconic recognition.
Here are some examples: Faze was invited to appear in MTV's Ridiculousness show.
Then in one of his videos, the great wrestler Dominik Mysterio made his valuable appearance in Faze's Becoming a WWE Superstar for 24 Hours! (ft. Dominik Mysterio) video.
Furthermore, Faze has been invited to announce the Los Angeles Chargers' third-round pick in the 2022 NFL Draft. So, can you guys guess his popularity level?
Faze Rug Age
FaZe Rug is 27 years old as of 2023, having been born on November 19, 1996, under the Scorpio sign in San Diego, CA.
At this stage in his life, FaZe Rug has established himself as a prominent YouTube star, amassing a substantial following with his engaging content and entertaining personality.
Early Childhood Life of Faze Rug
Faze Rug was born on November 19, 1996, in San Diego, CA, and his age as of 2023 is 27. He belongs to the American nationality, but his ethnic roots are spread across Iraq because his father is from Tel Keppe, Iraq. They are also Chaldean Assyrian parents.
His father's name is Ron Awadis, and his mother's name is Sana Awadis. In addition, faze Rug has a brother named Brandon. Brandon used to appear in Faze Rug videos.
Faze rug's father is a businessman, and he owns two stores in America.
Let us see the educational details of the Faze rug.
Faze Rug attended Tiara Mesa Senior High School after graduating high school. After that, he joined San Diego Miramar College, but he dropped out during his first year to concentrate fully on his YouTube career.
Faze Rug Career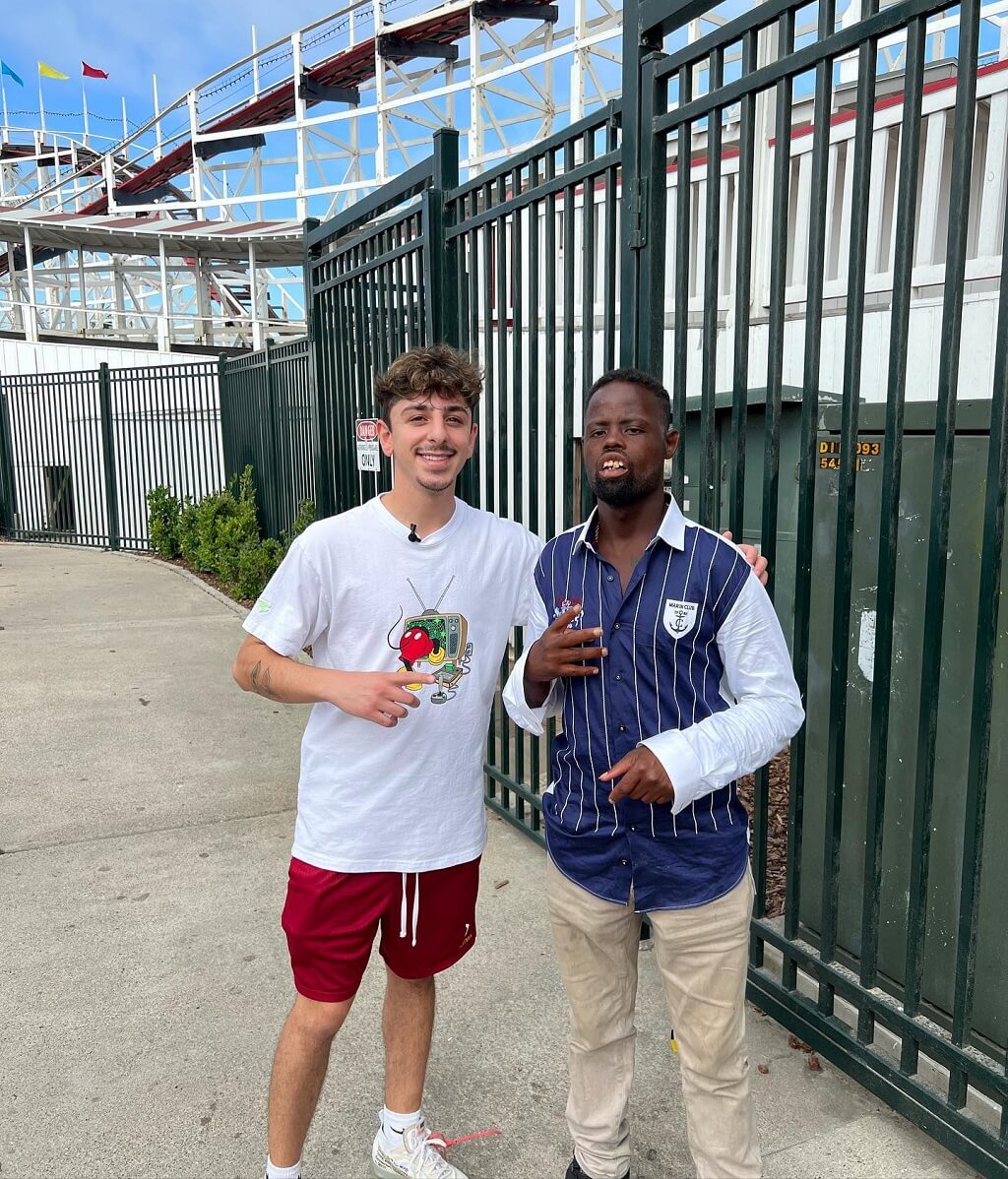 Faze Rug, and his brother Brandon opened a channel called "Fathersonchaldean" on October 11, 2008. They posted some videos on that channel. However, that channel was deactivated.
Then, in 2021, he started his YouTube channel, "Faze Rug," and he posted his Call of Duty gameplay video, which has gained a good following. In the meantime, Faze Rug joined the gaming organization "Faze Clan."
FazeClan is a professional esports and entertainment organization with players from around the world across multiple games, including Call of Duty, and Counter-Strike: Global Offensive etc became its member. Currently, Faze Rug is the co-owner of the Faze clan.
Well, he started introducing many genres to his videos, and thus he achieved 6 billion views on his main channel.
Some of the trending videos are
We customized my Lamborghini giveaway.
Cocaine prank!!
Visiting YouTubers' homes! Unbelievable backyard waterpark
The last person to scream wins $10,000 in the scary haunted house challenge.
I filled my swimming pool with giant snakes!
The first person to drop an iPhone wins a $10,000 – challenge
I won a game of Fortnite underwater!
Eating the world's sourest candy: the sour challenge.
Faze Rug Movies
Faze Tug is a global YouTuber, so he got the chance to appear in the movie Crimson, he appeared as himself in that movie.
He has also appeared in the comedy shows Ridiculousness, Season 17, Episode 7. And he has also hosted the YouTube Originals show "#1 Chicken."
Faze has released his song "Going Live," which has crossed 30 million views on his channel.
Social Media Accounts for Faze Rug
Faze rug's Instagram ID is @fazerug, and he has 6.6 million followers on his account. He seems active on his Instagram page.
He is available on Twitter, and his Twitter handle is @fazerug, which has garnered over 2.2 million followers.
Moreover, faze is a certified Snapchat user; his account name is @the faze Rug, and he has around 1.7 million followers.
Faze Rug Personal life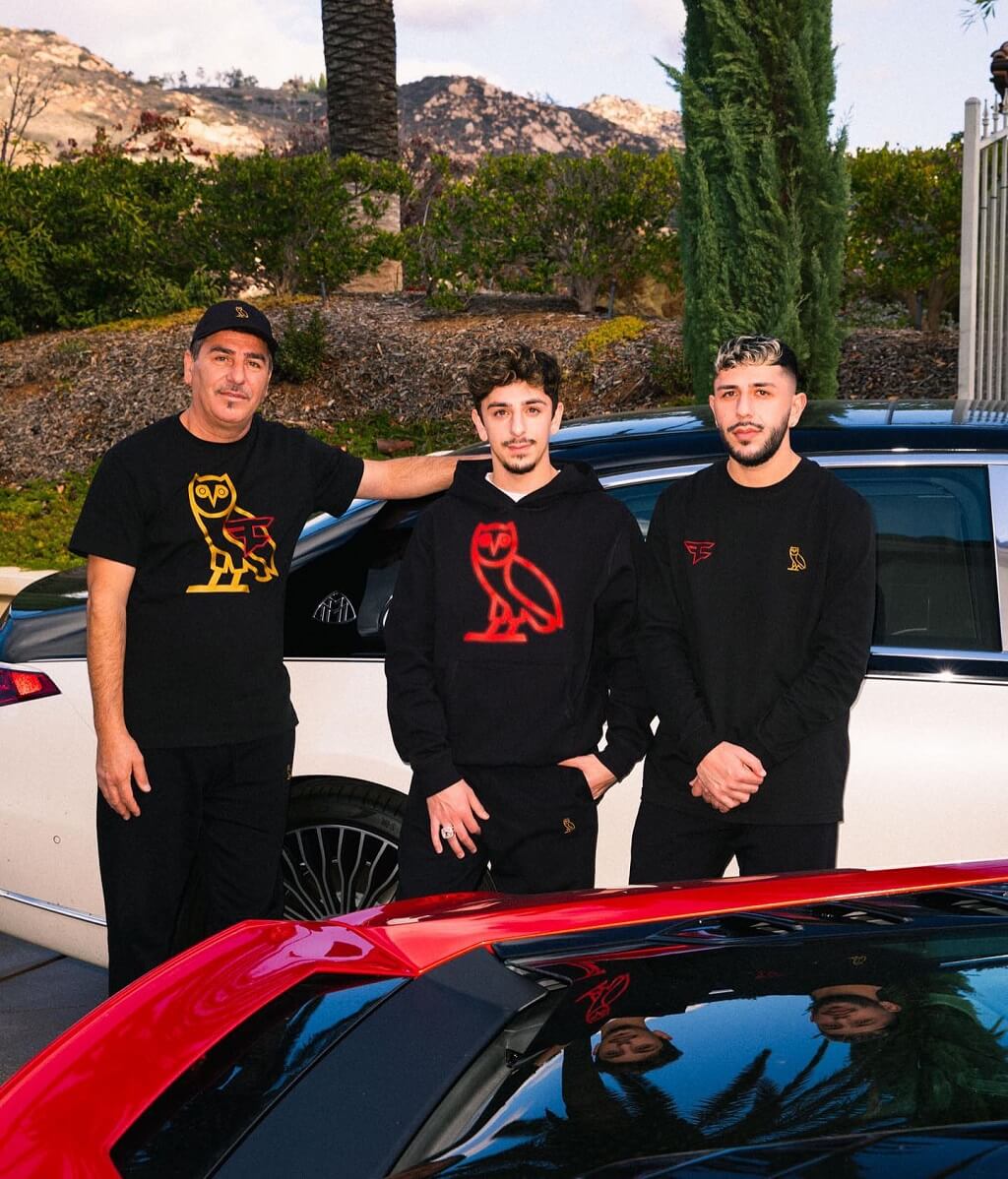 Faze Rug is currently single, and he is not dating anyone at present. However, we can now see mature behaviour in their relationships; previously, when someone became their ex, they would despise and badmouth them. But nowadays, YouTubers are inviting their ex-girlfriend to make a video with them.
Yes, Faze Rug previously dated YouTubers Kaelyn and Molly Eskam. And he has invited them for his ex-girlfriend's video for his YouTube channel.
Faze Rug Girlfirend
Faze Rug is not dating anyone; thus, we cannot share his girlfriend's name. But Kaelyn and Molly Eskam are his ex-girlfriends.
Also Read: Sheri Easterling Biography and Tik Tok Career
What is Faze Rug's Net Worth?
Faze Rug's net worth is expected to be around 27 million by 2023. And mostly, he got his money from his YouTube channel and Instagram sponsorships.
Faze rugs will earn more money from the Faze clan merchandise shop.
In addition, faze clan members have their online shopping website where they sell Faze-themed clothing, hoodies, mouse pads, keychains, chains, and many more items.
His net worth for 2022 is $25 million, and his annual salary will be around 20,000 USD.
Also Read: Jenny Popach Biography and Tik Tok Career
Faze Rug Age and Height
Faze Rug has that Asian-Arab face and a big nose.
He has a small, oval face, so his nose seemed too big for his little face. And he is maintaining his slim physique.
He is tall—about 5 feet 5 inches, or 165 cm, or 1.65 meters—and weighs around 55 kg or 121 lbs. He has a combination of black and brown hair, and his eyes are black.
The end!
Do you like this article? comment on it.
Next Read: Anna Paul Biography and Tik Tok Star