Feby Torres is a reality television star best known for having appeared on the 8th season of the reality television series Basketball Wives.
She is also a singer who is known for her popular track "Penny".
Before gaining fame, she first started sharing modeling shots through her Instagram in August 2017.
Her debut on the Basketball Wives series came in June of 2019.
Feby Torres Profile Summary
Name
Feby Torres
Birth Date
1991
Birth Place
Brooklyn
Age
31 Years Old
Height
5 Feet 4 Inches
Net Worth
$1 million to $ 2 million
Profession
Reality tv star
Marital Status
Single
Ex- Boyfriend
Lance Stephenson
Children
Layla, Lance Jr
Nationality
American
Who is Feby Torres?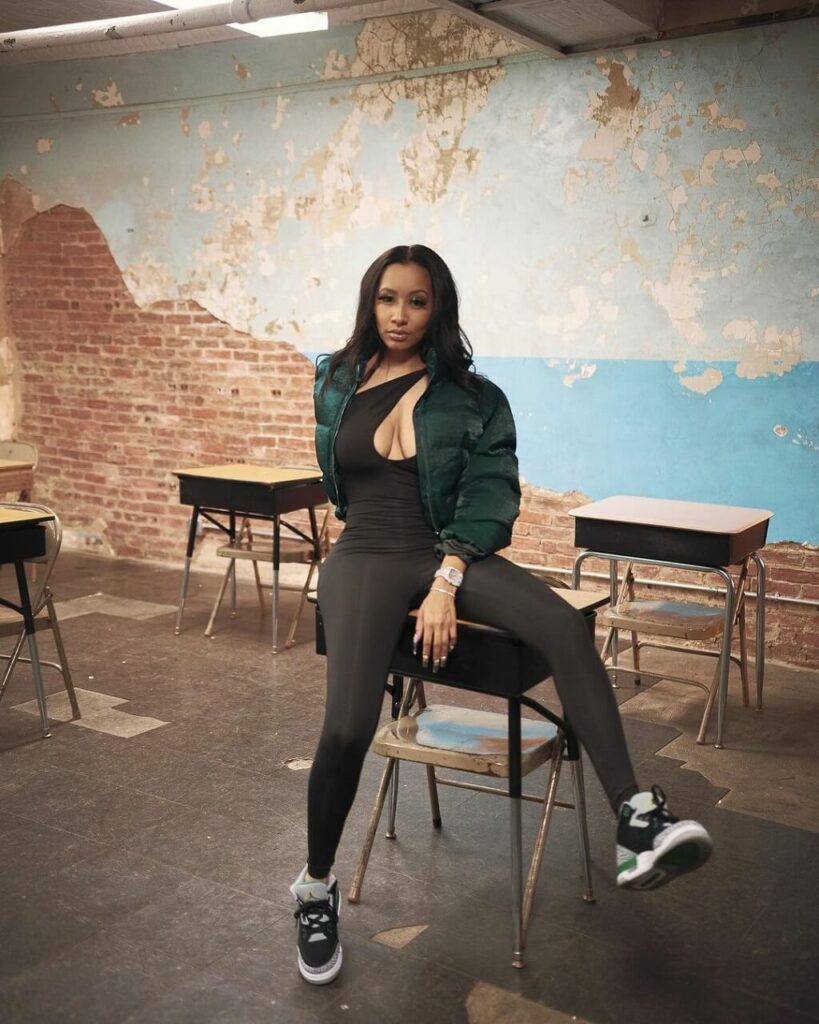 Feby Torres is a famous reality star who is known for her marvelous acting in shows. She is best known for appearing in Basketball Wives show.
Also, better known as a celebrity partner. She is also an influencer and model for several different clothing brands including Miss Circle and Fenty Beauty.
She has been associated with other stars of the Vh1 Basketball Wives series including Angel Love and Malaysia Pargo.
Early Life of Feby Torres
Feby Torres was born in 1991 in Brooklyn, New York. She celebrates her birthday on September 3, which makes her age 31 as of the year 2022.
Her zodiac sign is Virgo. Being from Brooklyn, America she holds an American nationality.
It might come as a surprise as she is a Native American from New York. She comes from a mixed ethnicity. She is of mixed ancestry, with Galician, Catalan, Spanish, Portuguese, and Jewish ancestors.
Born in a Christian family she is a follower of Christianity too.
She has not disclosed any information related to her parents or siblings so it is not known what their names are or what they do.
However she herself has been a hardworking child since her school days. Torres appears to have always wanted to work in the entertainment industry.
In 2020, she shared a throwback photo from her 2014 graduation. She wrote in the caption that she received an associate's degree in Media & Broadcasting and was amazed that she was on TV 5 years later.
It would be later that she would find her career in the same field.
She then reiterated that she still had many movies/series to produce and advised her followers not to let others dictate their lives and prevent them from pursuing their dream.
She was a go-getter by nature.
Feby Torres Career
Feby Torres was a new name and very less was known about until 2019.
However, she came into the spotlight, appearing as a reality star in the VH1 TV series, Basketball Wives.
In the series, she appeared as an ex-girlfriend of an NBA star.
She made recurring appearances and shared screen times with exes of other NBA stars such as Shaunie O'Neal, Malaysia Pargo, and Jackie Christie.
However, Feby is also a singer who had her biggest success in music with her song, Penny.
Feby is also an influencer and has modelled various clothing brands such as Miss Circle and Fenty Beauty.
She not only raps and appears on TV, but she is also involved in social work.
Torres was busy delivering meals to EMS workers during the pandemic which lasted for a few years.
She took to Twitter to share a photo of herself with the workers, thanking God for allowing her to be a part of it.
Feby Torres is a famous and intelligent American Reality TV celebrity and a model. Also, she is a singer who is known for her successful track Penny.
Feby Torres Personal Life
Feby Torres is currently single and a mother of two children.
Feby appeared in Basketball Wives; it's not too hard to connect the dots and realise she had a relationship with an NBA star.
Feby was in a relationship with the former NBA player Lance Stephenson.
Lance has played for teams such as Los Angeles Clippers, Charlotte Hornets, and the Los Angeles Lakers.
The couple first met in 2008 and soon started dating. Likewise, they welcomed their first child, Layla, and three years later welcomed another child, Lance Jr.
However, their relationship turned sour in 2015, and the couple eventually broke up.
However, Feby took Lance to court demanding child support. She initially received $6,000 monthly, but the amount was later doubled to $12,000.
Feby has not shared many details on her current dating status and has not spoken if she has dated anyone after the fall of her relationship with Lance.
On the other hand, the NBA star fathered a baby girl, Leya, with an anonymous lady.
Who is Lance Stephenson?
Lance Stephenson was born in 1990 on 5th September in NY, US. He is an American basketeer.
He has succeeded in 5 clubs of the NBA so far, beginning with Indiana Pacers, Charlotte Hornets, L. A. Clippers, Memphis Grizzlies, and last performed for the New Orleans Pelicans.
Also Read: Who is Lisa Rodríguez?
Feby Torres Net Worth
Feby Torres has an estimated net worth of around $1 million to $ 2 million as of 2022. The model Feby is one of the most expensive reality stars and is listed as one of the hottest reality stars.
She has gained a large amount of capital from her prosperous job. Thus, she has an expected net worth of about $1.5 Million.
Her major sources of income are her modeling and singing ventures.
Torres seems active on social media platforms. Likewise, Twitter account and Instagram page.
She holds 11.1k followers on Twitter and Instagram with the handle @uluvfeby with 146k fan followers.
Also Read: Rain Spencer Actress Biography
Physical Appearance
Feby Torres is obviously a pretty attractive lady with a beautiful curvaceous body. She has a height of about 5 feet 4 inches or 165 centimeters tall.
Her weight is around 54 Kilograms or 125 pounds. She has dark brown eyes and is a brunette.
It is her beautiful body and smile that makes her so appealing.
Thank you for reading this article about Feby Torres. Please share your thoughts and opinions or any other interesting fact about her and write it down in the comments below.
Happy reading!
Next Read: Lily McDowell Actress Biography