Well if you are here after watching the Netflix series Locke & Key and have this urge to know about the character Lucas then you are at the right place.
Felix Mallard is an actor who played the mind-blowing role of Lucas in the Locke & Key series which was itself a hit.
Everyone was raving about the character Lucas about his charming and dark appearance in the series.
Even though the audience didn't get to see him much but Felix Mallard kept the audience tied with him throughout the whole season.
This article is going to be a bit chilling so don't forget to grab yourself a cup of a warm and cozy drink. While we go ahead with our reading stay tuned till the very end.
Who is Felix Mallard?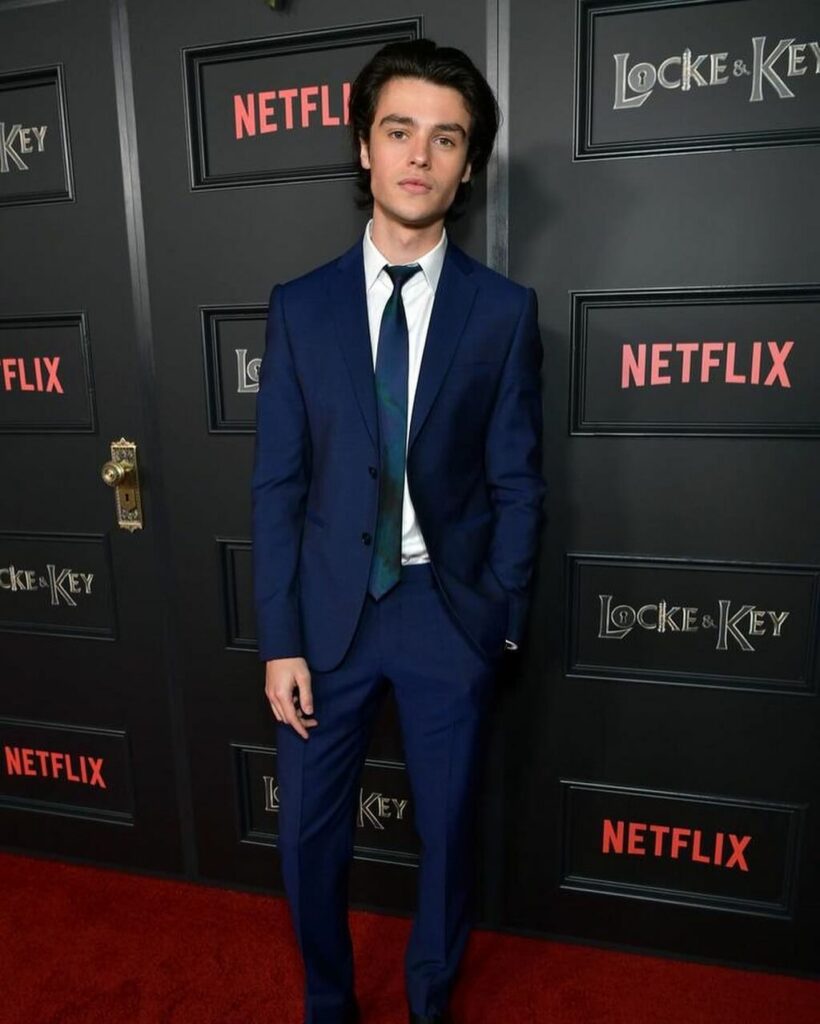 Felix Mallard is an Australian actor, model, and musician. As Ben Kirk in the Australian television serial opera Neighbours, he launched his career in 2014.
After relocating to the country in 2018, Mallard played Cooper in the American comedy series Happy Together until the show was canceled in 2019.
He portrays Marcus Baker in Ginny & Georgia, Aiden in Zoey's Extraordinary Playlist, and Lucas Caravaggio in the Netflix series Locke & Key.
Early Life of Felix Mallard
Felix Mallard was born on 20th April 1998 and is 24 years of age as of 2022. He was born in Melbourne, Victoria, Australia, and holds Australian nationality.
Mallard follows Christianity religion as his belief. He finished his elementary schooling at a Melbourne high school.
He then enrolled himself at a nearby private college in Melbourne, where he eventually received his diploma.
Mallard used to enjoy fencing and was highly involved in sports during his time in high school and college.
In 2012, he also participated in competitions at the state and federal levels and won two bronze medals at the Victorian National Champions.
Parents Dave and Jane Mallard are Felix Mallard's parents. Dave Mallard, a businessman by profession, is Felix Mallard's father, and Jane Mallard, a housewife, is his mother.
He also has a sister, who goes by the name of Tiana. Mallard was discovered by a modeling agent when he was 13 and signed with Vivien's Models.
He appeared in several advertisements, including an editorial spread in Yves Magazine. Mallard is a drummer, guitarist, and keyboard player.
He plays guitar and sings in the punk rock group Enemies Alike. The group has performed in Melbourne-area venues, school music festivals, and Associated Catholic Colleges Battle of the Bands contests.
Felix Mallard Career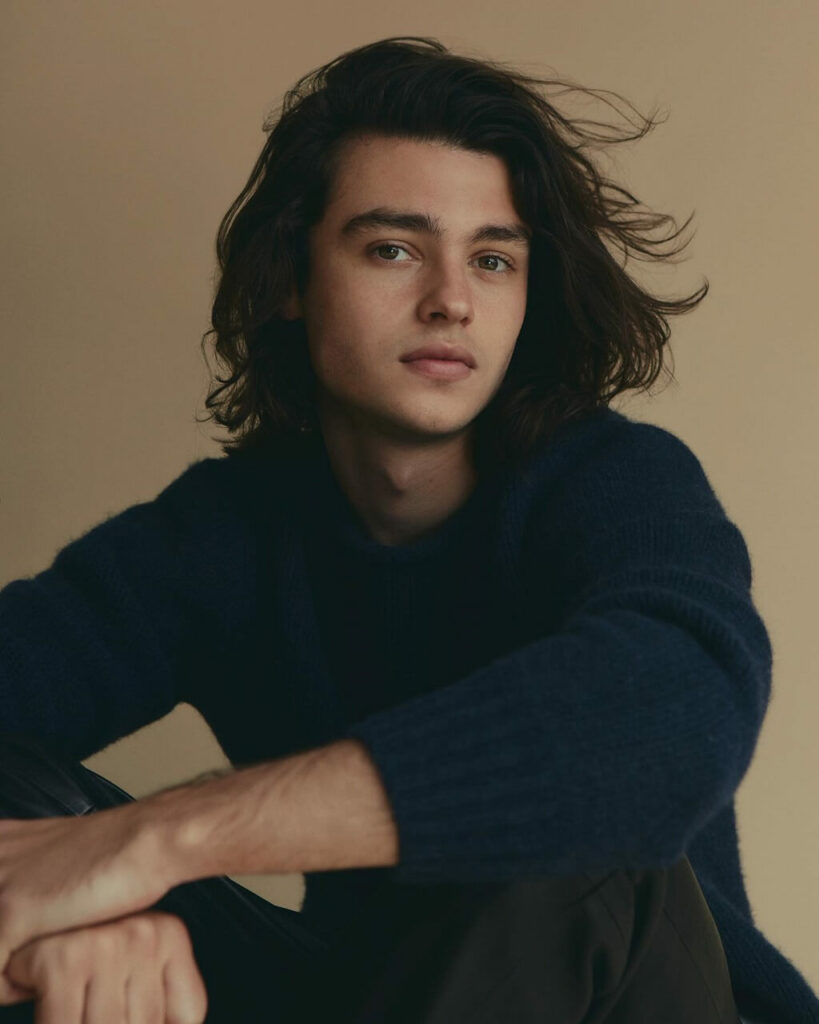 In the year 2014, Felix Mallard made his acting debut on television when he played the well-known character of Ben Kirk in the show Neighbours.
After that, in 2016, he appeared in the 20-episode online spin-off Xanthe Ben, which was made available on the Instagram app.
Together with co-star Travis Burns, he appeared in the 2018 short film Money Is Just a Barbell.
After then, he worked in the television comedy series Happy Together in 2019. Until the show's producers terminated it on May 10, 2019.
He made his Netflix debut in the hit series "Locke & Key" in the year 2020, as well as in the romantic drama movie "All the Bright Places", which was a hit.
Additionally, he has had significant roles in television series like Ginny & Georgia and Zoey's Extraordinary Playlist.
In 2021, Mallard started playing Zoey's neighbor, an Australian musician who recently received her college diploma.
And had just returned from a backpacking trip across Thailand, in a recurring role in the second season of NBC's musical comedy-drama series Zoey's Extraordinary Playlist.
The job required singing and dancing to various songs. In the Netflix dramedy Ginny & Georgia, Mallard portrays Marcus, a tough 15-year-old series regular.
Due to the deaf father of his character, Mallard had to learn American Sign Language for the part.
The second half of 2019 saw Toronto-based production, and the series premiered on February 24, 2021.
After receiving 52 million views in just 28 days for season one, ranking as the tenth most watched series on Netflix, Ginny & Georgia received a renewal for a second season.
In mid-late 2022, it's anticipated to air. [39] After the show's premiere, Mallard's Instagram following grew from 90,000 to over 3 million due to its popularity.
Felix Mallard's Personal Life
It is a commonly known fact that a fan looking for information about a new performing talent must also be interested in learning about their romantic life.
Mallard has a low-key dating life, which gives Antonia Gentry and his Ginny & Georgia co-star Antonia Mallard a lot of devoted supporters.
Despite this, it seems the Australian actor is in a relationship right now.
According to a Young Hollywood interview with Mallard, his girlfriend was the first to congratulate him when the show initially appeared on Netflix.
Mallard said:
"Yeah, my girlfriend was straight on the jump. As soon as it was out, [she binged it] straight through."
Also Read: Walker Bryant Actor Biography
Felix Mallard's Net Worth
Felix Mallard estimated net worth is $1 million approximately as of 2022. He primarily makes money from his broadcast and filming jobs.
Additionally, he makes money from modeling jobs and other commercial enterprises.
Also Read: Kene Holliday Biography
Physical Appearance
Felix Mallard is a bright, attractive boy with a dashing and endearing demeanor. He has a powerful build, great body dimensions, a lean physique, and sculpted features.
The actor is approximately 70 kg or 154 lbs in weight and 5 feet, 10 inches, or 177 cm tall.
He has short, trendy dark brown hair, as well as stunning, hypnotic eyes in the same shade of dark brown.
Next Read: Freddie Carter Actor Biography