How about discussing singing that what singing is? Singing is defined as an act of producing musical sounds with the voice. A person who performs this art is called a singer or musician.
Singing is often done by assembling a large number of musicians of such as a choir or band of singers.
Likewise, singers may perform solo or be accompanied by a music group. Singing exist in diverse forms, it can be arranged, improvised, formal and informal allowing everyone to experiment with it.
It can be done as religious devotion, to pay tribute to rituals, a source of pleasure, or comfort.
Many people wish to pursue it as a career but are afraid of failure anticipated in their mind but on another hand, many people acquired excellence in singing through their motivation and dedication.
An easy way to become a good singer is to practice regularly to make their sound stronger and clearer.
Throughout history, multiple people developed careers in music by adopting one specific music genre. People also went to take professional training.
One such singer and musician Florian Rossi about whom you will like to read. It will guide you to adopt the instructions if looking forward to the art of music.
Who is Florian Rossi?
Florian Rossi is a singer belonging to France. He has sung since 2008. The Italian-born artist is famous by stage name P3GASE.
He entered into the music industry after mastering piano but he is so skillful that he can also play guitar, bass, accordion, and percussion.
Early Life of Florian Rossi
The famous French musician Florian Rossi was born on 14 July 1990. He was born in Italy. During his youth years, Florian was instructed at the Conservatory of Nimes.
He was attracted by different instruments as a result he began to practice music.
He has great command over piano but also adds versatility to his performance by playing bass, accordion, and percussion from a very small age.
The Journey of Florian Rossi
Florian Rossi is a well-educated man. He pursued acting as a career after completing his studies. He studies music at Nimes conservatory.
He got an education mainly to execute his performance using the piano. His professional began in 2008.
In 2008, he performed for his first project as lead singer. It was a pop-rock group called Lanes, he released an eponymous EP with this rock group.
Rossi stepped towards collaborating with Toma in 2012, with whose he also did tours and made the path to his first concert with Johnny Hallyday until 2013.
He has also collaborated with other well-known names such as Joyce Jonathan, Anais Deva, Sophie Tith, Corson, and Emji.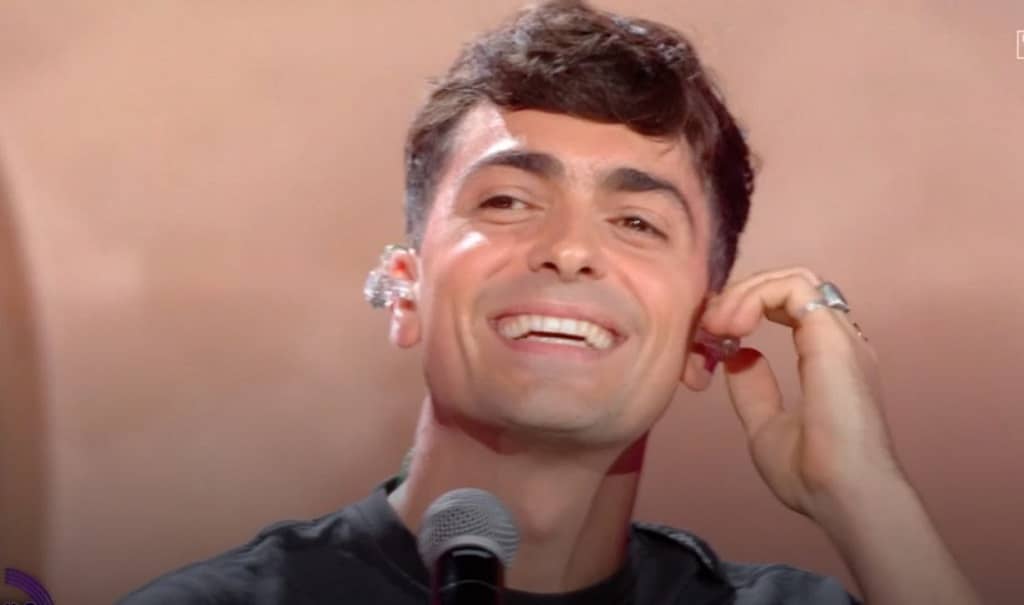 In 2014, he connected with Stromae on his world tour Racine Carree Tour. It lasted for two years and it was a huge success as it contained 209 concerts and in total, 1.7 million people attended these concerts.
He published a video recording called Racine Carree Live in 2015.
He selected the tour package of Kendji Girac in 2016 and 2017, he took part in "The Everest Tour" called the tour of Soprano.
The journey of Florian is full of tours. He became a part of these tours to establish his name.
He got success in a very short time and subsequently he had to do concerts to connect to his audience. In 2018, he collaborated with Louann's tour.
It was in the year 2019 that he participated in the Soprano tour titled "From the phoenix to the stars" and one another that was the tour of Kendji Girac "Amigo".
He joined hands with the singer Aya Nakamura and worked for her concert "Nakamura Tour".
Florian Rossi Personal Life
Florian Rossi is a family man. He has been in a relationship with the singer Louane since the summer of 2018.
The news came in the magazine Public states in November 2019 that Louane is expecting her first child with Florian, who will come to this world in 2020.
And at the end of March, she gave birth to a girl named Esmee. When Louane was asked about her daughter in a live podcast, Louane cleared it all that doesn't want to reveal the face of her daughter.
Florian has never detailed media or public about his parents, siblings, and other family members.
Florian Rossi Net Worth
Florin Rossi is among those young singers who got fame overnight. His services bore fruits and he got the fame of his fate. He is serving the world as one of the sensational singers of the present.
People are keen to know about his life, journey, assets, and net worth. His fans wonder how much he had earned at the age of 31 years only.
Profile Summary
Name: Florian Rossi
Date of Birth: 14 July 1990
Place of Birth: Italy
Age: 31 years
Profession: Singer
University: Nimes conservatory
Marital Status: Unmarried
Partner: Louane
Children: 1 daughter
Nationality: French
However, Florin has kept all his details secret.
The correct calculations of his income and salary are under research. His income comes mostly from being a famous singer and musician.
Next Read: Biography & Life story of Sinach – a famous singer