Gabrielle Murray is an American social media personality. She is best known for her posts on TikTok and Funimate.
She posts a variety of content using creative video editing skills, running from challenges and pranks, to dance and lip-sync videos.
She initially became popular on Vine, but later started posting more on TikTok, YouTube, and Instagram.
Gabby Murray Profile Summary
Name
Gabby Murray
Birth Date
19 October 2001
Birth Place
Florida, USA
Age
21 Years Old
Height
5 Feet 6 Inches
Net Worth
$200,000
Profession
Social Media Star
Marital Status
In a Relation
Boyfriend
Pat Sewell
Nationality
American
Residence
Florida
Who is Gabby Murray?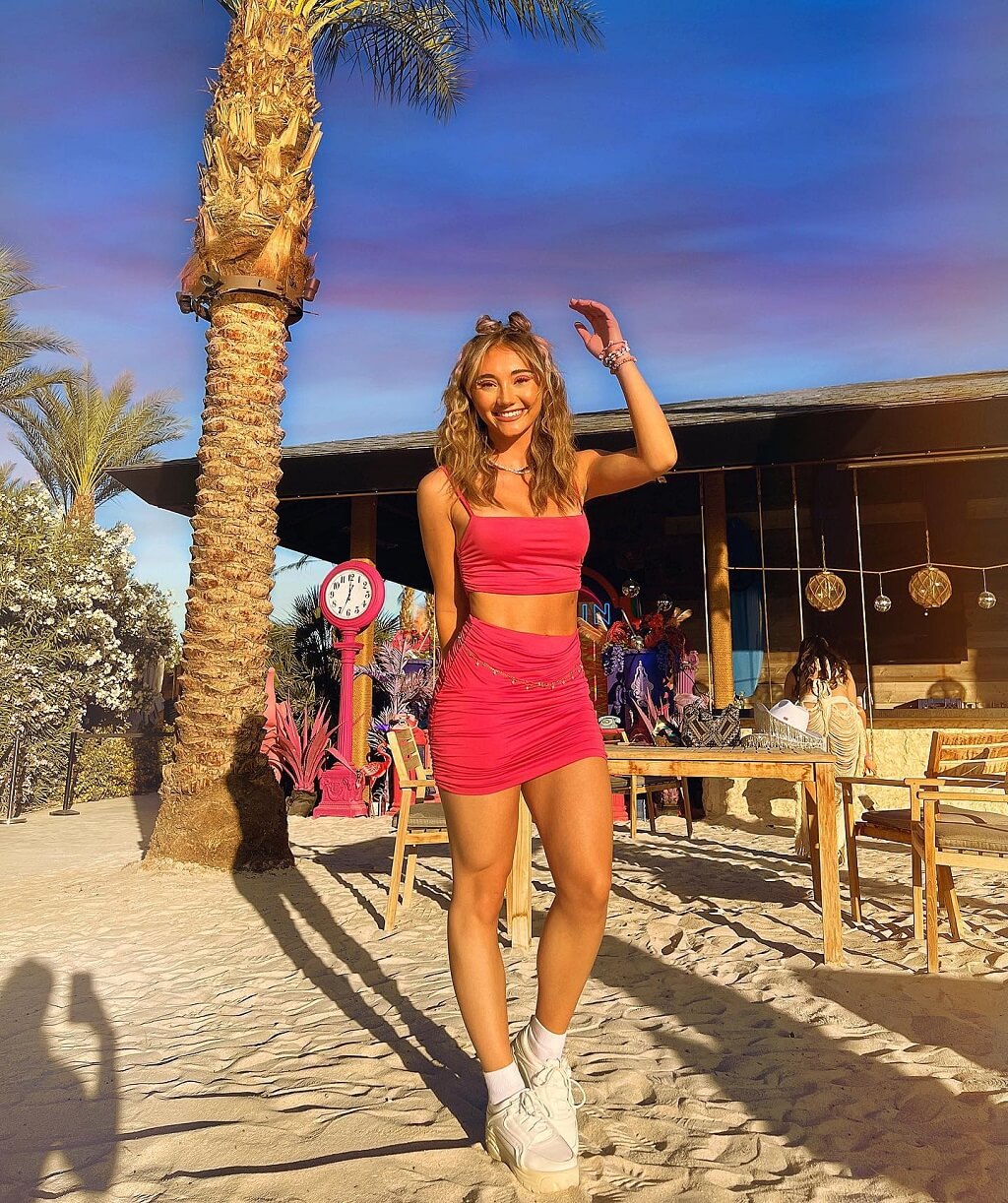 Gabriel Murray, better known as Gabby Murray is a social media star best known for her antics in lip sync videos.
She has continued to post regularly on YouTube and. TikTok after the closing down of the Vine app.
As of 2022, she is very active on these platforms. She has made appearances on mainstream media properties like "Celebration Of Music" in 2017, among other properties.
As of 2022, she has 9.9 million followers on TikTok, 197k subscribers on YouTube, 488k followers on Instagram, and 2,922 followers on Twitter.
Early Life of Gabby Murray
Gabby Murray was born on 19th October, in the year 2001. She will be 21 years of age this October as in the year 2022.
Her zodiac sign is Libra.
Gabby was born in Florida in the United States and currently resides there. She was born to Christian parents and is also a follower of Christianity.
She is an American national and belongs to the white ethnic group.
However, the names of her parents are still not known in the public domain as she does not share anything about her family life on social media.
It can also not be confirmed if she has any siblings or not.
She just posts funny videos and trending videos on her social media handles and thus nothing can be said about her family.
Moreover, Gabby Murray did complete her schooling in Florida itself but it is not known if she is attending college or not.
Gabby, as a child was quite interested in social media so she decided to start her career with the help of the internet.
Gabby Murray Career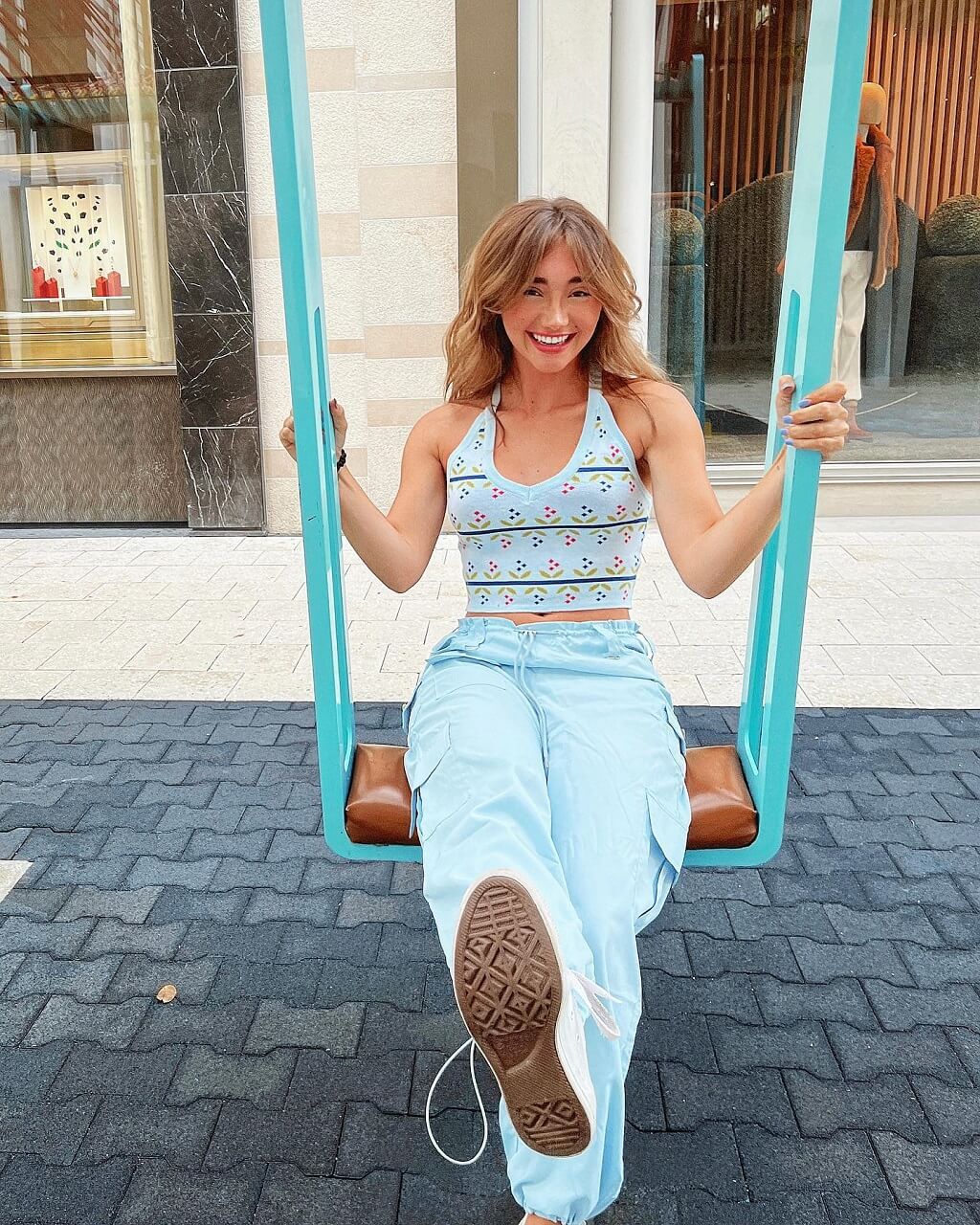 During her days at school, Gabby was a cheerleader. It was at this time, between 2014 and 2015, that she started posting on social media, the first being YouTube and the second being Vine.
After Vine shut down in 2016, she started to post her content on Musical.ly and Funimate, which is a contemporary of TikTok.
Gabby Murray has 9.9 million followers on TikTok and has been active on the platform since 2017.
During her early days on the site, Gabby mostly posted lip-sync videos, which were popular at the time. However, after some time, she started posting more comedic content, and also more challenging and prank videos.
She is still active on the platform and posts twice to thrice nearly every week.
Gabby is also active on YouTube. She mainly posts vlogs and personal life updates on the channel, with the addition of YouTube shorts.
She does not double post her content from TikTok and Funimate, making it completely different from all her other social media profiles.
Gabby is active on YouTube with 199k subscribers. Murray created her YouTube channel on December 14, 2014, and posted her first video, 'AMZ Review Trader HAUL!!' on August 13, 2015.
Gabby Murray created her Funimate account sometime in 2016. She is one of the most followed individuals on the platform.
While Murray does make conventional videos,what sets her apart from her contemporaries is that she employs various video editing techniques which are usually not used in many creators' videos.
She uses aspects such as 'cloning' and "jump cuts" to enhance her performances.
Gabby has been sponsored by video editing apps and games like Canva and Pebbles, to name just a few. So she is involved in brand endorsements too.
Gabby Murray Personal Life
Gabby Murray is involved in a relationship with another social media personality known as Pat Sewell.
Gabby Murray currently resides in Florida, United States, as of 2022. Murray has been dating TikToker Pat Sewell since February 2017.
They both belong to the same state of Florida and have made videos with each other on social media as well.
The couple looks cute on-screen and posts each other on their social media handles.
Also Read: Coco Bliss Biography and Tik Tok Star
Gabby Murray Net Worth
As of 2022, Gabby Murray is estimated to be worth around $200,00 – $ 400,000 as per various media sources and reports.
She mostly earns this through her social media posts and brand deals.
From YouTube, her monthly income is estimated to be between $17 – $279, while her yearly income is said to be between $209 – $3.3K, according to Social Blade.
Gabby Murray also earns from her TikTok and Instagram accounts where she advertises for certain editing companies.
She also does brand promotions and paid promotions.
Also Read: Who is Maddie Henderson?
Physical Appearance
Gabby Murray is a pretty young lady with a height of 5 feet 6 inches or around 167 centimeters. She has a weight of 56 kilograms or about 123 pounds.
Gabby Murray has dark brown eyes and light brown hair. She has a wheatish complexion.
It is her bright smile that lightens up her face. She has a very friendly personality and is well-loved by her fans.
So this is all you need to know about Gabby Murray.
Thank you for reading this article about her.
Please feel free to share any thoughts and opinions on this article and write them down in the comments section below.
Happy reading!
Next Read: Jacob Rott Tik Tok Star Biography