Who is Gail Vaz-Oxlade?
Gail Vaz-Oxlade is a Jamaican-Canadian financial writer and a very television personality. She hosts the Canadian Television Series.
She is also a regular columnist for Yahoo! Canada Finance. Previously, she was a regular feature writer for some magazines.
She is awarded BBC 100 Women, which is a remarkable achievement for her.
Gail Vaz Oxlade most recently ventured into the divorce realm by offering financial-based divorce services through Common Sense Divorce.
In this series, she discusses the errors coming from a deficiency of common sense and driven by a lot of blunt emotions.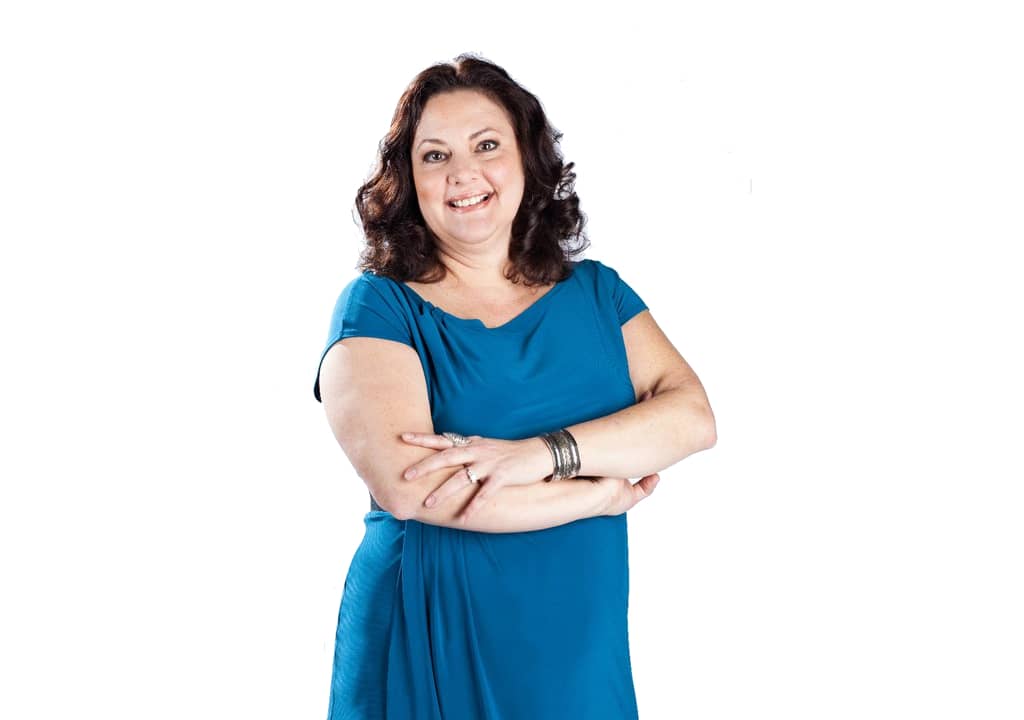 Early Life of Gail Vaz-Oxlade
Gail Vaz Oxlade was born on June 18, 1959, in Jamaica. It is known that she was born in a wealthy family. In 1977, when she was eighteen years old, she and her family immigrated from Canada.
There is no further information about her early life as she has not shared anything on social media.
Gail Vaz-OxladeCareer
Vaz-Oxlade began her career after moving to Canada, working as an administrative assistant and later taking a job in marketing.
In that role, she was asked by a banking client to write a manual for their employees on its Registered Retirement Savings Plan products, which grew into Vaz-Oxlade writing all of the bank's technical materials.
Within several years, Vaz-Oxlade began freelance writing, ultimately writing 27 columns every month.
Citing burn-out, she quit and with her family, moved to Brighton, Ontario and over two years did volunteer work and raised her family.
After that, she was asked by a production company to host Til Debt Do Us Part, In her role on that show, Vaz-Oxlade describes herself as a Super Nanny For Money.
After seven seasons of hosting the program, she agreed to continue with the show if the network, Slice, allowed her to do a new show.
The network agreed, resulting in the creation of Princess, which focuses on young women rather than couples.­­­
In 2011, Vaz-Oxlade began a campaign advocating for changes in the way lenders assess lending criteria, particularly for credit cards. As part of that effort.
She urged Canadian consumers to stop using their credit cards for a week and pay cash only.
As well, she urged Canadians to write to their Members of Parliament to urge changes in legislation restricting the use of credit sources in the granting of credit.
Gail Vaz-Oxlade Personal Life
Gail Vaz-Oxlade has a complex personal life. She married three times. Gail Oxlade initially married, but her marriage life could not be survived.
Her first marriage life ended within one year. Interestingly, her last name is derived from hyphenating the names of her first husband and maiden.
She again married, but this time her marriage life survived at least nine years; however, ended due to unknown reasons.
At last, Gail married again, which endured for eighteen years. They were lawfully separated after a long-lasting relationship. Gail has two kids named Malcolm Kenneth Prue and Alexandra (Alex) Kaitlin Prue.
According to her social media handles, she claimed herself a woman of wisdom. She lives in Brighton, Ontario, Canada. She also acknowledges that she is also a painter.
Her aforementioned words are worthy as she says " I'm laughing because life is funny. She also states that she will be the author of children in near future.
It is said that she has an attitude to save her money as she uses it wisely.
Gail Vaz-Oxlade Net worth
Gail Vaz-Oxlade has a net worth of $5 Million Dollars in 2022. This calculated capital has been derived while keeping in mind her thriving career.
This large sum of money comes off as of no wonder to her followers due to how successful her career is as a TV presenter and writer.
She also owns a business and collected most of her earnings from her Yeezy sneakers, as she had inflated her business over the years about the extent of her business,
Her main sources of wealth come purely from him being a TV presenter and writer, both occupations in which she is quite successful.
Gail's net worth differs from time to time like everyone else and is only growing in numbers as each passing day goes by counting more and more her acquisitions.
Social Media Appearance
Gail Vaz-Oxlade is a very popular lady on social media due to her charming personality, her followers are in the thousands as of 2022.
She often doesn't upload her pictures and is not frequently active on social media, but her tweets are seen on her Twitter handle.
She also tweets about current affairs, including political situations.
Following are her social media follower stats as of 2022:
Twitter— More than 46.7 thousand followers
Facebook— More than 8 thousand followers
Instagram -More than 507 followers (Unverified)
Bottom line
Gail Vaz Oxlade is the former host of Til Dept Us Part and Princess. She is the #1 bestselling author of books that have included Dept-Free Forever and Money Rules.
She divorced three times, raised her kids as well as runs a business. She made mistakes and fixed them. She is being followed by thousands and gathered huge money.
She continues to believe that the world is a wonderful place to live.
Next Read: Madison Iseman Actress Biography