Gavin Casalegno (born on 2 September 1999) is a 24 years old famous American actor best known for portraying in the Amazon series The Summer I Turned Pretty.
Just at 24, Gavin has achieved a lot and moving ahead to grab more success. Let's read this biography to know his age, birthday, girlfriend, net worth, and relationship.
Profile Summary
Full Name: Gavin Casalegno
Birthday: 2 September 1999
Birth Place: Lewisville, Texas, USA
Age: 24 Years Old
Height: 6 feet 2 Inches
Net Worth: $1 million
Profession: Actor
Education: Graduated
Father: Bryan Casalegno
Mother: Allyson Casalegno
Brother: Logan Casalegno
Sister: Ashlyn Casalegno
Marital Status: Unmarried
Girlfriend: Larsen Thompson
Nationality: American
Who is Gavin Casalegno?
Gavin Casalegno is a popular American actor known for his appeared in the series The Summer I Turned Pretty.
He is best known for his appearance in the TV series The Vampire Diaries (2015) and Hear Me Whisper (2011).
Aside from these, Gavin has appeared in various films and TV series. Also, the actor has worked on numerous commercial and print campaigns for national magazines.
Talking about some recent films, he appeared as Reed in The Unhealer, as Cole Jackson in Nine Seconds, and as Trevor Stand in the TV Series Walker.
Besides this, he is also in the spotlight because of his relationship with the famed actress, model, and dancer Larsen Thompson.
Before we enter into his detailed biography, take a look at one of his best quotes.
We all mistakes in life. All we can do is learn from them and take it again, just like making a movie.
Gavin Casalegno Birthday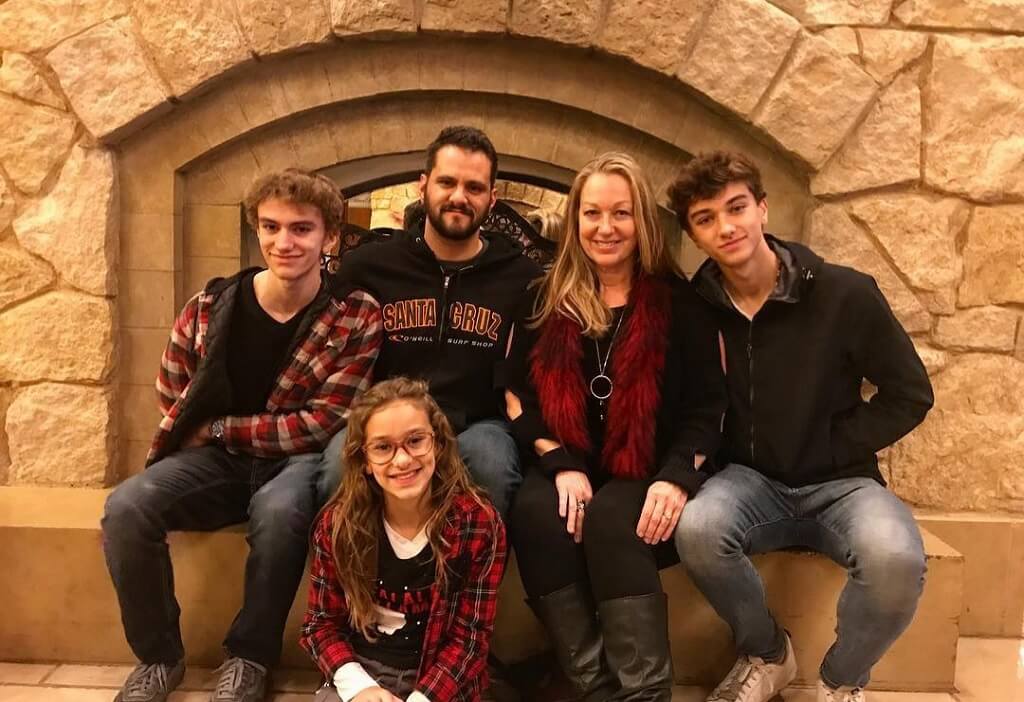 Gavin Casalegno was born on 2 September 1999 in Lewisville, Texas, United States. His mother's name is Allyson Casalegno and his father's name is Bryan Casalegno.
The two are available on their respective Instagram handles and share a lot of pictures with their children.
However, Gavin has shown a keen interest in acting since her childhood. Even he used to participate in many of his school plays and dramas.
Moreover, the actor has two siblings, a brother, Logan Casalegno, and a sister, Ashlyn Casalegno who is an actress.
Aside from acting, he was also interested in sports and was even on the soccer field before the film industry. IMDB claims that he has trained and studied with various of the most highly regarded acting coaches and casting directors.
Moreover, he has developed a great emotional range and memorization skills in the process. He was an honor roll student who enjoyed spending time with his family when time allowed.
Gavin Casalegno Age
Gavin Casalegno is currently 24 years old as of 2023 because he was born on 2 September 1999. At such an early age, Gavin has amassed huge success through his acting career.
And if he continues this path, he could be among the youngest successful actors in the world.
Gavin Casalegno Height
Gavin Casalegno is currently 6 feet 2 inches taller which is equivalent to 183 centimeters or 1.83 meters. Apart from his height, he weighs around 65 kg which is equal to 132 pounds in lbs.
His Acting Career
Gavin Casalegno originated his acting career when he was just 7 years old and featured in several commercials for Papa John's Pizza.
Since then, he has dreamed of becoming an actor which came true with his hard work and dedication.
He made his acting debut in 2010 playing the role of School Kid in the Bruckheimer Jerry's TV series Chase.
In the same year, he was again involved in another TV series titled Lone Star in which he played the role of Thatcher Wedding Guest.
These small appearances were enough to encourage him and lead him towards the way of his success. In 2011, he was blessed with combo films, appearing as Art Class Student in Butter and as Mason in Hear Me Whisper.
He was not that famous during this period. But at some point, he understood that he is going on the right path. Thereby, Gavin continued his work and was persistent in his efforts.
Achieving Greater Acting Success
In 2012, the skillful actor made his appearance in the titular role in the film I Am Gabriel, playing the role as Gabriel. He then featured in the film The Iceman in the same year and played a small role as Roller Skater.
In 2014, he appeared in Noah as Young Shem, in When the Game Stands Tall as Michael Ladouceur, and in Dead Still as Bobby.
Next year, he came to the limelight after he starred as Young Demon in the famous TV series The Vampire Diaries.
With this appearance, Gavin earned a lot of popularity across the country and overseas too.
Following this series, he appeared in the short film It's Now or Never in 2016, playing his role as Adidas Laufer.
Also, he shortly appeared in another short film A Taylor Story as Michael.
In 2017, he played an amazing role as Cole Jackson in the drama-based film Nine Seconds. He then achieved huge popularity with the 2020 Horror-Sci-Fi-Thriller film The Unhealer, playing his role as Reed.
Recently in 2021, Gavin starred as Trevor Strand in the popular TV series Walker. As of October 2021, he has been seen in a total of 8 episodes.
Also, he could be seen playing the role of Jeremiah in another TV series The Summer I Turned Pretty which is in pre-production.
Also Read: Emma Bones Actor Biography and Film Career
Gavin Casalegno Girlfriend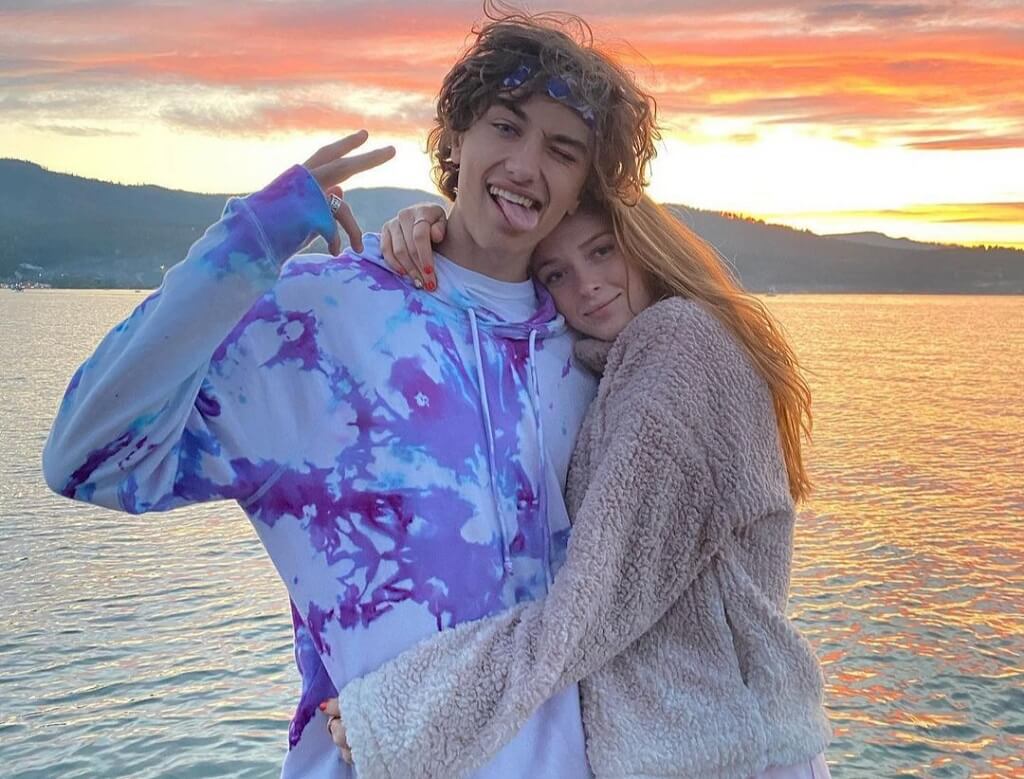 Gavin Casalegno is currently dating his long-time girlfriend Larsen Thompson who is an actress and dancer.
The couple hasn't shared a lot regarding their relationship. But they are open about their dating life and come together publicly on the internet.
The duo seems so supportive of each other's life.
Additionally, they are adventurous and explore new places together. According to some sources, the couple has been in a relationship for the last four years.
And it appears that they share a strong bond which may be difficult to break.
Next Read: Who is Sacha Carlson? Biography and Film Actor
Gavin Casalegno Net Worth
Gavin Casalegno estimated net worth is $1 million as of 2023. The talented actor has earned this huge amount after a long period of hard work and effort.
Maybe he has taken day and night to achieve this peak.
Earlier in 2022, his total wealth was somewhere around $800,000 USD. Thus, we have now an idea about his annual salary, which is nearly $200,000 USD.
The film industry is among the top-paying field. And being an important part of this field, Gavin has contributed this huge capital. Almost half of his net worth has come from his appearances in various films and TV series.
Besides this, Gavin has earned it by doing brand promotions and paid advertisements. In addition to this, he also earns from some magazine companies.
Anyway, the actor has achieved a lot at a very young age. Further, he holds the potential of being independent financially and living a luxurious life.
Facts About Gavin Casalegno
Gavin Casalegno, a famous American actor, was born on September 2, 1999, making him 24 years old.
He gained recognition for his role in the Amazon series "The Summer I Turned Pretty."
Gavin stands tall at 6 feet 2 inches in height.
His net worth is estimated to be $1 million.
He is primarily known for his career as an actor.
Gavin has completed his education and is a graduate.
His family includes his father Bryan Casalegno, mother Allyson Casalegno, brother Logan Casalegno, and sister Ashlyn Casalegno.
Gavin is currently unmarried and in a relationship with actress and dancer Larsen Thompson.
He began his acting career at a young age and appeared in commercials for Papa John's Pizza at the age of 7.
Gavin Casalegno has achieved success in various films and TV series, including "The Vampire Diaries" and "The Unhealer."
I hope you enjoyed reading this amazing article about Gavin Casalegno. Please share your opinions and feedback about him and his successful journey.
Next Read: Who is American actor Cam Gigandet? Biography and Life Story