Hey up! Are you here after watching the Raising Dion web series and want to know about one of the characters Jonathan King? Well, you are at the right place.
Starting with who is this Jonathan King character in real life? He is talented Gavin Munn. Gavin is a rising and very talented actor who has worked in several movies up until now.
He attends yearly lessons and workshops to continue his advanced acting training. Swimming, Moto X, motorcycling, dancing, skateboarding, and other sports are among his interests.
Enough with the starters in this article about Gavin Munn. Let's have a main course with his life story.
But before we begin make sure you stay tuned till the very end because we are going to reveal some interesting facts about Gavin Munn's life.
So without any further ado let's begin with our reading.
Gavin Munn Profile Summary
Name
Gavin Munn
Birth Date
9 March 2009
Birth Place
Charleston, South Carolina
Age
13 Years Old
Height
4 feet 3 inches
Net Worth
$30K to $100K
Profession
Actor
Father
Jonny Munn
Mother
Johnna Munn
Marital Status
Unknown
Nationality
American
Who is Gavin Munn?
Gavin Munn is an American rising young actor. He is well known for his outstanding performance on Raising Dion (TV Series) 2019-2022, which is also available on Netflix. The Righteous Gemstones (TV Series) 2019-2022.
He co-starred with Zac Efron, Robert De Niro, and Aden Young in his first professional Sag TV series and feature film roles while he was just five years of.
His recent co-stars include performers like John Goodman, Danny McBride, and Adam DeVine. He continues to work in film, television, and advertising.
Early Life of Gavin Munn
Gavin Munn was born on 9th March 2009 and he is merely 13 years of age as of 2022. He was born and raised in Charleston, South Carolina, United States.
Gavin holds American nationality and has his belief in the religion Christianity.
Talking about Gavin's parents and siblings. His father is Mr. Jonny Munn and his mother is Mrs. Johnna Munn.
According to media sources, Gavin is the only child of his parents. However, there is not much information available about his early childhood.
Gavin Munn's hobbies have been swimming, Moto X, biking, dancing, skateboarding, and other sports since an early age and takes time for his hobbies even in his busy schedule to this day.
Gavin Munn Career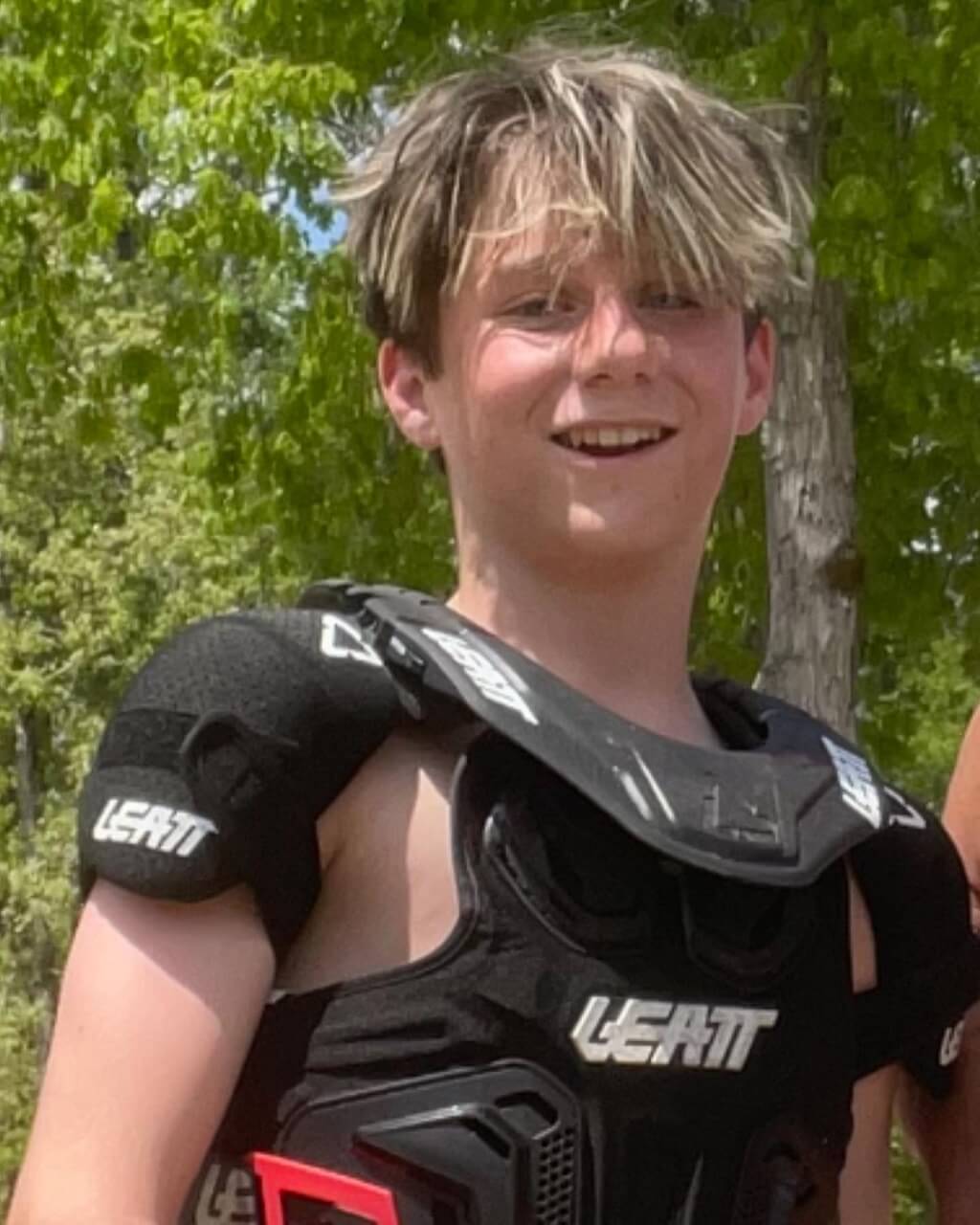 Young and upcoming SAG – AFTRA actor Gavin Munn started acting when he was 4 years old.
At age 5, in 2015 he was cast in his first paid roles in Rectify, a popular TV show and a feature film alongside actors like Zac Efron, Robert De Niro, and Aden Young followed by Dirty Grandpa and 8 Slices.
He keeps acting in movies, TV shows, commercials, and on the internet. His strong points are improvisation and his distinctive Meisner acting approach.
The young talented actor attends yearly lessons and workshops to continue his advanced acting training.
Awards
Gavin Munn has received several respectable awards till now. For someone of his young age, it's such a big deal.
However, it's not a big deal for Gavin Munn as he does put a lot of effort into his acting and does pure justice with the character that he plays.
Some of the awards the young actor has received are mentioned below:
• IGN Award [Nominee] (2019)
• Best Actor Award "Torn" (2018)
Gavin Munn's Personal Life
Gavin Munn has not given any information about his personal life to the public or has shared anything on his social media handles.
It does seem like the young actor is not in any relationship and is single.
It's thoughtful that he is still at the rising point of his career and would want to give his pure focus on his acting career.
However, he is still completing his education and has to keep a proper balance between his studies and career.
The thought of dating someone handle would have crossed his mind as of now.
Although, we would keep you guys updated about his personal life as we happen to receive any on for the same.
Gavin Munn's Net Worth
Gavin Munn estimated net worth is $30K to $100K approximately as of the year 2022.
There may be some variations in his income as the above given net worth may or may not be accurate.
The young actor has received several contracts for films and series. He even has worked in popular commercials.
We can estimate that majority of his income comes from his acting career and brand sponsorships.
Also Read: Walker Bryant Actor Biography
Physical Appearance
Gavin Munn is a charming and handsome young personality. He is growing more handsome with his age.
Gavin has light brown hair with a touch of blond. He is blessed with blue eyes that appear like real crystals.
His freckles are beautiful and add a raw look to his face.
Talking about his height, he is quite medium tall according to his age with 4 feet 3 inches (129 cm or 1.29 m). Gavin's weight measurements are not available as of now.
We appreciate you reading this post about Gavin Munn. We sincerely hope you found this post to be enjoyable.
Please leave your insightful comments about this article in the section below.
Till then, take better care of yourself and maintain your health. We hope to see you again.
Next Read: El Purre Actor Biography