You might have seen many peoples in the world who are famous for being the child of a great man. Giannina Maradona is among those peoples and is too much popular than others.
She has a very enormous background from both her father and mother. Giannina has a very different life from others that shouldn't be missed by you.
So, begin this very entertaining biography of Gianna Maradona and enjoy the virtual tour.
Giannina Maradona Bio, Wiki, Age, Height, Net Worth, Family, Husband, Children & More
Name
Giannina Maradona
Birth Date
16 May 1989
Birth Place
Buenos Aires, Argentina
Age
32 Years Old
Height
5'6'' Feet
Net Worth
$1 Million US
Profession
Accessory Designer
Education
Graduated
Marital Status
Divorced
Marriage Year
2008
Ex Husband
Sergio Aguero
Children
Son - Benjamin Aguero Maradona
Nationality
Argenitine
Residence
Buenos Aires, Argentina
Who is Giannina Maradona?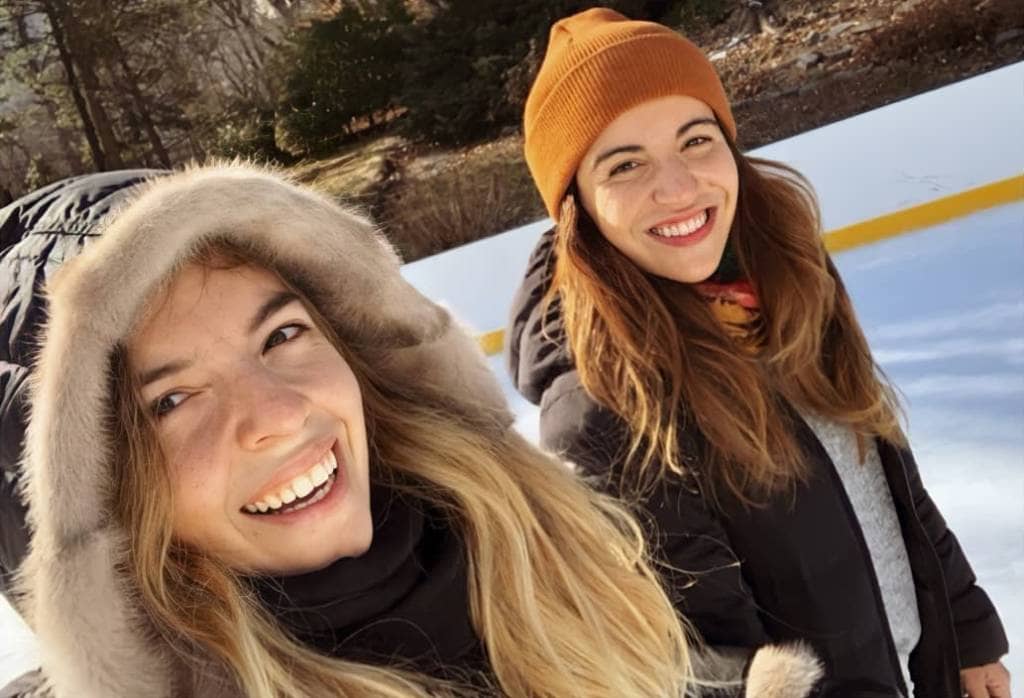 Giannina Maradona is an Argentine accessory designer. She is immensely popular across the world for being one of the daughters of the famous Argentine footballer, Diego Armando Maradona.
Apart from this, she is also famous because of her mother, as she is a businesswoman and a producer.
Ultimately, Giannina Maradona has earned such fame only because of her family background. Let you see below her whole life story.
Early Life of Giannina Maradona
Giannina Maradona was born on 16 May 1989 in Buenos Aires, Argentina. Her father, Diego Maradona was one of the best Argentine professional footballers and managers.
Giannina's mother, Claudia Villafane is an Argentine businesswoman and producer. She has also a sister name Dalma Maradona who is a well-known Argentine actress.
Despite this, Giannina has six half-siblings in which five half-brothers, and a half-sister. Her half-sister was born in 1996 and named Jana Maradona, who is now a lingerie model.
Giannina Maradona Career
Giannina Maradona completed her educations from very reputed schools and colleges. She learns a lot about accessory designing and later implemented it in her life.
Giannina then looked for a job and started working as an accessory designer for an online portal Delapaz which sells exclusively designed jewelry and household decorative based in Buenos Aires, Argentina.
There was a time in 2018 when Giannina was in a very big family controversy. Actually, his father claimed that her wife, Claudia Villafane, and both daughters have stolen 3.4 million pounds from his bank account.
In fact, he also claimed that they had transferred the stolen money into a bank account in Uruguay and had also used that money to buy a property in the USA.
He accused her wife of the mastermind behind stealing his money.
Giannina also responds the peoples about this through her Twitter account where she said:
They know where I live and they can come when they want. Thanks for all the warm massages. I am fine with myself inside, I have forgiven worse from him and I will do the same now.
Giannina Maradona Husband and Relationships
Giannina was a wedded woman who married Sergio Aguero in 2008 in a private ceremony.
Her former husband, Sergio Aguero is a professional Argentine footballer who plays as a striker for Premier League Manchester City and the Argentine national team.
The couple was blessed with a child, a son, in 2009, and named Benjamin Aguero Maradona. Unfortunately, Giannina and Sergio decided to separate in 2012 following a divorce.
Their son is at Sergio and has been seen in several pictures with him.
After that, Giannina forgets everything and started living alone. But her ex-husband shortly entered into a relationship with Karina Tejeda, an Argentinian singer also known as Little Princess.
Giannina Maradona Net Worth
Giannina Maradona estimated net worth is $1 Million US which is almost equal to 9,4500,000 Argentine pesos. Giannina mainly creates her wealth through working at the online jewelry and household product selling portal known as Delapaz.
Besides this, she can also earn through her social media platforms by advertising and promoting of brands. Giannina has might got his father's wealth in the distribution after his death.
Also Read: Who is Jennifer Misner? Everything About Dustin Diamond's Ex-Wife
Giannina Social Media & More
Giannina is quite unavailable on social media platforms. At a time, she was a very big social media influencer with thousands of followers on her Instagram account.
However, she has changed or deleted her account which was earlier created in her name. s of 2021, she is unavailable on Instagram and Facebook.
Although, she is very active on her Twitter account. Currently, Giannina has more than 570K followers on her Twitter account with over 25.7K tweets.
Giannina Maradona loves too much her son despite being far from him. She has even written his name on her wrist.
Further, she is a big fan of the famous Argentine sports club in the La Boca neighborhood of Buenos Aires named Boca Juniors.
Also Read: Natasha Marc Biography and Film Career
The Bottom Line
Well! You completed the biography of Giannina Maradona. Here we like to remind you of some important facts from her life story.
Giannina is only famous because of her late father who was a famous Argentine footballer. She was a married woman but eventually, she got separated from her husband, following a divorce. And last, she belongs to a roman catholic family in Argentina.
I hope you enjoyed reading the story of Giannina Maradona. Let you share your opinions about her below in the comment section.
Also Read: Mariam Olivera Biography and Modeling Career