Greg Doucette is a Canadian weightlifter, fitness coach, YouTube content creator, and cyclist.
He's mostly known for his videos about bodybuilding and fitness, along with his many accomplishments as an athlete.
Let us look into the life of Greg Doucette which is decorated with several achievements. It also has the weight of many controversies.
Read away to know more about Greg Doucette.
Greg Doucette Profile Summary
Name
Greg Doucette
Birth Date
17 September 1975
Birth Place
Halifax, Nova Scotia Canada
Age
48 Years Old
Height
Feet & Inches: 5'6''
Centimeter: 168cm
Meter: 1.68m
Weight
Kilograms: 88kg
Pounds: 195Lbs
Net Worth
$1 million
Profession
IFBB Bodybuilder, Guinness World Record Holder, Fitness coach, and You Tuber
School
St. Francis Xavier
Marital Status
In a Relation
Girlfriend
Allyson Smith
Nationality
Canadian
Who is Greg Doucette?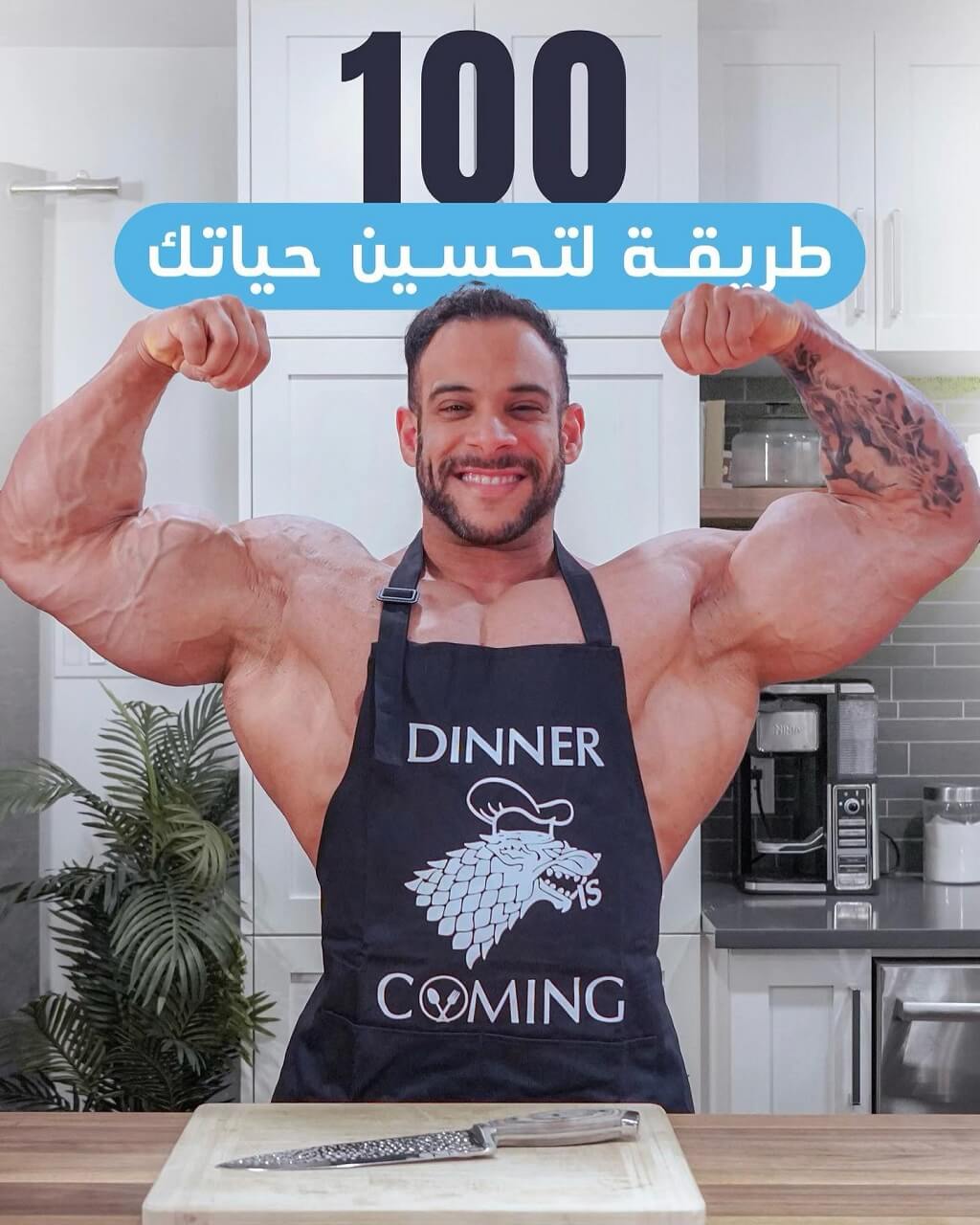 Greg Doucette has been a IFBB Bodybuilder, Guinness World Record Holder, Fitness coach, and a YouTube personality.
He has been bodybuilding for over 30 years, has deadlifted the most weight in one minute (a World Record 9,130 kg). Greg has competed in over 60 powerlifting contests.
Greg is not only a decorated athlete and bodybuilder but also a student of sports science. After spending 6 years studying the science of human anatomy and movement.
Greg Doucette has been lifting heavy things from as early as 7 years young when he first caught the iron itch. He would pick up things over his head and smash them on the ground.
Greg Doucette Age
Greg Doucette is 48 years old as of 2023, having been born on September 15, 1975. In his nearly five decades of life, Greg has become a prominent YouTube star, showcasing his talents and expertise in various fields.
Early Life of Greg Doucette
Greg was born on 17 September 1975 in Halifax, Nova Scotia Canada. As on 2023, he is 48 years old.
Although there's not much information about Greg Austin Doucette's family, it's known that he has a twin brother.
Details about Greg's primary education are unknown. But he graduated from Acadia University with a major in Kinesiology.
Then obtained a Master degree at St. Francis Xavier in Antigonish, Nova Scotia. As a seven-year-old kid, Greg became fascinated with lifting heavy objects, and imitated professional Olympic weightlifters.
It was then that he along with his twin brother started training under their father's guidance. Their instruments were nothing more than iron itches and cement blocks.
But it was enough to turn Greg's childhood hobby into a passion. The time spent with his family would always be his favorite.
Greg has said several times those were 'one of my fondest memories growing up'.
After seeing various sportsmen in a television show when he was 13 years old, Greg discovered that bodybuilding was a real profession. Grey knew it was what he wanted to do.
Greg Doucette Career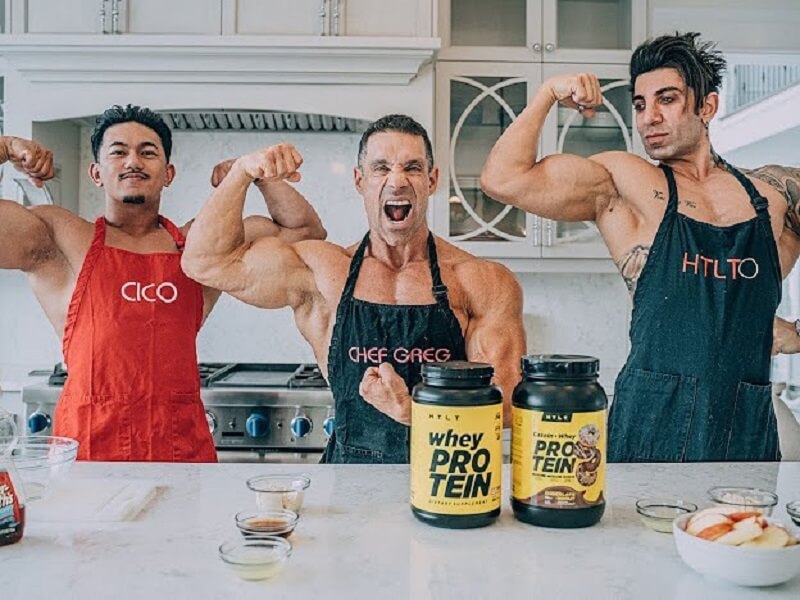 Having trained with homemade heavy objects from an early age, Greg Doucette was able to start participating in professional events during his teens.
The first competitions he entered when he was only 14 years old, were bench press events in which he easily overpowered his adult competitors.
At 17 years old Greg won his first junior competition in bodybuilding, in addition to participating in various weightlifting events. The first time he won one of these events he broke a national record by lifting 382 pounds.
As a rookie in the powerlifting world, Greg Doucette admired Jeff Becker, though during his time competing in bench press events, he was deeply inspired by John Fraser as well, he told Critical Bench: 'he had a great bench and had a muscular build like me'.
Accomplishments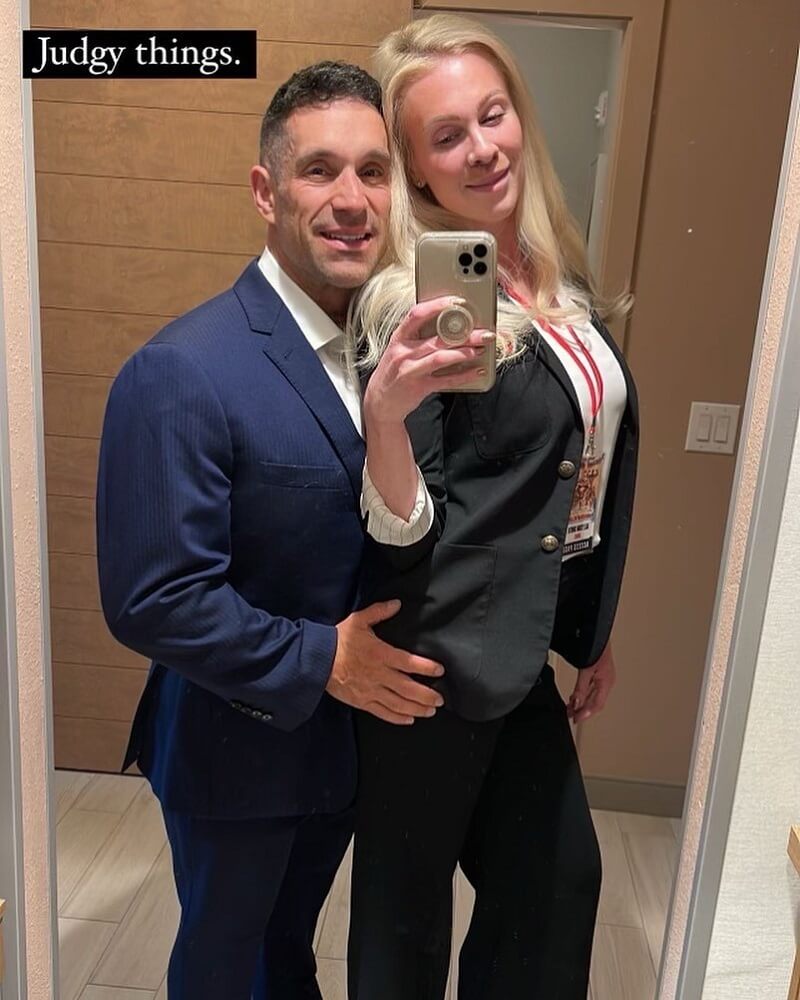 To date Greg Doucette has competed in several international competitions, having achieved records in bodybuilding and powerlifting on a worldwide scale.
In 2011 he became the World Powerlifting Congress (WPC) champion in the 90kgs category. He also set the bench press record by lifting 529lbs at the Masters Raw category.
Besides participating in more than 60 powerlifting competitions, in 2015 Greg Doucette entered the Sumo Deadlifting category of the World Record Guinness Book.
This is by lifting 182.6kgs fifty times, finally marking his record at 9,130kgs lifted in total.
Greg admitted that setting a World Record Guinness was a goal he set for himself when he was a kid: 'I am 40 years old, and only weigh 210 lbs, but with 30 years of hard work, determination and dedication I was able to achieve my dream'.
Greg's career as a bodybuilder has also brought him international recognition. He has been granted a Pro Card by the International Federation of Bodybuilding and Fitness (IFBB) in 2012.
That year he won the National Championship at the Canadian National Light Heavyweight contests.
Following these important milestones of his career, Greg was placed ninth in the 2016's Bodybuilding competition in the ProShow of Toronto, held by the IFBB. In 2019 he was placed ninth at the IFBB of Germany, and fourth at the Classic Physique competition.
Foray into social media
Greg Doucette started his own YouTube channel in 2007, when he began uploading short videos of his workout routines on the platform.
However, in 2013 he started taking a different direction with his content, uploading longer videos on which he shared his thoughts and knowledge about bodybuilding and weightlifting.
Greg has created various controversies over the years, as he has publicly criticized other weightlifters and athletes. Despite this, his audience has been growing steadily.
To date Greg has over 800,000 subscribers, consisting mostly of young men who are inspired by Greg's own career, or who are in search of information about working out and developing their physique.
Illicit activities and arrests
In 2012 Greg Doucette was arrested for being in possession of over $250,000 worth of steroids.
He was also accused of smuggling and trafficking said substances. The drugs allegedly proceeded from the Philippines, Thailand and China.
The finding of these substances was considered one of the biggest steroids seizures that had ever occurred in Canada. Doucette was charged for these crimes, with a $50,000 fine and 20 months on probation.
Challenges in professional career
Despite being widely recognized in the powerlifting and fitness world, Greg Doucette's career as a professional has unfortunately not been as successful.
Greg started professional bike riding in 2017 and participated in professional events the following year.
However, his career in this sport was short-lived, as he was suspended after the Tour of Keji, – a bicycle event held in Nova Scotia – in which he was placed 11th in his category.
After the event, he was asked to submit a test for anti-doping purposes. Greg – who allegedly didn't know the race was under the scrutiny of the Canadian Anti-doping Program -didn't allow the test to be taken., and was thus suspended, as it was determined that he was violating the rules.
At the time he participated in the race, allegedly Doucette was being administered with testosterone injections due to his body's deficiency of said hormone, which was caused by his prolonged use of PED (physical enhancing drugs) during his bodybuilding years.
Regardless of the fact these injections were provided under a doctor's recommendation, the race didn't allow its participants to use such substances.
Despite Greg Doucette's claims of not knowing said rules existed, the suspension wasn't removed, and he is banned from participating in professional cycling races for 10 years.
Greg Doucette Personal Life
Greg Doucette has a girlfriend named Allyson Smith. It's unknown when the pair started their relationship, though they supposedly met each other through weightlifting.
Allyson has participated in this type of competition and holds a world record at Raw Powerlifting.
Greg's girlfriend Allyson Smith is also a YouTuber.
Also Read: Olivia Dunne Age Biography
What is Greg Doucette's Net Worth?
As of late 2023, Greg Doucette has an estimated net worth of $1 million, which is the result of his long career as a weightlifter, bodybuilder, and YouTube content creator.
His estimated net worth in 2022 was USD 750,000.
Also Read: Who is Fitness Trainer Kayla Itsines?
Greg Doucette Height and Weight
He's 5ft 6 inches tall which is equal to 1.68 m or 168 cm. Greg Doucette is a well-built man in appearance, with dark brown hair and eyes.
He weighs approximately 88kgs which is equal to 195 lbs. I hope you enjoyed this article.
Share your feedback in the comments section below. We will be soon back with a new and interesting personality.
Next Read: Who is Fitness Model Emily Skye?