Are you a big fan of Brian Deegan, the world-famous freestyle motocross rider? Have you guys heard about his son, Haiden Deegan?
If not, this article will shed the spotlight on Haiden, who is the rising champion in the motor races. Like father, like son, but here in the Brian Deegan case, like father, like 3 children.
His three children are great racers, ruling the racing industry like their father. Well, with no further delay, let us get back to the topic.
Haiden Deegan Profile Summary
Name
Haiden Deegan
Birth Date
10 January 2006
Birth Place
California, United States
Age
17 Years Old
Height
Feet & Inches: 5'6''
Centimeter: 167cm
Meter: 1.67m
Weight
Kilograms: 50kg
Pounds: 110Lbs
Net Worth
$4 million
Profession
motocross racer and Loretta Lynn Championship motorcycle racer
Father
Brian Deegan
Mother
Marissa Deegan
Sibling
Hailie Deegan, Hudson
Marital Status
Single
Nationality
American
Who is Haiden Deegan?
Haiden Deegan is the motocross racer and Loretta Lynn Championship motorcycle racer who won the title in 2017 and is popularly known as "danger boy" Deegan.
He is a freestyle racer like his father, and he got into the racing industry at a very young age; moreover, he is the youngest athlete to perform a backflip on a dirt bike at age 10!
Haiden used to participate in many regional competitions and one time he won four championships in a single day.
Moreover, he is also a social media celebrity with millions of followers. He also has a long list of sponsors. His sponsorship list is longer than his real age!
Haiden Deegan

Age

Haiden Deegan is 17 years old as of 2023, born on January 10, 2006, under the Capricorn zodiac sign in California.

Despite his youth, Haiden has already established himself as a promising talent in the world of motorcycle racing.
Early Life of Haiden Deegan
Haiden Deegan was born on January 10, 2006, in California, United States. Thus, Haiden is 17 years old as of 2023. and he has an American ethnicity. He was born under the zodiac sign of Capricorn.
Since childhood, he has had a great interest in racing, and Haiden is the youngest person in the world to ever land a backflip on a motorcycle. And he did that stunt at the age of 10.
Even if he did at 10 years old, can you imagine when he started his racing training?
Haiden Deegan is currently attending private school because his parents believe that even a racer needs a good education.
Haiden Deegan Family Details
Haiden Deegan's parents are Brian Deegan and Marissa Deegan, and the couple married in 2003. His mother, Marissa, was from the entertainment industry, but currently, she is running Deegan Motorsports along with his husband, Brian.
He has two siblings, and Haiden is the middle child of the Deegan family.
His elder sister, Hailie Deegan, is an American professional stock car racing driver. She competes full-time in the NASCAR Craftsman Truck Series.
Hailie became the first female driver to have won races in the West Series. And his younger brother, Hudson, is also a youth motocross racer.
Thus, the whole family is a racing family, so everyone supports and uplifts each other.
Haiden Deegan Career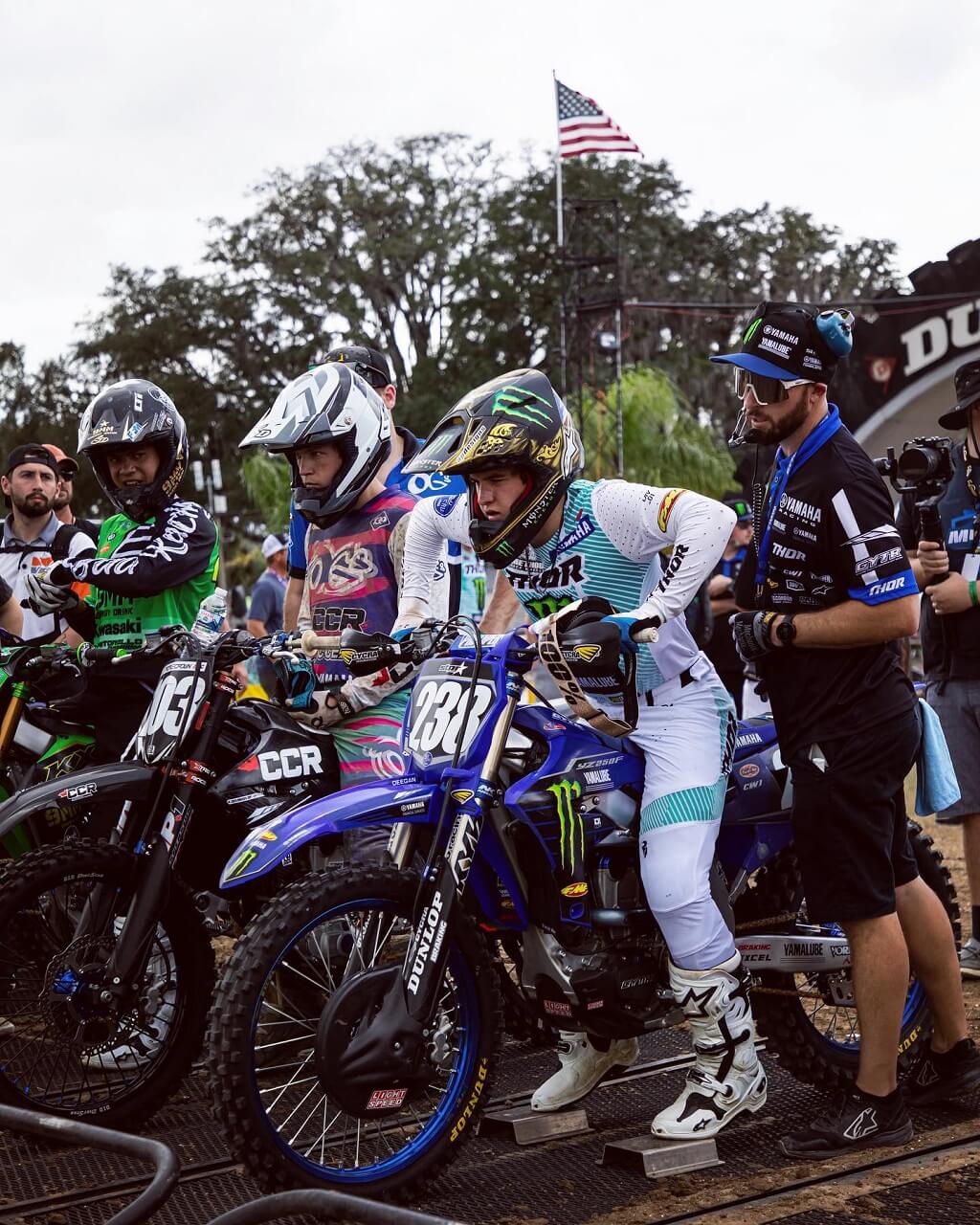 Haiden Deegan started his career at age 10, making him the youngest to perform a backflip. Then he is one of the top three most influential young athletes on two wheels (his bike).
He has participated in many regional competitions and won many championships.
In the year 2017, he won the Loretta Lynn dude ranch championship from the School Boy 2 (ages 12 to 17) motocross team.
Recently Haiden won the Mini-O's championship event powered by Dunlop; in that event, he won two Olympiad awards, silver tyre awards, and a platinum pipe award.
Moreover, Haiden started to participate in the pro-national game.
He has won over thirty championships, and Haiden Deegan is positioned to become a motorsports marketing sensation.
Haiden Deegan Sponsorships
Many companies are offering sponsorships to Haiden while he participates in the races.
And they are:
Yamaha Racing

Star Racing Yamaha

Method Race Wheels

Monster Energy

Alpinestars

FMF Racing

PSD Underwear

Off-Road Warehouse

Thor

ProTaper
Brian Deegan and Haiden Deegan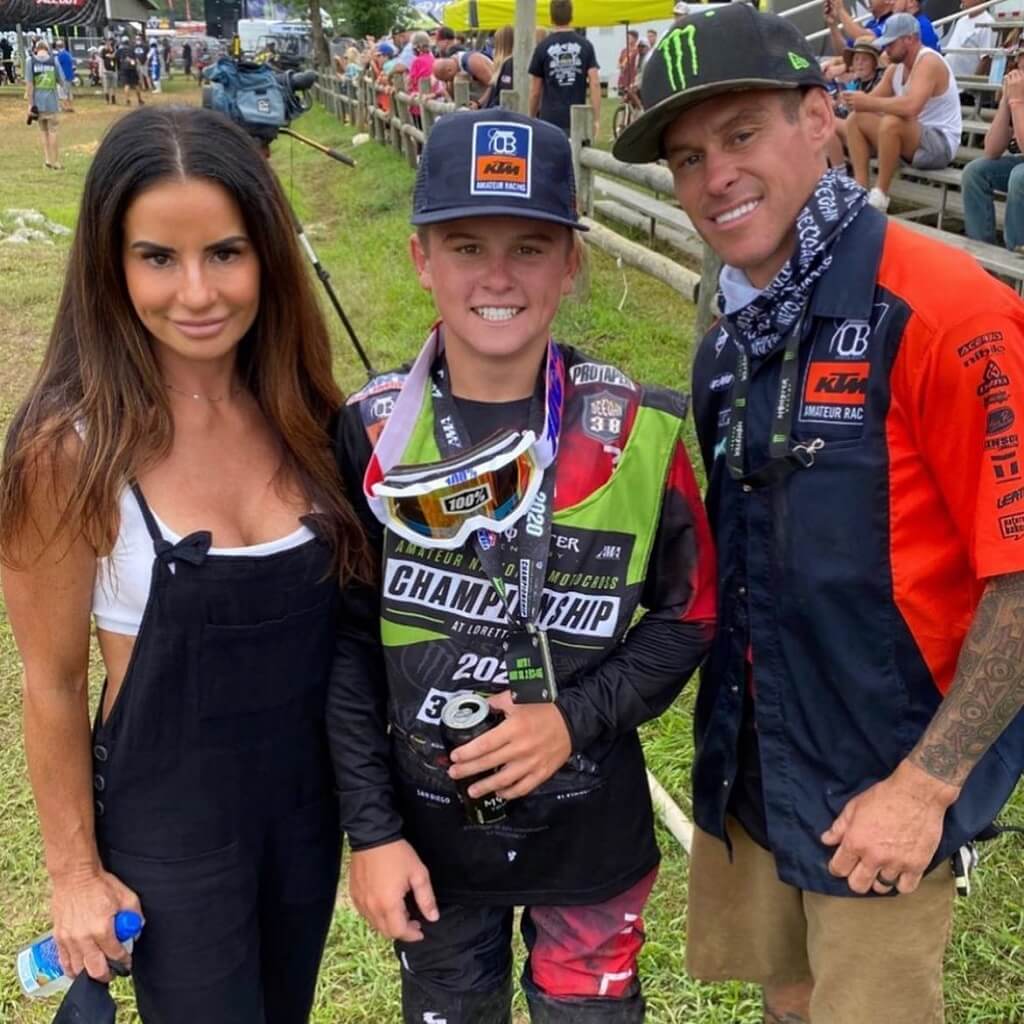 Haiden Deegan is the son of Motocross racer Brian Deegan, a freestyle motocross rider and racing driver.
He is the first to try a twisting backflip 360 in competition and is the most celebrated driver in X Games history.
Brian Scott is the only rider to have competed in at least one event at every X Games. He is currently the owner of Deegan Motorsports.
Haiden was in a fatal accident in 2005 that everyone thought would kill him, but his willpower helped him win his life match.
Haiden Deegan Social Media Accounts
Instagram: Haiden Deegan's Instagram account is @dangerboydeegan, and he has around 1.15 million followers.
Youtube: There is a YouTube channel called "the Deegans," a family channel where the Deegans share vlogs and racing videos of their son and daughter.
We can currently hear many voices on Haiden, and that YouTube channel has 1.21 million subscribers. And the YouTube handle ID is @Deegan38.
Twitter: Haiden has a Twitter account; his Twitter profile name is Haiden Dangerboy Deegan, and he has around 1100 followers. But he doesn't seem to be very active on his Twitter account.
Haiden Deegan Personal Life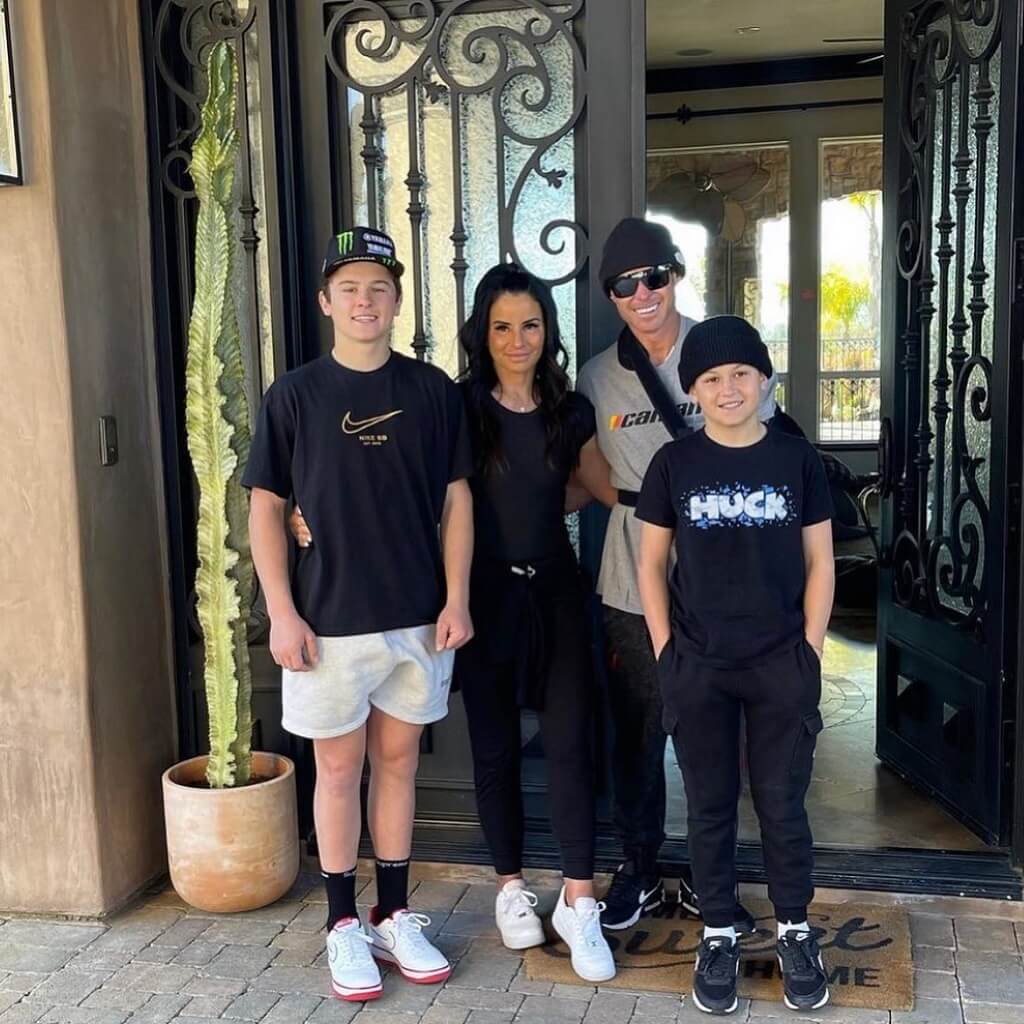 Haiden Deegan is currently single and just 16 years old, so he has been arduously trying to win the motocross matches rather than winning the hearts of girls.
Of course, dopamine hormones will have been secreted, and he might have been experiencing stomach butterflies.
As a result, we must wait for his relationship updates, which he will undoubtedly provide. If Haiden does so, we will update this section.
Also Read: Patrick Dempsey Biography and Career
What is Haiden Deegan's Net Worth?
Haiden Deegan's net worth is estimated to be around $4 million by 2023. Haiden is running his merchandise account and selling merchandise products to his fans.
We all know the image of racers in our world; thus, all his themed products are hot sellers. Thus, everything gets added to his bank account, and his sponsor lists are added daily. His yearly salary will be around 250,000 USD.
Also Read: Miracle Watts Biography and Career
Haiden Deegan Age and Height
Haiden Deegan is 17 years old by 2023 and inherited his father's good looks.
Deegan has brown hair and grey pupils in his eyes. His height and weight measurements are 5 feet 6 inches or 167 cm or 1.67 meters or and he weighs about 50 kg or 110 lbs.
The end!
Do you like this article? comment on it.
Next Read: Who is Lewis Hamilton? (Car Racer) Biography