I hope you are looking for the biography of the Little Professor, Hammad Safi. If yes, then you are on the best platform. In this biography, you found almost every important thing about Hammad Safi.
We are going to know how a 14 years boy became a motivational speaker, professor, blogger, and much more. So, Let's read the one of best motivational and inspirational biography of Hammad Safi.
Hammad Safi Biography, Education, Age, Career, Family of Little Professor
Name
Hammad Safi
Date of Birth
23 March, 2007
Birth Place
Mohmand Agency Fata, Peshawar, Pakistan
Age
14 Years
Profession
Motivational Speaker, Professor, Blogger, Freelancer, Writer, and TV Anchor
College
Peshawar English Spoken University, USECS
Education
Diploma in English
Diploma in Outsourcing
Pursuing Ph. D
Parents
Father- Abdul Rehman Khan
Mother- Not Known
Nationaility
Pakistan
Awards
Click Here for Awards
Residence
Peshawar, Pakistan
Who is Professor Hammad Safi?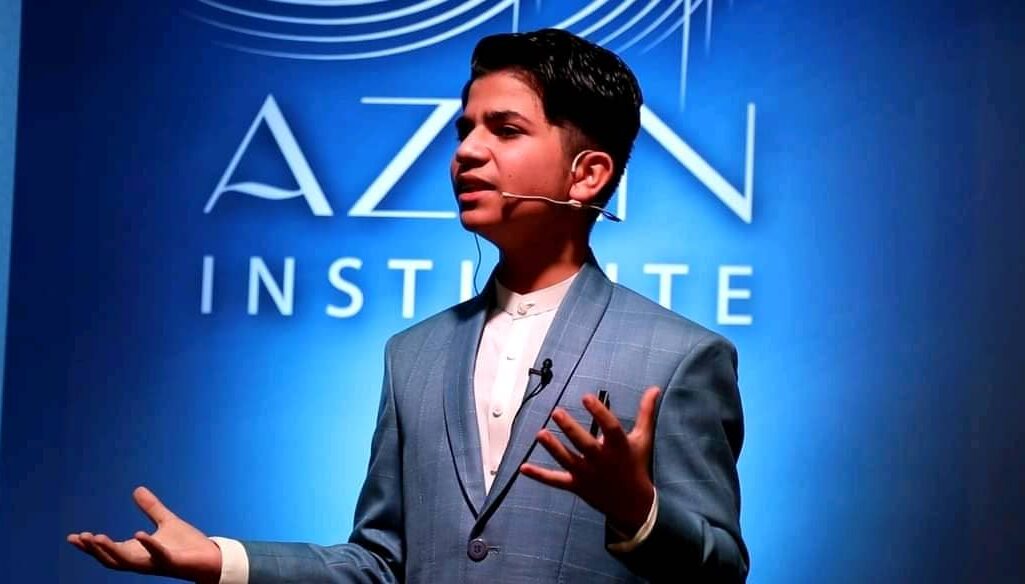 Professor Hammad Safi is the youngest motivational speaker, journalist, blogger, freelancer, writer, and TV anchor in Pakistan.
For being the youngest one to achieve these, he is popularly known as the Nanha Professor (Little Professor). He is a big follower of Allama Iqbal whose concepts and doctrine he used to follow.
Hammad is working to give a new face to his country, Pakistan. Therefore, he is motivating and teaching in almost every imperative of the university of Pakistan.
He is the only kid who has delivered motivational speeches and educated people in over 100 reputed Universities of Pakistan.
Hammad Safi has been also honored with several national and international awards. He has also met with many leaders of various countries, including China's leaders.
He also owns the title of Fakhr-E-Pakistan (The Pride of Pakistan).
Early Life of Hammad Safi
Hammad Safi was born on 23rd March 2007, in Mohmand Agency Fata, Peshawar, Pakistan.
His father, Abdul Rehman Khan, is a businessman from Peshawar KPK (Khyber Pakhtunkhwa). Hammad has expressed several special aptitudes from his childhood.
His father says about Hammad that he is not an ordinary child. People, including me, have been seen something unique in him. This is also the reason why I have been appointed special teachers for him. I want to see him as a special leader.
Hammad Safi Education
Hammad Safi began his elementary education at a traditional school in Pakistan. But, at the same time, he was also started taking classes at the University of Spoken English and Computer Science (USECS).
After some time, a faculty member said that Hammad was noticed among other students for his self–confidence skill.
He then left his school and started a full-time study at USECS to enhance his English and Motivating skills.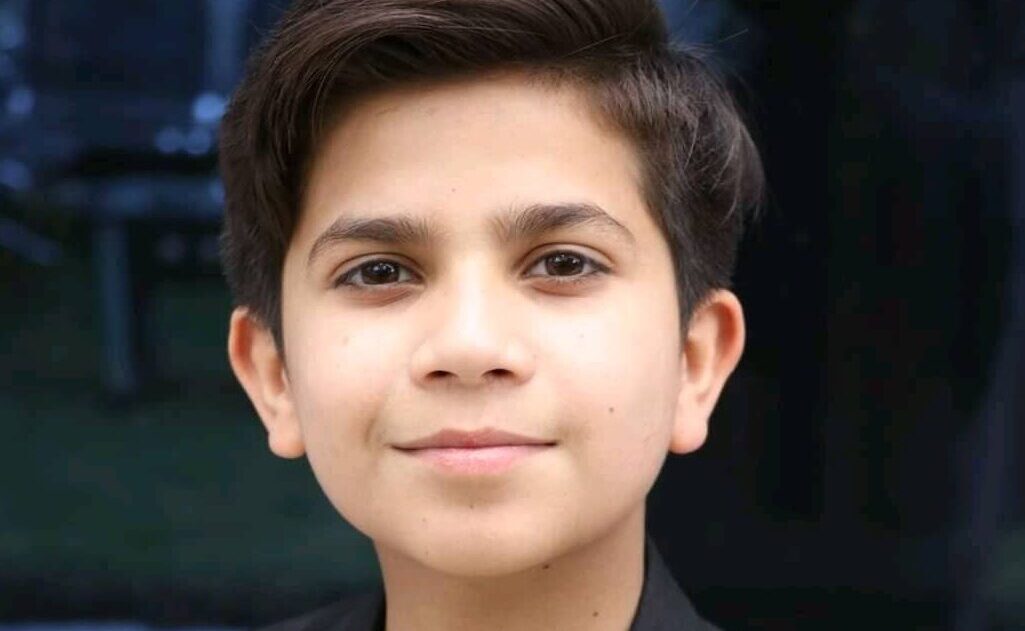 Not only in schools but he was also trained by special teachers and professors at his home. On one side students were studying one class per year.
On another side, he was studying four classes in a single year. His teachers and professors say that sometimes Hammad used to study over 10 hours consecutively. He wanted to complete his education as soon as he could.
Hammad has also taken admission to Peshawar English Spoken University for a single-year super kid program. Even after one year, he became the head and professor of the same super kid program.
He later achieved a Diploma in proficient English Language on 5th August of 2017. Back in September 2017, he completed a Diploma in outsourcing.
Hammad Safi has been mostly inspired by Prophet Hazrat Muhammad (S.A.W) and great poet Allama Muhammad Iqbal.
Therefore, he mostly used to read their books and spread their principles to the people of Pakistan.
Rise to Stardom
Hammad Safi debuts his career as a speaker while studying at the USECS. He got a lot of attention from other Hindi and Urdu-speaking countries after the initial launch of his YouTube channel.
In June 2018, Hammad was reported in an article by the International Business Times. It further increased his fame and became illustrious among the people of Pakistan.
He became more popular after being the professor of the Super Kid Program (SKP) at the English Spoken University.
Hammad believes that Allama Iqbal, Albert Einstein, and Bill Gates, these types of peoples are the heroes of this world. On another side, he called Batman and Superman Fake heroes.
Here the Real heroes mean the peoples who have done something positive for humanity and has given a massive contribution to changing this world.
He encourages people to watch and learn from the real heroes instead of wasting the time on the fake heroes.
Currently. Hammad Safi is doing several online works, including blogging and freelancing.
Moreover, he is attending various renowned colleges and universities to motivate the youngsters to make their future great.
Objectives of Hammad Safi
Hammad Safi has various objectives and also implementing them rapidly. At this time, his main prospect is to motivate the Pakistanis Peoples.
He has astounding motivating talents that can change anyone's life. His every word is not less than a shining diamond but over worthy.
Hammad is working on several principles that have mainly been extracted from the books of Allama Iqbal. Below are mentioned the major objectives of Hammad Safi.
To revive and spread the philosophy and moralities of Allama Muhammad Iqbal.
Connect the people with technology in order to take them to this modern world.
Provide equal education and opportunities to everyone and everywhere.
To make people, especially Pakistanis's a world changer.
Motivating the youngsters for building their career apart from everyone.
Awards of Hammad Safi
There are several awards that Professor Hammad Safi achieved in his biography. Several schools and universities have honored him with many awards.
Even he has been awarded many times out of his country. Below are the three major awards he won in his life.
Understudy of the Year – USECS Peshawar
Pride of Performance – CECOS University
Fakhar-E-Mohmand (The Pride of Pakistan) – Political Agent Mohmand Agency
Some Quotes of Hammad Safi
Hammad Safi usually used to give numerous statements and quotes in his seminars. His every statement is worth million dollars.
Peoples have another level of curiosity to listen to him and to listen to his speeches. Below are a few major quotes of Professor Hammad Safi in his biography.
Failure is the basis for success.
If Allama Iqbal had not been there, we would surely be cleaning the toilets in the house of an Englishman.
Every second is a challenge.
Truth Always Prevails
I want a System that educates students not only academically but also morally, ethically, and behaviorally, a system where students learn without the fear of failure and greed of awards.
Next Read: Sandeep Maheshwari Biography
The Bottom Line
We expect that the biography of this 14-year-old Hammad Safi has inspired you the most. In this generation, almost everyone has thought that I can't do this at this age.
Even other people will also advise that you are not able to do this at this age.
But, Hammad Safi is the live and real proof who makes it wrong. If he can do it, you can also do it. But we first need to know what is right and wrong for us.
If you confirm that you are right about your decision, then never listen to others. Be an action taker and change the world.
Hope you enjoyed reading this inspirational biography of Hammad Safi. We will be thankful to you if you share your feedback with us.