Who is Helena Mattsson?
Helena Mattsson is a famous Swedish Actress who is known for her role in the super famous Marvel Series: Iron Man 2 where she portrayed Rebecca.
She also acted in TV Series like 'Desperate Housewives, 'Seven Psycopaths', 'Nikita' and 'The Mentalist' to name a few.
She also gave a voice-over for the character Snork Maider in the animated movie Moomins and the Comet Chase.
Helena appeared as 'Ingrid' in the famous comedy TV series 'Two and Half Men', playing the role of Ingrid.
She also acted in Movies like Drowning Ghost, Nobody, Surrogates, and so on. Even in her late thirties, she has the looks and a great figure to die for.
Early Life of Helena Mattsson
Helena Mattsson was born on 30 March 1984 in Stockholm, Sweden. At a very young age, Helena moved to London to attend theater school and traveled all the way to Hollywood at just 19 years to accomplish her dream of becoming an actress.
In 2004, she got a role in the short-lived TV series Sweden, Ohio. Helena made her first appearance on the Big Screen with 'Drowning Ghost. "
Further, in 2010, she earned huge fame with her appearance in the Iron Man 2 movie (sequel of Iron Man) as Rebecca.
In 2012-13, she was chosen for the role of Alexi Blume in the horror drama series 666- Park Avenue.'
Helena has two siblings, her younger sister Sofia is also an actress, and their other sister Mia has worked in various art department roles.
Helena Mattsson Career
She began acting at a young age, performing in plays, musicals, and concerts.
She studied acting at the highly selective Södra Latin upper secondary school in Södermalm, which she credits with giving her the confidence to pursue her chosen career.
Mattsson had early roles in Wild Side Story and other cabarets in Stockholm. She moved to London, England, as a teenager to attend theatre school.
At the age of 19, she moved to Hollywood to audition for a TV series. Her planned short visit became permanent after she won a role in the short-lived 2004 TV series Sweden, Ohio.
Mattsson's accent initially held her back: "When I started working, my thick Swedish accent lost me a lot of roles.
A defining point in my career definitely came when I started to lose it. I was able to play more American roles at that point, and my career took a turn for the better."
In 2007, she starred in Species: The Awakening, where she portrayed Miranda, an alien/human hybrid.
She also appeared in the films You and I and Surrogates. Mattsson also appeared in the music video of Primal Scream's "Country Girl" in 2006.
Her television credits include three episodes of the ABC series Desperate Housewives as Irina and in three episodes of Nikita as Cassandra Ovechkin. She played Alexis Blume in the TV series 666 Park Avenue.
She appeared in a beaver costume in a Nespresso television commercial titled "Training Day" that also featured Danny DeVito and George Clooney in 2016.
Helena Mattsson Personal Life
Helena Mattsson is single. Helena is a rather shy girl, despite the international fame she has acquired over the years.
Mainly, she has remained silent about her love life and other personal affairs, and has never been romantically linked to any celebrity, or has kept such details away from the media.
All we know for now is that Helena is single, doesn't have children, and is focused on her rising career. She now lives in Los Angeles, California.
Helena is quite active on Instagram and has often shared events from the film and TV sets she has been involved with, on this social network.
Helena Mattsson Net Worth
Helena Mattsson has a net worth of $1 million USD. Acting, brand endorsement, and other forms of income are among her sources of income.
All of his accomplishments have helped her to reach star status. Undoubtedly, she will successfully continue her career and having said that, her wealth will also continue to climb.
She has no doubt amassed a huge fortune with the bulk of his wealth coming from his professional entertainment career.
Despite her obvious riches, Helena prefers to lead a modest lifestyle.
However, the specifics about her assets and liabilities are still under review making it difficult to establish actual net worth.
Also Read: Actor Christopher Candy Biography
Social Media Presence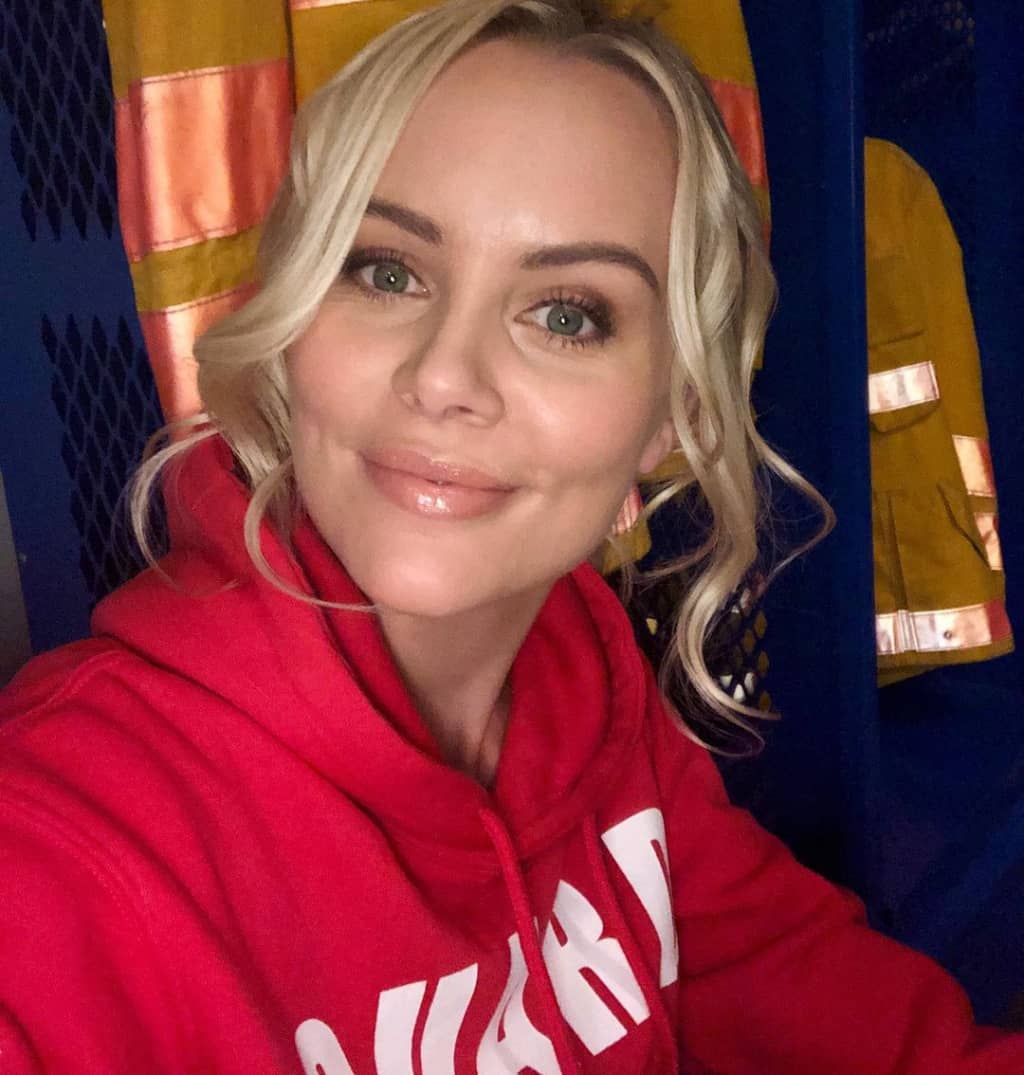 As an Actress, Helena is used to being the one in front of the camera, however, it appears that she's also found comfort in being on the other side.
In her free time, Helena enjoys taking pictures and he is a natural at knowing when to snap a lovely photo.
She has a huge fan following on Social media platforms and on several occasions, she's shared the photos she's taken on Instagram with her fans.
Talking about her social media accounts, Helena has a huge fan following on social media platforms.
Instagram – More than 34K followers
Also, Read: Carlo Marks Actor Biography
The Bottom Line
Helena was discovered by a Swedish modeling agency in her early teens. She had appeared in the cult stage production Wild Side Story in Sweden and in various Swedish cabarets before relocating to the US.
She is a trained Martial Arts artist and dancer.
She has appeared as Irina in 3 episodes of ABC Channel's TV Show 'Desperate Housewives' and as Cassandra Ovechkin in 3 episodes of 'Nikita'.
Helena has done endorsement work for the following brands – POM Wonderful, ABS, Cole Haan, Rebecca Taylor, Aidan Mattox, Jimmy Choo, Tony Ward, Herve Leger, VBH, J. Mendel, and Black Halo.
Next Read: Who is actress Anna-Maria Sieklucka?