Henry Cavill is an English actor who is known for having been cast as Superman in the DC Extended Universe and for his role as Geralt of Rivia in The Witcher.
Some of his other on-screen roles include playing Sherlock Holmes in Enola Holmes, Charles Brandon in The Tudors, Lt. Walter Marshall in Night Hunter, among many others.
Keep reading dear friend. There is so much more for you in this article.
Who is Henry Cavill?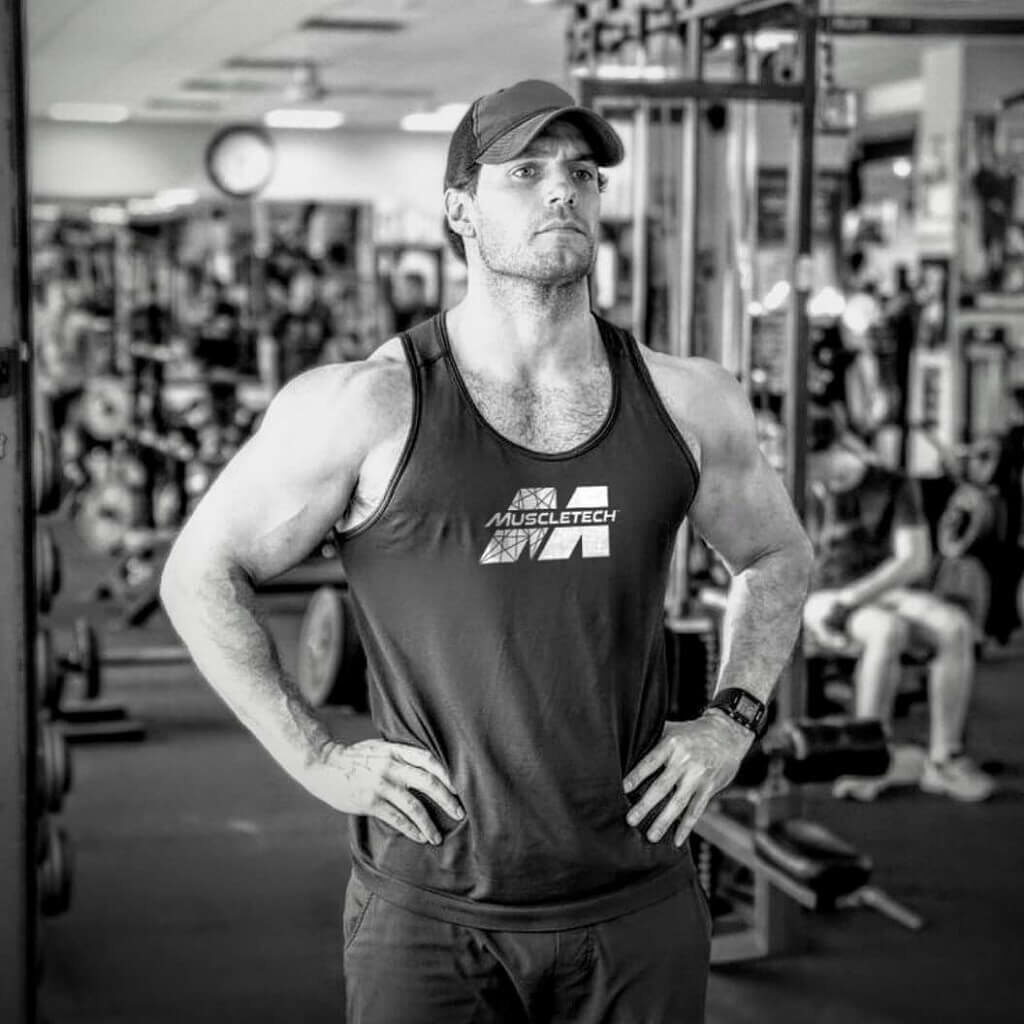 Henry Cavill is a British actor best known for playing the titular superhero Superman in the movie 'Man of Steel.'
Once dubbed the unluckiest man in Hollywood after losing out roles in the Batman series, Superman series, and the James Bond series to Christian Bale, Brandon Routh, and Daniel Craig respectively, Cavill has come a long way.
After making his acting debut, he went on to star in quite a number of movies such as 'Hellraiser', 'Red Riding Hood', 'Blood Creek,' and 'Stardust,'.
It was his role as a dashing duke in the TV series 'The Tudors' which made him a household name.
Post 'The Tudors', he proceeded to feature in a number of movies. Some them were 'The Immortals', 'The Man From U.N.C.L.E' and the highest-grossing Superman movie of all time, 'The Man Of Steel.'
Early Life of Henry Cavill
Henry Cavill was born on 5th May 1983 to Colin Richard Cavill who hails from Chester, England, and Marianne Dalgliesh, who is Part-Irish, Part-English, and Part-Scottish.
His father worked as a stockbroker while his mother was a housewife. He is the second youngest among five brothers.
Cavill received his private education from 'St Michael's Preparatory School' before heading off to Buckinghamshire, England to attend a boarding school by the name of 'Stowe School'.
He started showing interest in acting from an early age and participated in school drama renditions of 'Grease' and 'A Midsummer Night's Dream' but acting was never his first choice of career.
As a young man Cavill harbored the desire of joining the military and serving his country. In his years at Stowe School, he participated in the Combined Cadet Force (CCF) training program.
He also showed an inclination toward sports, especially rugby, but gave up playing the sport due to an injury. As a teenager, he was bullied in school for being fat.
He started taking care of his physique once he landed a major role in a movie in 2001.
Now renowned for his well-built body and sexy physique, the actor has even done several shirtless scenes in some of his popular films.
Henry Cavill Career
Henry Cavill's acting career began when he was 17. He was discovered in a school play and cast for the role of Albert Mondego in the movie 'The Count of Monte Cristo' (2002).
Cavill went on to appear in the film 'Laguna' (2001) and the TV series 'The Inspector Lynley Mysteries' and 'Goodbye, Mr Chips' (2002), a TV film.
Good roles started coming his way when he was in his early 20s.
During this time, he starred in movies like 'I Capture the Castle' (2003), 'Hellraiser: Hellworld' (2005), 'Red Riding Hood' (2006), 'Tristan & Isolde' (2006) and a cameo in 'Stardust' (2007).
In 2007, Henry Cavill essayed the role of Charles Brandon, the Duke of Suffolk in the mega-hit TV series 'The Tudors'. The series went on to be nominated for a Golden Globe (2007) and won an Emmy Award (2008).
Biggest success of all
He portrayed not-so-glamorous roles in movies like 'Blood Creek' and 'Whatever Works' between 2006 and 2009.
It was finally announced in January 2011 that Henry Cavill had been signed on to play the role of 'Superman' in the upcoming Superman film 'Man of Steel' in 2013.
The movie was a massive success and became the highest-grossing Superman movie of all time.
Henry Cavill is British by birth, became the first non-American Superman and the first to be signed up for more than a single film post-Christopher Reeves.
He formed his own British production house the name of Promethean Productions with his brother Charlie in 2014.
He starred in 'The Man from U.N.C.L.E.' (2015), and the DC crossover with Batman and Wonder Woman, 'Batman v Superman: Dawn of Justice' (2016).
Henry Cavill has also been signed on to reprise the role of Superman in two 'Justice League' movies slated to appear on the big screen in the coming months.
He is also working on an undisclosed solo Superman movie.
Henry Cavill Personal Life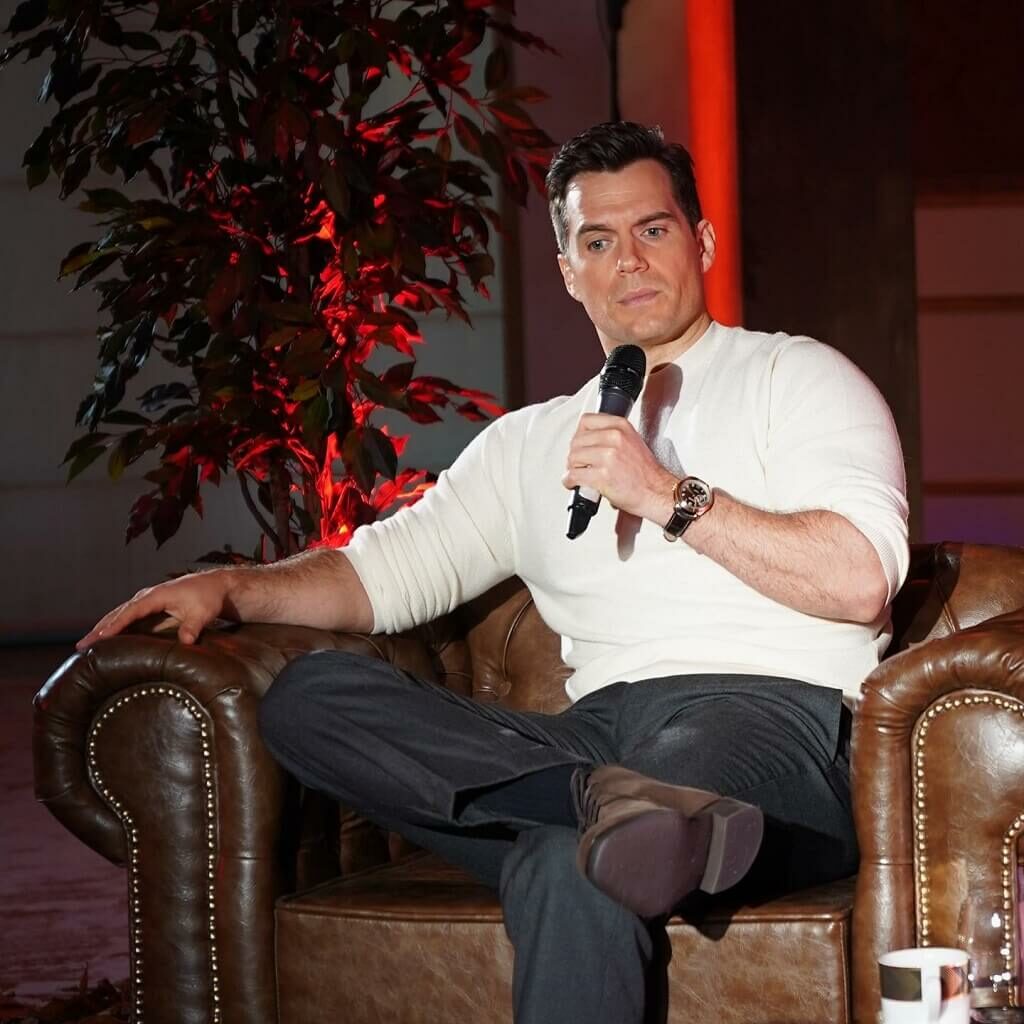 Although Cavill was once engaged to professional showjumper Ellen Whitaker, the couple called it off in 2012. In 2013, it was widely reported that Henry Cavill and Kaley Cuoco had started a relationship.
However, just 12 days after the media picked up on the news, the pair split. It isn't clear how long they had been dating prior to their discovery by the media.
That year, he also started dating MMA fighter Gina Carano. Following the end of that relationship, he started dating Marisa Gonzalo, who is ten years younger than him.
Henry Cavill generated considerable media buzz when he started dating Tara King, a college student who was 19 at the time. After meeting at a nightclub, the two dated for about a year before separating in 2016.
King was 13 years younger than Cavill. Although Cavill kept his personal life under wraps after these relationships, he allegedly started dating stuntwoman Lucy Cork in 2017.
The pair reportedly met on the set of Mission: Impossible 6. They reportedly broke up around February 2020.
Natalie Viscuso is his current girlfriend. Henry was first linked with Natalie Viscuso in 2021 after they were spotted together in London while holding hands.
He later confirmed their relationship through an Instagram post.
Also Read: Shahar Isaac Actor Biography
What is Henry Cavill's Net Worth?
Henry Cavill has an estimated net worth of $50 million in 2023. He performed numerous leading film roles, before shooting to international stardom for his work on the television show, The Tudors.
He's the Superman in Zach Snyder's franchise reboot.
In 2022 his approximate net worth was $45 million. His annual salary is approximately around $5 million.
Also Read: Veronica Bastos Actor Biography
Henry Cavill Height and Weight
Cavill is one of the tallest and most handsome actors. Henry Cavill's height is 6 feet and 1 inch or 1.85 m or 185 centimeters.
He has a smart and fit body, and the estimated Henry Cavill weight is around 90 kg which is equal to 200 lbs.
His hair color seems to be dark brown and his eye color is blue. Henry Cavill's Body Measurements are 49-34-16 Inches, including His Chest's 49 Inches, Waist 34 Inches, and Biceps Size 16 Inches.
Hope you enjoyed this article. We will be back soon with new and interesting personalities.
Do share with us your valuable feedback in the comments section below.
Next Read: Braxton Beckham Actor Biography