Have you seen or heard of Chuck Norris' films, such as An Eye for an Eye and Good Guys Wear Black? Well, he is the dream man for all the kids of the 1960s and 1970s.
He has grown old and is now responsible for his wonderful family. When he was young, he learned martial arts and served in the American Air Force.
Do you guys know the black belts won by Chuck Norris? He won the black belt in Tang Soo Do, Brazilian jiu-jitsu, and judo.
He combined his martial arts abilities with his acting abilities to become an action movie star.
Many Chuck Norris films were blockbuster hits. But then, one day, he announced that he was leaving the acting business.
Why did he do this?
The real reason revolves around his wife, Gena O'Kelley. Thus, we will read more details about gena age, care, illness, etc., so please read the full article.
Who is Chuck Norris Wife and How Old is She?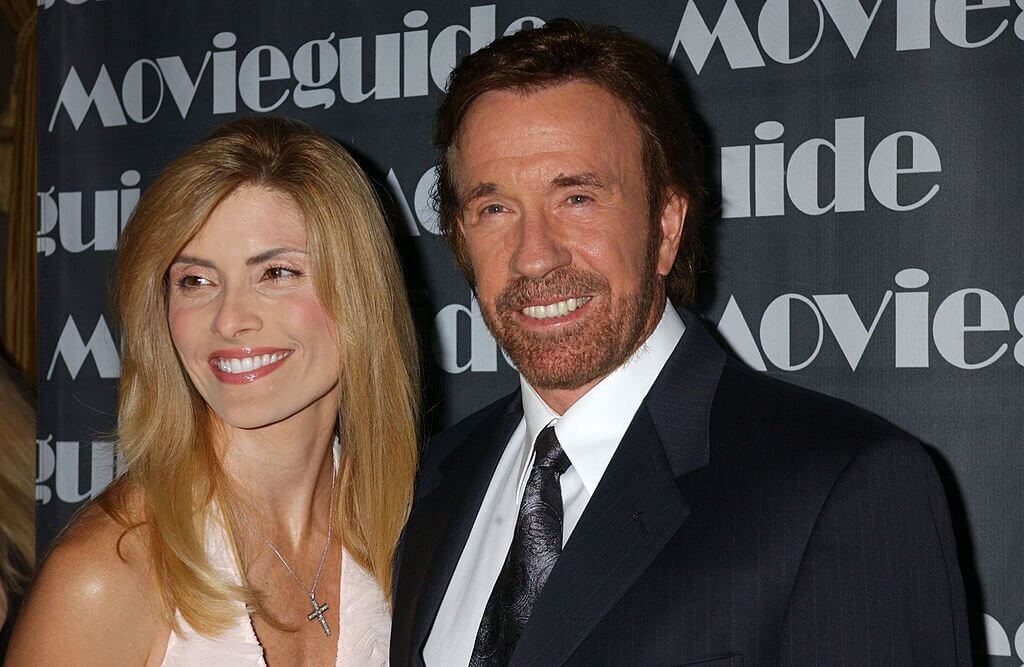 Gena O'Kelley, Chuck Norris' wife, is a well-known model who has appeared in television shows alongside her famous actor-husband.
Gena is a model who has appeared in many commercials, so people know her before she gets married to Chuck.
She has always been a cheerful wife who has stood behind Chuck. As a result, Gena was able to gain a large number of fans.
So let us see more details about Gena O'Kelley.
Age of Gena O'Kelley
Gena O'Kelley was born in Ryan, Oklahoma, on August 10, 1963. In 2023, Gena will be 60 years old.
Her nationality is American; she is white, and her zodiac sign is Leo.
Age of Dianne Kay Holechek
Dianne Kay Holechek was born in Los Angeles, California, on November 27, 1941. And you guys might be wondering, "Who is this, Dianne?"
And why are we bringing her up?
Because she is the first wife of Chuck Norris and has lived with him for 30 years. As a result, it is critical to go over her specifics. She lived with Chuck and supported him for the next 30 years.
So even she needs the recognition!
How Many Times Did Chuck Norris Get Married?
Chuck Norris married two people; his first marriage was to his childhood sweetheart, Dianne Kay Holechek.
When he married Dianne, Chuck was only 18 years old, and Dianne was 17. They met in high school, and love blossomed between them. The couple got married in 1958.
Their relationship lasted for 31 years, but Dianne chose to separate from him because Chuck had extramarital affairs.
And that problem caused a schism in their marriage, eventually leading to their divorce, which occurred in 1989.
Chuck Norris later fell in love with a stunning model named Gena O'Kelly, but she was 23 years his junior.
Yes, 23 years old age difference, she resembled his daughter. Anyway, love doesn't know the age bar.
Despite their differences, Chuck Norris married Gena O'Kelly on November 28, 1998.
But till now, they have been leading a beautiful life with their kids, but is Gene healthy enough to lead a happy life?
Readers must read the following section to find out the answers.
What Happened to Chuck Norris Wife?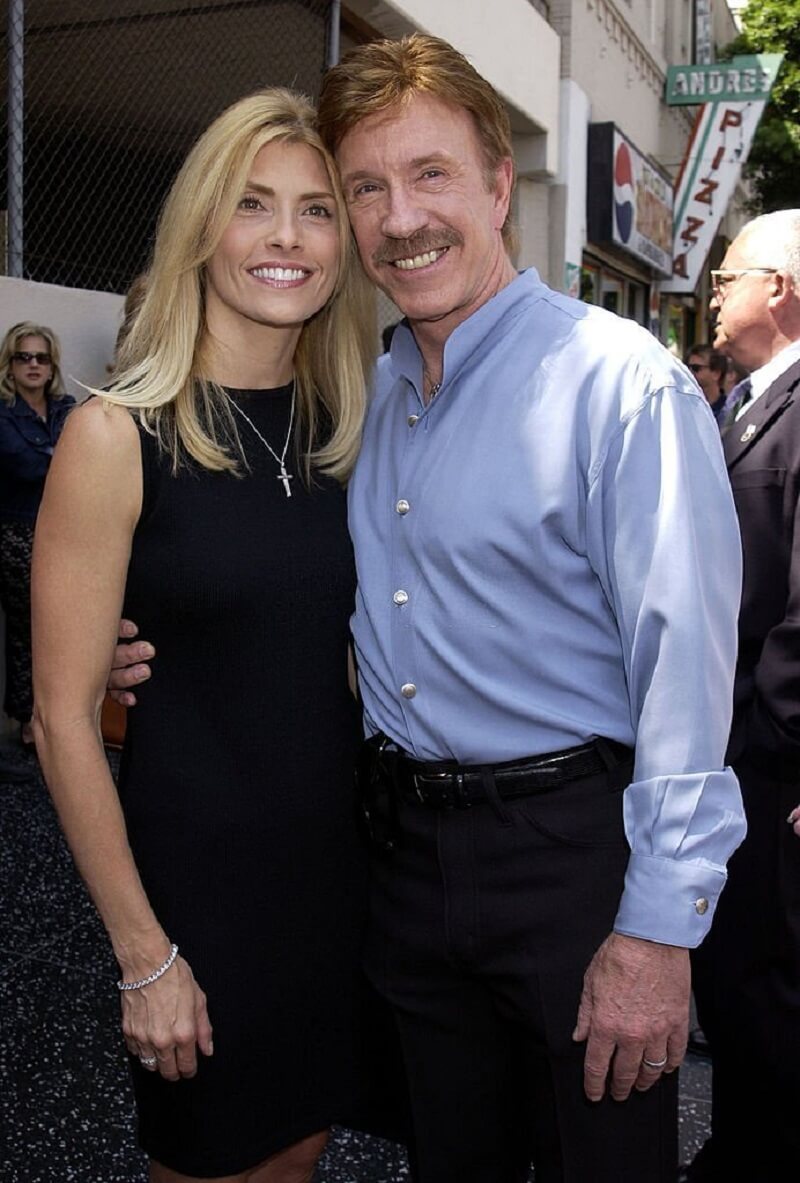 Gena O. Kelley was diagnosed with severe rheumatoid arthritis in 2013. So, it is essential to take MRI scans to diagnose the real problems.
And it is an essential practice that the person has to use some dye before MRI scanning because that dye will provide some clarity while scanning so that the problems can be seen visibly.
And Gena had that medicine, and the MRI scan was finished. But after the scanning process,
Gena felt a little burning sensation in her whole body, and her pain was exhilarating day by day.
So again, she went to a doctor and underwent multiple tests and scans, and they finally determined that the dye used for MRI scanning was poisoned with gadolinium substances.
And that substance caused all her pain. And here is the statement shared by Gena about her medical condition:
When I arrived, they would ask me what was wrong, and I would tell them that I didn't know, that I didn't feel well, and that I felt like I was burning as if I had acid inside my body.
Here's the saddest part: Gena couldn't recover fully and became bedridden after that.
And Chuck Norris also decided to retire from his acting career to take care of his wife, Gena.
I gave up my film career to focus on Gena. I think this issue is important.
From then on, Chuck Norris always stayed by her side to support her mentally.
Isn't this a lovely couple who demonstrated that love knows no bounds?
Who Are the Children of Chuck Norris and His Wife?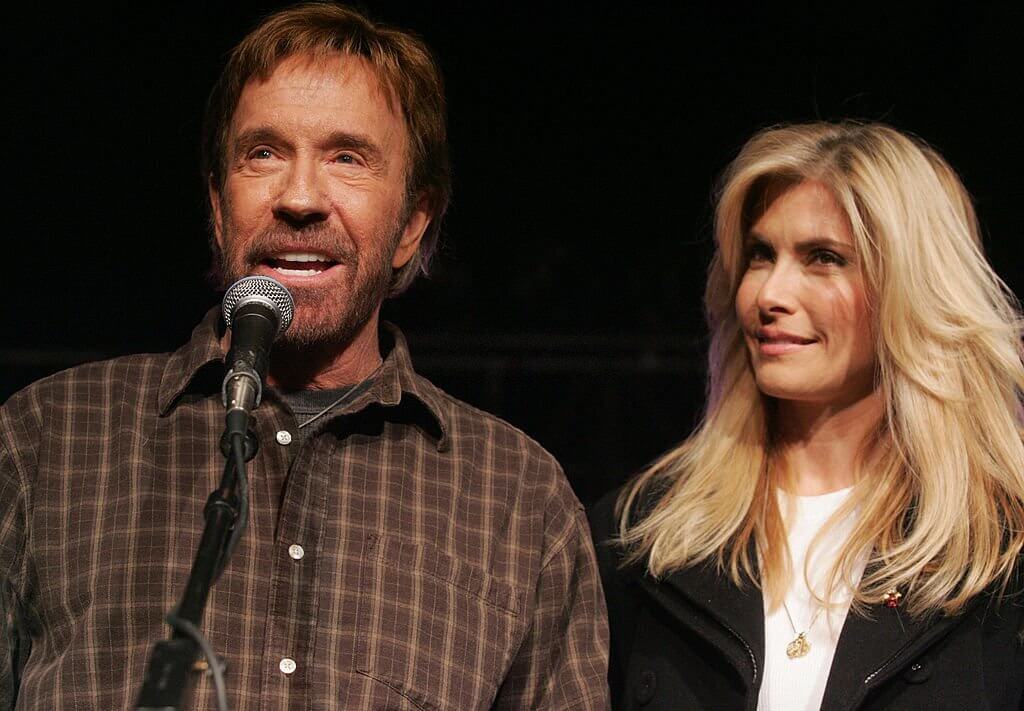 As we have shared earlier, Chuck Norris had kids from Dianne.
Both of them welcomed their first child, Mike, in 1962, and after a year, Chuck Norris welcomed his second child from extramarital affairs the next year.
That second child is a daughter named Dina, but Chuck didn't accept her during her childhood days as she was born from his extramarital affairs.
Then, in the next year, Chuck Norris and Dianne welcomed their second son, Eric (Chuck's third child).
Then Chuck Norris married Gena, and they have twins Danielle Kelly Norris and Dakota Alan Norris. On August 30, 2001, the twins were born.
During that time, Norris was 61 years old; yes, he became the father at 61 years old.
Also Read: How Old is Jacob Sartorius? His Height
Conclusion
We hope we have shared the complete details about Chuck Norris' wife and her age details.
Did you like this article? comment on it.
Next Read: How old is Steve Harvey Wife? Know Her Age