Emily Rose Compagno is an American attorney, TV host, and former National Football League cheerleader. She currently serves as a Co-Host of Outnumbered on Fox News Channel.
She frequently appears on the late-night show Gutfeld.
Compagno also hosts The FOX True Crime Podcast w/ Emily Compagno on Fox News Radio as of February 2023.
Let us read more to understand the life and career of Emily Compagno.
Is Emily Compagno Married?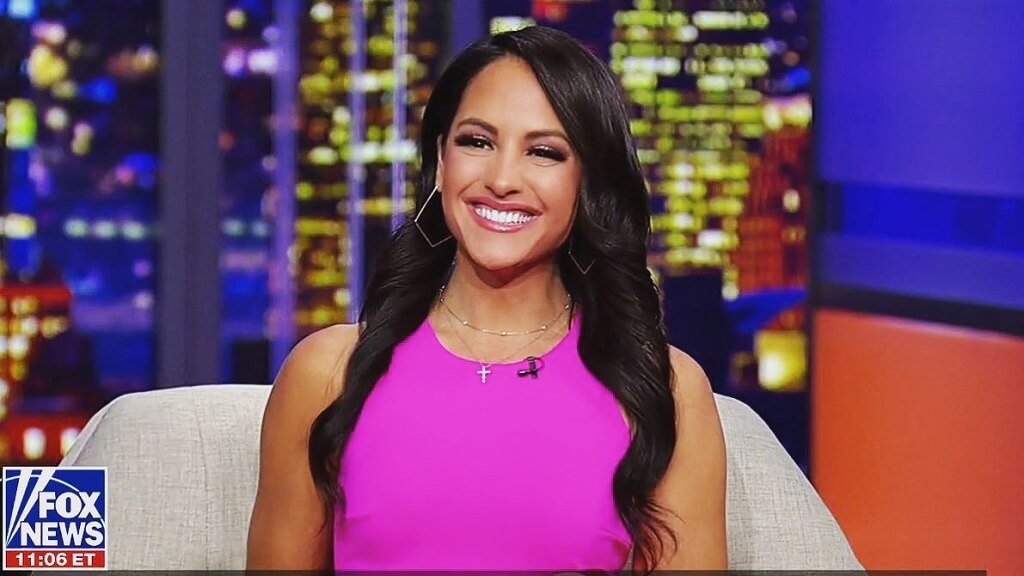 Emily Compagno's husband is Peter Riley, also from the northwest.
She and Peter both attended college at the University of Washington. Emily graduated with a B.A. in political science, and Peter also pursued a degree in political science, although he graduated in 2000.
Both Emily and Peter are the same age, and while they do not seem to have kids, their love story is admirable.
Peter supposedly is a major account manager for Netskope with a pretty high net worth, although there is no way to corroborate internet rumors of up to an $8 million net worth.
However, if he and Emily have an equal financial partnership, that number is not too absurd.
Emily and Peter got married on Sept. 13, 2017, and have seemingly had a very pleasant marriage since.
In fact, Emily wanted them to get married on her family's estate in Villa Cimbrone, Italy.
They even said their "I do's" at an outdoor Tea Room Pavilion. There were rumors of a divorce, but Emily hasn't spoken about it, and there hasn't been any confirmation.
Emily's Private Life is a best-kept Secret
In fact, Emily does her best to keep her private life out of the spotlight, so she does not post anything on her social media about Peter.
However, through some internet sleuthing, we know that although they only married in 2017, Emily and Peter first met when they were teenagers, and they reconnected on the streets of Seattle just 1 year before getting married! It was love at *second* sight.
Now, we can expect to see Emily continue her talk show savvy on the Fox News network from her evening appearances on Gutfeld! to her regular spot on Outnumbered, and now, even guest appearances on Fox & Friends.
We're sure that wherever Peter is and whatever he's doing, he's in full support of his wife's public persona.
Emily Compagno: Early life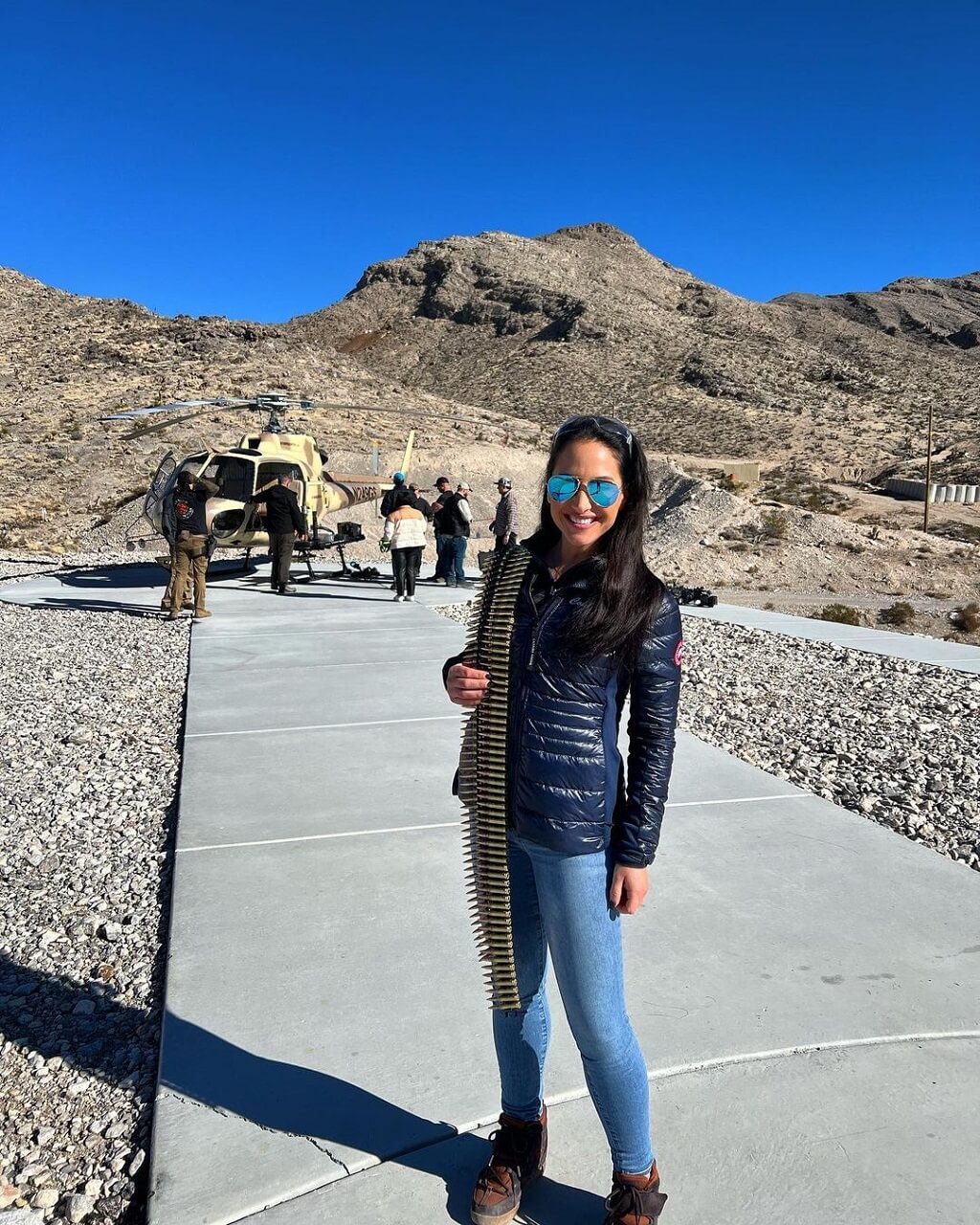 Emily began her political career after graduating from law and passing the California bar exam, after which she became a criminal defense attorney in San Francisco.
Meanwhile, she was still working as the captain of the Oakland Raiders cheerleading squad, so she is a woman of many talents.
Meet Emily Compagno's husband Peter Riley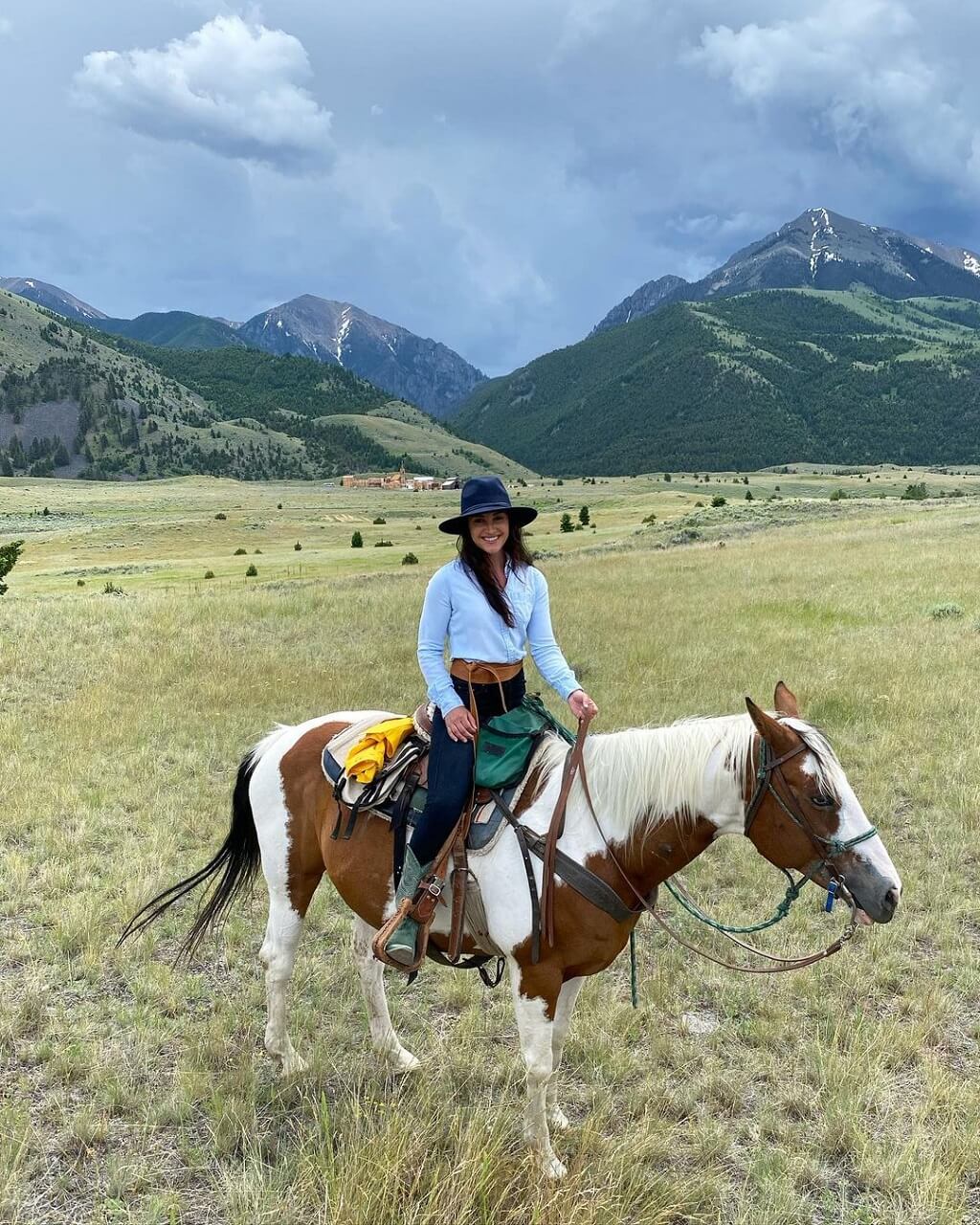 According to different online sources, Peter, or Pete Riley is a 43-year-old real estate agent.
Although TV host Emily Compagno opts to be in the public eye, husband Riley stays relatively low profile, explaining their low-key, private wedding ceremony.
Pete's lack of presence in the public eye does not mean a thing when it comes to his solid relationship with Emily, however.
In fact, wedding photographers Jos and Tree WoodSmith once shared: "Witnessing Emily and Pete's love taught us about an inner spirit and strength of character that has deepened our understanding of what marriage means.
"La vita e un sogno." (Life is a dream)."
Peter Riley is a property agent
Emily Compagno, a Fox Information host, married Peter Riley in 2017. Peter is among the high 2% of Berkshire Hathaway's actual property brokers within the nation.
He works for Berkshire Hathaway HomeServices NW Actual Property as an actual property agent. Since 2009, Peter has labored as an agent. He was born in Oregon in 1979, within the metropolis of Portland. The true property agent is a citizen of the US and is white.
Peter received his bachelor's diploma in knowledge evaluation, pc purposes, and geology from Portland State College. After he stop his job as a knowledge analyst in 2009, he tried to get a license to promote actual property.
After turning into an actual property agent in 2009, Peter joined Prudential NW Properties, an actual property dealer firm. In 2011, he was among the many high 5% of actual property brokers within the Clark County space.
Emily and Peter received married in a small ceremony in the midst of the 2010s. Since then, they've been collective.
Also Read: Is Nischelle Turner Still Married? His Marital Status
Do Emily and Peter have children?
Emily Compagno and her husband Peter Riley do not have children, but the TV host does have a 'fur baby'.
According to her Instagram highlight reel, Compagno owns a pet dog, Duchess. She regularly documents adventures and walks with Duchess, including trips to her family winery.
Also Read: Is Richard Branson Married? His Relationships
Emily Compagno's Net Worth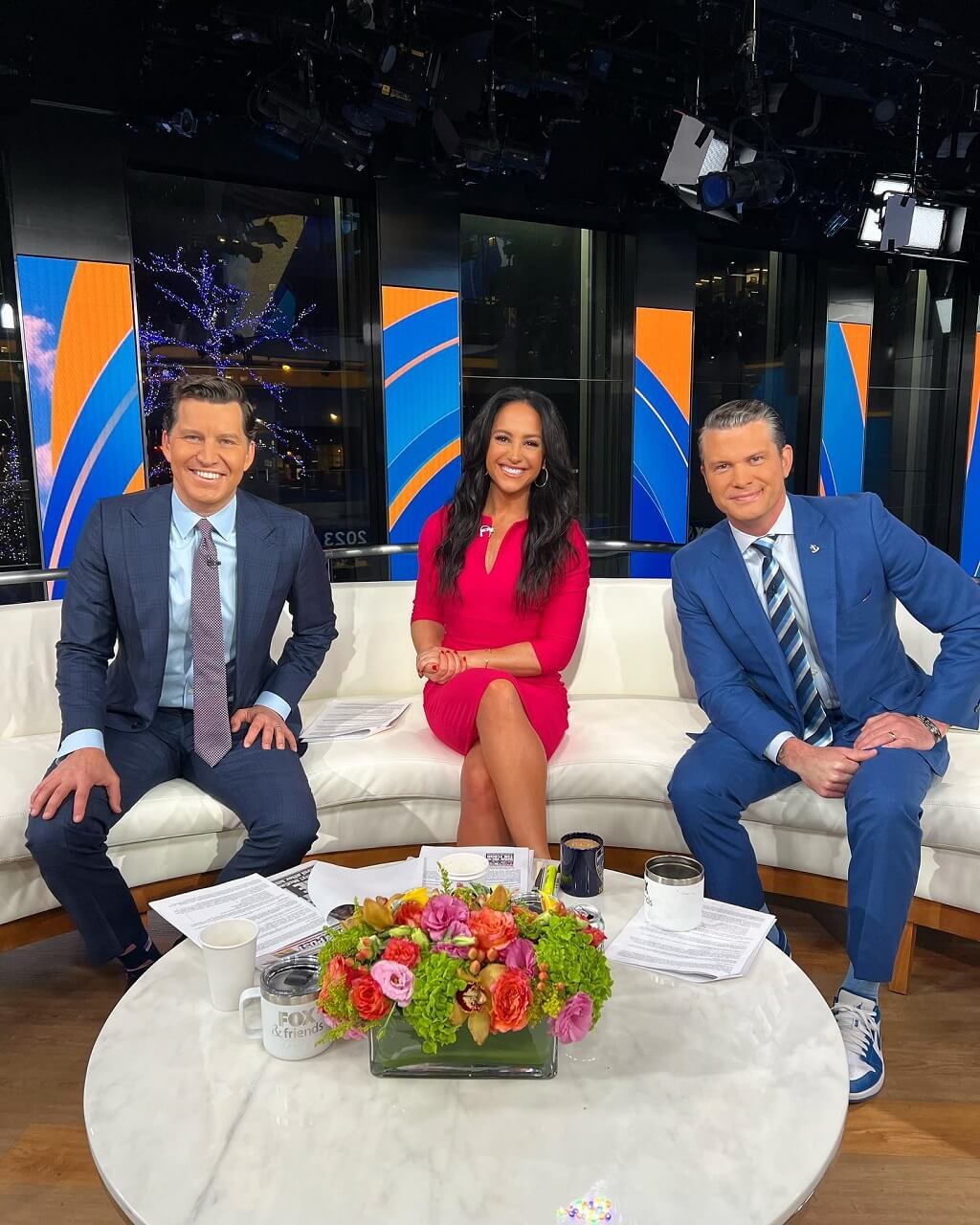 Sources say that Emily Compagno has a net worth of $5 million. As a contributor and co-host on Fox Information, Emily made greater than $1 million a year in 2022.
Compagno has a set wage, and on top of that, she's earned a USD300,000 bonus. After she completed the California bar examination, she labored as a prison protection lawyer in San Francisco.
She was additionally captain of the Raiderettes, the cheerleaders for the Oakland Raiders. Emily was one in all 5 NFL cheerleaders that the USO dispatched to Iraq and Kuwait to go to American troops.
She was chosen by the NFL to be an envoy, and she to Beijing and Shanghai to speak in regards to the NFL model. Peter, Emily's husband, has a net worth of $8 million and makes $150,000 a year from property deals.
He was additionally named one of the 10 successful brokers within the Southwest Washington space.
I hope you enjoyed this article. Please share with us your valuable feedback in the comments section below.
We will soon be back with a new and exciting personality in the next story.
Next Read: Is Sanaa Lathan Married or Have Children?