Issa Rae is dropping her stunning performance in film after film. She has kept her love for acting and writing in balance and has given both of her loves a bright life.
Issa Rae seems to have studied an air of keeping her audience engaged with every minor shift in her tone and body language. Her level of executing the acting so keenly is not usual in actors.
There's no doubt Issa is a fantastic actor but also a great writer. For her work on the YouTube web comedy "Awkward Black Girl", Issa first came to public recognition.
This article will consist of every aspect of the life of Issa Rae including her career, personal life, and much more.
Who is Issa Rae?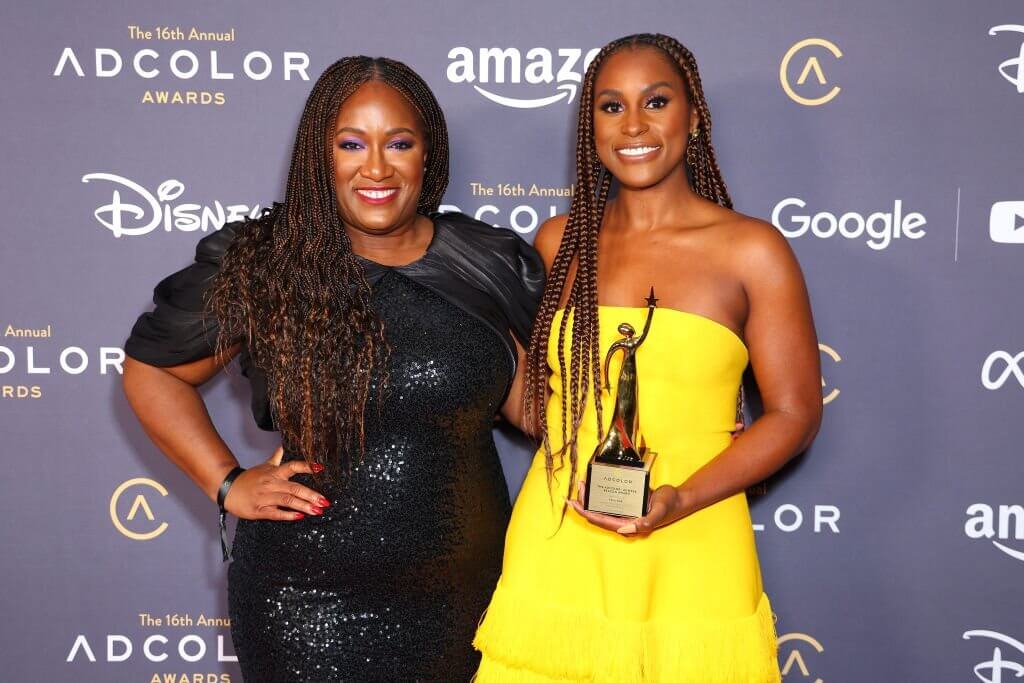 Jo-Issa Rae Diop a.k.a. Issa Rae is an American actress, comedian, producer, and writer.
She is well known for the online series she produced in 2011 called "The Misadventures of Awkward Black Girl."
The Misadventures of Awkward Black Girl, her memoir from 2015, quickly rose to New York Times bestseller status.
Rae appeared on the Time 100 list of the world's most important people in both 2018 and 2022.
Early Life of Issa Rae
Issa Rae was born on 12th January 1985 and is 37 years of age as of 2022. She was born in Los Angeles, California, United States, and holds American nationality.
Issa spent a portion of her formative years in Dakar, Senegal, West Africa, along with her four siblings.
Her family eventually relocated to Inglewood, California, where her father, Dr. Abdoulaye Diop, continued to work as a doctor.
Delena Diop, her mother, worked as a teacher. Issa spent a significant amount of her formative years in Potomac, Maryland.
Realizing Her True Expression
She found it challenging to grow up in Potomac. Since the majority of her neighbors were involved in activities that Black people were not.
After that, her family moved to the affluent and elegant American-African community of View Park-Windsor Hills.
She was dismissed by her schoolmates there as well for acting more like a regular white girl than a black female.
Following that, she went back to California to enroll at King/Drew Magnet High School of Medicine and Science.
She began rapping during her time at the school as a result of her passion for music. She was able to make several pals because of her rapping skills.
Education And Sense of Belongingness
Issa later earned a degree in American-African studies from Stanford University. While attending college, she participated in a few theatre productions as an actor, director, and writer.
She produced some music videos as well. After that, she registered for classes at the New York Film Academy.
At Stanford University, she created the "Dorm Diaries" online series. The foundation of this online series was the experience she had as a child.
She had mastered the technique of narrating a narrative in a caustic and hilarious style.
Regardless of the seriousness of the matter, comedy was her favorite genre. This was the start of her career as a writer and filmmaker.
Issa Rae Career
The concept for "The Misadventures of Awkward Black Girl," a comedy web series, was conceived by Issa in 2011.
Issa played a variety of responsibilities for the comedy series, including writer, director, producer, and performer.
She portrayed J, a contact center employee who struggles to blend in with her coworkers, in the major part.
Issa built J's personality on her own childhood experiences since J deals with prejudice and hostility from her coworkers.
J tells her experiences in the series' narrative format. She describes how she despises Nina, a coworker, for constantly humiliating her in public.
Stepping The Ladder of Success
J uses her rhyming abilities to gain some pals in her office, just like Issa did in high school. At the 2012 Shorty Awards, the show was named Best Web Show.
Issa continued to produce other online shows based on material that is typically frowned upon in conventional commercial media.
She created several web shows, including "Ratchet Piece Theater," "Roomieloverfriends," and "The "F" Word."
In 2012 and 2014, Issa was on the list of "Forbes 30 Under 30." Forbes magazine compiles a list of the 30 most influential celebrities across a range of industries each year.
She was also included in "Glamour Magazine's 35 Under 35" list.
Issa contributed as a co-executive producer and co-producer to eleven episodes of the love drama "The First" in the years 2014 and 2015.
She was on the front cover of the African-American-focused publication "Essence" in 2015.
Along with other notable individuals including Shonda Rhimes, Ava DuVernay, Debbie Allen, and Mara Brock Akil, she shared the page.
Issa Rae's Personal Life
In July 2021, Rae wed Senegalese businessman Louis Diame, her longtime partner, in a secret ceremony in France.
On the April 2019 cover of Essence magazine, Rae debuted her engagement ring.
As An Activist
Rae has raised awareness of police brutality and violence against African-Americans using her platform.
After Alton Sterling was fatally shot by police in 2016, she raised $700,000 for the Sterling Family Trust to help cover the cost of the Sterling children's college education.
Rae is a supporter of the women's and civil rights movements. Social justice and equality are topics in her writing.
She collaborates closely with groups including Black Lives Matter, the ACLU, and BLD PWR.
Her television program Insecure, which features Black-owned companies, has altered how the public views the South Los Angeles neighborhood.
Also Read: Lilah Pate Actress Biography
Issa Rae's Net Worth
Issa Rae estimated net worth is $8 million approximately as of 2022. She has majorly earned from her career as an actor, scriptwriter, and producer.
Her works have been appreciable by the audience. Issa is now living a luxurious life with her husband.
Also Read: Lily McDowell Actress Biography
Physical Appearance
The actress has a warm welcoming personality with a beautiful appearance. Her physical body type is slim and has a brown skin tone.
Issa is quite tall with a height of 5 feet 9 inches or 1.75 and and weighs around 59 kg or 130 lbs. She has brown eyes and dark brown hair with a waist of 28 inches.
That was all. Please feel free to share your thoughts in the below comment box with us.
Next Read: Tori Anderson Actress Biography