Having been born to a political father Ivanka Trump was rather convinced that she would soon come out to be a political personality.
She is the daughter of the former 45th President of the United States, Donald Trump. She served as the senior adviser in Donald Trump's administration.
However, she wasn't attracted by the political environment and never really saw herself working in that field. Ivanka was more attracted to modeling.
Here, we will be diving deep into the life story of Ivanka Trump including her early life, career, and much more. So stay tuned till the very end with us.
Who is Ivanka Trump?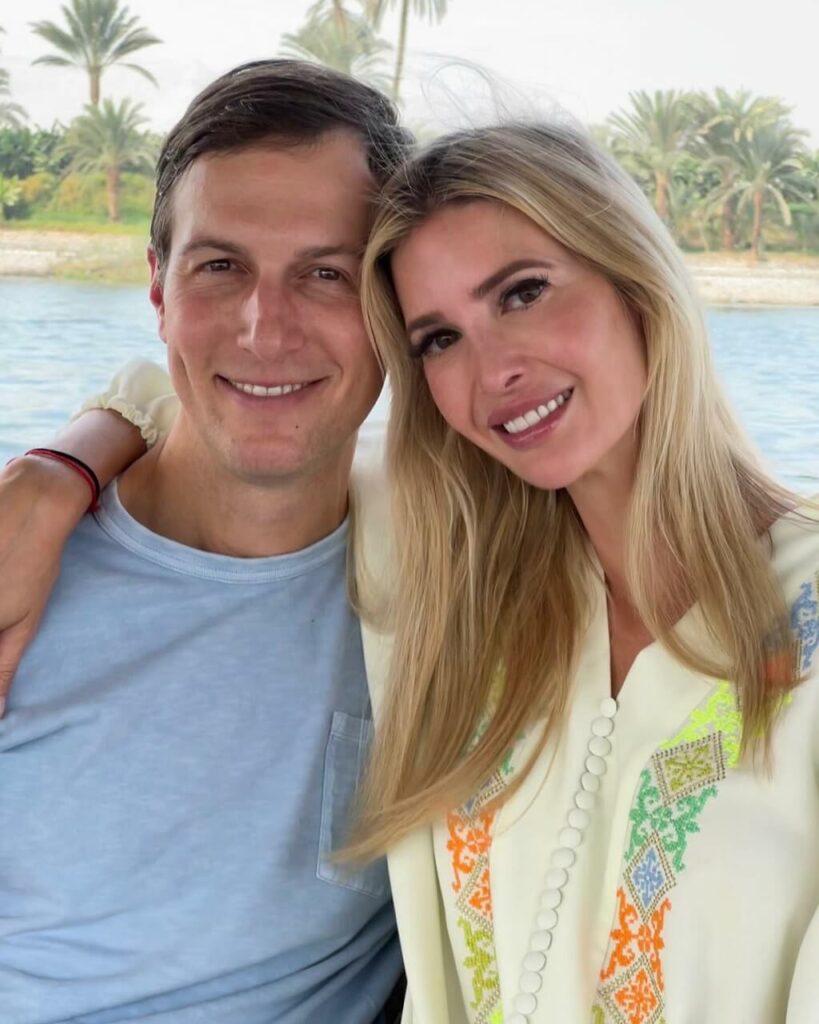 Ivanka Trump is an American businesswoman, entrepreneur, and better known for being the eldest daughter of the former United States President.
She worked for her family's international real estate firm, the Trump Organization, as an executive vice president. When her father Donald Trump was president of the United States, she acted as one of his advisors (2017–21).
She was given access to classified information while not being subject to the same restrictions as a federal employee, which raised ethical questions.
As a result, Trump voluntarily agreed to submit the "financial disclosure forms required of federal employees and be bound by the same ethics rules."
Early Life of Ivanka Trump
Ivanka Trump was born on 30th October 1981 and is 41 years of age as of 2022. She was born in Manhattan, New York City, United States.
Ivanka is the first daughter and second child of Donald Trump and Czech-American model Ivana.
Her father is of Scottish and German descent. She has gone by the Slavic diminutive of her first name, Ivana, known as "Ivanka," for most of her life.
When she was 10 years old, her parents split. She has two brothers, Donald Jr. and Eric, as well as Tiffany, her half-sister, and Barron, her half-brother.
Before switching to Choate Rosemary Hall in Wallingford, Connecticut, at age 15, she attended Christ Church and the Chapin School in Manhattan.
According to her late mother, Ivana Trump, when she was a teenager attending boarding school.
She started modeling "on weekends and vacations and not during the school year."
She appeared on the cover of Seventeen in May 1997, which featured a story about "celebrity moms & daughters."
Trump attended Georgetown University for two years after graduating from Choate in 2000.
Before transferring to the Wharton School of the University of Pennsylvania, where she earned a bachelor's degree in economics in 2004.
She became the first Jewish member of an American first family after her father was inaugurated into the White House in 2009.
Ivanka Trump Career
Trump spent a brief period working at Forest City Enterprises after graduating from her father's alma college, Wharton.
In 2005, she became an executive vice president of development and acquisitions for the Trump Organization.
She established her jewelry, shoe, and clothing lines shortly after taking a leadership position at the Trump Organization.
She also made appearances in ads for both the Trump Organization and her items.
Trump was also featured in publications for women and those with particular interests, and she appeared on the covers of publications such as Harper's Bazaar, Forbes Life, and Vogue.
Ivanka Trump Fine Jewelry, a collection of diamond and gold jewelry sold at her first flagship retail store in Manhattan.
It was created in 2007 as a result of a partnership between Trump and Dynamic Diamond Corp, the business of diamond dealer Moshe Lax.
Her business eventually reached annual revenues of nearly $500 million.
Television & Modelling
Trump co-hosted the Miss Teen USA Pageant in 1997 when she was 15 years old. From 1996 until 2005, her father, Donald Trump, controlled a portion of the competition.
On the third season of Project Runway in 2006, Trump served as a guest judge alongside Heidi Klum, Nina Garcia, and Vera Wang.
According to her late mother, Ivana Trump, while Trump was a teenager attending boarding school, she started modeling "on weekends and vacations and not during the school year."
She appeared in advertisements for Thierry Mugler, Tommy Hilfiger, Elle, Teen Vogue, Harper's Bazaar, and Vogue, among others.
Trump worked on the runway for fashion as well. She appeared on the cover of Seventeen in May 1997.
Books & Publications
The Trump Card: Playing to Win in Work and Life, Trump's debut self-help book, was released in October 2009; according to ghostwriter Daniel Paisner, he co-wrote it.
Women Who Work: Rewriting the Rules for Success, her second self-help book, was published in May 2017. She hired a writer, a researcher, and a fact-checker for the project.
Ivanka Trump's Personal Life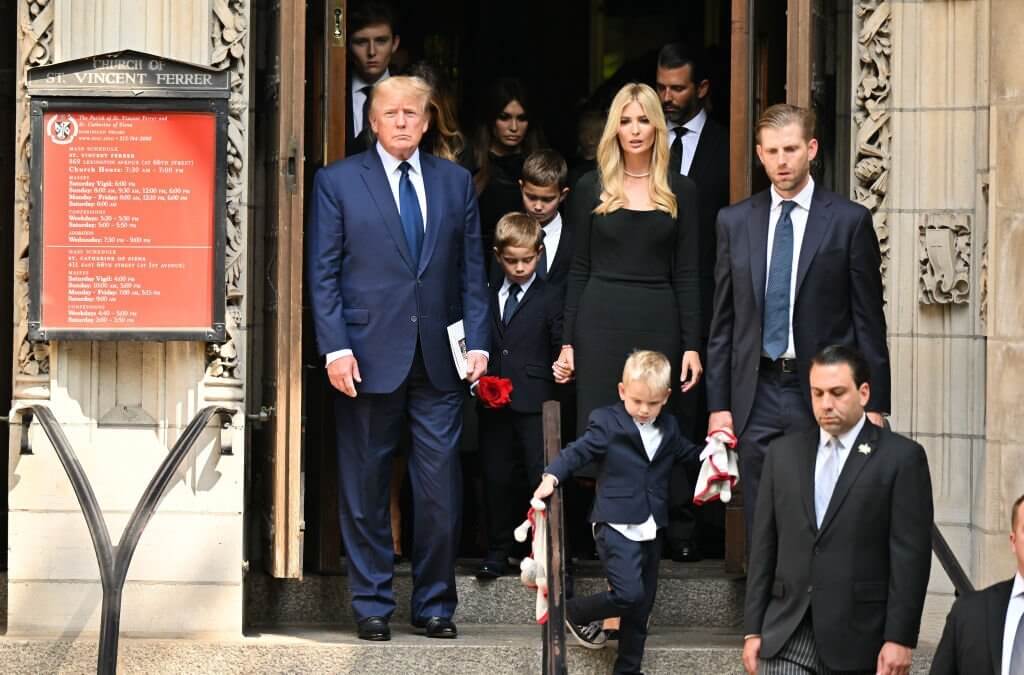 She met Jared Kushner, a real estate entrepreneur, through their shared connections, and they began dating in 2005.
Due to Kushner's parents' misgivings, the pair split up in 2008 but they later reconciled and wed in a Jewish ceremony on October 25, 2009.
Arabella Rose, a daughter, was born in July 2011, and Joseph Frederick and Theodore James, sons, were born in October 2013 and March 2016, respectively.
Also Read: Caitlyn Jenner Biography
Ivanka Trump's Net Worth
Ivanka Trump estimated net worth is $300 million approximately as of 2022. She has made a huge reputation from her work as an advisor in the White House.
Trump currently lives with her husband, Jared Kushner, and her three children in a beautiful mansion.
Also Read: Who is Jeff Tiedrich?
Physical Appearance
Having a prior experience in the glamour world, Ivanka has a charming personality with a bit of flair.
She has a pleasant appearance with a slim body type and long neck. Her oval-shaped face with fuller elevates her appearance even more.
She is quite tall at 5 feet 10 inches or 177 cm and weighs around 59 kg or 130 lbs.
That was all. Please feel free to share your thoughts in the below comment section.
Next Read: Andrew Tate Biography and MMA Career