A famous and renowned musical artist, jake Kiszka is here with his life story. He has stunned million of people throughout his successful career.
Now, he is an inspiration for a lot of emerging musical artists. Let's take a dig at his nice biography.
Who is Jake Kiszka?
Jake Kiszka is a famous musical artist. He is the founder and one of the members of the musical band "Greta Van Fleet." Jake is very much passionate about music since his early days.
American artist, Jake who loves to play guitar, is highly inspired by seventies music.
Along with the bandmates, Jake made their debut with "Highway Tune," which made a significant impression entering the top 10 on Billboard's Mainstream Rock chart.
Jake Kiszka and his band are soaring to new heights of success following the release of their new album.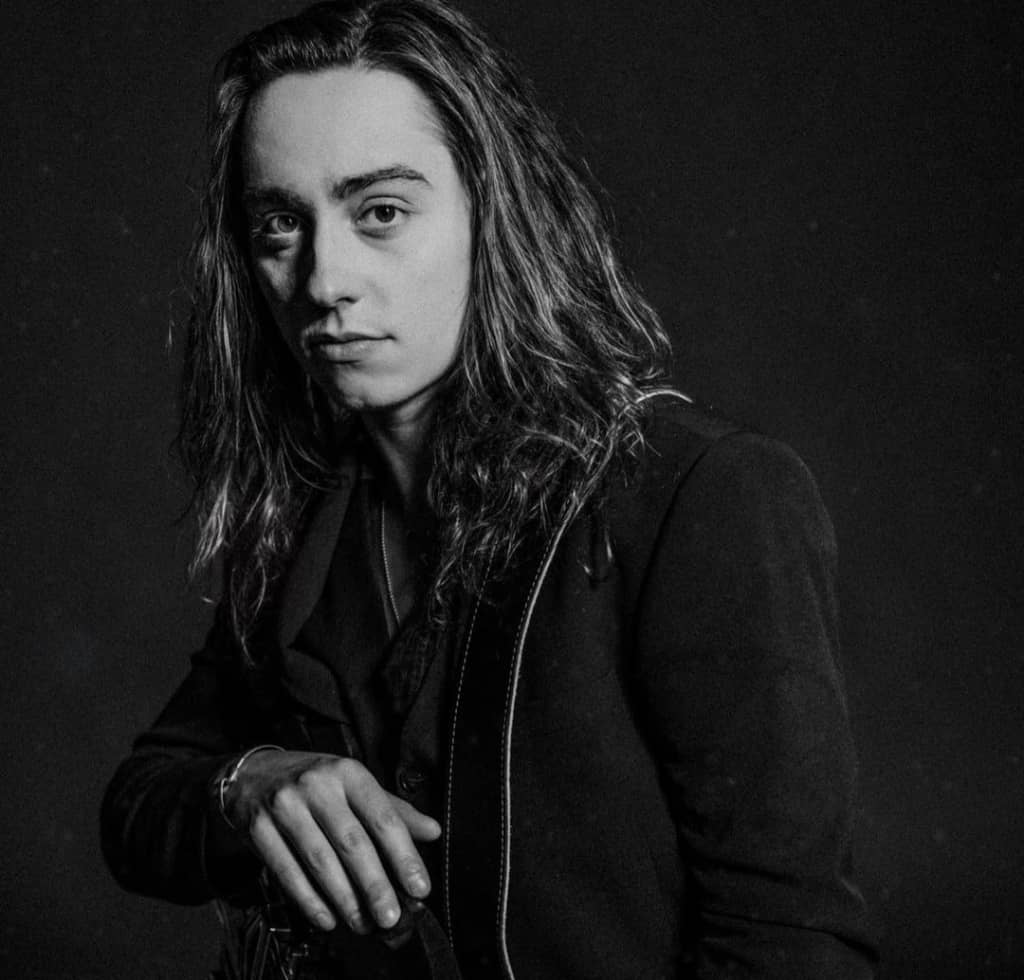 Early Life of Jake Kiszka
Jake Kiszka was born on April 23, 1996, in Frankenmuth, Michigan. People also know him as Jacob Kiszka. Jake belongs to a music-lover family.
His father was a chemist from Michigan who was fond of rock music of the seventies and had a collection of musical instruments.
He used to play harmonica a lot. His mother Karen Kiszka, who worked as a science teacher was also fond of music.
Born in a music-loving family, Jake started playing with his dad's musical instruments and started playing guitar at the age of three.
He continued getting better at playing guitar and formed Greta Van Fleet band when he was just 16 years old.
His twin brother Joshua Kiszka (Josh) has a vocal that sounds like Led Zeppelin's vocalist Robert Plant. His younger brother Samuel Kiszka (Sam) plays bass and is also the keyboardist of GFV.
Jake Kiszka Career
Jake Kiszka formed this band with his twin brother Joshua Kiszka and his younger brother Samuel Kiszka in 2012 and a drummer Kylie Hauck joined them a year later.
Joshua Kiszka is the lead vocalist of GFV whereas Samuel Kiszka is the bass player. Kylie Hauck left the band in 2013 and is now replaced by Daniel Wagner.
The initial guitar riff for "Highway Tune" which was cited by guitarist Jake Kiszka as being written as early back as 2010, was re-released as a single in March 2017.
On February 28, 2014, a live EP was recorded in one take and released on June 7, 2014.
Black Smoke Rising and From the Fires (2016–2017)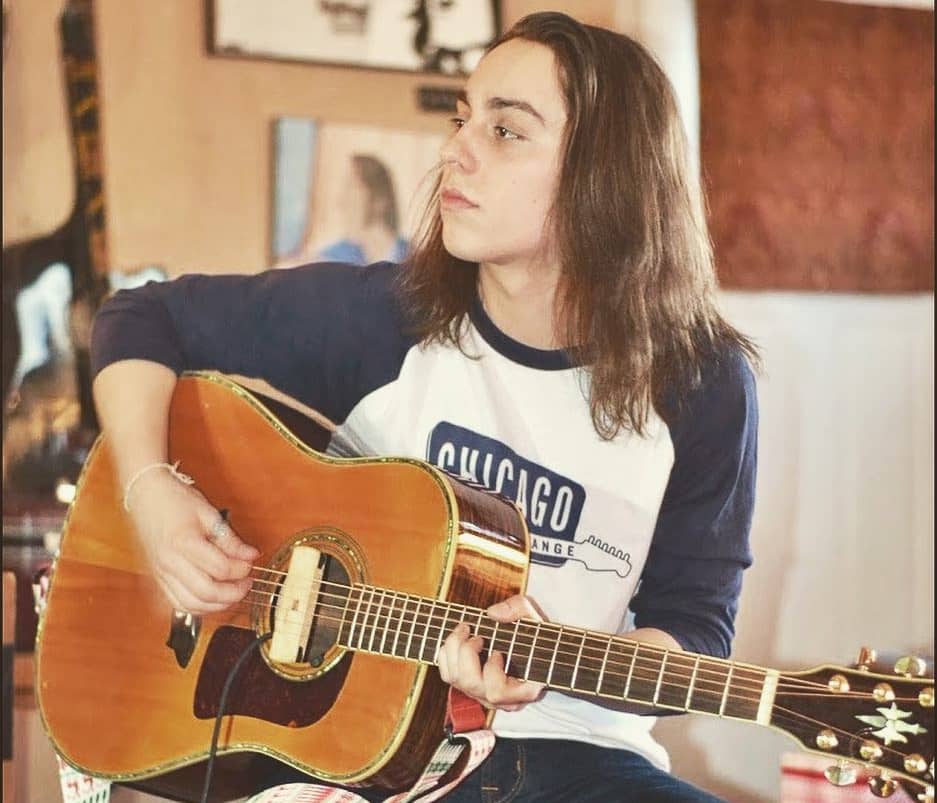 On January 17, 2016, the song "Highway Tune" was featured as a live performance by the Jake band on the Showtime show Shameless.
On March 31, 2017, the final recorded version of "Highway Tune" was released on iTunes as the band's first official single.
On April 2, 2017, iTunes started streaming the song "Highway Tune". On April 18, 2017, the music video for the song "Highway Tune" was released exclusively on Loudwire.
The band's debut EP titled Black Smoke Rising was released on April 21, 2017. On April 21, 2017, Apple Music named Greta Van Fleet the new artist of the week.
The band toured with The Struts during May 2017.
In October 2017, the Jake's band won Best New Artist at the Loudwire Music Awards. The band released an eight-song double EP titled From the Fires on November 10, 2017.
In addition to the four tracks from Black Smoke Rising, From the Fires features the new recordings "Edge of Darkness" and "Talk on the Street", as well as covers of Sam Cooke's "A Change Is Gonna Come" and Fairport Convention's "Meet on the Ledge".
The four new tracks were recorded in September 2017 at Rustbelt Studios in Royal Oak, Michigan, and produced by Al Sutton and Marlon Young, the same duo that produced Black Smoke Rising.
The band also released "Safari Song" as a single in October 2017.
Anthem of the Peaceful Army (2018–2019)
Jake Kiszka's band performed at Elton John's Academy Award Party on March 4, 2018, at the host's personal request.
John joined Greta Van Fleet onstage for his "Saturday Night's Alright for Fighting" and their "You're the One".
After the set, Elton John recommended the band get more dramatic and flamboyant with their performance and wardrobe.
On July 26, the band made their TV debut on The Tonight Show Starring Jimmy Fallon performing "When The Curtain Falls", the first single off of their upcoming debut album.
Their debut album, Anthem of the Peaceful Army, was released on October 19, 2018. According to Josh Kiszka, the name of the album "Anthem of the Peaceful Army" was taken from the title of a poem.
It was the top-selling album in its debut week in the US, selling 80,000 copies. Factoring in album-equivalent units, it debuted at number three on the Billboard 200.
The Battle at Garden's Gate (2020–present)
On October 9, 2020, Jake Kiszka's band released a new single, "My Way, Soon", accompanied by a music video that was shot, edited, and directed by the band.
The song was expected to appear on their upcoming second album, which, according to Wagner, drew on the band's touring over the previous two years, and how it opened their eyes:
"We realized that while growing up, we had been shielded by a lot of things, we were unaware of a lot of things"
On December 4, 2020, the band announced their second studio album would be titled The Battle at Garden's Gate.
A single titled "Age of Machine" was also released alongside the announcement. The album was released on April 16, 2021.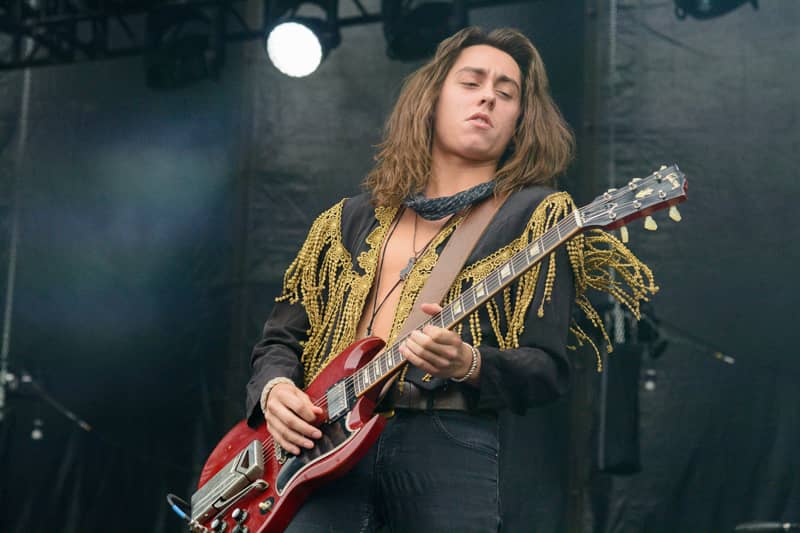 Awards and Achievements
Awards Won

Grammy Award for Best Rock Album 2019,
New Artist of the week by Apply music,
Fryderyk for Best Foreign Album in 2019,
iHeartRadio Music Awards for Rock Song of the Year' in 2019,
Loudwire Music Awards for Best New Artist' in 2017

Nomination
On four categories for the Grammy Award
Best Award
Grammy Award for Best Rock Album 2019
Jake Kiszka Personal Life
Jake Kiszka is in a relationship. Recently, his fans and followers are wondering if the guitarist of Greta Van Fleet is committed to a romantic relationship or not.
Well to clear the fog regarding Jake Kiszka's dating status, the talented lead guitarist is dating his girlfriend named Hannah Schooley.
There is no information available on when the couple started dating and first met each other. But as far as we know Jake's girlfriend is a gorgeous-looking woman.
In fact, Hannah hasn't disclosed any details like her birthdate, age, parents, and many more. But she is in her mid-20s. We hope amazing love story for this couple.
Jake Kiszka Net Worth
Jake Kiszka has a net worth of $1 million USD. He has made such a huge amount of wealth from his primary career as a professional Guitarist.
Undoubtedly, he will successfully continue his career and having said that, his wealth will also continue to climb up.
However, the specifics about her assets and liabilities are still under review making it difficult to establish actual net worth.
Regarding the accomplishments, Jake Kiszka has yet to win or be nominated for any major awards. He is, however, still young and has the potential to win awards in the near future.
All of his accomplishments have helped him to reach star status.
Also Read: The biography & life story of singer Lanie Gardner
Social Media Presence
As a Guitarist, Jake is used to being the one in front of the audience, however, it appears that he's also found comfort in being on the other side.
In his free time, Jake enjoys taking pictures and he is a natural at knowing when to snap a lovely photo.
He has a huge fan following on Social media platforms and on several occasions, he's shared the photos he's taken on Instagram with his fans.
He has more than 252 thousand followers on his Instagram handle.
Also Read: Singer Maluma Biography
Physical Appearance
Jake Kiszka the famous celebrity, has stunned everyone with her beauty and so attractive appearance. She currently stands around 5 feet 6 inches taller which is closely equal to 167 centimeters or 1.67 meters.
Further, the famous celebrity is around 65 kg in weight, which is equal to 143 lbs in pounds. She has nice eyes and beautiful hair that attack others' attention towards her.
Hopefully, her beauty will increase with time.
Physical Appearance
Height
Feet & Inches: 5'6"
Centimeter: 167 cm
Meter: 1.67 m
Weight
Kilograms: 65 kg
Pounds: 143 lbs
The Bottom Line
Jake Kiszka, being the band's guitarist loves to hammer out crunchy riffs to set retro ambient music. His band Greta Van Fleet is inspired and influenced by Zeppelin and these Michigan's kids are reclaiming the music of the Seventies.
Jake also gives a backing vocal on the band. He and the band made a debut in the music industry with "Highway Tune," which entered the top 10 on Billboard's Mainstream Rock chart.
Jake has played with Ozzy Osbourne at the Louder than Life festival.
Next Read: Who is Musician William Tell?