Javon Walton (born on July 22, 2006) in Atlanta, Georgia, is a prominent American actor renowned for his role in the HBO series Euphoria.
Furthermore, Javon is a gifted athlete, and his entire family is gifted. Javon considers himself fortunate to have been born into a talented, skilled, and encouraging family.
Let's read this article to know everything about him and his future scope.
Who is Javon Walton?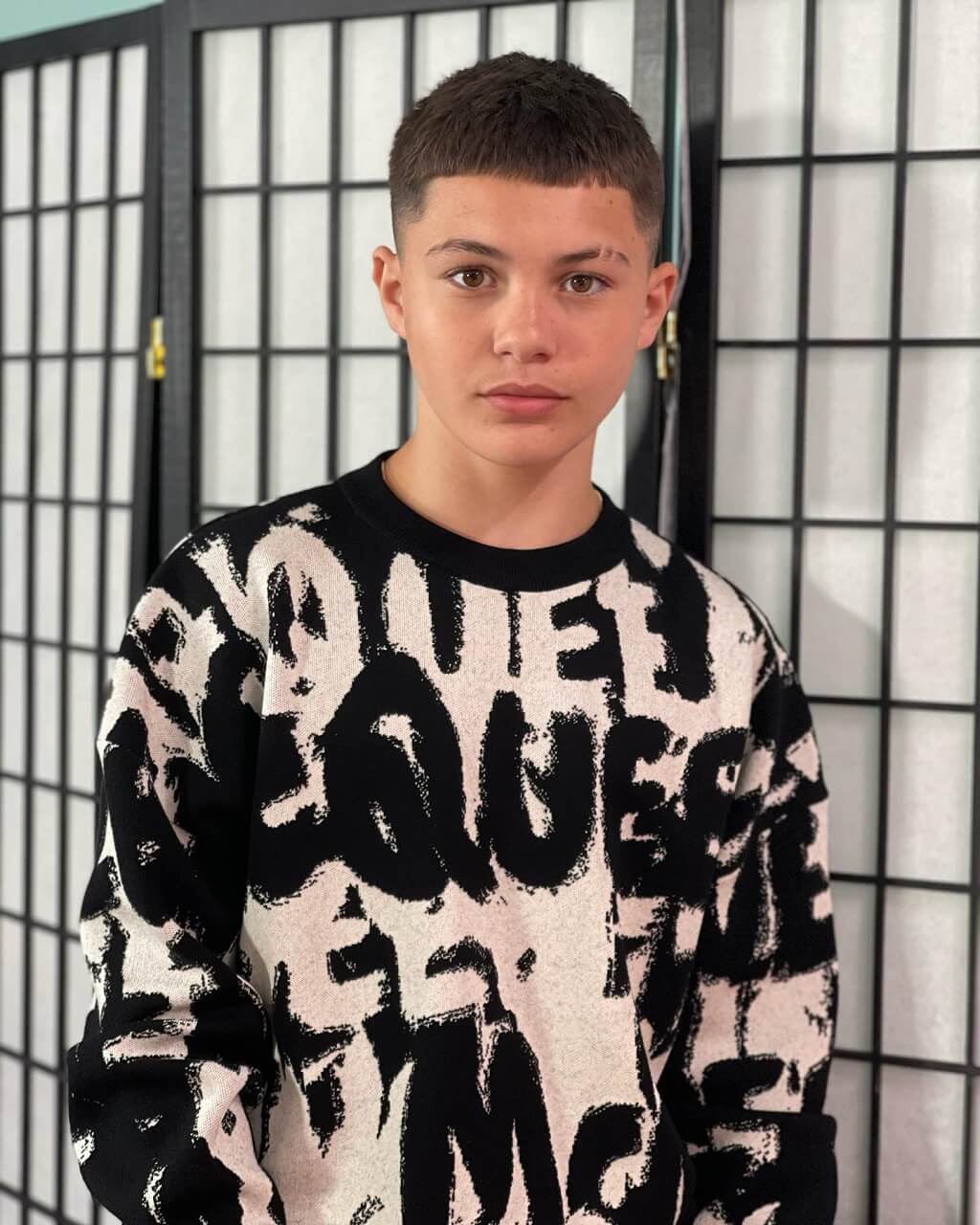 Javon Walton is an American actor best known for his role in the HBO series Euphoria. In addition to that, Javon is a great boxer and a gymnast.
Yes, at the age of 8, Walton qualified for the junior boxing Olympics. At 11, he became the only kid in Georgia to hold state championship titles in boxing and gymnastics.
And in 2024, he is going to participate in the Paris Olympics. And he is a talented athlete.
Thus, he was invited to the Steve Harvey talk show, where Steve was mesmerized by his boxing skills and had the perfect physique.
And that talk show helped him land in the entertainment world. We hope everyone knows the popularity of the Steve Harvey Show.
It can create miracles in the lives of people.
Early Life of Javon Walton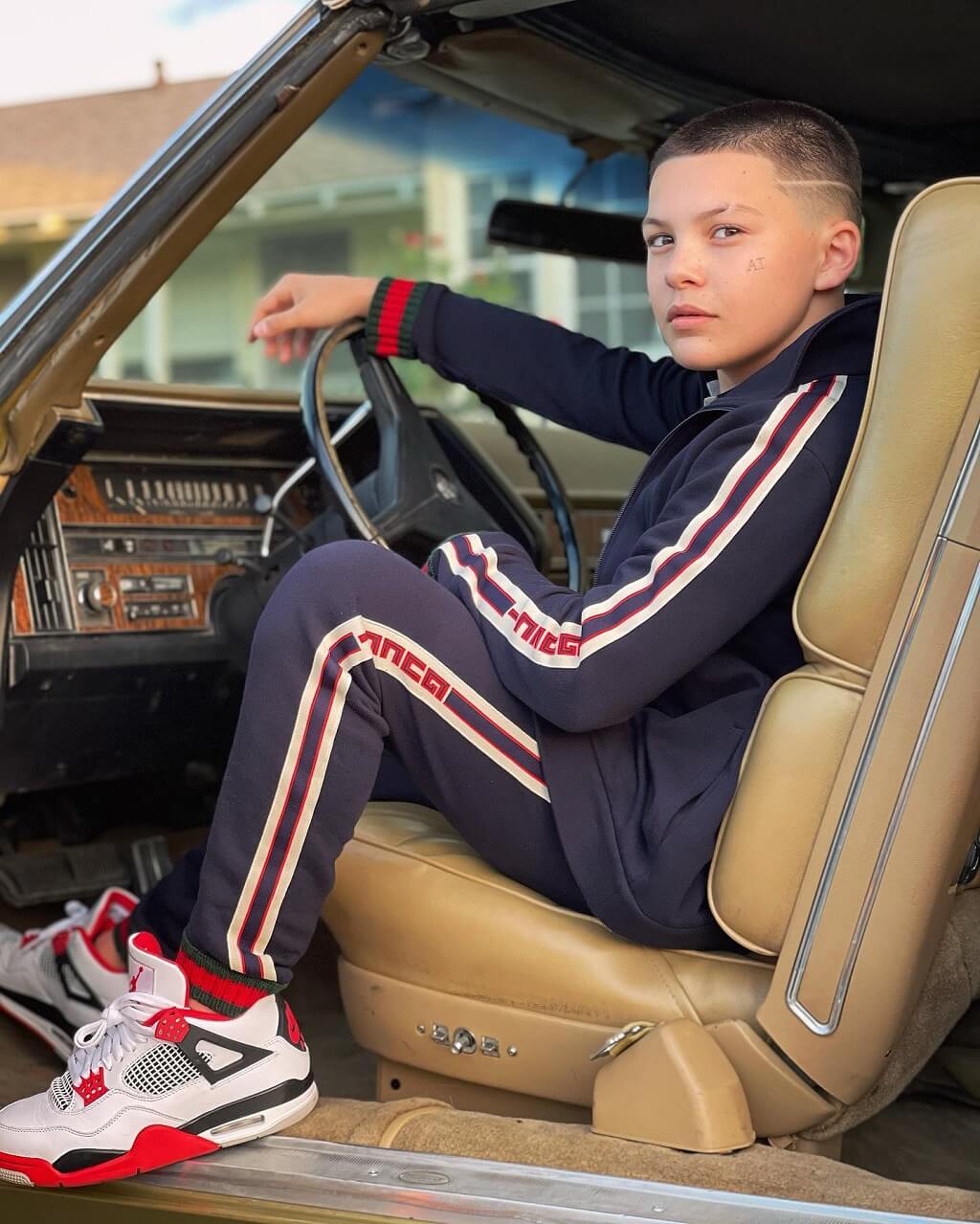 Javon Walton was born on July 22, 2006, in Atlanta, Georgia.
Javon has mixed ancestry, with Sicilian Italian, Ashkenazi Jewish, Irish, English, German, African American, and Lebanese ancestors. And he was born under the zodiac sign of Cancer.
Since childhood, Javon has been extremely interested in boxing because his father is a boxing coach and the former Vice President of USA Boxing.
Thus, he became more interested in boxing; in addition to boxing, he enjoys gymnastics.
As a result of spending most of his early childhood involved in all these sports, he could not complete his regular schooling. He is homeschooling due to his tight and busy schedule.
Javon Walton Age
As of 2023, Javon Walton is 17 years old as he was born on July 22, 2006.
Javon Walton Family Details
Javon Walton's parents are DJ Walton and Jessica Walton; his father also belongs to the entertainment and sports sectors.
Javon's parents own the Onward boxing gym in Braselton, Georgia. And his father, DJ, is the head and president of AK Worldwide, Alicia Keys' base of operations, and the company is responsible for managing Alicia Keys' musical career.
As a father and a son!
His mother, Jessica Walton, runs a non-profit organization named "Onward Nation" that offers free sports training programs such as boxing and baseball.
Well, it's time to reveal more about Javon's siblings,
Javon Walton has one elder sister, a twin brother, and a younger brother.
His sister, Jayla Walton, is a volleyball player, a content creator, and a supporting actress.
Javon's twin brother, Jaden, is an adept baseball player.
His last sibling, Daelo's youngest brother, is also a baseball player, a boxer, and an actor. He also appeared in the Euphoria series as "young Ashtray."
Did you guys also feel that Javon Walton's entire family is talented and skilled?
Javon Walton Career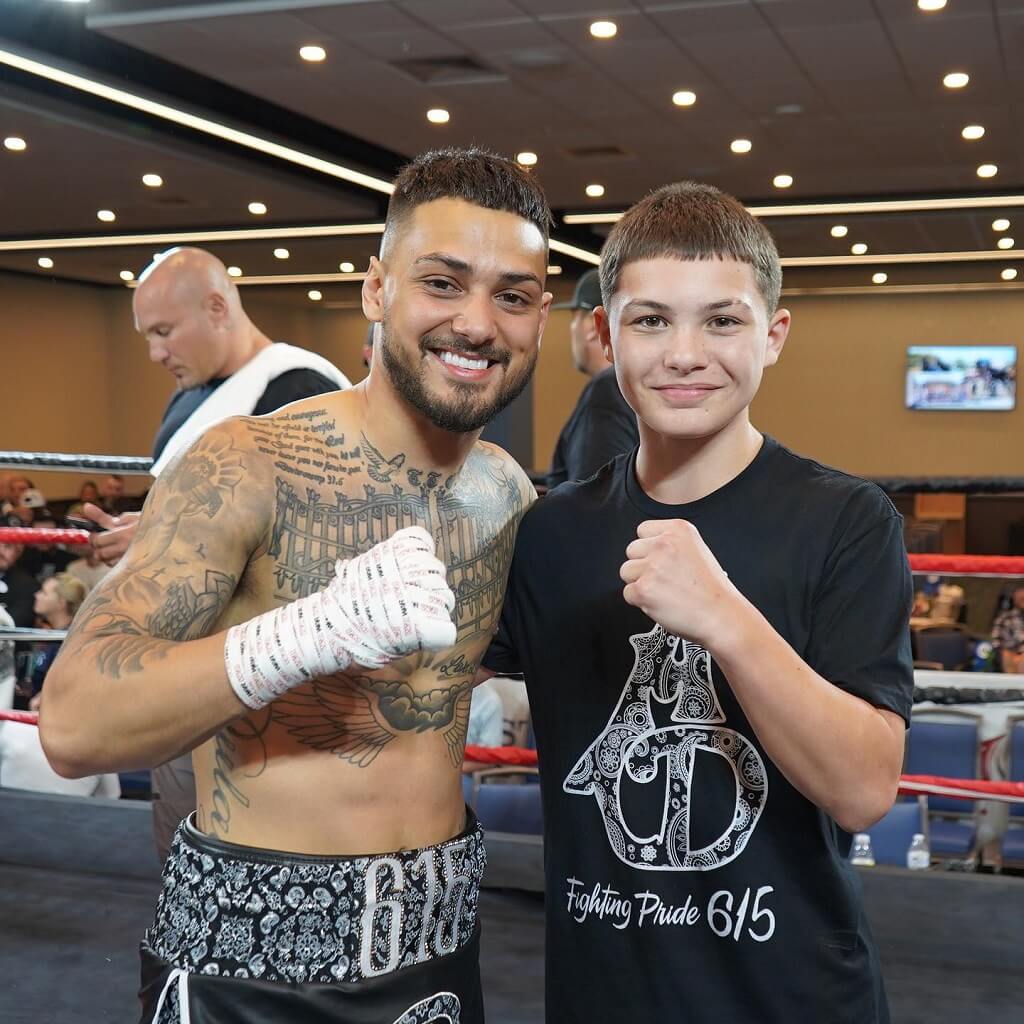 Javon Walton started his acting career the year after he attended the Steve Harvey Show. And his debut project was "Euphoria."
He got the chance to work with Zendaya on his first project. It was an honor for both of them because Zendaya got to share the screen with a future Olympic medal.
Javon portrayed Ashtray, a drug dealer who helped and protected his big brother in the Euphoria series. He also appeared in 15 episodes.
Then, in 2020, Javon Walton appeared in the Utopia series, where he played "Grant" in 8 episodes.
In 2022, he acted in two series: The Umbrella Academy and Samaritan. In the Umbrella Academy, he acted in 7 episodes as Stan, and in Samratian, he played the role of Sam.
And Javon Walton will also be acting in Euphoria season 2, which is surely great news for Javon fans.
Moreover, Walton is the voice artist for animated movies like The Addams Family 2.
Javon Walton Boxing Career
He started his boxing career at 4, and Walton is a five-time Georgia State Champion and a four-time USA Boxing Southeast Regional Champion.
Javon is the youngest sports athlete tapped by Under Armour to represent the iconic brand, and he attained that prestigious opportunity at 8!
Walton got the chance to feature in the advertising campaign for the Muhammad Ali Collection. In 2024, we can expect a gold medal from Javon Walton.
Javon Walton Social Media Accounts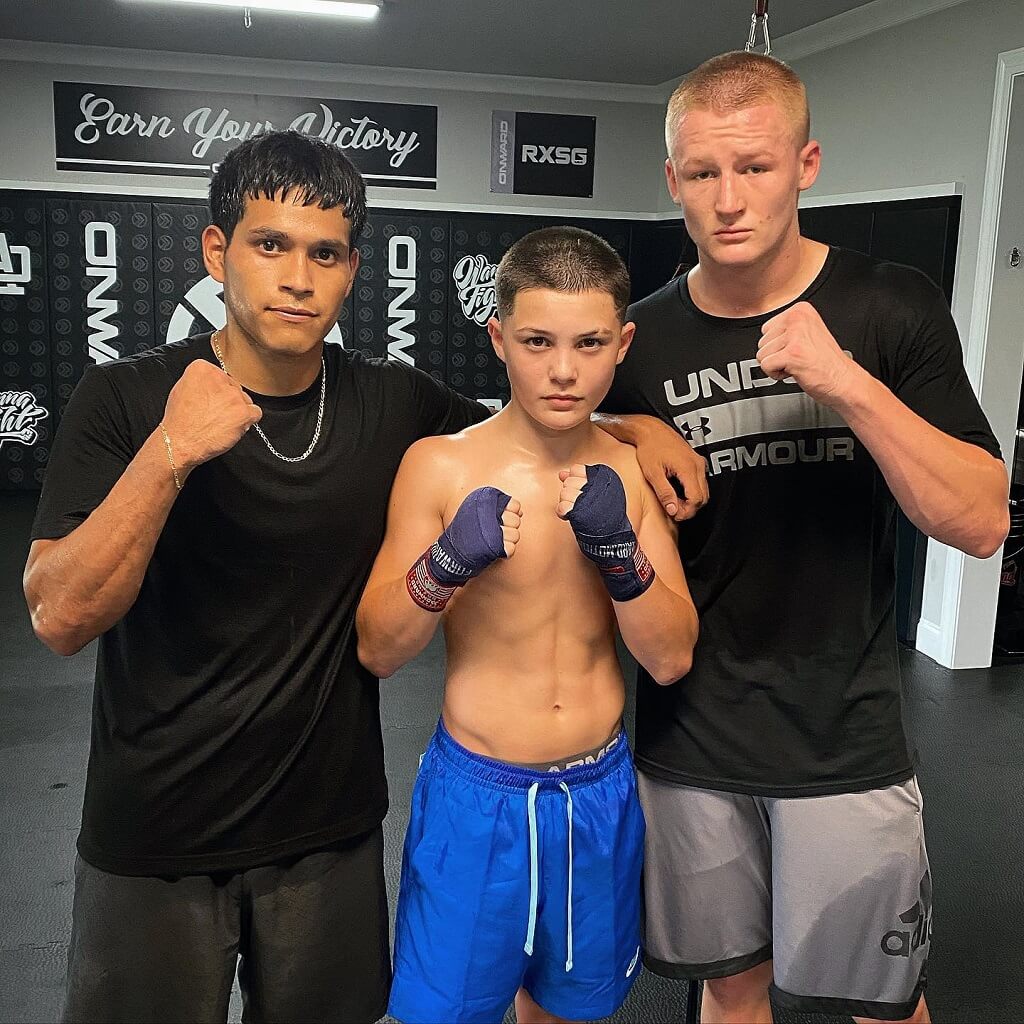 Javon Walton is active on social media sites such as:
Instagram: His Instagram account is @ onwardwanna, and Javon Walton has around 5.8 million followers.
Twitter: Javon has around 65,8K followers, and his Twitter ID is Javon "Wanna" Walton.
What is Javon Walton's Net Worth?
Javon Walton estimated net worth is $1 million as of 2023. Because he won many boxing games, he might have gotten his prize money as well.
He has also entered the entertainment industry and is the brand ambassador for Ambassador's PSD underwear.
His yearly salary will be around 20,000 USD. And he became a millionaire at 17.
Javon Walton Girlfriend
Javon Walton is currently single and is not dating anyone and focusing on his sports and acting careers.
And he has not been involved in any love controversies or affairs. We will update this section if Javon Walton gets into a relationship.
Also Read: Carlo Marks Actor Biography
Javon Walton Age and Height
Javon Walton height measurements are 5′ 61/2′′ or 1.69 meters or 169 cm and he weighs around 55 kg (121 lbs).
The end!
Do you like the article? Share your thoughts on it.
Next Read: Rocco Ritchie Actor Biography