Being a news reporter or even being in the media, the general public expects the truth to come out. However, not always the media is free of the bias of strong or powerful people.
To survive in such an environment where you get pressure from powerful people like politicians or other important people to hide the truth or to distort the truth, taking a stand for oneself is a brave man's deed.
Jericka Duncan Profile Summary
Name
Jericka Duncan
Birth Date
12 August 1983
Birth Place
New York, USA
Age
39 Years Old
Height
Feet & Inches: 5'7''
Centimeter: 170cm
Meter: 1.70m
Weight
Kilograms: 52kg
Pounds: 114Lbs
Net Worth
$1.5 Million
Profession
National TV New correspondent
School
Aurora High School
University
Ohio University
Father
Ronnie Duncan
Mother
Vyonne Duncan
Siblings
Joshua Duncan, Jasmine Duncan
Marital Status
Single
Nationality
American
Who is Jericka Duncan?
Jericka Duncan is a renowned American National TV news correspondent. Jericka works for CBS news, located in New York City as an American news reporter.
Jericka came to fame after she was bold enough to report Jeff Fager's threatening text messages and covered the sexual allegation made by Jeff, which made headlines in 2018.
Early Life of Jericka Duncan
Jericka Duncan was born on 12 August 1983 in New York, United States. Jericka is 39 years old as of the year 2022. Her zodiac sign is Leo.
Jericka's nationality is American. She is of African-American ethnicity. She was born and raised in a Christian family and is a Christian herself.
Jericka is the daughter of her father, Ronnie Duncan, and her mother, Vyonne Duncan. Jericka's father, Ronnie, is also a veteran Broadcaster and sports director at CBS 19 in Cleveland.
Jericka's father owns the Slam Dunk Production which produced an award-winning documentary based on the historic Championship team of Cleveland in 1964.
Jericka has two younger siblings: One brother and one sister. Jericka's brother's name is Joshua Duncan, and her sister's name is Jasmine Duncan.
Jericka graduated from Aurora High School in 2001. During her high school years, Jericka made it into the basketball and Track field teams and set five records on her Track field for her High School.
After graduating from high school, Jericka studied Communication during her college years at Ohio University.
Duncan completed her Communication degree from Ohio University. Jericka resumed her athletic activities at Ohio University, where she became the track field captain.
In 2005, Jericka was awarded the NAACP Image Award for Athletics.
Jericka Duncan Career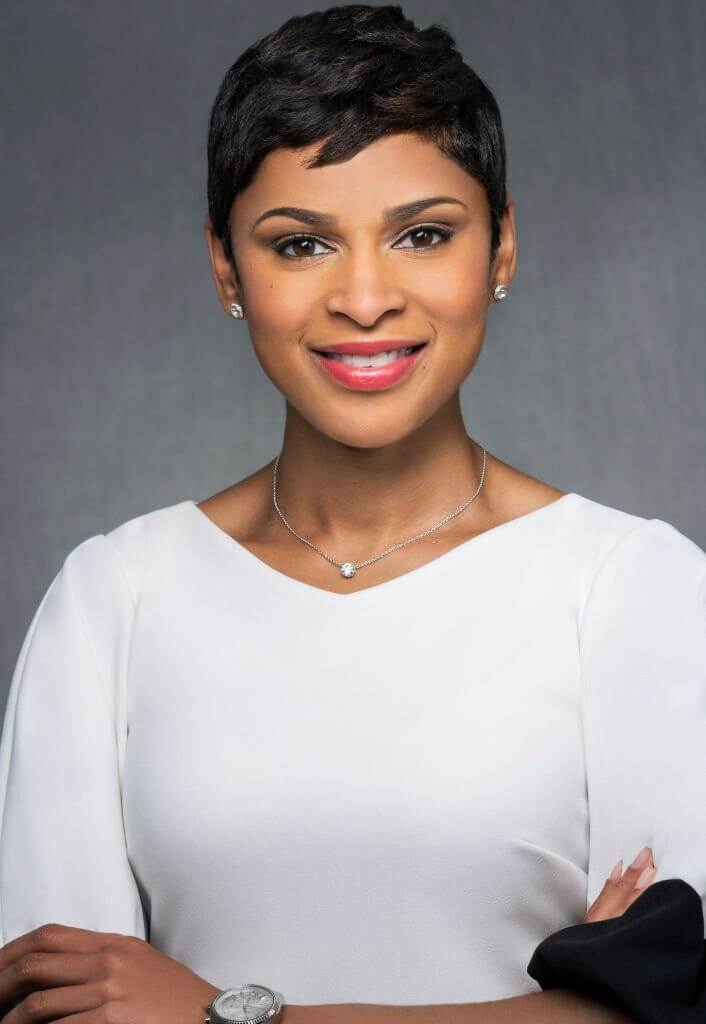 Jericka worked as a TV news Reporter after graduating in 2005 for NBC-affiliated TV Station WETM-TV in Elmira, New York. Jericka also worked with WIVB-TV as a reporter in Buffalo, New york.
Jericka transferred to CBS O and O station's KYW-TV located in Pennsylvania in 2010. In 2014, Jericka also made a report for the winter weather's 70th Anniversary of D-Day, a memorable event in Boston.
Her honorable reports include the first anniversary of Hurricane Sandy and the Washington Navy Yard Shooting. Jericka became a national correspondent news reporter for CBS news in 2013.
Jericka and Jeff Controversy
In 2018, Jericka reported on Jeff Fager, who was accused of sexually harming and threatening his female co-workers.
In September 2018, Jericka came forth with Jeff's Threat text messages which Jeff denied and stated to be false accusations from Jericka. Jeff was also repeatedly accused of sexually harassing female workers working for him.
Jericka was respected by the National Association of Black Journalists for starting a Me Too movement after Jeff denied Jericka showed the world his Threatening text messages.
After the Me Too movement was held, Jeff Fager was fired from "60 min", where he worked as an executive producer.
Jericka became quite the sensation after her coming forth and covering Jeff Fager's sexual allegation. She quickly became famous among the viewers and had a huge number of fan followings.
She was praised for her bravery by her fellow members and her audience.
Jericka Duncan Personal Life
Jericka Duncan may be currently single as of 2022.
Information about Duncan's dating life is not known for she has managed to keep her personal life away from the limelight.
It is therefore not known if Duncan is engaged to someone or whether she is married. It is also not known if she has any children with someone or not.
Also, there are no previous accounts of her affair or scandals with anyone.
It seems that she has kept a neat and clean personal profile.
Also Read: Jessica Tarlov Biography
Jericka Duncan Net Worth
Jericka Duncan has an estimated net worth of about $1.5 Million as of 2022. In the previous year, she had a net worth of about $1 Million.
Jericka's main income source is her National TV news correspondent work. Duncan has accumulated quite a fortune for herself over the years through reporting. Moreover, Jericka's annual income can be calculated to be around $0.5 Million.
Jericka Duncan is also quite active on Twitter and posts about all the recent happenings around the world. She has about 30,000 followers on her Twitter account and 17,000 followers on Twitter.
It is, however, not known whether her social media accounts are monetized or not.
As for her assets, she does own a large house in the United States.
Also Read: Bryan Baeumler Biography
Physical Appearance
Jericka Duncan has a very athletic body and a cute face. Jericka's height is 5 feet and 7 inches or 170 centimeters or 1.70 meters.
Jericka weighs around 52 kg or 114 lbs. She has brown eyes and she sports short black hair.
Jericka Duncan has an extremely fit body due to the fact that she was an athlete before. Her body measurements are 32-26-35 which is quite an attractive figure.
So this is all you need to know about the daring news reporter. Thank you for reading this article about Jericka Duncan.
Please feel free to share any thoughts and opinions or any other interesting fact that you may come across and write it down in the comments section below.
Happy reading!
Next Read: Suanne Braun Biography