Joseph William Namath is an American former professional football player who was a quarterback in the American Football League and National Football League for 13 seasons, primarily with the New York Jets.
Nicknamed "Broadway Joe", Namath became a media icon who attracted mainstream popularity outside of sports
He played in the Football League and American Football League during his career. Joe always remained in the Hall of Fame and was one of the best quarter players in America.
Let us take a closer look at the life of Joe Namath.
Who is Joe Namath?
Joe Namath is a well-recognized former American football quarterback. Namath played in the American Football League and National Football League for 13 seasons primarily with the New York Jets.
Moreover, his overall career was an impressive one, but the highlight was when he once, confidently assured the Jets' victory over the NFL team, Baltimore Colts.
Early Life of Joe Namath
Joseph William Namath was born on May 31st of 1943 in Beaver Falls, Pennsylvania. Raised alongside five siblings in a Catholic household, Joe is the son of working-class parents.
After his parents divorced, Namath lived with his mother. Joe's abilities as a "natural athlete" soon became obvious during high school, where he played on the football team, the basketball team, and the baseball team.
After graduating from high school in 1961, a number of baseball teams tried to attract him to Major League Baseball. However, Namath chose football instead as his mother wanted him to get a college education.
He subsequently attended the University of Alabama and played for the Crimson Tide. From 1962 to 1964, Namath was the quarterback of the Crimson Tide. In 1964, he led the team to a national championship.
Joe Namath's NFL Career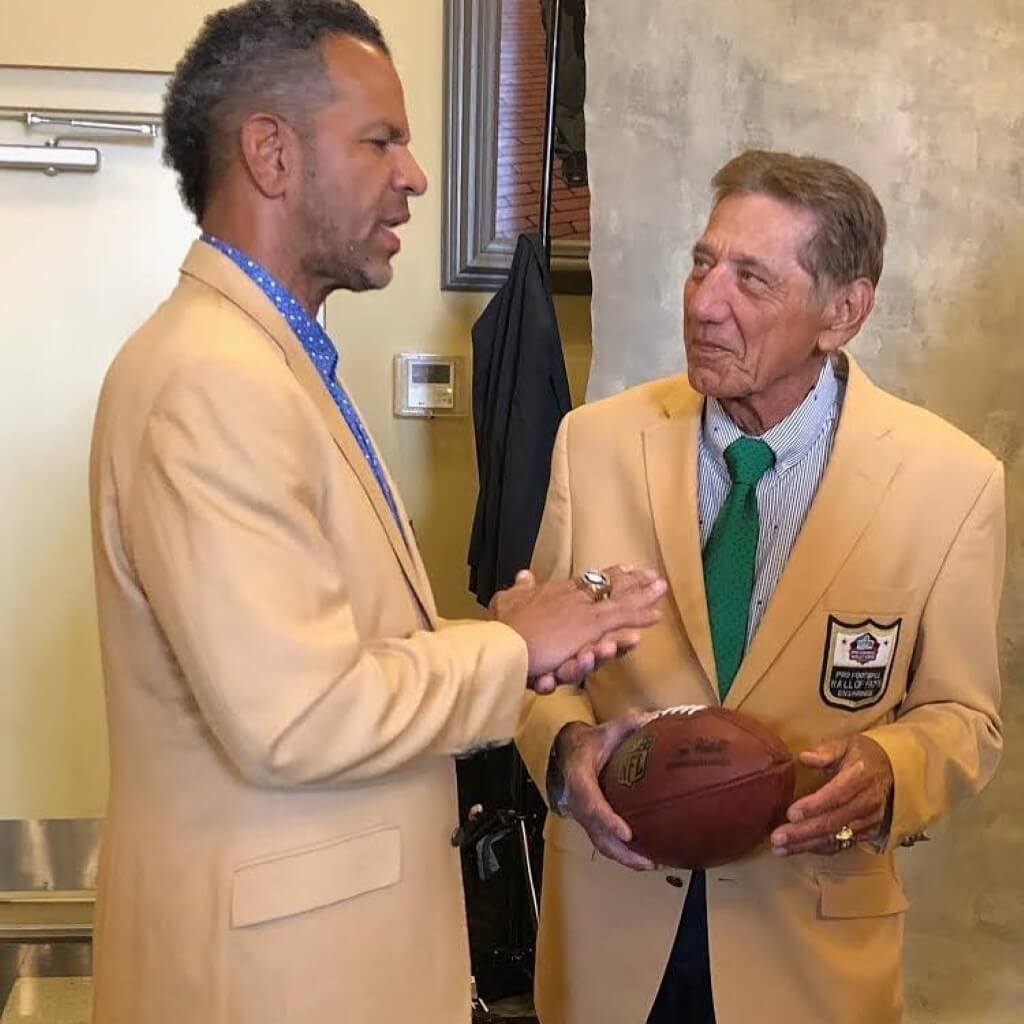 Cartilage damage to Namath's knee made him ineligible for the draft during the Vietnam war, and he was signed by the New York Jets (who then played in the AFL).
In 1965, he was given the nickname "Broadway Joe" after appearing on the cover of "Sports Illustrated."
During his first season, Namath was named AFL Rookie of the Year. Despite this, he continued to struggle with knee injuries.
Shortly before the NFL and the AFL were merged into one, Joe Namath played the game of his life during Super Bowl III, beating the Baltimore Colts after personally guaranteeing the victory days earlier.
He became the MVP of the Superbowl game, completing eight passes to one player alone (George Sauer) for 133 yards.
Over the next period, Namath struggled with injuries and began to miss games for the first time in his career.
However, Joe continued to wow audiences, throwing for 496 yards in a victory against the Colts. Many experts consider this to be the finest example of passing in a single game.
Towards the end of his career, he transferred to the Los Angeles Rams. Numerous injuries prevented him from finishing on a high, and he retired at the end of the 1977 season.
Joe Owns a Night Club
In 1969, Joe Namath opened a nightclub on the Upper East Side of New York City called Bachelors III. The club became incredibly successful and attracted many celebrities.
However, the club also became a popular destination for members of organized crime.
Namath was embroiled in controversy after he refused to sell his interest in the establishment, despite the insistence of NGL Commissioner Pete Rozelle.
He later announced that he was going to retire because of the incident before changing his mind, selling his interest, and continuing his career.
Joe Namath's Acting Career
Namath's acting career began in 1969 when he hosted the "The Joe Namath Show," but he quickly transitioned into proper acting roles.
He began to appear in stage productions, and he followed up with film roles in movies like "C.C. and Company."
He also appeared in the television series "The Waverly Wonders" before booking roles on shows like "The Love Boat," "Married… With Children," "Here's Lucy," "The Brady Bunch," "The Sonny & Cher Comedy Hour," "The Flip Wilson Show," "Rowan & Martin's Laugh-In," and many others.
In addition, Joe became an established voice actor with roles in animated series like "The Simpsons."
Joe Namath Wife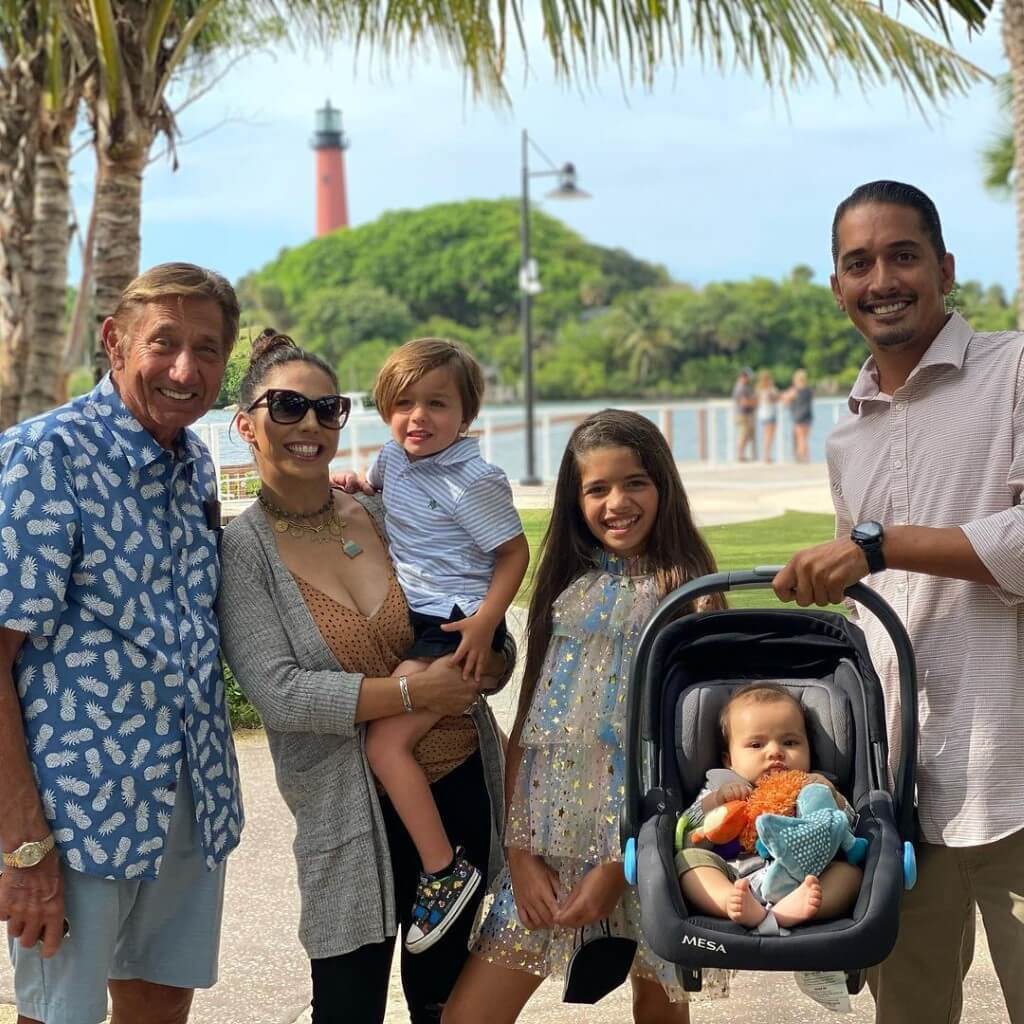 Joe was a bachelor for many years. In 1983, however, Namath met an aspiring actress named Deborah Mays while he was taking a voice acting class.
Although he was 19 years her senior, the pair were married in 1984 and later had two children. He became a dedicated family man after the marriage, but the pair eventually divorced in 2000.
Joe Namath's Alcoholism
He struggled with alcoholism throughout much of his life. Things reached a boiling point in the years immediately after his marriage to Mays, as he continued to drink heavily.
Mays then warned Joe that drinking could end the marriage, and he managed to get his addiction under control. However, after the divorce in 2000, Joe relapsed.
In 2003, Namath drank heavily before going on the air with EPSN. The day was supposed to be about honoring the Jets' All-Time team, but instead, headlines were all about Joe's inebriation.
He managed to answer one question from Suzy Kolber correctly, but then told the reporter that he wanted to kiss her. Joe later admitted that he had embarrassed himself, and he subsequently decided to get treatment for his alcoholism.
What is Joe Namath's Net worth?
Joe started his career very early and earned a lot of money. The estimated net worth of Joe Namath is $25 million.
Joe was drafted by both the St. Louis Cardinals of the NFL and the New York Jets who were then part of the AFL. He was a #12 pick with the Cardinals and #1 pick for the Jets.
Joe considered both draft offers carefully. He told the Cardinals that he wanted a salary of $200,000 and a brand new Lincoln Continental.
The Cardinals were stunned by his demands but ultimately relented on the condition that he commit to them in writing before the Orange Bowl. Signing a professional contract would have made him ineligible to play in the Bowl game so Joe was reluctant.
He ended up playing in the Orange Bowl and signed with the Jets the day after. His rookie contract with the Jets was $427,000 over three years, $142,000 per year.
That's the same as signing a $3.5 million contract today, roughly $1.16 million per year. In 1975 he signed another record-breaking contract.
This one was a two-year $900,000 deal with the Jets. That's the same as $4.3 million today, $2.15 million per year.
Joe Namath's Brand Endorsements
Joe Namath was well-known for his many brand endorsements over the course of his career, appearing in commercials for brands like Ovaltine, Noxzema, and Hanes.
In 1975 Joe became the highest-paid celebrity endorser up to that point when he was earning $1 million per year from various brand deals.
At the time he was also earning $450,000 per year in salary, which meant he was earning the inflation equivalent of $7 million per year in salary and endorsements.
Also Read: Jaime Maggio Biography
Physical Appearance of Joe Namath
78 years old star Joe has handsome looks and an admirable personality. He stands at a height of 6 feet 2 inches which is equal to 1.88 m or 188 cm.
Also, he has a balanced body weight of 91 kg which is equal to 201 lbs.
Furthermore, Namath has hazel eyes whereas his hair is blonde. He has a great physique and looks with many admirers during his prime and even now.
Also Read: Richard Simmons Biography
In conclusion
Namath's prowess on the field, fashion sense, lighthearted personality, and status as a sex symbol made him the first sports figure to appeal equally to men, women, and children.
This opened a huge career and a famed life in front of which was buzzing with activity always.
In November 2006, the biography 'Namath: A Biography, by Mark Kriegel was published, reaching the New York Times extended bestseller list. Joe has created a tremendous legacy for himself and big shoes to fill.
Hope you enjoyed this article. Please share with us your valuable feedback in the comments section below.
We will soon be back with a new and interesting personality.
Next Read: Who is Fiona Bergson?