Have you guys liked the performance of Eddie Munson from Stranger Things? Do you guys accept that Joseph Quinn has just nailed his character?
Well, it is a big yes, and our Hawkins High's Dungeons & Dragons-themed Hellfire Club president made everyone feel for him.
Since the release of Stranger Things, Joseph Quinn has gotten tremendous support from all over the world.
He began acting at a young age, but he has currently only gotten his recognition. It's time to get back to the interesting facts about Joseph and dig into them.
Who is Joseph Quinn?
Joseph Quinn is an English actor who rose to fame by acting in the movies Game of Thrones and Stranger Things: Season 4, which was released in 2022.
In addition to this big-budget movie, Quinn has acted in many series, movies, plays, and many more.
But Game of Thrones and Stranger Things helped Joseph Quinn to attain global attention.
Because if any of the "Game of Thrones" news seasons or stranger things mean anything, it is like a festival for the entire world.
Last time, even some national monuments promoted the Stranger Things season by displaying all the spiders and red lights.
The whole world celebrated the arrival of the ST season, and Joseph Quinn was part of that magnificent project.
Since he is the new addition to the gang, everyone has speculated about his acting skills because, in that movie, Eddie Munson will look like a nerd with a messy hairstyle and poor dressing.
But Quinn has shown his talent to the world!
Early Life of Joseph Quinn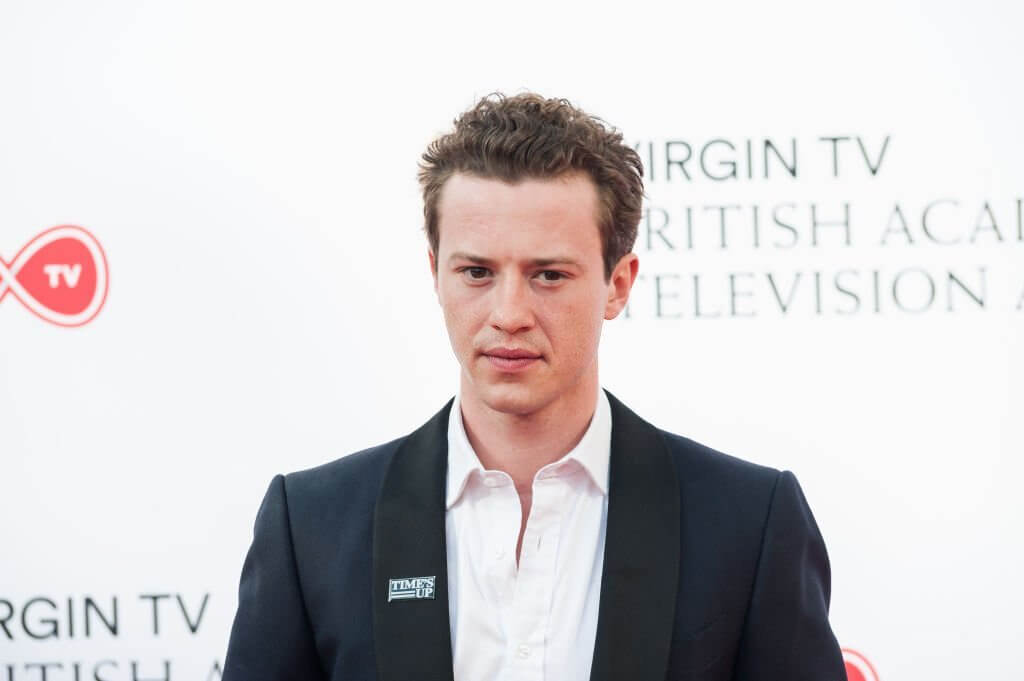 Joseph Quinn was born on January 26, 1994, in London, England, UK; thus, his age is 28 years old. And as he is British, he belongs to the Caucasian ethnicity.
And he spent most of his childhood in the West Derby and Liverpool areas.
There is not much information about Mr. and Mrs. Quinn, but his parents were divorced, he is the only child of his family, and his father is married to another woman.
As a result of his father's remarriage, Joseph Quinn has three siblings: Arthur Edward Quinn (a brother), Lizzie Quinn (a sister), and Mary Quinn (a sister).
Since childhood, Joseph has had a strong interest in acting, and he has acted in many school plays. He completed his education at Emanuel School in Clapham Junction, where he received a drama scholarship.
The Emanuel School assisted him in developing his acting talent.
Then there was Joseph Quinn. He attended drama school at the London Academy of Music and Dramatic Art, where he graduated in 2015.
In addition to acting, Quinn loved to play the guitar and took guitar courses in his childhood. In the following section, guys will find one interesting fact.
Joseph Quinn Career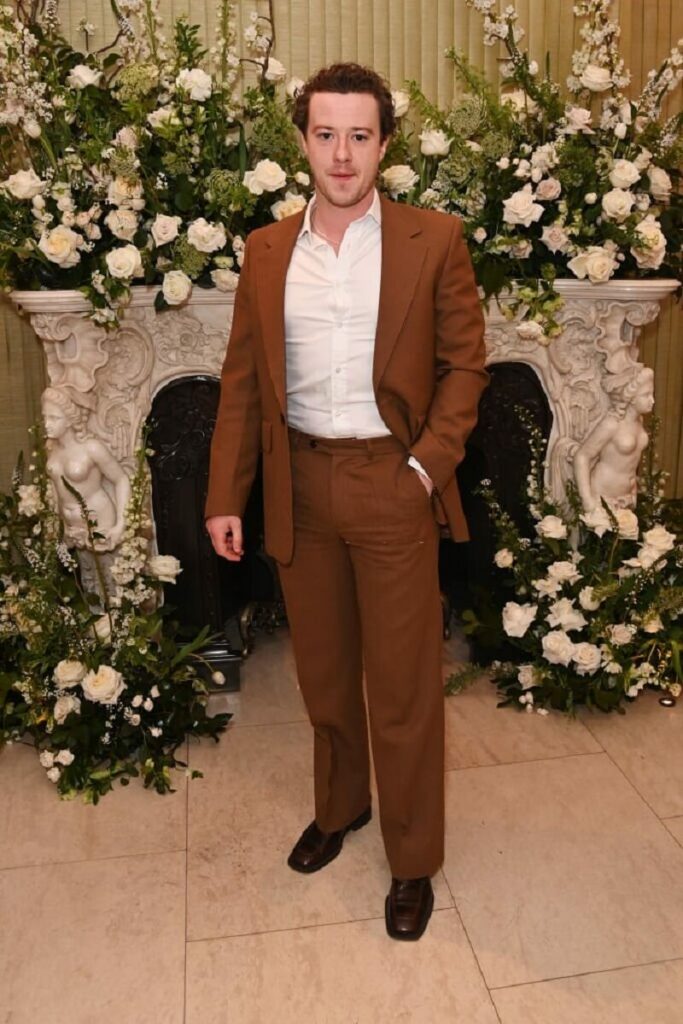 Joseph Quinn started his career by acting in the television series "Postcode," in which he played the character of "Tim" for one episode. The series was broadcasted in 2011.
During that time, he might be studying at his school. Then he began his acting career after finishing all his acting courses.
Then, in 2015, Joesph Quinn came back powerfully, and he got the chance to play the main role of Arthur Havisham in the "BBC One" television series Dickensian.
He played Arthur for 19 episodes, and his fame and popularity skyrocketed. And later that year, Joseph was offered a role in the world-famous "Game of Thrones."
He got the chance to work with cast members: Emilia Clarke, Peter Dinklage, Kit Harington, Lena Headey, Maisie Williams, Sophie Turner, and others.
Even though he played the role of Koner for one episode, it helped him land many good future projects. Meanwhile, he acted in theatrical plays like Deathwatch, Wish List, and Mosquitoes.
In 2018, Joseph Quinn made his debut in the movie "Overlord," where he played the role of "Grunauer."
Overlord is an American horror film, and Joseph Quinn shared screen space with Jovan Adepo, Wyatt Russell, Pilou etc.
After, he acted in small roles in television series and movies like Howard's End, Time Wasters, Les Misérables, Catherine the Great, and Makeup,
Joseph Quinn Stranger Things
Joseph Quinn played the character of Eddie Munson, and Eddie made his first appearance on Stranger Things: Season 4, Chapter One: The Hellfire Club.
And Edde will be killed in Season 4, Chapter Nine: The Piggyback episode.
Eddie was an eccentric Hawkins High School student and president of Hawkins High's Dungeons & Dragons-themed "Hellfire Club," Eddie was a hero who died protecting the town.
In the episode where Eddie plays Metallica's "Master of Puppets" on his electric guitar, it was played by Joseph Quinn.
He played the part for real.
Joseph Quinn Awards and Recognition
Joseph Quinn is a phenomenal actor. Thus, he deserves the needed recognition as well, and eventually, he got it, and here it is:
He won an award for "Best actor in a studio production" at the 2017 Manchester Theatre Awards for his theoretical play "Wish List."
Quinn was nominated for a Saturn Award for "Best Supporting Actor in a Streaming Series" for Stranger Things.
He became the official face of the Christian Dior fragrance in October 2022.
Newport Beach Film Festival Honors on Variety named Quinn as one of their "10 Actors to Watch."
British GQ named Quinn to its list of "Men of the Year" honors.
What is Joseph Quinn's Net Worth?
Joseph Quinn's net worth is expected to be around $3 million by 2022, and he is now a global celebrity with numerous future films offers.
Thus, his net worth will increase exponentially in the upcoming years. And we can see that his net worth was around $2 million last year.
Within one year, Joseph managed to increase his net worth by one million dollars; thus, his annual salary for 2021 to 2022 is one million dollars.
Also Read: Shahar Isaac Actor Biography
Joseph Quinn Personal Life
Joseph Quinn is currently single, and we can say it this way: he is more conscious of his relationship status.
Because it is the most critical time for his acting career, Joseph may hide his present or past relationships from the public.
Joseph Quinn Love Controversy
Our Eddie hasn't been caught in love controversies or scandals in his acting career. If there are any updates on his relationships, we will let you know about them in the future.
Also Read: Maxi Iglesias Actor Biography
Joseph Quinn Age and Height
Joseph Quinn's age is 29, and he has the most handsome English man's face with black hair and attractive black pupils.
According to the Joseph Quinn IMDB profile, he is tall, standing about 5 feet 10 inches or 1.78 meters or 178 cm, and weighs about 65 kg or 143 lbs.
The end!
Do you like the article? Share your thoughts on it.
Next Read: Rocco Ritchie Actor Biography