Here is the wonderful biography of Josh Ramsay who is a multi-talented person. He owns various professions that is really a praising matter. He is being an inspiration for his national and for the youth of his country.
Let you take a look at his biography and know the complete journey of his success.
Profile Summary
Name: Josh Ramsay
Birth Date: 11 June 1980
Birth Place: Vancouver, Canada
Age: 42 years old (in 2021)
Net Worth: $6 Million
Profession: Songwriter, Producer, Recording Engineer, Actor, Vocal coach
School: Magee Secondary School
Father: Miles Ramsay
Mother: CarlynnHanney
Sisters: Angela, Sara, Shelly, Shawn
Marital Status: Married
Marriage Date: 20 March 2020
Wife: Amanda McEwan
Nationality: Canadian
Who Is Josh Ramsay?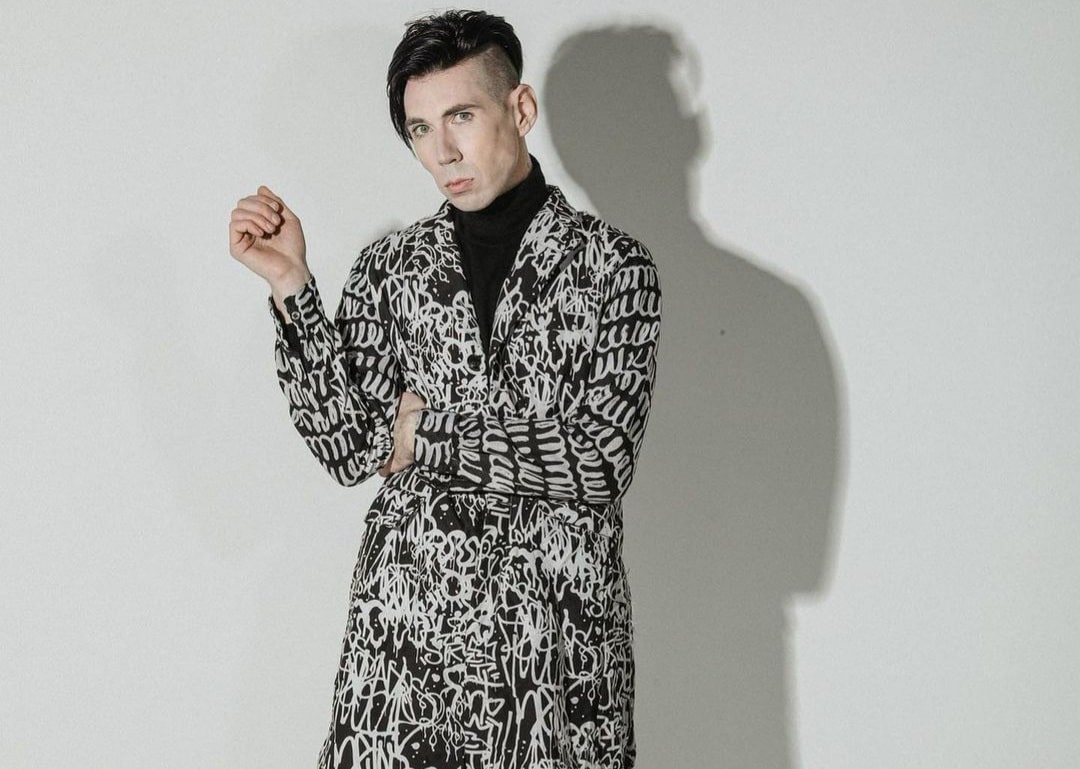 Josh Ramsay is a Canadian pop singer, songwriter, and lead singer of a very successful band named Marianas Trench. He had always been a music lover since he was a kid and growing up became a widely known popular singer.
Josh Ramsay had faced some struggles in the early days of his career, but later on, made his debut in a band named Marianas Trench the naming of the band is one of the difficulties Ramsay faced.
The group signed under 604 Records, owned by Chad Kroeger of Nickelback, and Jonathan Simkin.
During the 2007 MMVAs, the band presented an award, they showed up on the TV show Kyle XY, and their debut album Fix Me's song "Alibis" was also included in the soundtrack.
Shake Tramp's video peaked at #1 on the Much Music Countdown and #1 on the iTunes Canada Digital Download. It was nominated for Video of the Year at the Juno Awards later that year.
Early Life of Josh Ramsay
Josh Ramsay was born to parents Miles Ramsay and CarlynnHanney on June 11, 1980, in Vancouver, Canada.
He grew up there and attended Magee Secondary School, from which he was later expelled due to his heroin addiction problem.
Josh was surrounded by a musical family where his mother was a vocal teacher and his father owned a recording studio named Little Mountain Sound Studios. This explains his immense love for music from his early childhood till now.
Before his official debut, he started his solo career at age 14 which needed more support which lead him to join his sister Sara Ramsay and form the band Ramsay Fiction.
Josh Ramsay Career
Ramsay made his official debut in 2001 in a band with his friends named Marianas Trench. The group went through many name suggestions before finally settling on this one.
Ramsay formed the band in 2001 and then later on in 2006 released their first official debut album Fix Me which was certified Gold in Canada.
Later on, the band in 2009 released their second studio album Masterpiece Theatre. The album was a huge success and was certified Platinum in Canada.
The band released their third album Ever After in 2011 which too was certified platinum in Canada and reached #8 in Canada and #5 on the US Heatseekers chart.
The band has had a huge success with their solo songs as well like, Say Anything, Decided to Break it, Shake Tramp, Cross My Heart, All to Myself, Beside You, Celebrity Status, Haven't Had Enough, Fallout, and POP 101.
The band has been awarded many awards, including several MuchMuch Video Awards. Ramsay also joined the reality TV series The Next Star in 2010 as a vocal coach.
Josh Ramsay Personal Life
Josh Ramsay married Amanda McEwan. Josh announced about being married to her on his social media page on March 20, 2020.
His wife is an actress and he is a singer and together they make one talented and swoon-worthy couple.
He has not revealed anything about his personal life except for his marriage and his wife's name. He seems secretive whenever it comes to his private life.
Also Read: Ryan Upchurch Biography and Singer Career
Josh Ramsay Net Worth
Josh Ramsay has an estimated net worth of $6 Million US Dollars. This amount has been calculated by keeping in mind his assets and many earning resources.
However, it is an estimation and he hasn't revealed about her assets.
He earns his money by being a successful musician, producer, songwriter, and vocal coach his popularity and success in all these professions have made him the owner of many large assets.
He may be earning from various other sources.
Also Read: Majo Aguilar Singer Biography
Social Media Appearance
Josh Ramsay is a famous musician and songwriter who is loved and followed by many people. His personality and music are seen and heard by many and hence earned him a major fan following.
His hard work is acknowledged by many fans all over the world and all this has made him a famous figure whose fan following is in thousands. His social media stats in 2021 are as follows:
Instagram – More than 60.5 thousand followers
YouTube – More than 6.5 thousand subscribers and likes
Twitter – More than 148.3 thousand followers and likes
Bottom Line
In an overall view, some lesser-known facts about Josh Ramsay are many a time looked after which shouldn't happen at all a summary of them is written below.
Josh Ramsay is living with his wife Amanda. He has gathered a net worth of more than $6 Million US Dollars. He has thousands of followers on various social media platforms.
Josh as an individual has won several awards one of them being the MuchMusic Video Award for Best Director.
He had also been a nominee for the Grammys in the category for song of the year which he shared with Carly Rae Jepsen and Tavish Crowe for his song Call Me Maybe.
He started as a fairly standard, emo-tinged pop-punk tenor, but his voice matured greatly over time and now he can sing high notes till the 5th octave and has fairly good control over his tones.
I hope you loved reading his biography and life story. Let us know your experience by sharing your feedback with us.
Next Read: The biography of Jeremy McKinnon