Are you convinced that social media can change someone's life? Then have you heard of the success story of Josh Richards?
Josh Richards is one of the world's top TikTok earners. And with his talents and skills in using social media, he attained great success in his life.
But how successful is his life? To know that readers have to read the full article!
Who is Josh Richards?
Josh Richards is a social media star, actor, singer, entrepreneur, and producer. He began his journey by posting videos in the then-popular musically application (renamed to Tiktok). His videos are mostly about sports clips, dancing, and lip-syncing.
People began to appreciate his videos because they contained genuine, high-quality content, and they could see the effort that went into them.
That enabled him to gain approximately 25 million followers on the Tik Tok app alone. Day by day, his TikTok followers are increasing, and in 2019, Josh Richards became the 5th highest-earning TikTok star in the world.
Meanwhile, Josh Richards began to invest his hard-earned money in forming numerous businesses. Yes, he is a successful entrepreneur who runs four businesses in various industries.
In addition, he has his hockey school, media company, and many more things.
All these are just snippets of his successful life; still, readers have to read the upcoming sections to know more about it.
Josh Richards Early Life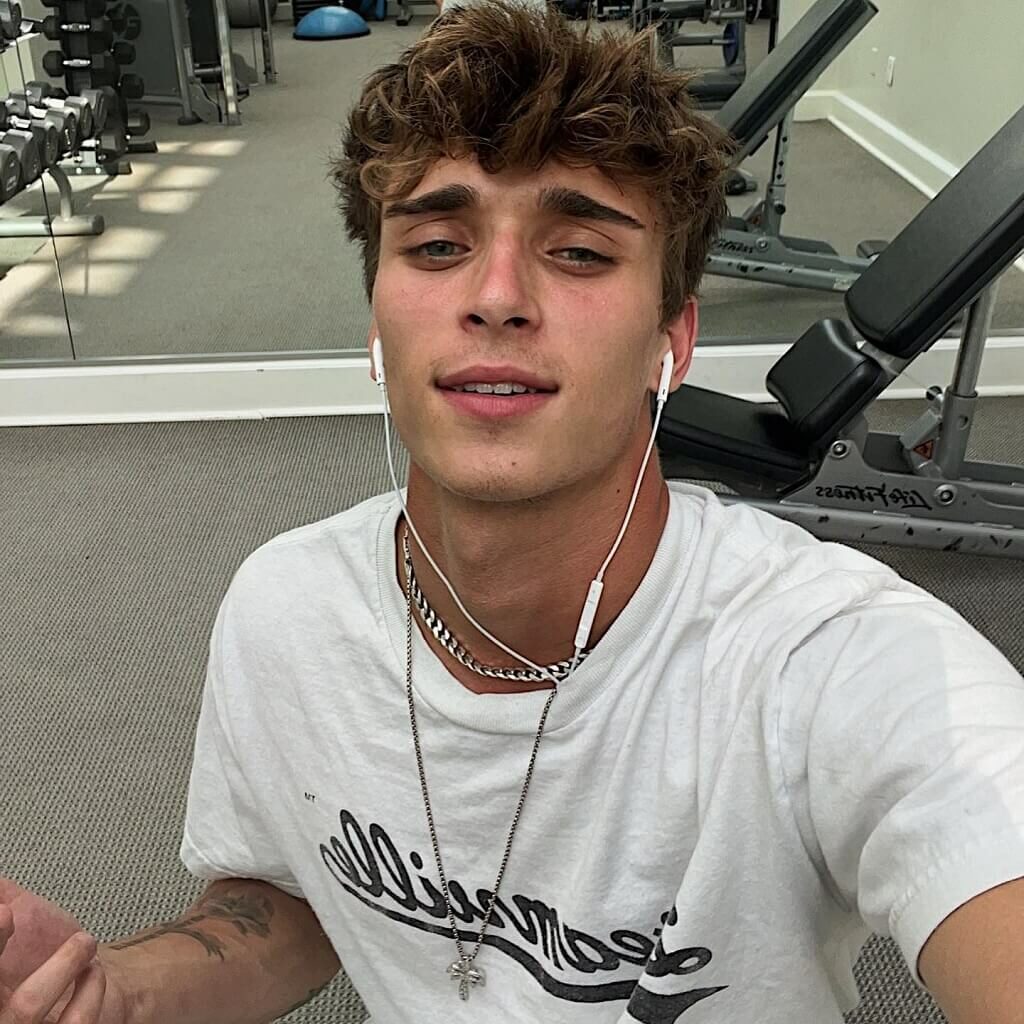 Josh Richards was born in Toronto, Ontario, Canada, on January 31, 2002. Thus, the age of Josh Richards as of 2023 is 21. He is also of Canadian nationality and Caucasian ethnicity. And he was born under the zodiac sign Aquarius.
His parents' names are Derward and Chloe Richards. Both of them were from Canada, and his father was doing some business. Josh Richards has two siblings: Olivia and William Richards.
Josh is the first son in Richard's family, and his sister Olivia is also a successful social celebrity. She is one of the most popular social media personalities in Canada.
Since childhood, Josh Richard has been extremely interested in sports and acting. He used to play ice hockey and baseball during his leisure time.
In terms of education, Josh Richards completed his high school education at St. Mary Catholic Secondary School in Canada.
Then Josh Richards enrolled at the Seneca College of Applied Arts and Technology, Toronto, Canada, where he is studying for his graduation course.
But in the following year, Josh Richards shifted to the United States.
Josh Richards Career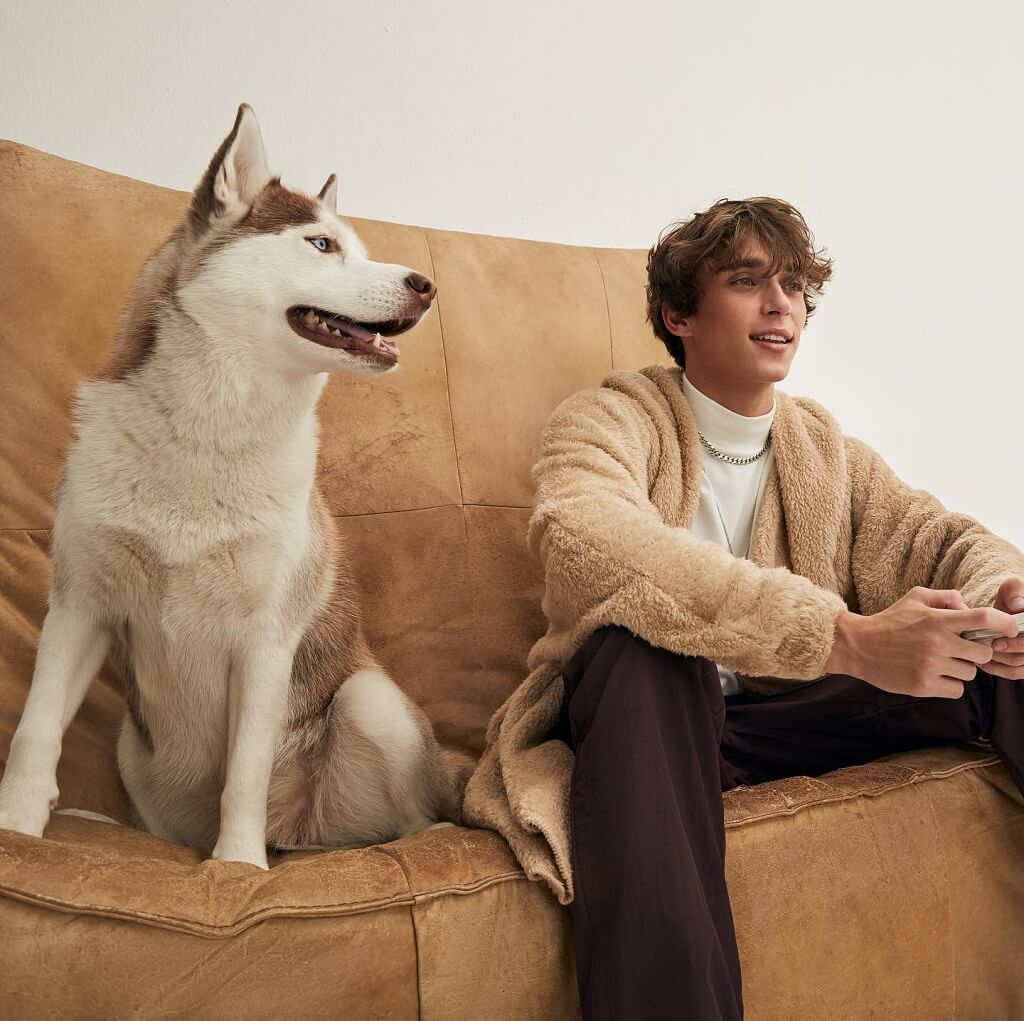 Josh Richards began his career on the TikTok app, where he showcased his talents to the public. And people liked his performance, and they started showering their support on him. And he has joined the Sway House, the collaborative house of Tik-Tok influencers.
This enabled him to gain 25 million followers on the TikTok application while remaining active on his Instagram account.
Even on the Instagram platform, he started getting millions of followers. Then he announced his presence on YouTube.
He started posting funny videos, vlogs, pranks, and many more. Even on YouTube, he began to receive millions of views.
And some of the Joshua Richard viral videos are
Addison Rae's Appearance on Tea Talk: Are Jaden Hossler and Mads Lewis Dating?
We secretly dated for months!
Charlie and Dixie Damelio Have Departure from the HypeHouse!#TeaTok Rice-Gum Roast
When exactly did you misplace your V-Card?
Noah Beck Reacts to Griffin Johnson's Diss Track
My Girlfriend Gets Her First Tattoo
Couples on TikTok Have Been Confirmed!#TEATOK Danielle Cohn: Break-Up! Hype House
We're no longer at the Sway House!
Addressing Sway and Hype House Drama on #TeaTalk in Bryce Hall's Boxing Match
Her Girlfriend Reacts to Cringey TikToks!
In addition to being a social media star, Josh Richards is an actor and singer.
Josh Richards composed the song "Josh Richards feat. Bryce Hall: Still Softish," a major hit with around 50 million views. And in that song, Josh's friend Bryce Hall and his former girlfriend Nessa appeared.
The same year, Josh appeared in another music video, "Larry: Cancelled," and the next year, Josh appeared in movies like Under the Stadium Lights and Summertime Dropouts.
Josh played the role of Dillon in the Summertime Dropouts movies.
Josh Richards the Entrepreneur
Josh Richards co-founded a talent management and entertainment company, Talent X Entertainment. In July 2020, he became the first artist to sign a recording contract with Warner Bros. and Talent X.
Then he also cofounded "Ani Energy," an energy drink manufacturing company, with Bryce Hall.
Josh Richards also founded "Swalya," a fitness studio where Josh shares exercises and sells fitness-related products.
Then, with Chris Sawtelle, he cofounded "CrossCheck Studios," a GenZ media company that struck a deal with Amazon.
What is Josh Richard's Net Worth?
Josh Richards' net worth will be around $10 million by 2023. According to a Forbes report, for the year 2021 alone, Josh earned about $5 million due to his sponsorships.
Most often, big companies like CashPay and Crocs will sponsor his videos. In addition, he is a fantastic entrepreneur, and Josh Richards is an advisor to companies such as Unhide, versus, and FCFL Fan Controlled Sports.
Josh's net worth for 2022 was around $9 million, and his annual salary will be around $1 million.
Josh Richards Personal Life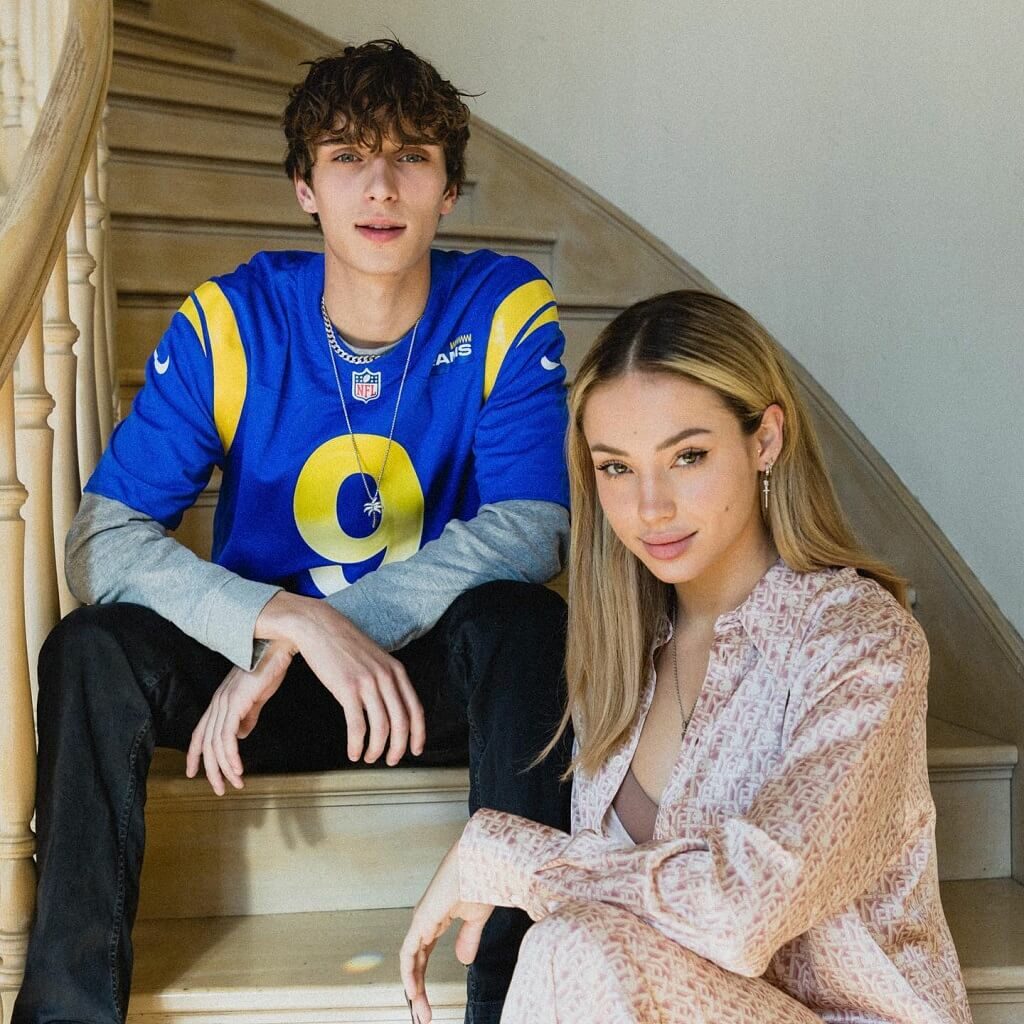 Josh Richards is currently single and not dating anyone. He previously dated Nessa Barrett, another social media star.
Josh and Nessa were a lovey-dovey couple, and even now, we can see their romantic videos on the Josh Richards channel. But unfortunately, she broke up.
And there's a rumor going around that Nessa is dating Josh's best friend, Jaden.
That rumor invited much controversy for Nessa, but Josh came to the rescue of his ex-girlfriend and cleared up all the rumors that Nessa didn't do that. This is called love!
Also Read: Maxi Iglesias Actor Biography
Josh Richards Controversy
Josh Richards became a scapegoat due to his careless behavior; one time, while live streaming some TikTok trends, he pulled down his pants and flashed his private parts.
Even though he apologized for his behavior, it remains a black mark for him.
Also Read: Freddie Carter Actor Biography
Josh Richards Age and Height
Josh Richards is 21 years old and has the most beautiful face. He has many female fans because it is difficult not to fall for his looks and personality.
Josh Richards' six-pack and abs show that he works hard in the gym. Josh Richards' height measurements are 1.85 meters or 185 cm, or 5′ 11″, and he weighs about 65 kg or 143 lbs.
He has platinum blonde hair and mesmerizing green pupils in his eyes.
The end!
Do you like this article? comment on it.
Next Read: Rocco Ritchie Actor Biography