Judaea Brown became popular after playing Jemma St. John in the TV series The Chi. The Chi is an American drama television series about life in a neighborhood on the south side of Chicago.
She is widely recognized for the portrayal of this role. She has appeared in over 15 episodes of this popular TV show. She has also appeared in a couple of episodes of the TV show South Side.
Let us delve a bit into her life.
Judaea Brown Profile Summary
Name
Judaea Brown
Birth Date
12 August 2001
Birth Place
Chicago, USA
Age
22 Years Old
Height
5 Feet 1 Inches
Net Worth
$2 Million
Profession
Actress
Marital Status
Unknown
Nationality
American
Who is Judaea Brown?
Judaea Brown is an American actress and social media influencer.
Judaea gained public prominence in 2020 after portraying Jemma St. John in all 24 episodes of Lena Waithe's American drama TV series The Chi till 2022. She portrayed Meg in the 2021 television film Our Father.
She is loved for her acting role in the TV series The Chi.
Judaea Brown, sometimes known as JB, is a dancer and a Taekwondo expert. She is not only a theatre actor with multiple Broadway roles to her credit but also an actress for the big screen.
Judaea Brown Age
Judaea Brown is 22 years old as of 2023, born on August 12, 2001, under the lively sign of Leo in the United States.
At this age, Judaea, being a young TV actress, has likely embarked on a journey of diverse roles, gaining experiences that contribute to her growth in the entertainment industry.
Early life of Judaea Brown
She was born on 12th August 2001 in Chicago United States. She was born and raised in Chicago.
The American actress holds American nationality, and she belongs to the mixed ethnicity group.
She follows the path of the Christian religion. She talks a lot about her parents in interviews but their identity is unknown.
She started following her acting passion at the age of five. Nothing much is known about her education.
Judaea Brown Career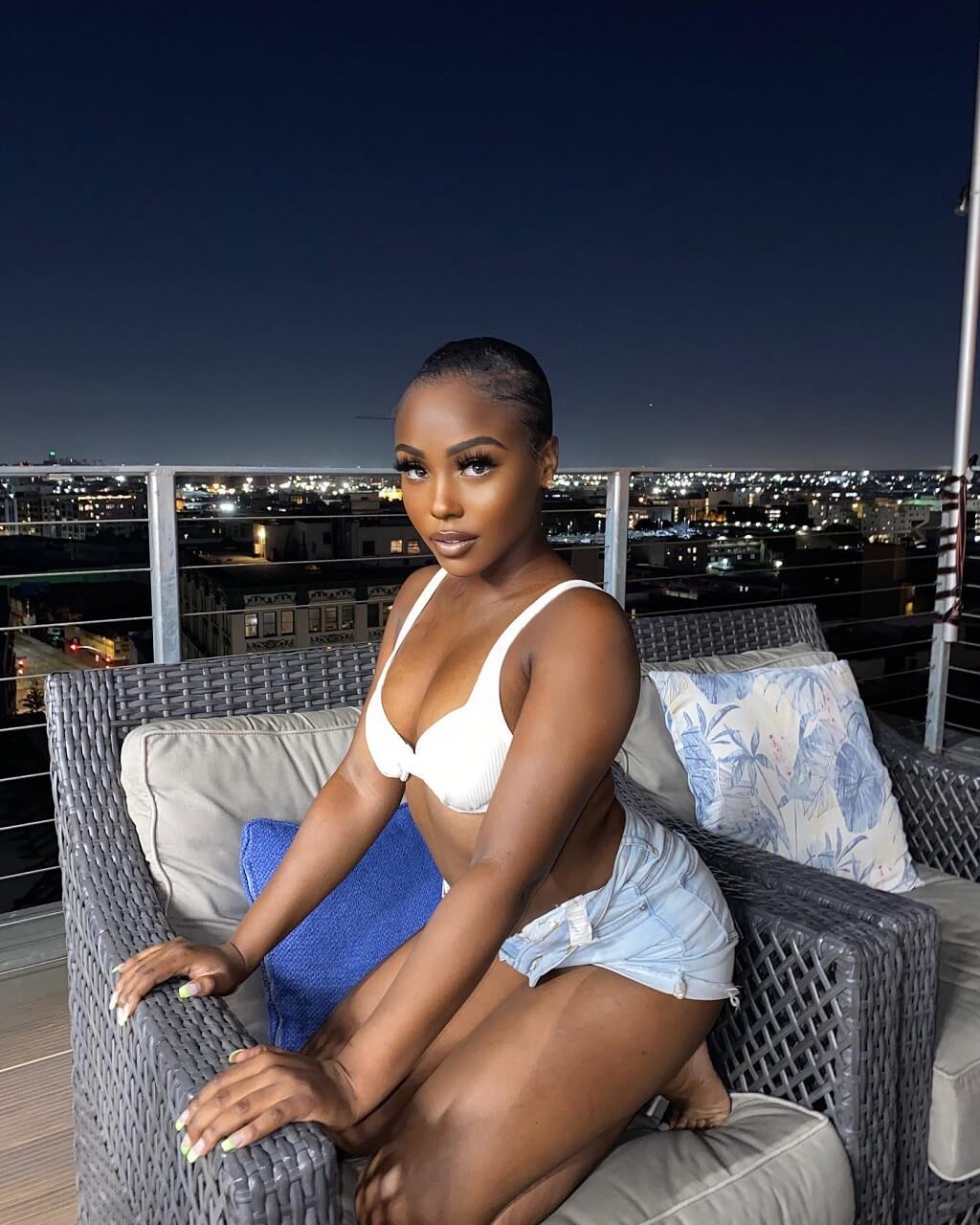 She is famously known as Jemma from the TV series The Chi. She started her career at the age of five.
As a child, she did voiceover commercials and print ads. She has done many commercials. Some of the popular ones are WOW Cable, Jim's Gym, Vita-mix, Kraft Foods, Inc., and Steak and Shake.
She has also worked as a theatre artist. Some of her assignments include South Pacific at the National Broadway Tour, Macbeth at the Lyric Opera House of Chicago, Margaret Garner Opera at the Auditorium Theatre, and the Christmas story on Broadway. She has been represented by Gray Talent Group since the age of 8.
In 2011, Judaea starred in two short films, namely The Christmas Tree and The Package. Then she went on to act in NBC's Chicago Med (2019) Comedy Central's Southside (2019), HBO's Native Son (2019) and Showtime's The Chi (2020).
Judaea is active on social media platforms. She has more than 59k followers on her Instagram account under the username @officialjudaeabrown.
Recently in 2022, she was amongst her fans' hot topics when she talked publicly about a situation in 'The Chi' show.
Brown acknowledged her character's infidelity in the video, noting that Jemma "needed something different" and called the teenager a "young girl" who "can change her mind."
In the show, Jemma cheats on her boyfriend Kevin with his best friend Jake portrayed by Michael Epps.
Jake's actor, Michael Epps, also added that their relationship in the show evolves throughout the current season as they face a "life challenge" together that forces them to make a "big decision."
Judaea Brown Personal Life
Once, on 28 June 2022, the American actress uploaded a series of pictures with a guy named Jonathan, a video creator, on her Instagram account. She captioned it, "my ace".
Many of her followers started commenting to this picture on Instagram not making sense of this development. Most of them kept asking "Are ya'll dating?".
Jonathan also commented with his Instagram account, @yo.boybrooks, saying, "family."
There is no confirmation about Judaea Brown's dating life and boyfriend details yet. Her zodiac sign is Leo.
She was diagnosed with stage 4 cancer (germ cell tumour) at 14 years in 2015. On 1 April 2020, she marked 4 years of being cancer-free on her Instagram page.
She loves Taekwondo, and Total Martial Arts in Chicago awarded her a First-Degree Black Belt.
She also had dancing training from Steve Southall/Donna Brum Dancers and American Dance. She excels at ballet, hip-hop, and tap dancing.
In her spare time, she likes to play tennis, and soccer, ride a bike, and model in addition to acting.
Also Read: Mia Lloyd Actress Biography
Judaea Brown Net Worth
Judaea Brown makes her living as a professional, and her estimated net worth is $2 million.
She also receives a respectable salary from her work as an actress.
Additionally, Brown receives a respectable income via sponsorship agreements, sponsored partnerships, and brand endorsments.
Also Read: Lilah Pate Actress Biography
Judaea Brown Height & Weight
The actress is 154 centimeters tall, or 5 feet 1 inch. She weighs 47 kilos or 103 pounds. Further, she has a nice look which makes her simple and attractive.
Well! This was all we want to share about Judaea Brown in this article. Let us know your feedback and opinion regarding this article below in the comment section.
Next Read: Rain Spencer Actress Biography