Bringing Karri Kathleen Turner's biography. Millions of people are her die heart fans. Her performance stunned everyone every time. Do you want to know about her achievements?
You are at the right place. In this biography, we will be discussing her life on a deeper side. Without further ado let's get into the biography.
Profile Summary
Name: Karri Kathleen Turner
Nickname: Karri Turner
Birth Date: 21 December 1966
Birth Place: Fort Worth, Texas, U.S.
Age: 54 Years
Height: 5 feet and 6 inches or 1.68 m
Net worth: $1 Million
Profession: actor, entertainment, and film actor
University: Oral Roberts University and American Academy of Dramatic Arts
Education: Graduate
Marital status: Married
Spouse: yes (name not know)
Children: two children
Who Is Karri Turner?

Karri Turner is a fantastic actress who has appeared in many TV programs and other platforms in the entertainment industry.
She has done a fabulous job in her career and that is why people cherish her massively.
She started working at a young age and achieved so much in her life. She is a great influencer and she has inspired many people in the industry.
Early Life of Karri Turner
Karri was born on 21 December 1966 in Fort Worth, Texas, and grew up in Bentonville, Arkansas.
She was raised by her father who was teaching math at a local high school, and her mother who was a theatre actress.
Mostly motivated by her mother but also by the actors and actresses she watched perform on TV.
From there, she became interested in acting and started practicing her skills while attending high school – she was also physically active at the time as she was a soccer player.
She attended college in Tulsa before moving to Southern California to attend the American Academy of Dramatic Arts.
After graduating from AADA, she performed with the famed "Groundlings" comedy troupe and the West Coast Ensemble theater company.
Karri Turner Career
Before officially launching her acting career, Karri performed with the improvisational comedy troupe from California called The Groundlings.
She made her debut TV series appearance in 1994 when she played Tanya Kavasi in two episodes of the sitcom "Wild Oats", which starred Tim Conlon, Paul Rudd, and Paula Marshall.
In 1996, Karri was invited to voice the character Delilah in the helicopter shooter video game "Soviet Strike", and in the following year she voiced Kathie Lee Gifford in the episode "Weight Gain 4000" of the critically acclaimed adult animated sitcom "South Park".
Karri made her debut film appearance in 1997 when she portrayed Wendi in the comedy "Who's the Caboose?" which was written and directed by Sam Seder and starred Alex Ferrer and Sarah Silverman.
In 2008, Karri portrayed Mom in Minivan, in the movie "Get Smart" which starred Steve Carell, Anne Hathaway, and Alan Arkin.
Karri's final appearance in a movie before she decided to go on tours was in "Hurricane in the Rose Garden" in 2009, starring Pascal Atuma and Yun Choi, but which received mostly negative reviews.
Just recently in 2020, she came back to acting when she guest-starred as Micki Kaydar in the episode "In the Wind" of the action police procedural series "NCIS".
Karri Turner Personal Life
Karri Turner has kept her love life a secret from the media's attention.
But it is assumed that she has been engaged in wedding vows with a non-celebrity personality in the 1990s as she was seen with that guy attending the celebration of the "JAG" series' 100th episode in 2000.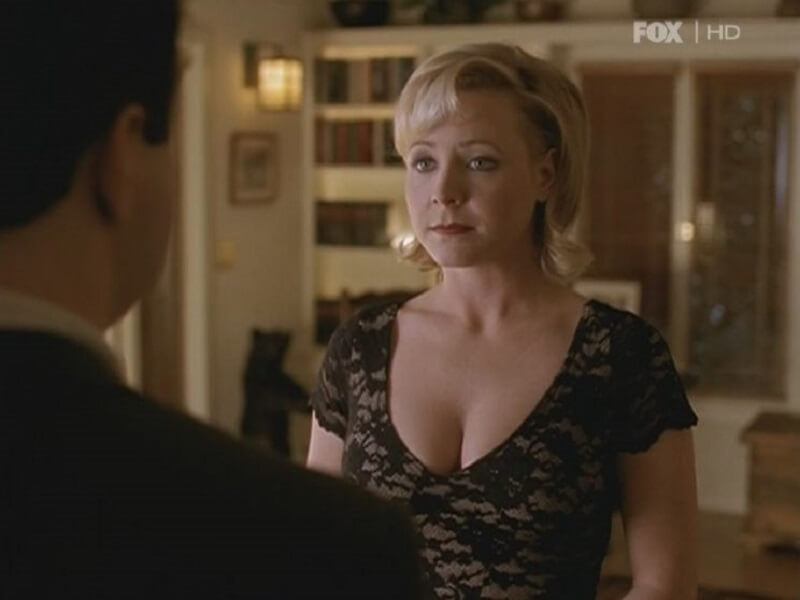 According to sources, it is assumed that the couple met each other at a party through a mutual friend and they were together for over four years before getting married.
Like Lets her marriage, she is never seen talking about children but she is seen with two girls who are assumed to be her daughters.
There are pictures of Karri with those two girls on the internet. Karri never bothered to explain everything to her fans.
Social Media Appearance
Unsimilar to other celebrities, Karri Turner has tried her best to keep her life private.
She has never shared anything regarding her personal life. It looks like she doesn't want to be in the spotlight.
She has kept her personal life separated from her professional life. Even her social media accounts are not available. She has established herself with her appreciable skills.
Karri Turner Net Worth
The approximate net worth of Karri is 1 Million USD. She has earned it with her hard work and efforts.
Being the most loved artist in the industry, she has earned a huge amount in her career.
She appeared in more than 15 films, television series, live-action, animated, and also in video games.
Besides this, she has earned a huge amount by advertising and promoting various brands.
The Bottom Line
Karri Turner is loved by millions of people across the world. She is one of the most talented actresses and has achieved so much in her life at a very young age. She appeared in multiple television series and movies.
No one knows her personally as she has kept her life private from social Appearance but everyone loves to see her on the screen.
People love her character and the way she performs in the act.
I hope you enjoyed reading the biography of Karri Turner. Let you share your feedback and opinions about this actress.
Next Read: Who is this famous American actress, known as Vanessa Chester