Are you the type of person who enjoys supporting someone who has just begun their career? Kash Doll is the type of person who started from nothing and is now a millionaire.
Kash Doll is an American rapper and actress whose background story makes everyone cry for her. But she has boldly faced everything and started shining in her career.
What was her background story? To know that, readers have to read the full article without fail. Let us get started!
Who is Kash Doll?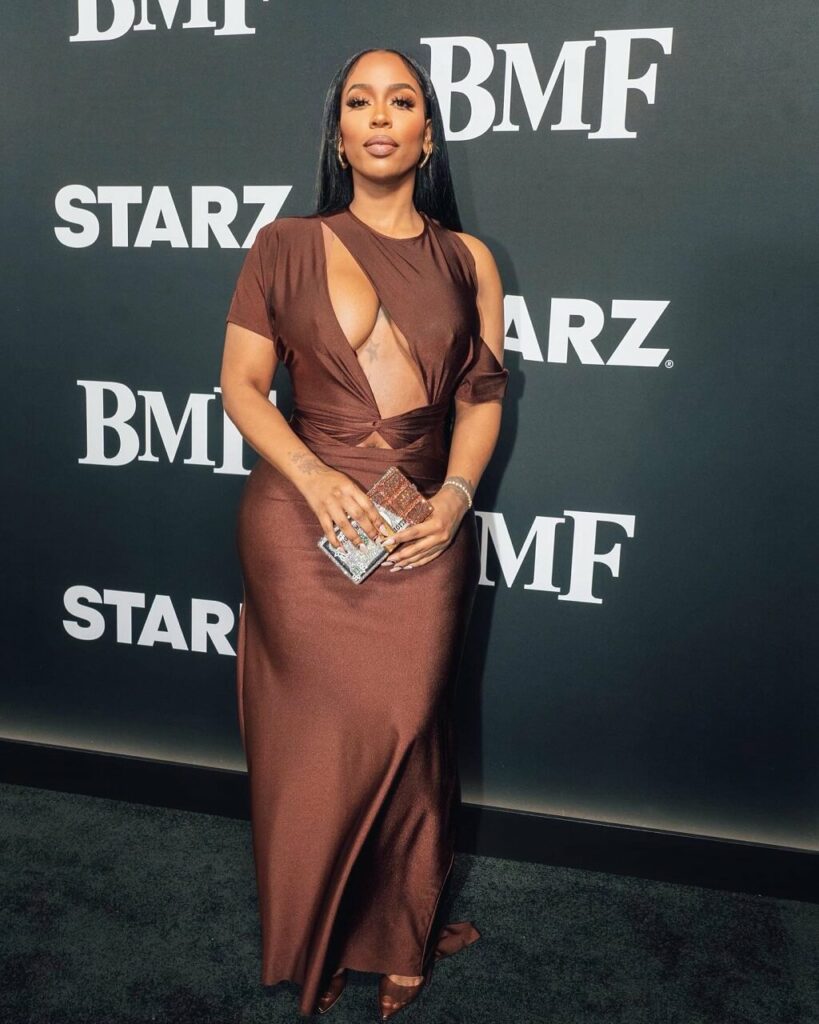 Kash Doll is a famous American rapper and actress who rose to fame through her songs For Everybody, Ice Me Out, and Stacked album. Kash Doll's real name is Arkeisha Antoinette Knight.
She started her career by singing songs at small clubs, charitable events, etc., and a one-time cash doll decided to post her short video on her TikTok application, and most of the people welcomed her voice and rap beats.
It motivated her to sing more songs. And Republic Records recognized Kash Doll's talent and signed her to a contract.
In the meantime, Kash surprised everyone with her acting skills. Yes, she acted in the "BMF" thriller series, where she played the role of Monique.
Early Life of Kash Doll
Kash Doll was born in Detroit, Michigan, United States of America, on March 14, 1992. Thus, Kash Doll's age is 31 as of 2023. She is of American nationality. In addition, she was of African and American descent.
She was born under the zodiac sign Pisces. Most of the personality traits of Pisces are hardworking, kind, caring, innovative, and talented. Surprisingly, all the personality traits match her characteristics.
Kash's father died when she was one year old, and her mother remarried another man. That couple has five children.
Unfortunately, Kash is forced to take care of herself. Thus, she worked several part-time jobs. During her part-time job, she learned to rap and freestyle.
Kash Doll also worked as a stripper at a nightclub. Then she started rapping songs in nightclubs, hotels, and charity events.
Even some people ridiculed Kash Doll for being a stripper dancer. But here is the thing to be noticed: her financial situation forced her to do it; for one night of a strip show, she earned about $26,000.
Her part-time jobs forced Kash Doll to drop out of Henry Ford College for business management. While she was studying in high school, her school expelled Kash Doll for her bad behavior.
As of now, there is no information about her family members in particular; we will update the section as soon as Kash opens up about her family members.
Kash Doll Career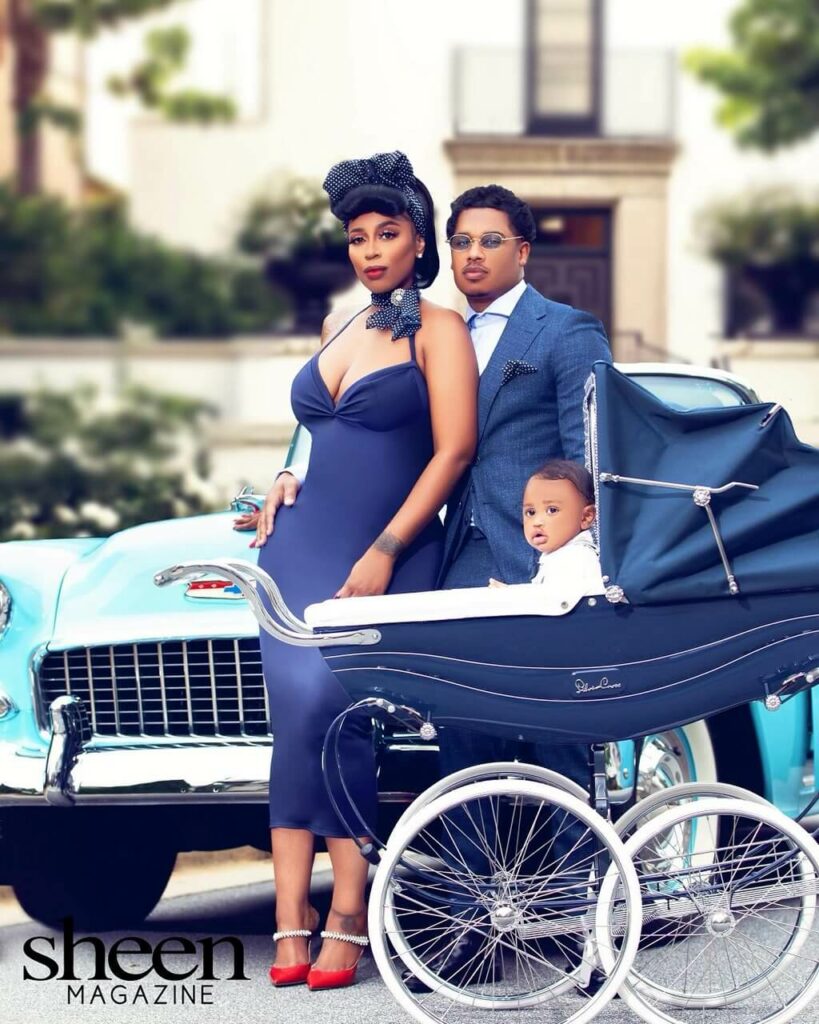 Kash Doll started her career by singing songs for a small local recording company.
Still, the company was closed, so Kash Doll used the social media platform to expose her singing talents, and she reached all corners of the world, including the world's most popular singer, Drake Graham.
Drake invited Kash Doll to perform a song at his Summer Sixteen tour stop in Detroit. And she did that proudly.
In 2015, she released her single "His & Hers." Then, the next year, Kash Doll released the songs "Run Me My Money" and "Accurate."
Two years later, Kash Doll released the blockbuster hit song "For Everybody."
Later, she released the album "Brat Mail," which consists of three songs, "Serious," "Check," and "Dancing." In "Serious," song Natasha Mosley collaborated with Kash Doll.
Then in the year 2018, Kash Doll released another album, "Vault," and the album contains three songs: "Here I Go," "So Crazy," and "Out of Line." In the same year, she released the "stacked" album.
There's a song in there called "Ice Me Out." It was a major milestone in the Kashubian doll's career.
And that song peaked at number 76 on the US peak chart positions.
In 2019, Kash Doll released new songs under the "stacked" album. And Kash Doll got a golden opportunity to sing the song "How's It Done?" for the Charlie's Angels movie. She collaborated with Kim Petras, Stefflon Don, and Alma for that song.
And in the year 2021, she released her song "Single and Happy." Kash Doll did not release any songs in 2022 because she was pregnant with his son.
Kash Doll Movies
In 2018, Kash doll acted in her debut movie, "Birds of a Feather 2," where she played the character Trish. Then she appeared in some movies like "I Got Hooked Up 2," "Buffed Up," "Empire" (a television series),
Kash Doll then landed a significant role in the television series BMF the following year. And she shared the screen with Tyshon Freeman, Christian Robinson, and Maurkice Moore.
She appeared in seven episodes.
Kash Doll Personal Life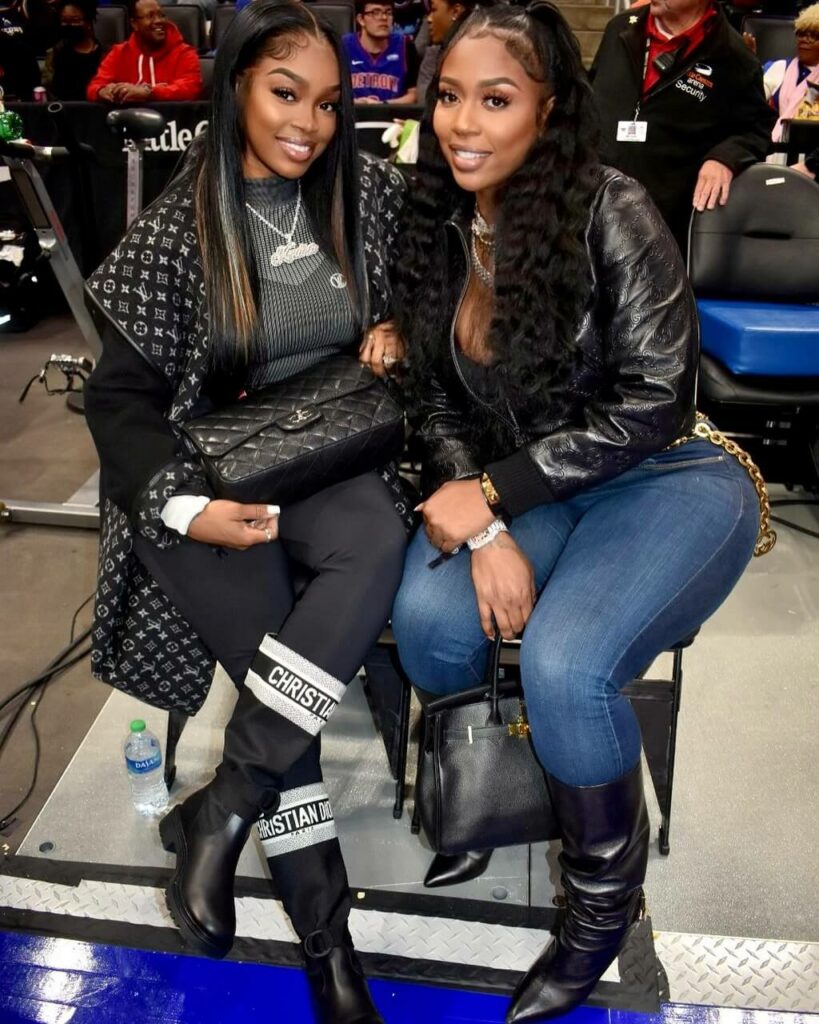 Kash Doll is in a relationship with the famous rapper Tracy Morgan. Tracy has a tremendous number of fans. Kash Doll revealed last year that she was pregnant with Tracy's child. Then only his fans will be aware of their relationship.
Both of them kept their relationship a secret. There have been no updates on their wedding dates as of yet.
And Kash Doll had previously been in a relationship with some guys, Eric from Africa, Big Sean, and Dex Osama.
Kash Doll Baby
Kash Doll's baby was born in 2021, and she owns an Instagram page for her son. But there was a huge controversy over the name of her son. Kash doll christened his son "Kashton." Many people are trolling her son's name.
Well, no mother can take that, right? Thus, Kash Doll replied harshly to the trolls, but all those trolls deserved it. Isn't Kashton a beautiful name?
Also Read: Quando Rondo Rapper Biography
What is Kash Doll's Net Worth?
Kash Doll's net worth will be around $2 million by 2023. She is a successful singer, and all her songs have millions of views.
And she separately runs her own YouTube channel; thus, she will be getting a lot of money from YouTube advertisers.
Kash doll's Instagram profile has 6.5 million followers. Subsequently, she will be getting more sponsors, brand promotions, etc.
Her net worth for 2022 is $1.55 million, and Kash Doll's annual salary is 500,000 USD.
Also Read: Pooh Shiesty Rapper Biography
Kash Doll Age and Height
Kash doll's age is 32 as of 2023, and a few years back, she admitted that she had plastic surgery for her breast and shared that she wasn't ashamed of that because it is her body!
Kash Doll has gained weight as a result of her postpartum weight gain. And it is a natural fit for the women in this world, and Kash is boldly embracing her new mom's life.
She is tall—about 5 feet 6 inches, 167 cm, or 1.67 meters—and weighs about 65 kg or 143 lbs. Her hair is black, and her eyes are black in color.
The end!
Do you like this article? Comment on it
Next Read: Lil Tay Rapper Biography