Who is Katlego Maboe?
Katlego Maboe is a celebrated South African TV presenter, singer-songwriter, and accountant. He was consecutively awarded Best TV Presenter at the South African Film and Television Awards in 2015 and 2016.
He is also known for hosting the morning talk show Expresso on SABC 3 since its inception in 2010.
In 2014, Maboe was appointed as a HOPE Cape Town Goodwill Ambassador. His philanthropic work involves projects that focus on providing health and education in Cape Town.
He rode the Cape Town Cycle Tour with Doctor Michael Mol in 2011 and 2013, to raise funds for charity.
Early Life of Katlego Maboe
Katlego Maboe was born on 29 October 1986 in Itsoseng, a township near Lichtenburg, and raised in the township of Ikageng, near Potchefstroom.
He became a member of the North West Children's Choir in 1998 while attending Potchefstroom Central School.
Maboe matriculated from Potchefstroom High School for Boys in 2004 and completed a Bachelor's degree in Chartered Accounting at North-West University in 2017.
Maboe is trilingual and speaks fluent Afrikaans, English, and Setswana.
Katlego Maboe Career
While studying at North-West University, a cappella group known as Flip a Coin asked Maboe to join them after they were brought to the attention by his singing voice.
They managed to release three albums together, with Maboe on beatboxing and vocals.
He made his television debut in 2009 on the Afrikaans lifestyle magazine series DEKAT.
He then began co-hosting the magazine series 50/50 on SABC 2 before hosting Expresso on SABC 3 when the show launched in October 2010.
Maboe has hosted the second season of Strictly Come Dancing South Africa.
He has also hosted the South African Film and Television Awards in 2016 with Minnie Dlamini, and in 2017 with Thando Thabethe.
Maboe hosted the eighth and ninth seasons of the reality television series Tropika Island of Treasure, for which he also wrote and performed the theme song for.
Katlego Maboe Personal Life
Katlego Maboe is unmarried. Katlego Maboe is not married. However, he has been in a relationship with Monique Muller for many years now.
No one knows the true story of how they met and began dating.
Monique worked as a flight attendant with Emirates Airlines from 2011 to 2015 after which she switched jobs to work as a marketing representative with Shimansky Jewellery.
The relationship took a dive earlier in 2021 after news broke that Katlego had cheated on her and infected her with an STD.
Katlego confirmed in 2020 that they were going through a painful separation. The scandal resulted in his losing a lot of jobs.
Katlego Maboe Net Worth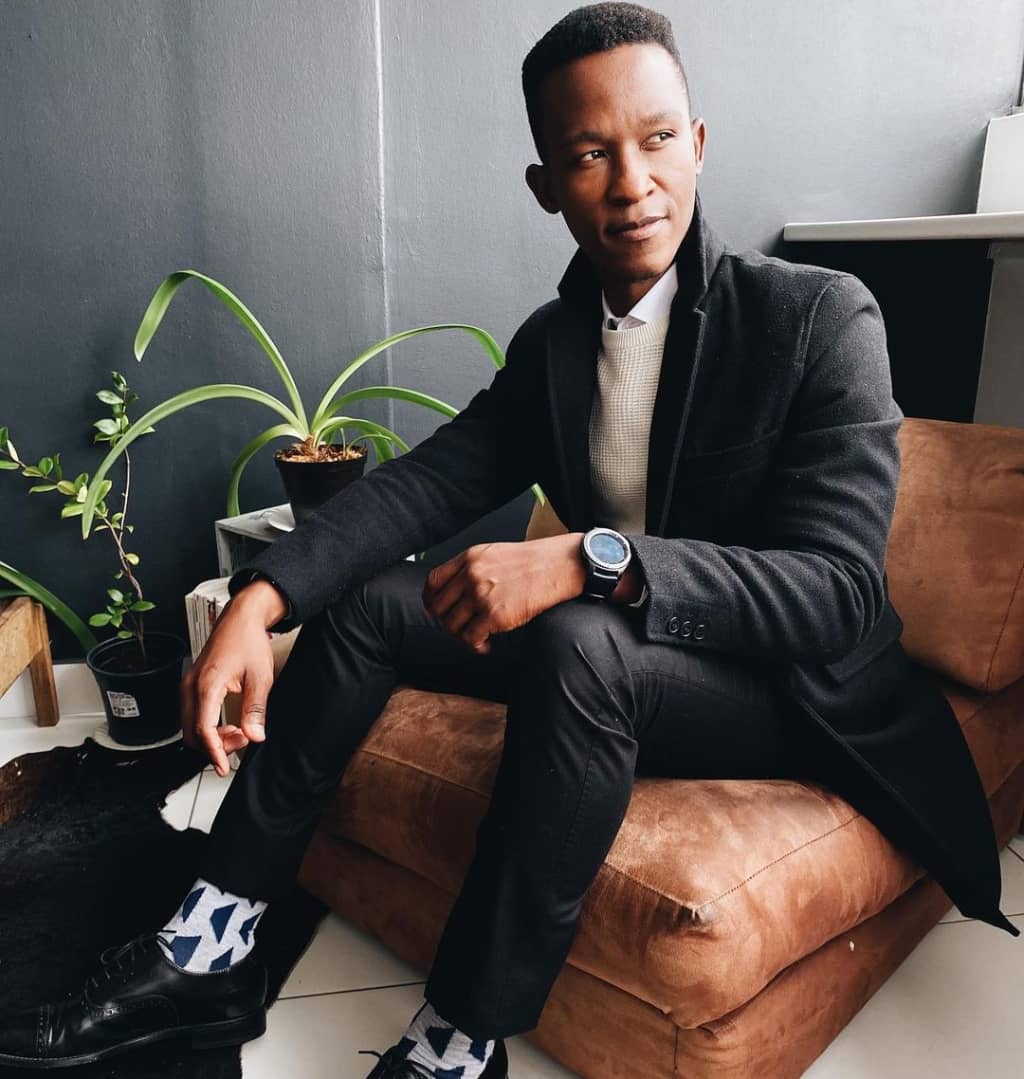 Katlego Maboe has a net worth of $1 million USD. Katlego has multiple jobs he does but his television work remains his major source of income.
His net worth has been growing significantly from 2020-2021.
At the age of 35, Katlego Maboe's income source is mostly from being a successful TV presenter. He is from South Africa.
We have estimated Katlego Maboe's net worth, money, salary, income, and assets.
Also Read: Who is actor Jaeden Martell?
Social Media Presence
South African television presenter and musician Katlego Maboe is officially back on social media. This is the first post from him for almost a year following his controversial cheating scandal that trended throughout the year.
In October 2020 a video of his wife Monique Muller exposing his cheating ways became one of the biggest stories of the last year.
He took to Instagram to share his thought, and to give his fans an idea of his current state of mind. He wrote in his post about how brutal the past year has been for him, and how it had taken so much away.
The Bottom Line
Amybeth McNulty is a South African TV presenter, and singer-songwriter. He is famous for hosting the morning talk show Expresso on SABC 3 since its inception in 2010.
Until the year 2020, Katlego Maboe had a very promising and solid future in showbiz. He cemented his name as the best presenter in Mzansi when he kept bagging the golden horn award for most popular TV presenter
Katlego has had a very difficult 2021 since his cheating scandal hogged headlines last year. His private life was splashed across the TLs for all to see.
This year also promised to be the year of redemption for the former Expresso breakfast show presenter.
Amybeth was young when he began her TV presenter, and in less than a decade he has become an international star.
His fans are excited to see more work from him in the future.