When someone gets into the industry, they see working on the big screen like a dream. Some people's dreams come true but most of them are up to television and theatre.
When it comes to Hollywood it's not quite as easy as it sounds.
Today we will discuss a person who joins the industry and becomes rolling in it, the most elegant, charming, and stunning Katrina Law.
Without wasting time let's explore her life.
Who is Katrina Law?
Katrina Law is an American actress. She is also a singer and a model. She is most famous for playing the role of Mira in "Spartacus: Blood and Sand", a Starz Television series.
She acts as a slave in the first two seasons of the series "Spartacus: Blood and Sand", and "Spartacus: Vengeance".
She is fairly well known for her role in the CW Television series "Arrow". She did justice with the role of "Nyssa al Ghul". She also includes some other prominent appearances.
She performed as "Karen Beach" in "The Oath", a "Sony Crackle" series. She also takes part as "Quinn Liu" in "Hawaii Five-0", a CBS series.
Early Life of Katrina Law
Katrina Law was born on 30 September 1985 in Philadelphia, Pennsylvania. She was uplifted in New Jersey. During Vietnam War, Her father served US armed forces as an officer.
He is a Catholic of German and Italian origin.
He met Katrina's mother during Vietnam War.
She is a bartender. She is a Buddhist of Taiwanese origin. Ever since Katrina was a child, her mother enrolled her in a variety of activities such as dancing, gym, karate, soccer lessons, and voice coaching.
Katrina is graduated with a theatre degree from "The Richard Stockton College of New Jersey". She was awarded as "Miss New Jersey Teen USA" in her teenage.
Katrina law Career
Katrina started her journey at a very young age. At 10 she acts in a Chinese movie. In 2000 she earned a role of a "teen girl" in a black comedy movie "Lucky Numbers". Later in 2001, she was cast as "Ursula" in the movie "Bottom feeders".
In the same year, 2001 she played the role of "Ani Bailey" in episode "Man enough" of the movie Third Watch.
In 2002 she did justice with the role of "Francine" is an American thriller film "Emmett's Mark".
In the same year 2002, she appeared in the role of "Morgan Brooks" in an American TV sitcom "Reba".
In 2003, Katrina acts as "Kate" in an American Television crime film "44 Minutes: The North Hollywood Shoot-Out".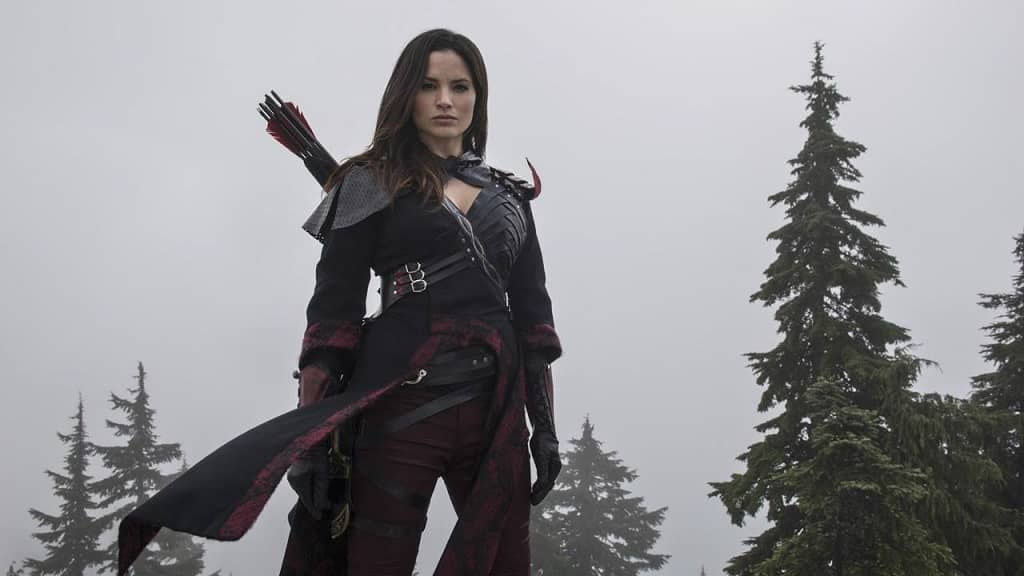 In 2005, a science fiction action horror film "Choker" is released. Katrina takes part in the role of "Santo".
In 2006 she plays the role of "Dealer No 1" in a comedy-drama film "All in". The same year she also worked in "If You Lived Here, You'd Be Home Now".
In the year 2007, a web series "The Rookie" has released. Katrina played the role of "Kate Wyman" in its third season.
Katrina also performs as "Katherine Schatz" in a political drama-comedy "A New Tomorrow" in 2007.
"Stiletto" a direct-to-video action film was released in 2008, cast Katrina in the role of "Biker Chick No.2".
In 2009 she played a part of "Jenna" in the comedy and romance film "Alpha Males Experiment", originally titled "Knuckle draggers".
In the same year, she had a part of an American action-comedy spy TV series "Chuck" as "Alexis". In 2010 first season of Spartacus "Blood and sand" was released, starring Katrina as "Mira".
Later on the same year, she also worked in the television series "Legend of the Seeker" as "Garren the Mord Sith".
She was a part of "The Grind" as "Jemma" in the same year. She did justice with many films and TV series during her career. Have a slight look at all of them.
"The Resistance" as "Lana" in 2010
"3 Minutes" as "Female Hunter" in 2011
"Spartacus: Vengeance" as "Mira" in 2012
"Ch:os: en" as "Amber" in 2013
"Arrow" as "Nyssa al Ghul" in 2014-2020
"12 Gifts of Christmas" as "Anna Parisi" in 2015
"Guilt" as "Nattalie" in 2015
"Death Valley" as "Annie Gunn" in 2015
"Checkmate" as "Katana" in 2015
"Legends of Tomorrow" as "Nyssa al Ghul" in 2016
"Training Day" as "Detective Rebecca Lee" in 2017
"Darkness Rising" as "Izzy" 2017
"The Oath" as "Karen Beach" in 2018-2019
"Sacred Lies" as "Miss Bailey" in 2018-present
"Hawaii Five-0" as "Quin Liu" in 2019-2020
"Magnum P.I." as "Quin Liu" in 2020
"Christmas with the Darlings" as "Jessica Lew" in 2020
"NCIS" as "Jessica Knight" in 2021
Katrina law Personal Life
Katrina Law is the top-rated actress of her time. In 2013 she married Keith Andreen. Keith Andreen is also an American actor. This beautiful couple tied the knot on 5 January 2013.
They have both been married for more than four years. Besides this, Katrina was blessed with a baby daughter in 2018.
Katrina law Net Worth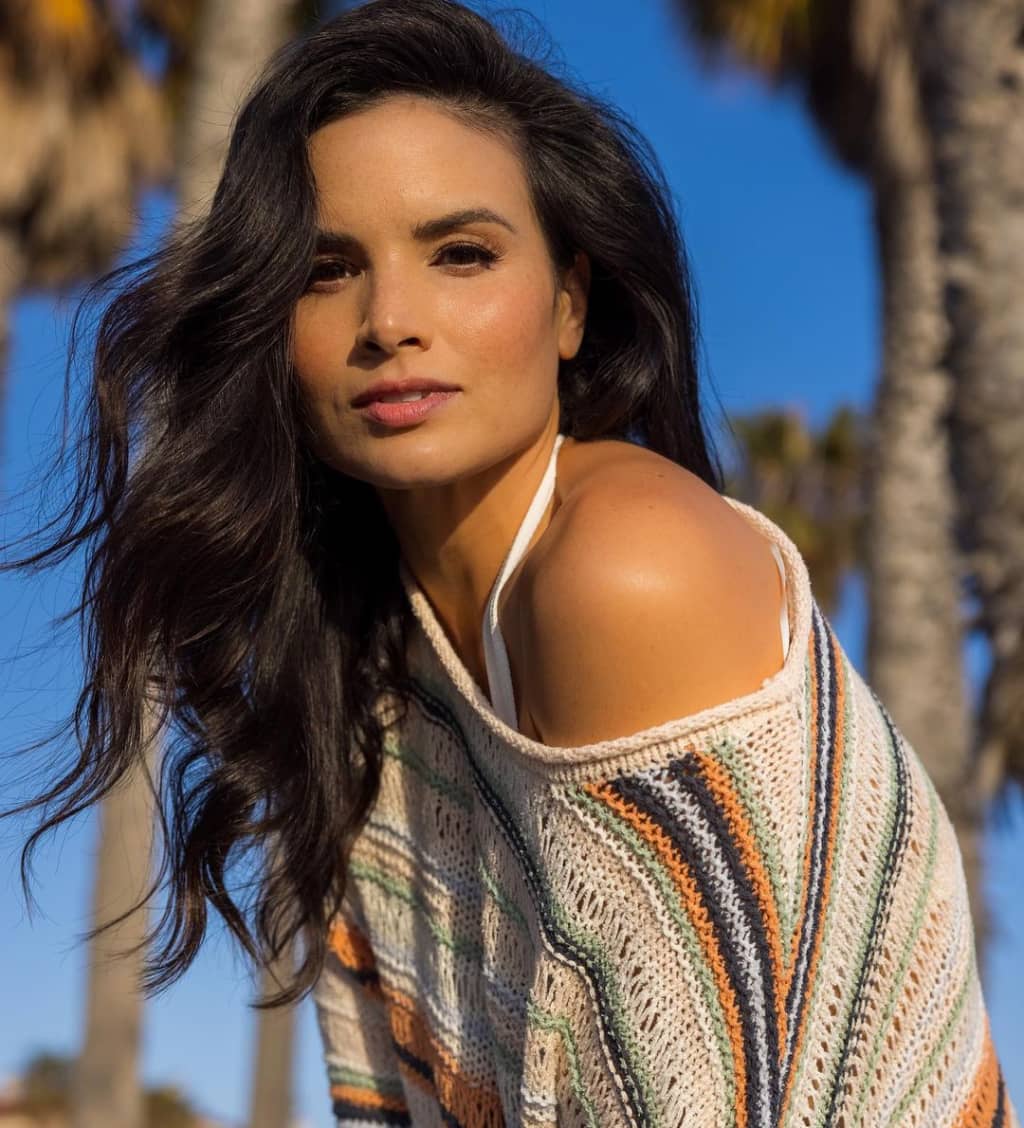 Katrina started her career as a movie star in 2000. The actress earns a lot during his 21 years of career. She is one of the most hard-working and consistent actresses of her time.
No doubt Persistence, creativity, and desire to grow in the field pay off. The actress has an estimated net worth of $2 Million.
At all, Katrina has made enough capital to enjoy her whole life luxuriously.
Social Media Appearance
Social media is a magnificent powerful tool for actors to showcase their daily life activities. If you know how to use it correctly and in a proper way, it will become more useful.
Almost every celebrity has an account on different social media platforms.
She owns a website named "misskatrinalaw.com". Katrina Law also has a lot of Fans and Followers on social media.
Twitter: More than 126.7k Followers
Instagram: More than 656k Followers
I just hope that you had a good experience with this article. But, it would be great for us if you can share your feedback with us in the comment box.
Next Read: Who is Anna-Maria Sieklucka?