Here is Kayla Itsines who has changed thousands of people's lives through her amazing fitness guides. However, there was a time when she was very weak from health.
But today, Kayla is the ideal of most fitness gurus and is inspiring the whole world. Let's begin this very inspirational biography of Kayla Itsines and get motivated for your fitness too.
Who Is Kayla Itsines?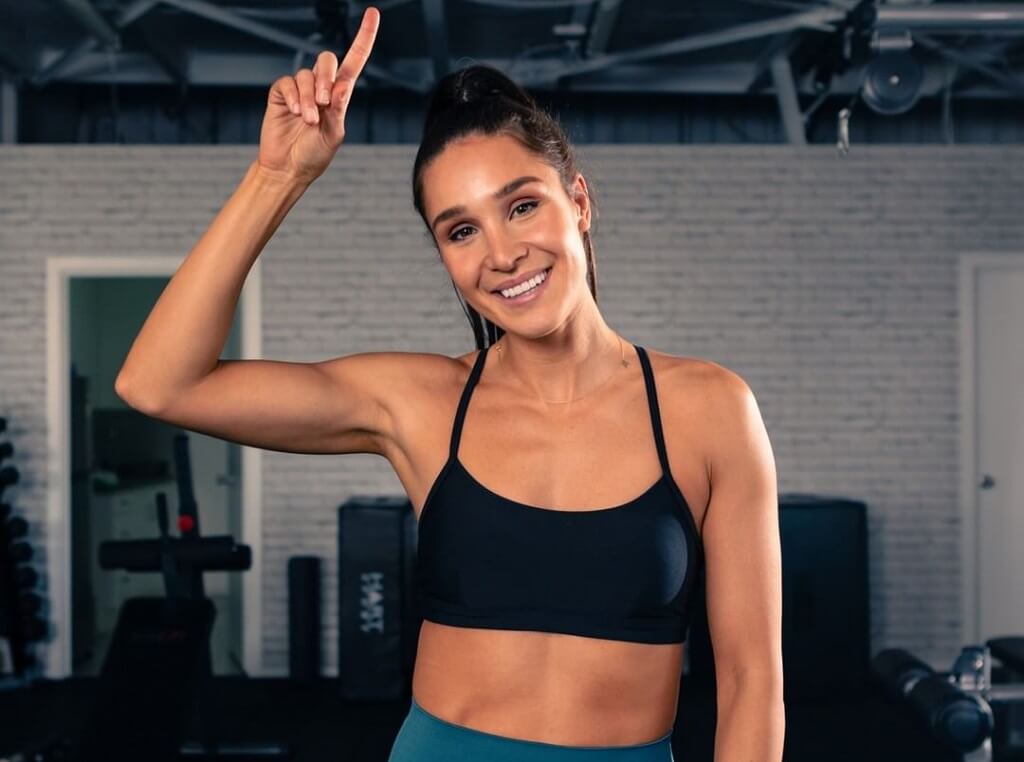 Kayla Itsines is a renowned Australian Personal Fitness Trainer, Entrepreneur, and Author.
She is globally famous for her fitness e-book series, Bikini Body Guides, and her nutrition planning and workout app, Sweat: Fitness App For Women.
Since 2008, Kayla is working as a professional fitness trainer. She has guided thousands of people and has changed their sickly health into fit and strong health.
She is also the founder of the Bikini Body Training company which she founded along with her boyfriend Tobi Pearce.
Kayla is currently the leading fitness trainer in Australia with more than 13.1 million followers on Instagram and over 29 million followers on Facebook.
Let you see the complete story of this great woman and the know-how she succeeded to do so.
Early Life and Family Background
Kayla Itsines was born on 21 May 1991 in Adelaide, South Australia, She is 32 years old as of 2023. Her father Jim Itsines and mother Anna Itsines are teachers who were doing their job in her hometown.
She has also a younger sister name Leah Itsines who is a personal trainer and food stylist. As Kayla's parents were teachers, she would surely have been passed a strict childhood.
However, her parent's love is at another level. Due to her parents, she became good at her studies and enjoyed her childhood being a smart student.
Kayla has also shown a keen interest in sports. During her childhood, she loved to play basketball and other sports, despite being underweight and sickly.
When she became 15 years old, doctors told her that she might be going to suffer from fertility problems in the coming years as she had endometriosis.
In search of its solution, she found that if she became fit and healthy, she could prevent her fertility.
Therefore, she started her journey to become a fit and healthy woman which further took her to an extraordinary position, where she is today.
Kayla Itsines Career
Kayla started her career at a women's gym in Adelaide. After a few days, she started believing that most women seek three specific outcomes from training.
They are smaller inner thighs, flatter abdomens, and more toned arms. Along with this, they are also concerned about becoming too bulky.
Kayla also helped her sister's friend by training her who was curious to improve her fitness so that they could play Netball on their high school team.
For this, they were focused to build core strength and powerful legs.
She guided them about nutrition, and also gave them advice to take before-and-after photos of themselves to track their progress.
Kayla's 12 years old cousin suggested Kayla use Instagram as a way of organizing and managing the photos. Thus, she started doing and followed her advice accordingly.
In just after a few days, she gained thousands of followers on her Instagram profile and got requests for fitness advice and help. Looking at this, Kayla's partner, Tobi Pearce suggested her write an e-book in which she can add her routines and can sell online.
In March 2013, their group established the Bikini Body Training Company with Itsines as director and Pearce as CEO.
Shortly, they released their first two Bikini Body guides, with Itsines' workouts in the first volume, and nutrition information from dietician Julie Dundon and Anne Schneyder of Nutrition Professionals Australia in the second volume.
Rise of Kayla Career in Her Life
In November 2016, Pan Macmillan published Kayla's first print book, The Bikini Body 28-Day Eating and Lifestyle Guide.
Next Year, she announced the next publication of her second book, The Bikini Body Motivation & Habits Guide.
She credits her social media success to keeping consistent care to her followers and their fitness journey, despite taking care of her own journey.
Kayla has also a YouTube channel where she taught through video methods. She created her channel on 1 November 2012 and named it after her.
Currently, she has achieved over 395K subscribers and has uploaded more than 86 videos till now.
She has also an application Sweat: Fitness App For Women which is available on the Google Play store. The app has been downloaded by more than 5M peoples and has a rating of 3.8 out of 5.
Kayla Itsines Husband and Personal Life
Kayla Itsines is currently unmarried and has no boyfriend. Earlier, she was engaged with Tobi Pearce whom she first met in a gym. They shortly became friends and then couples.
In April 2018, the couple get engaged. Kayla and Tobi were also blessed with a child in 2019 named Ama. Unfortunately, the couple announced their split on 21 August 2020.
There is an untold fact about Kayla Itsines. She has given up drinking alcohol and hasn't drunk since 2012.
She is totally focused on fitness and health and that could be also a reason why she stopped drinking alcohol. Currently, she resides in Adelaide, Australia.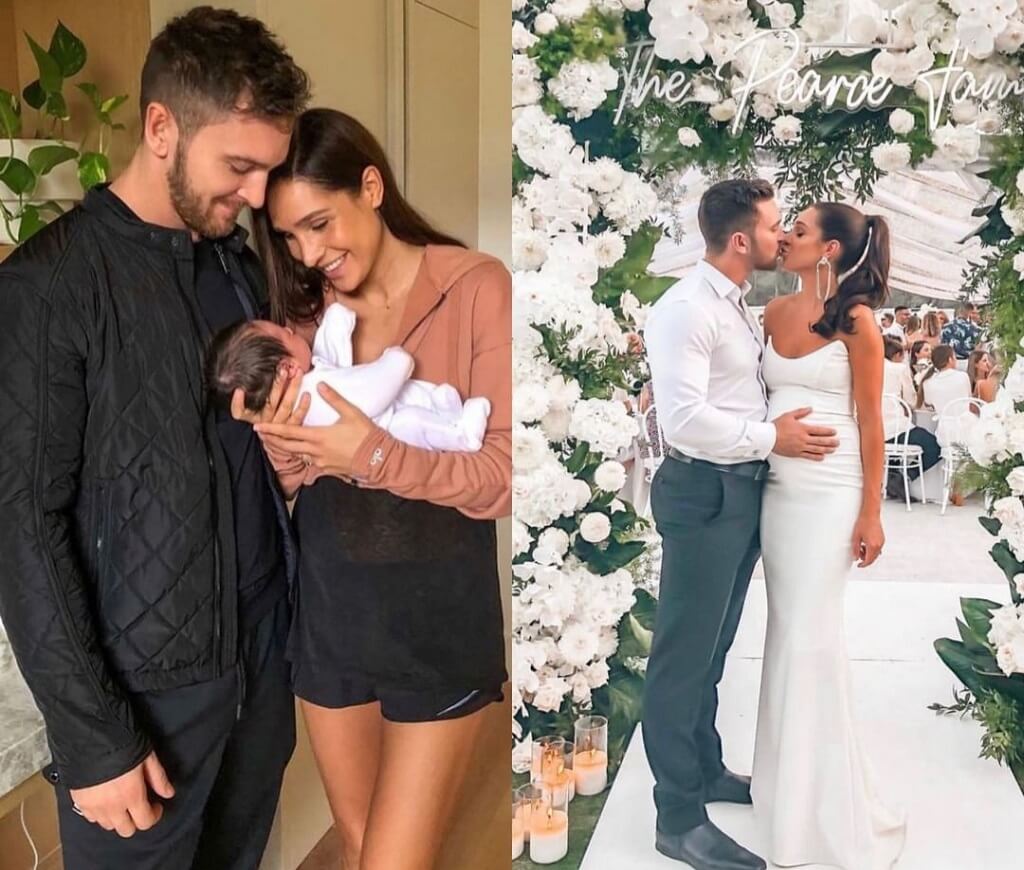 The Bottom Line
Kayla Itsines is an amazing woman who is inspiring the whole world through her life story. After reading her biography, you must be sure that success isn't about you thinking every time.
Sometimes, it comes randomly and even you couldn't realize it. The same thing happened with Kayla.
She joined the gym for her own fitness. But her great sense of humor and smartness led her to build her own empire.
Next Read: Who is Taboo Rapper?
I hope you enjoyed reading the biography of Kayla Itsines and were inspired a lot. Let you share below in the comment section whatever you think about her story.