Here is one of the best ABC News report's biography that has won thousands of hearts. We are talking about Kayna Whitworth, a correspondent for ABC News.
She is influencing the youngers through her amazing success. Read her story below and know everything about this famous journalist.
Who is Kayna Whitworth?
Kayna Whitworth is a well-known American reporter and journalist. She is immensely popular for being a correspondent for ABC News.
She also appears in the famous shows, Good Morning America and ABC World News Tonight. Kayna has earlier worked in several reporting companies including KOLD news and KBOI.
She is working in ABC News since 2015 and there is no chance of leaving her job. She is stable here and enjoying her life with her husband and children.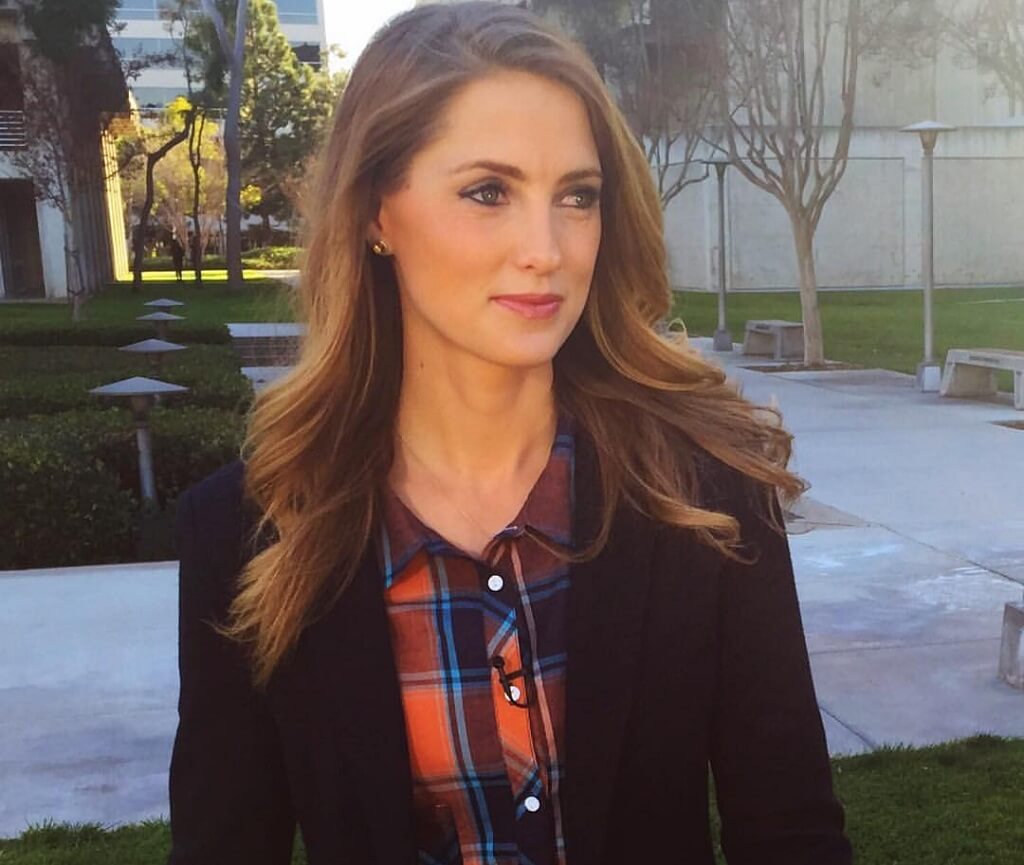 Early Life of Kayna Whitworth
Kayna Whitworth was born on 4 July 1982 in Aurora, Colorado, United State. She was raised in the United States with her father, Rocky Whitworth, and mother, Mary Whitworth.
She has also a sister name Kallen Whitworth.
Kayna did her elementary education at Grandview High School. Later, she attended Colorado State University in 2002 and earned a bachelor's degree in Communication and Media Studies in 2005.
Before this, she also attended Arizona State University. Kayna was a very bright student and has also performed excellently in school times.
Rise to Stardom
Kayna Whitworth started her journalism career in September 2005 as a reporter at KTVZ in Bend, Oregon. She was serving as a morning anchor and multi-media journalist.
Along with this, she was also a sports anchor and reporter at KTVZ. Kayna left the job in November 2008.
She then worked at KBCI and KBOI as a morning anchor and reporter. At KBCI, she was doing fisher broadcasting where she left the job in October 2010. At KBOI, she was working as a solo anchor of a three-hour morning show.
She has also mentioned that she was a multi-media journalist who can shoot, write, and edit the show. She left her job at KBOI in December 2010.
Kayna then joined KOLD News 13 (CBS) in November 2010 and started working as a Morning Anchor. She continued her job here for the next 2 years and then left it in November 2012.
Gaining experience from lower to higher anchoring positions, she really learned a lot practically and made a place for big NEWS companies.
Kayna Career at ABC News
After leaving all the companies, she looked for a good and reputed NEWS organization. Kayna was shorty hired by the famous news channel, American Broadcasting Company (ABC) News.
She joined the company in June 2015 and working till now. She has also appeared in various TV shows of this company. Such shows are Good Morning America and ABC World News Tonight.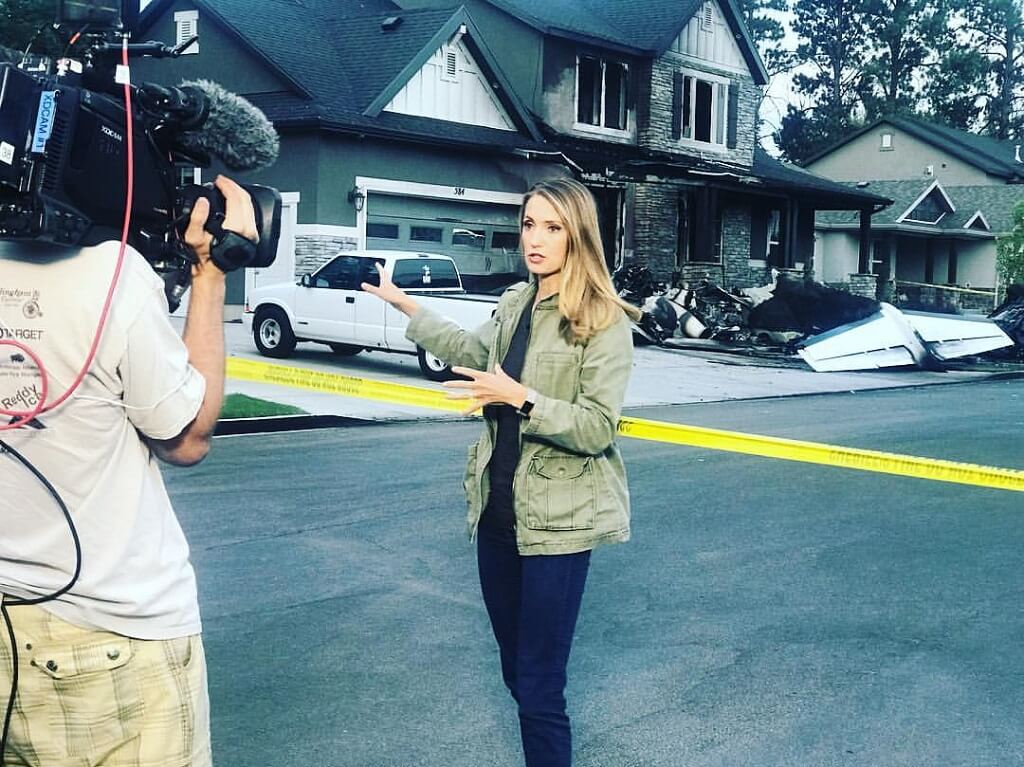 Kayna has created a very strong relationship with this company. And she might be working there till the end. She is now a very important part of the Good Morning America show.
Kayna Whitworth Personal Life
Kayna Whitworth is a married woman who tied the knot with her boyfriend, now husband Rhett Lewis. He is a sports reporter for WHDH. The two first met in Boston, Massachusetts during their work.
They eventually became friends and started dating each other. Kayna finally married Rhett Lewis on 15 May 2015 in a ceremony located in New Orleans, Louisiana.
Hot Read: Natasha Bertrand American Journalist Biography
Kayna and Rhett were blessed with their first child, a son, on 23 August 2017 named Conway Whit. The couple then welcomed their second son on 13 April 2019 and named Wylder Whit.
Kayna currently lives in California where she is covering the reports. She is an adventurous person who always likes to visit new places across the world.
Kayna Whitworth Net Worth
Kayna Whitworth estimated net worth is $1 million USD. She has earned a lot in her life through her anchoring profession.
She has mainly generated that much capital from ABC News as it is a big company that pays its reporters massively.
Besides this, her work at KOLD News, KBCI, and KTVZ also generated a good amount of capital. All, she is very strong financially and can easily enjoy her life in a luxurious way.
Social Media Appearance
Kayna is a bit famous on social media platforms. She mainly appears on ABC shows. Currently, she has more than 12.7K followers on her Instagram handle and over 18K followers on her Twitter handle.
Besides this, she has more than 24K followers on her Facebook page.
On all of her social media profiles, she has got the verified blue tick that represents her popularity. The journalist has also her LinkedIn profile where she has more than 500 connections and over 600 followers.
The Bottom Line
Kayna Whitworth is doing awesome and inspiring the women broadly. She is a very brave and smart woman who never let herself fail in her life.
She has consistently worked hard and has used risky strategies for building a strong career. Now, she is stable and enjoying her life happily.
Next Read: American Journalist Abby Hornacek Life Story
I hope you find some crazy moments in her life. And obviously, it would be as she is herself a crazy woman. Let you share your feedback about her and her story.