Kendrick Sampson (born on 8 March 1988) is a renowned American actor and activist, celebrated for his amazing performances.
He has appeared in notable shows such as The Vampire Diaries, Gracepoint, How to Get Away with Murder, The Flash, and his role as Nathan on HBO's Insecure.
We would like you to read this article and know every interesting thing about him.
Kendrick Sampson Profile Summary
Name
Kendrick Sampson
Birth Date
8 March 1988
Birth Place
Houston, Texas
Age
35 Years Old
Height
Feet & Inches: 6''
Centimeter: 182cm
Meter: 1.82m
Weight
Kilograms: 78kg
Pounds: 171Lbs
Net Worth
$1.5 Million
Profession
Actor, Activist
School
Elkins High School
Father
Hoyle Sampson Sr
Mother
Daphne Smith Sampson
Marital Status
In a Relation
Girlfriend
Hayley Kiyoko
Nationality
American
Who is Kendrick Sampson?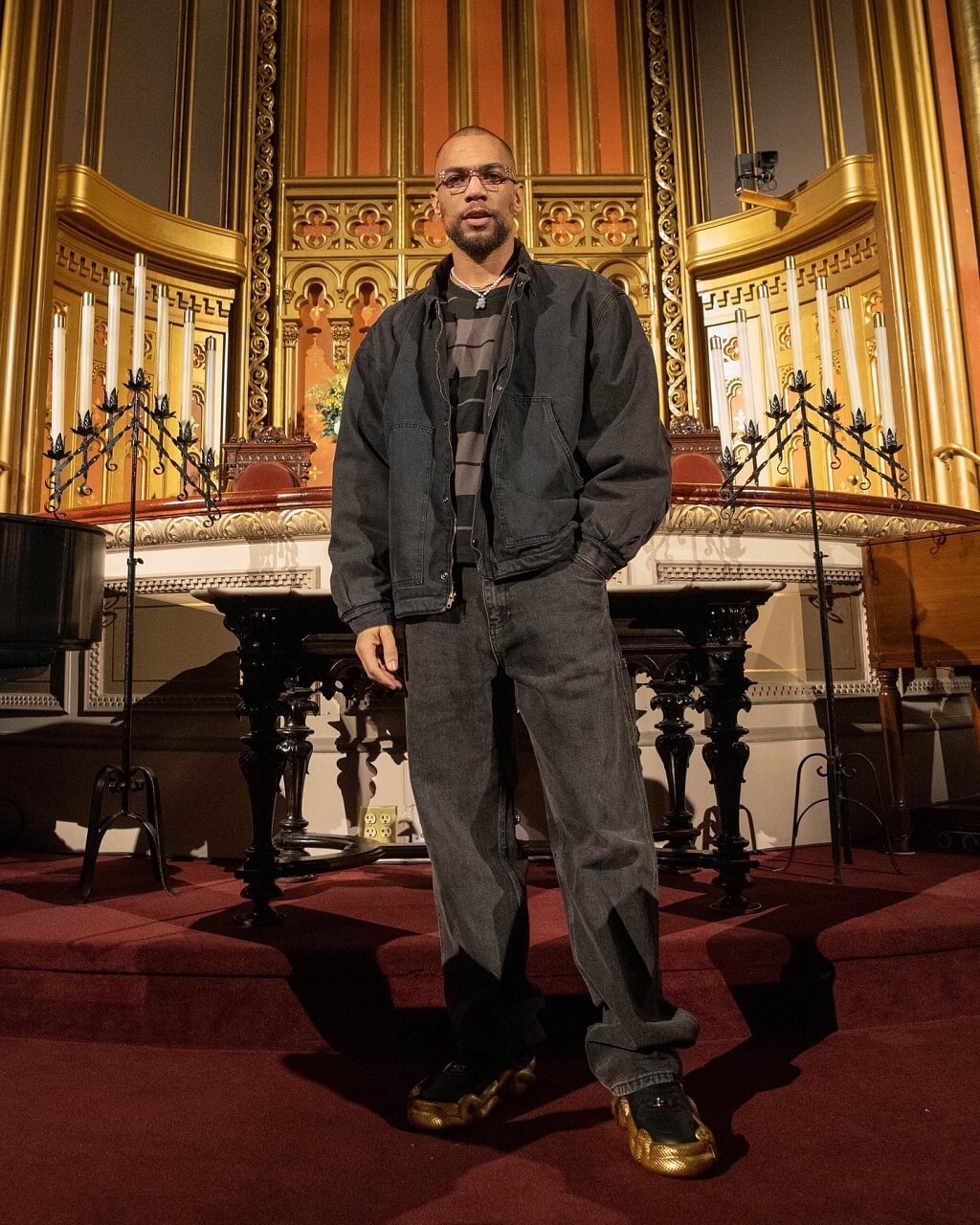 Kendrick Sampson is a famous American actor and activist, best known for his appearances on The Vampire Diaries, Gracepoint, How to Get Away with Murder, The Flash, and his role as Nathan on HBO's Insecure.
With his charm and enigmatic acting, he has secured a considerable fan base.
Early Life of Kendrick Sampson
Kendrick Sampson was born on 8 March 1988 in Houston, Texas, in the United States of America.
Thus he holds an American nationality and belongs to the mixed ethnic descent.
The renowned actor was born to Daphne Smith Sampson, his mother, and Hoyle Sampson Sr, his father. In terms of siblings, he doesn't have any.
Their parents raised him as a lone child.
Additionally, from a very young age, he developed a strong interest in the arts and music. However, while he was just ten years old, he had an interest in acting.
As far as the star actor's educational background is concerned, he attended Elkins High School initially. He began doing theatre during his senior year of high school.
He may or may not have continued his studies by enrolling in college.
He took private coaching, improv, and scene study lessons in Los Angeles between 2007 and 2008.
He booked an earlier role previously in 2005 as Lamar in Resurrection: The J.R. Richard Story.
Kendrick Sampson Age
As of 2023, Kendrick Sampson is 35 years old, having been born on March 8, 1988.
His journey in the world of acting and activism has showcased a remarkable blend of skill and purpose.
Kendrick Sampson Career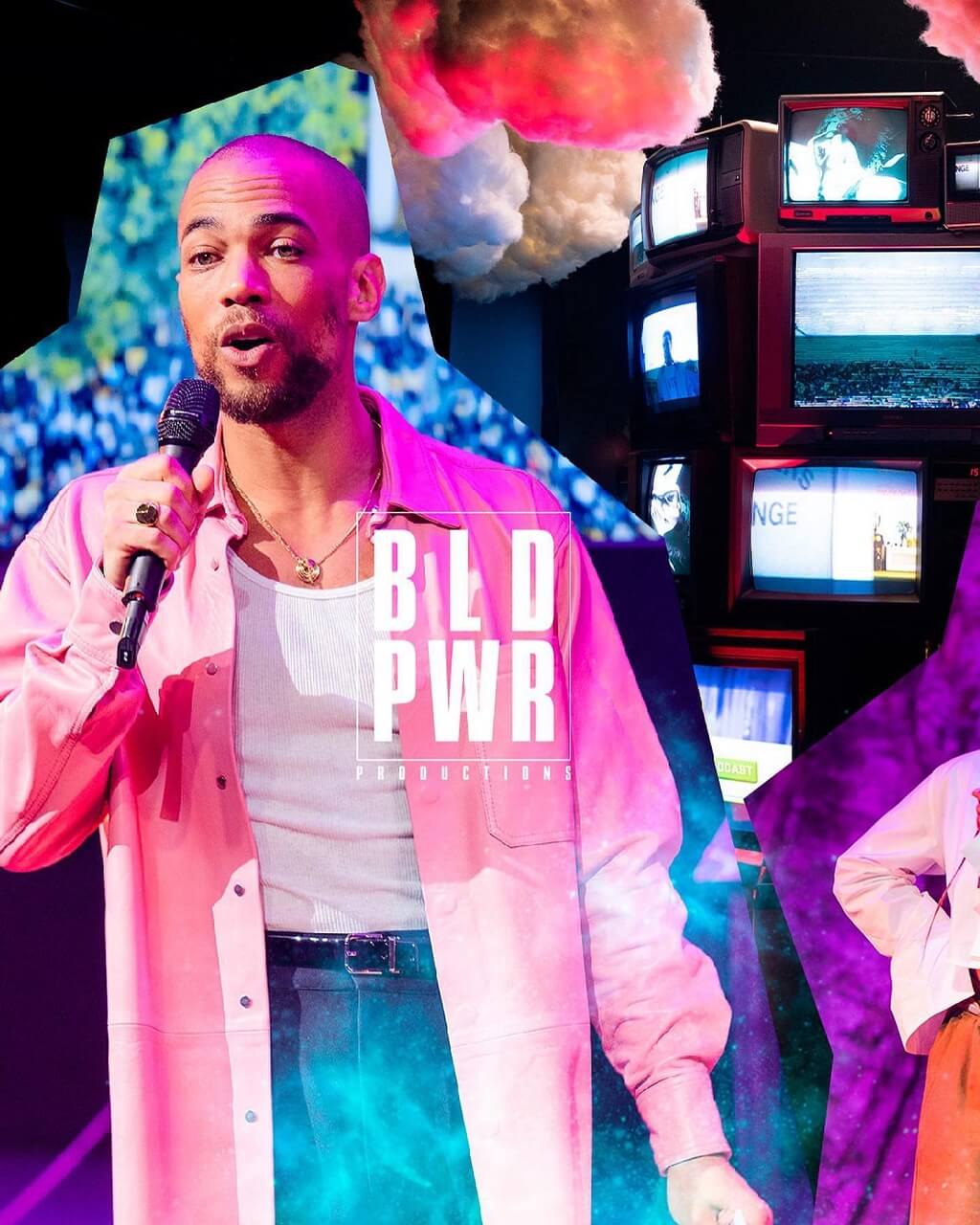 Kendrick Sampson is an accomplished actor and activist from the United States of America.
Sampson made his television debut in 2008 as a guest star on two episodes of the ABC Family sitcom Greek, followed by a guest appearance on an episode of CSI: Crime Scene Investigation in 2010.
Additionally, in July 2013, Sampson was cast in The CW's The Vampire Diaries' fifth season as Jesse. In January 2014, he was cast as Dean Iverson on Fox's Gracepoint.
In November 2014, he appeared in Hayley Kiyoko's music video for the song "This Side of Paradise."
Also in July 2015, he was cast as Caleb Hapstall on ABC's legal thriller How to Get Away with Murder. He started Sampson Studios, an independent production company.
In May 2019, he founded BLD PWR to foster fresh development, empowerment, and transformation among impoverished communities and throughout American society.
Additionally, the activist was an active participant in and leader of Black Lives Matter protests in Los Angeles following George Floyd's assassination.
He said that he was beaten with rubber bullets by a police officer during the protests. He has called for a one-day strike in Hollywood in protest to the shooting of Jacob Blake.
Sampson partnered with JusticeLA in 2020 to create #SuingToSaveLives, a public service announcement on the health of detainees at Los Angeles County jails during the COVID-19 outbreak.
He was a principal actor in commercials for Church's Chicken and Chevy. On stage, he has performed in productions of A Christmas Carol and The Reckoning.
Kendrick Sampson Girlfriend
Kendrick Sampson is currently single and has no girlfriend as of 2023.
However, reportedly he was earlier linked to a woman named Hayley Kiyoko, with whom he had been dating for a long time.
She is a singer, songwriter, actress, and director who hails from the United States of America.
Also Read: Devan Long Actor Biography
Kendrick Sampson Net Worth
Kendrick Sampson has an estimated net worth of $1.5 Million as of the year 2023. In the previous year, he had a net worth of $1 Million.
He undoubtedly has a substantial net worth as an actor. He has also amassed considerable riches and renown through his work on various projects.
Furthermore, his major source of income is his fabulous acting career which earned him nearly $60,000 last year. His annual income is around $0.5 Million, which is quite a massive amount.
Also, he may have certain secondary sources of income like some business or contract work, but he has never disclosed them in detail.
Also Read: Jay Harrington Actor Biography
Physical Appearance
Kendrick Sampson is a very attractive and charming man who mesmerizes the audience with his incredibly smart performances.
He stands at a height of 6 feet or 182 centimeters or 1.82 meters. His towering height gives him an edge over the other actors and makes him stand out.
Kendrick Sampson has a weight of around 78 kg or 171 lbs. He is extremely fit and has a well-sculpted body from his regular workout routine and his strict diet.
Apart from this outer appearance, he is a very jolly and humble person which makes him have so many fans around him. So this is all you need to know about the Vampire Diaries actor.
Thank you for reading this article about Kendrick Sampson.
Please feel free to share any thoughts and opinions or any other interesting fact that you may come across and write it down in the comments section below.
Happy reading!
Next Read: Kene Holliday Biography