Here is the biography of Kevin Harlan who is best known for his amazing profession, that is a sportscaster. Despite this, he entertains people with his special aptitudes.
People just love his shows and castings on a broad level. And that's why they demand to know his full story.
Well, here we are with his complete biography that you should need to read. So, push your step forward in the world of reading that is based on Kevin Harlan's life story.
Profile Summary
Name: Kevin Harlan
Birth Date: June 21, 1960
Birth Place: Milwaukee, Wisconsin, USA
Age: 63 years old
Height: 6 feet and 3 inches (1.91m)
Net Worth: $2 million
Profession: Sports Commentator and TV host
School: Our Lady of Premontre High School
University: The University of Kansas' School of Journalism and Mass Communications
Education: Bachelor's in Broadcast Journalism
Father: Bob Harlan
Mother: Madeline Harlan
Siblings: Bryan Harlan and Linda Harlan
Marital Status: Married (1987)
Wife: Ann Harlan
Children: 4 (Haley, Abigail, Rob, and Olivia)
Nationality: American
Residence: Mission Hills, Kansas
Who is Kevin Harlan?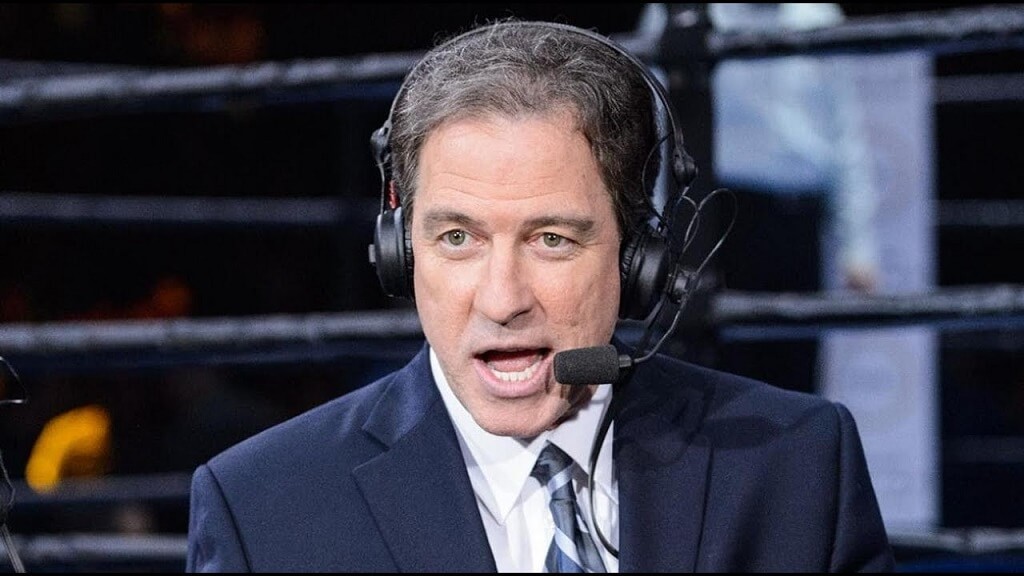 Kevin Harlan is a famous American sportscaster and broadcaster. He has an extensive career of more than 40 years. He has conducted football, basketball, and other sports callings.
He has worked on well-known platforms like NFL, ESPN, Turner Sports, Fox, CBS, Minnesota Timberwolves, etc.
His presentation techniques and sense of humor is his distinctive trait. He is really a multi-talented and extraordinary media personality in the USA. His gentle tone and competence have won the hearts of many people.
In 2017, National Sports Media Association (NSMA) elected him by his peers for the National Sportscaster of the Year.
Again in 2019, it has been elected the National Sportscaster of the Year. He is living a bountiful standard life with fantastic earnings and worth.
Early Life of Kevin Harlan
Kevin Harlan was born on June 21, 1960, in Milwaukee, Wisconsin, United States of America.
His father Bob Harlan was the previous Chief Executive Officer and Chairman of the Board of the Green Bay Packers (USA-based football team). His mother Madeline Harlan was an actress.
He spent his early life in Green Bay, Wisconsin.
Kevin Harlan continued his early education at Our Lady of Premontre High School. In that school, he was attracted to broadcasting.
To fulfill his interest, he started broadcasting on a high school radio station named WGBP, calling play-by-play for different teams – football, ice hockey, and basketball.
After completing matriculation, in 1982 he obtained a degree of Bachelor's in Broadcast Journalism from The University of Kansas' School of Journalism and Mass Communications.
Career of Kevin Harlan
After successful completion of his studies at the age of 22, he continued his professional career in the field of journalism. Kevin Harlan has a broad career as his career was initiated in the 1980s.
Initially, he became the radio voice and TV personality of the NBA's Kansas City Kings and it was the beginning of his professional career.
Later then he served one year as a basketball announcer for the University of Kansas, from where he graduated.
Then in 1985-93, he called for games for a famous professional football team in Kansas City, Missouri named Kansas City Chiefs.
During 1986-89, he split his time with the University of Missouri.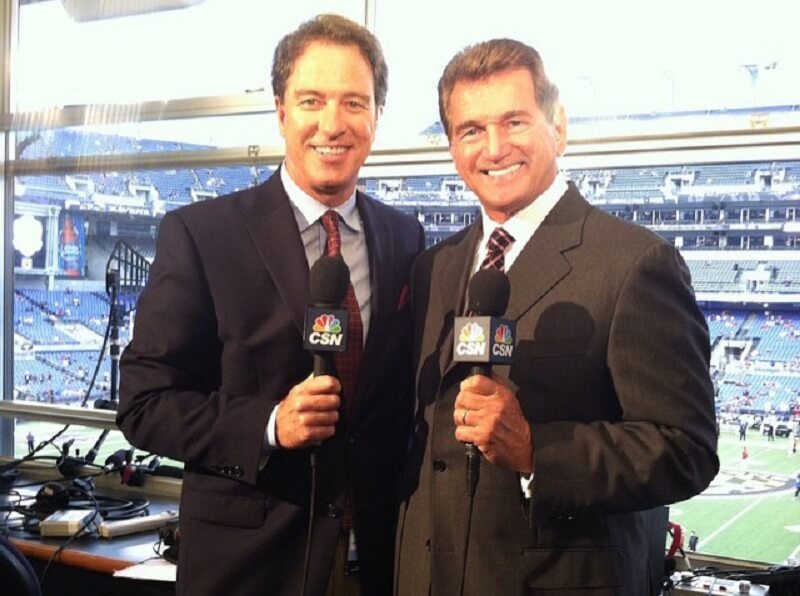 After 1989, he called basketball and football games for nine years and served as the play-by-play voice of the NBA's professional basketball team of America named Minnesota Timberwolves.
With the advent of the 1990s, his career moved to the next level.
In 1991, he called National Football Team, which was televised in the USA. After that, he subsequently called college football for ESPN, NFL for Fox, Turner Sports, etc.
In the last years of the last century, he started working for CBS. Apart from the discussed platforms, he has also called many other professional teams.
Kevin Harlan Personal Life
Kevin Harlan married his partner Ann Harlan in 1987. The couple has been blessed with four children. These children are Haley Harlan, Abigail Harlan, Rob Harlan, and Olivia Harlan.
His daughter, Olivia Harlan followed him and she is involved in media production. She works as a sports commentator for SEC and ESPN networks. Kevin currently resides in Mission Hills, Kansas.
Net Worth of Kevin Harlan
Kevin Harlan's estimated net worth is over $2 Million US Dollars. This amount is not revealed by himself and it is just an estimated capital in 2023. It was calculated through diverse factors.
Like others, his net worth also varies with time depending on his work and seniority.
He earns $400k per year as a salary and his estimated hourly remuneration is $12 to $35 (as per sportscriber.com) based on the salary of journalists in the USA.
His main source of income is mainly his successful profession. I have already briefed them about his profession. You can read it above.
Like others, he might be also generating assets from the paid advertisements on a broader level and as a brand ambassador of the various brands or companies.
Another source of his income comes from the role of a voice-over artist. There is the most probability of his increment of wealth on a broader level if he continues to enlarge his career.
Next Read: Alexis Fields