Who is Kim Iversen?
Kim Iversen is one of the most successful American progressive talk radio hosts and journalists who are known for her remarkable work for different radio stations and TV shows.
She is also a YouTuber and has made quite a name for herself on that platform as well. Kim has also been awarded the silver creator award for having more than 100k subscribers on her channel.
Early Life of Kim Iversen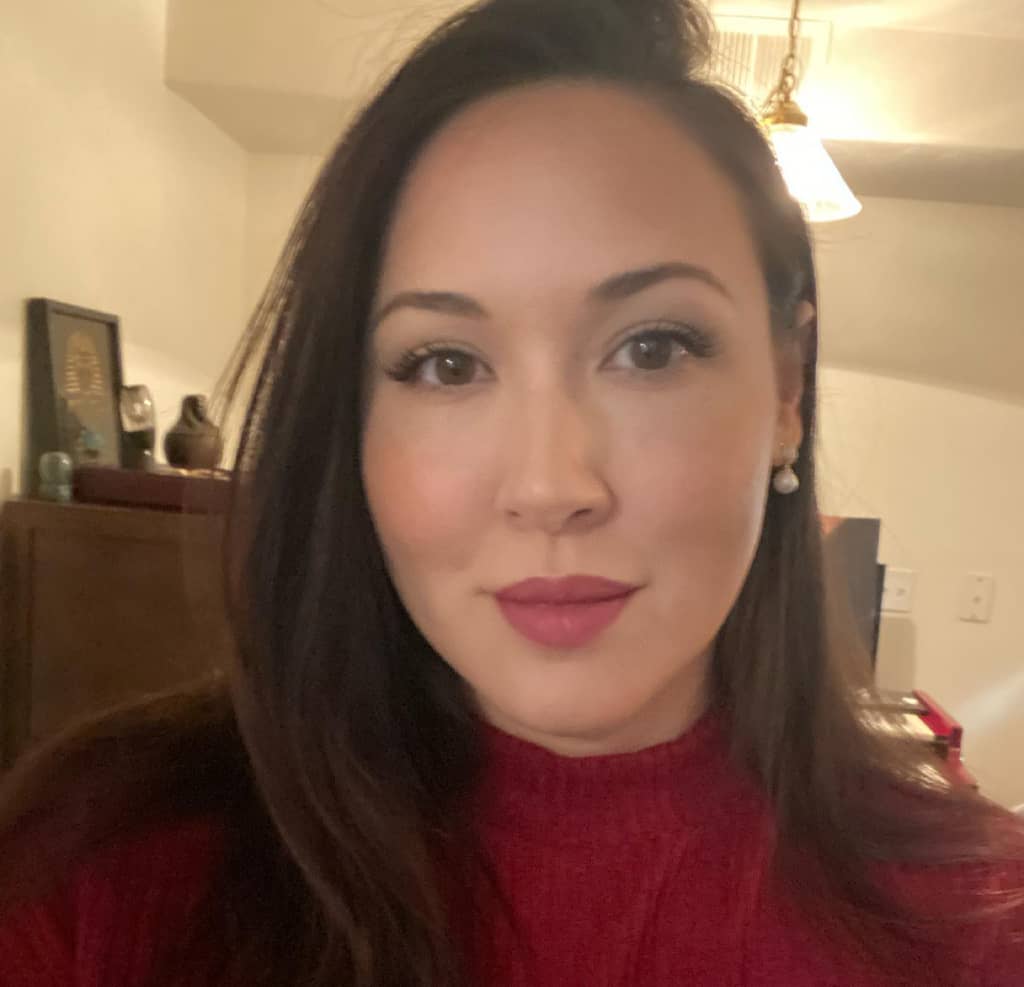 Kim Iversen was born to a loving couple on March 28th, 1980 in Boise, Idaho, the United States of America. Her mother was a Vietnamese refugee according to different sources and her father was the son of an American farmer, both of her parents' names are not yet revealed to the public.
At the beginning of her childhood, Kim's family was fairly doing well until at age 3 her parents divorced. She was then raised by her father single-handedly as her mother had shifted to Southern California. Her father was a catholic and her mother was a Buddhist, she averted from both religions to follow Christianity.
Concerning her education, Kim attended a local high school near her hometown, completed her high school studies, and graduated from there. She then enrolled herself at the University of California, Davis.
The major that she chose has not yet been revealed to the media; however, she completed her studies there and later graduated. At college, she was already more than interested in radio and did internships at KDVS, and KDND. She excelled as a drummer in college, receiving numerous awards and accolades.
Film Career of Kim Iversen
After college, Kim Iversen made her debut by taking up a job as a Promotions Coordinator for KWOD in Sacramento. There at KWOD, she started her shows On-Air weekends for 106.5 KWOD Alternative which went as a great start to her career.
In 2006 Kim was relocated to New York City and started working at News 12 Network as a reporter and as a VJ for Concert TV. Alongside that, she was also involved in the Austin Fashion Week and award show where she enjoyed her time very much.
Later on, she worked as a co-host in the morning show The WAZY Wake-Up Crew with Big Jake and Kim Iversen at WAZY-FM located in Lafayette, Indiana. After that, she moved to Champaign Illinois in 2007 to host her show Kim Iversen Mornings at WQQB, which she left in 2008.
Then in April 2008, she began to work in the show Your Time with Kim Iverson the show was heard on FM radio far and wide. She became one of the few female hosts in syndication.
The show was described as interactive and got many callers to call in to get advice about their love lives from her, aside from taking listener calls she regularly interviewed celebrities. Kim was a semi-finalist and was placed in the top 10 of the life with Regis and Kelley Women of Radio Co-host Competition in 2019.
Then in January 2013, she was invited to guest co-host Loveline with Mike Catherwood and Dr. Drew Pinsky for one week. She also became the co-host of a Premiere Networks syndication The Rendezvous with Simon and Kim.
Later on, in 2011 Kim hosted the Austin Fashion Week awards show, in which she also walked the runway for Linda Asaf's collection. She was a semi-finalist in Maxim's 2013 Hometown Hotties competition and was named by Austin Monthly magazine Austin's most beautiful women.
In June 2021, she began appearing on The Hill's Rising, and in July 2021 she began guest cohosting on the same show.
Personal Life of Kim Iversen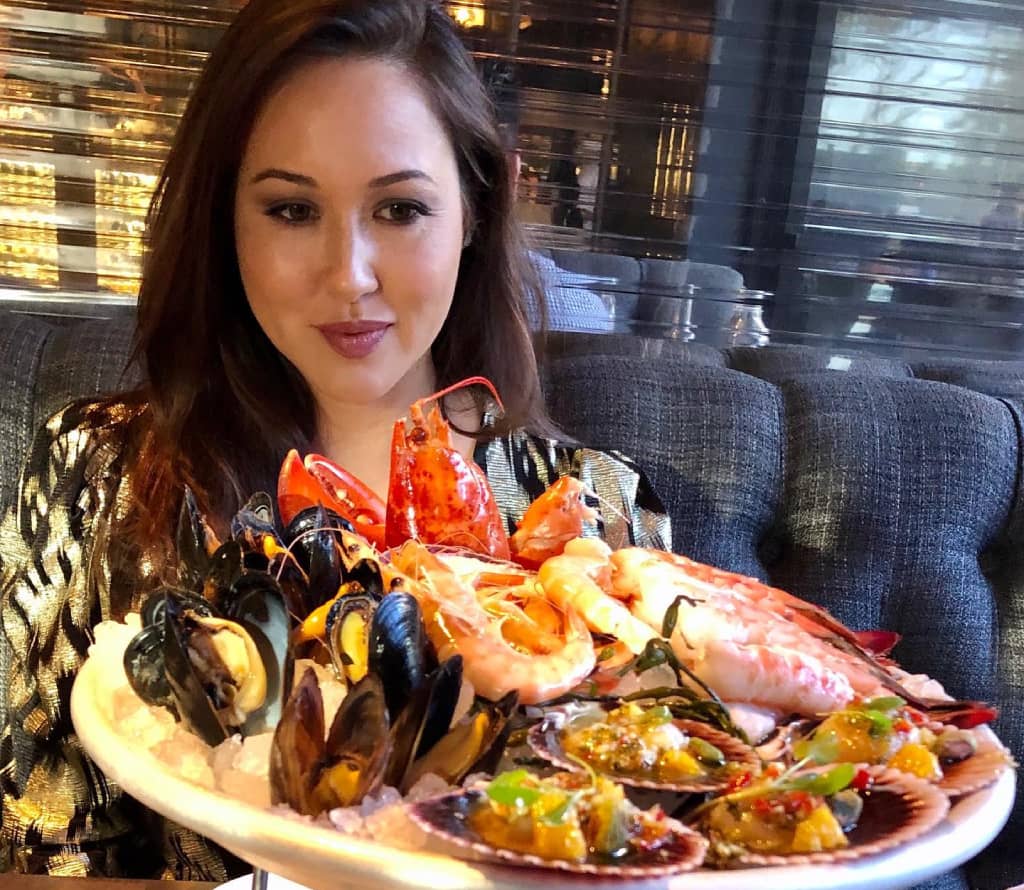 Kim Iversen is single right now. She is not dating anyone, nor in any relationship with anyone. This is confirmed by various sources, but she didn't talk about her personal life.
Kim is really extremely secretive about her private life like most celebrities, as she has not revealed much to the media about her private life. News about her being in a relationship or not has often circulated over the internet, but none of it has been confirmed by her.
Regarding her current residence, Kim lives in Los Angeles, California, the United States. It is also not confirmed whether she lives with her dad or alone. She enjoys a lavish lifestyle and loves doing what she does.
Also Read: Who is journalist Carolyn Manno?
Kim Iversen Net Worth
Kim Iversen's estimated net worth as of 2022 has been estimated to be $1 Million US Dollars. This is just a calculation as she didn't state her net worth. This estimated net worth has been calculated while keeping in mind her diverse sources of income.
This amount has been passed through several confirmatory tests and is very highly unlikely to be wrong. This amount does not come as a shock to her fans when they look at her successful career. She might be earning from other sources.
Also Read: Who is journalist Jeff Tiedrich?
Social Media Appearance
Kim Iversen is a well-known host and journalist. She has amassed a great number of followers through her shows. Her fans love her for the amazing personality and aura that she carries around her.
Kim as a journalist keeps her social media accounts updated with the short time limitations. As of 2022, her social media follower stats are as follows:
Instagram – More than 26.3 thousand followers
Facebook – More than 27 thousand followers and likes
Twitter – More than 56.7 thousand followers
YouTube – More than 324 thousand subscribers
Hope this was a good reading. Please share your feedback regarding this story of journalist Kim Iversen. We would be thankful to you if you at least mention your opinion in the comment section.
Next Read: Who is journalist Jennifer Keyte?