Kimberly Lynne Bacon is an American former professional wrestler. She is widely known by her World Championship Wrestling Ring name Kimberly Page.
She was the leader of "The Nitro Girls" and the valet of her ex-husband Diamond Dallas Page.
While in Atlanta, the page also did some acting jobs and then, later on, moved to Los Angeles to pursue acting as a career.
Profile Summary
Name: Kimberly Lynne Bacon
Birth Date: January 1, 1969
Birth Place: Chicago, Illinois, U.S.
Age: 52 Years
Height: 5ft 10 inches
Net Worth: Around $1 Million
Profession: Actress
University: Auburn University
Education: Journalism Degree
Marital Status: Divorced
Marriage Year: 1991
Ex-Husband: Diamond Dallas Page
Children: Brittany Page
Nationality: American
Residence: Park City, Utah
Who is Kimberly Page?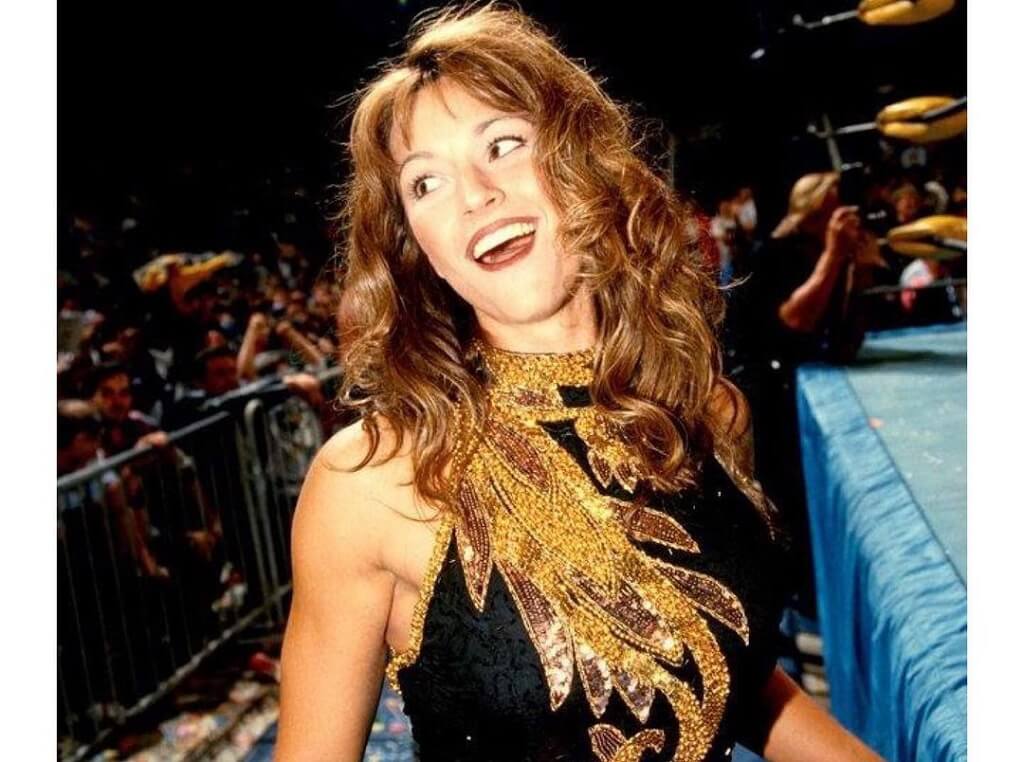 Kimberly is an American former professional wrestling personality. She was born in Chicago, Illinois, USA but grew up in Fort Myers, Florida.
Kimberly is famous for leading "The Nitro Girls" and bringing the valet for her ex-husband wrestler Diamond Dallas Page.
She appeared in Playboy newsstand pictorials from 1994 to 1999 and has been featured in Iron Man magazine for her fitness workouts.
She retired from her wrestling career in 2000 and made a debut in acting in 2001.
Early Life of Kimberly Page
Kimberly Bacon was born on New Year's Day that is January 1 of the year 1969 in Chicago, Illinois, but she grew up in Fort Myers, Florida.
Kimberly met Page Falkinburg, whose wrestling name was Diamond Dallas Page at his Florida nightclub in December 1989 when she was 20 years old.
They began dating shortly after. She graduated from Auburn University with a degree in public relations and journalism in 1990.
Diamond Dallas Page worked as a manager in World Championship Wrestling, while Kimberly completed a master's degree in advertising from Northwestern University, graduating in 1991.
She worked in the advertising industry for a brief time as a public relations coordinator and account executive before joining Page in the wrestling business.
She appeared on the covers of both Physical (January 2003) and Iron Man (November 2003).
After her wrestling career, she started her acting career and debuted in 2001 in the "Rat Race". Unfortunately, her scene was deleted and was eventually put in the DVD's extras.
Kimberly Page Wrestling Career
Kimberly's debut came in 1994 in WCW as Diamond Dallas Page's valet and was called "The Diamond Doll".
Page was engaged in a feud with Dave Sullivan, who objected to how Page treated her. Page won that feud but ended up losing Kimberly in a match to Johnny B. Badd in 1995.
Badd freed her and then she became the valet for The Booty Man known as The Booty Babe till 1996.
Kimberly did not appear on WCW programming again until March 1997's Uncensored, when she rejoined Page as part of his feud with Macho Man Randy Savage.
After the Page/Savage feud ended, Kimberly formed The Nitro Girls in July. They danced during breaks on WCW Monday Nitro to entertain the fans.
The Nitro Girls were given their own official website, while she and several members appeared in a non-nude pictorial in the September 1998 issue of Penthouse and filmed a 1999 pay-per-view.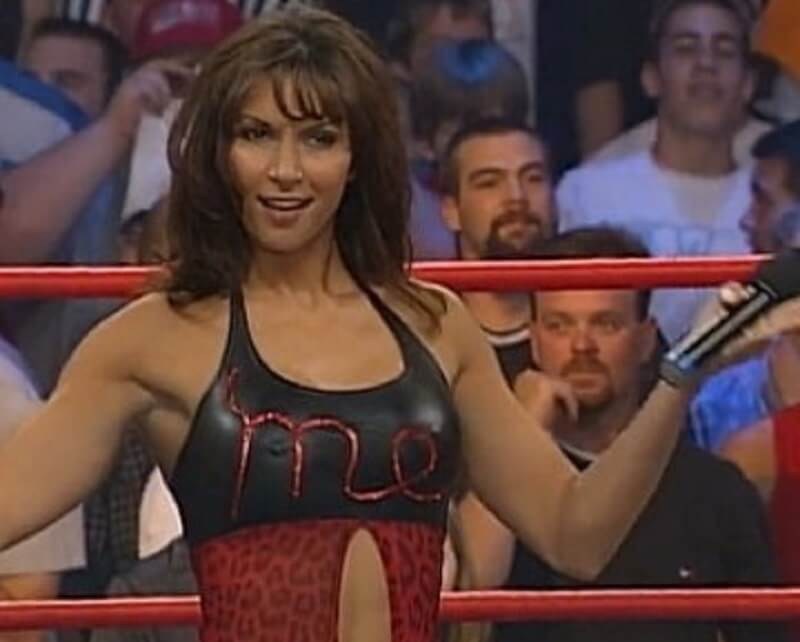 In February 1999, Kimberly became involved in an angle in which she was being stalked by Scott Steiner.
Which culminated in her attacking Steiner in the arena parking garage on the February 8 episode of WCW Monday Nitro as Steiner followed her to her car.
Steiner then stole the car with Kim inside and attempted to run over Page in the garage. He then threw Kimberly from the car, and she was later taken away in an ambulance.
In October 1999, Kimberly again accompanied Page to the ring.
On 1 November 1999, she disbanded The Nitro Girls and took part in a match against David Flair at Mayhem on November 21.
She had brief feuds with Miss Elizabeth and Miss Hancock and was also briefly paired with Mike Awesome, before her departure from WCW in June 2000.
Kimberly's Acting Career
While in Atlanta, Kimberly also did some acting jobs and then, later on, moved to Los Angeles to pursue acting as a career.
She debuted in 2001 in the "Rat Race". Unfortunately, her scene was deleted and was eventually put in the DVD extras. Finally, in 2004, she got her very first starring role in "The Scam Artist".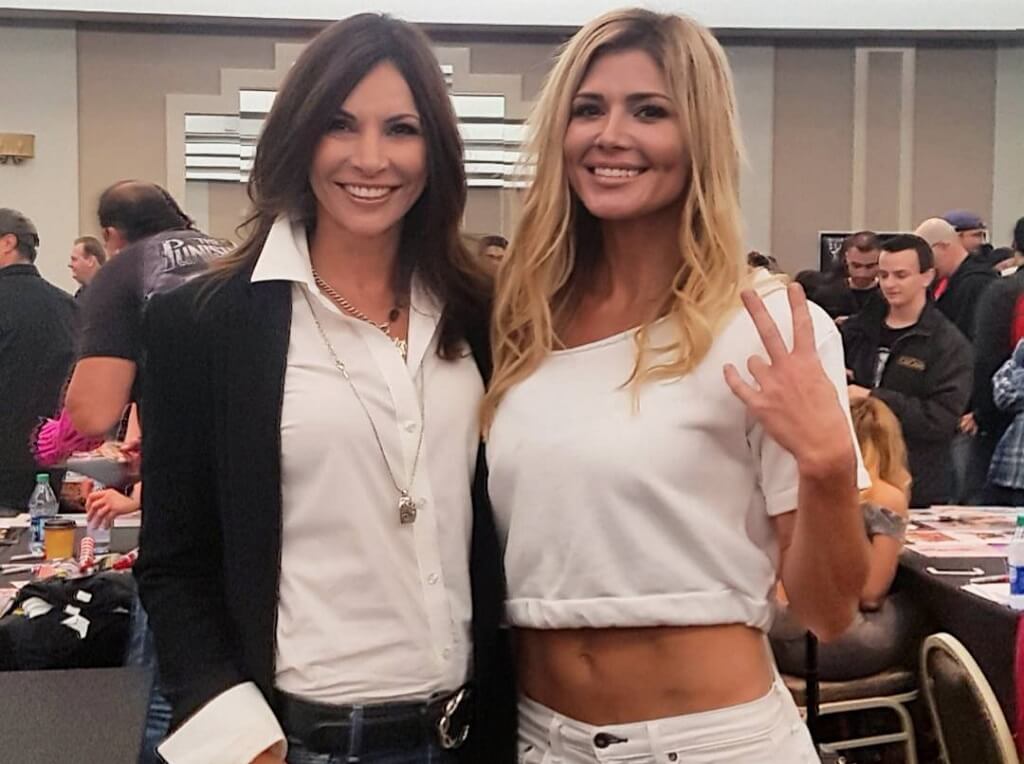 She played Catwoman in the 2004 short fan film Grayson and in 2005 appeared on CSI: Miami as Horatio Caine's murdered girlfriend in the episode "Under Suspicion".
Also, in the 2005 movie The 40-Year-Old Virgin, she was in the "Date-A-Palooza" scene as Carol.
Kimberly Page Personal Life
Kimberly Page is possibly single and not married as of 2021. She has not gone public with her relationship. It is not publicly known whether she is dating, engaged, or in a serious relationship.
Kimberly was married to Diamond Dallas in 1991 but they separated in July 2004, then divorced in 2005.
Her ex-husband is an American retired professional wrestler, fitness instructor, motivational speaker, and actor.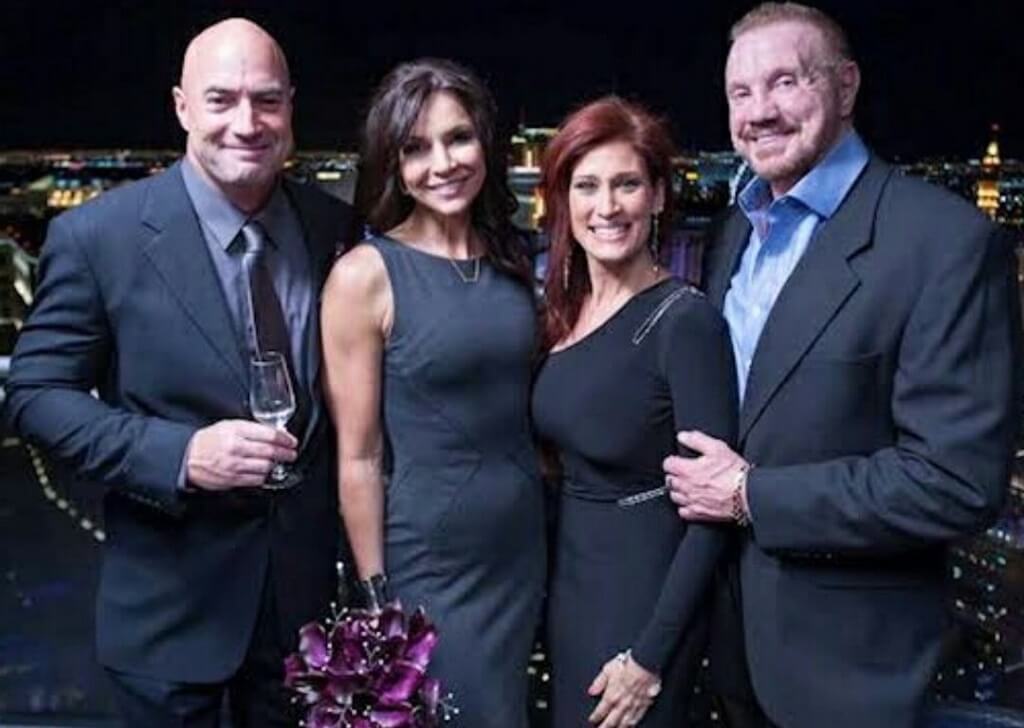 Kimberly is a proud mother of the daughter whom she had from her marriage with Diamonds. Her daughter's name is Brittany Page.
Kimberly Page Net Worth
Kimberly Page's net worth is estimated to be 1 million dollars as of 2020. This includes her assets, money, and income. Her primary source of income is her career as a former wrestler.
Through her various sources of income, she has been able to accumulate good fortune but prefers to lead a modest lifestyle.
The Bottom Line
Kimberly is a great achiever. She has worked hard for everything. She was not born with a golden spoon to feed her. She did everything she could to keep her life moving.
She even did small acting roles before pursuing acting completely. These creative works are no less than an inspiration for the young generation of this world.
Everyone should need to take a vast lesson from this personality's life.
At last, I hope you enjoyed reading the biography of Kimberly page. Let you share your feedback and let us know your opinions about her.
Next Hot Read: Who is Marama Corlett? An actress biography