Krzysztof Krawczyk (born on 8 September 1946) was a famous Polish baritone pop singer, guitarist, and composer.
In this article, we will read about Krzysztof Krawczyk's biography, wiki, age, height, weight, parents, family, wife, children, career, net worth, social media, and facts.
Who is Krzysztof Krawczyk?
Krzysztof Krawczyk was a famous Polish baritone pop singer, guitarist, and composer. He was the vocalist of a popular Polish band, Trubadurzy ("the Troubadours"), from 1963 to 1973 when he started his solo career.
His creative activity in the area of music was characterized by a combination of various music genres such as rock and roll, country music, and rhythm & blues.
His album To co w życiu ważne (lit. 'What's important in life') reached number one on the Polish Music Charts.
Early Life of Krzysztof Krawczyk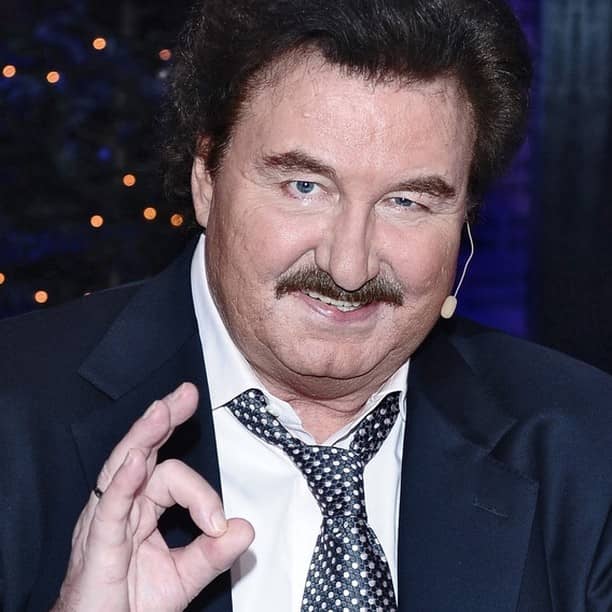 Krzysztof Krawczyk was born on 8 September 1946 in Katowice, Silesian-Dabrowa Voivodeship, Poland.
He learned to play the guitar on his own, whereas his vocal abilities were practiced when he attended the secondary school of music in Łódź.
However, he had to quit his musical studies and become an errand-boy, because his father, an actor, died and his mother suffered from depression.
He was the only member of the family to earn a living.
In 1963 he founded, together with Ryszard Poznakowski, Marian Lichtman, Sławomir Kowalewski, and Halina Żytkowiak, one of the best-known Polish beat music bands of the 1960s, Trubadurzy, which combined elements of rock with Polish folk music.
Krzysztof Krawczyk Success Journey
Despite the ensemble's numerous successes, in 1973 Krzysztof Krawczyk also began his solo career with the solo album "You Were My Hope ", which he realized with the instrumental ensemble of Ryszard Poznakowski (a member of Troubadours).
After its release, he toured Austria, the Netherlands, Belgium, the United States, France, and Canada. In 1974, he began working with Andrzej Kosmala, who was his manager until the end of the artist's life.
In 1975, the singer was recognized in the plebiscite of the "Club of Stage Publicists", receiving the title of "Singer of the Year".
At that time, he also did not abandon the group in which he made his debut. Only in 1976, after the release of the album "Znowu Razem" and the end of the concert tour, Krzysztof Krawczyk finally left Troubadours.
The artist's solo career developed very dynamically. Krzysztof Krawczyk's songs appeared frequently on radio and television. He has also appeared in numerous competitions and festivals.
He has also been awarded many awards and prizes both in Poland and abroad. Also, his tours were not limited only to performances in his home country.
He has performed, among others in Sweden, the USSR, Greece, Bulgaria, the GDR, and even in Alaska and Cuba.
Great Achievements
As a soloist in 1976, he was awarded three times during the festival in Sopot. He received an award from the audience, "Głos Wybrzeża" and journalists.
In the same year, his song "Drawing on Glass" was hailed in the poll of the Song Lovers Club "Synkopa", "Song of the year". A year later, during the Bulgarian festival, Golden Orpheus was awarded third place.
He collaborated not only with Polish record producers. Together with the West German label Polydor, he recorded two songs: "Aufwiedersehen Madelaine" and "Als wir noch kinder waren".
At that time, one of the singer's greatest and most famous hits was also created – "Byle was so" or "How are you."
Soon after, Krzysztof Krawczyk was also appreciated in Opole (1978), winning first place for the song "Pogrążona w snu Natalia".
Krzysztof in United State
Censorship in the Polish media influenced Krzysztof Krawczyk's decision to go to the United States, where he stayed until 1985.
Although he worked there as a construction worker, taxi driver, and bartender, he did not end his musical career.
He performed in many exclusive clubs (including in Chicago or Las Vegas) as "Kristof from Poland", gaining more and more fans.
During his stay in the USA, he also signed a contract with the TRC label, with which he recorded the album "From a Different Place ".
However, the trip did not mean the end of the artist's popularity in Poland. Krawczyk's works written in exile also reached Polish fans. Even a correspondence fan club was established.
Despite his return to Poland in 1985, Krzysztof Krawczyk did not end his American career and cooperation.
After five years he returned to the USA under the musical direction of David Briggs and together with the Hallmark label, he released the album "Eastern Country Album ".
In the meantime, he recorded recitals for television and music videos for songs, "I will go to the Ball for You", "I'll Go on the Road and Take the Moon with me", "You will dance with Me for the last time", "Let's win one more match" and "Girls who I mean".
In 1988 he had a serious car accident, in which he suffered extensive injuries – incl. he had fractured cheekbones and a lower jaw, a broken jaw, a leg, and a dislocated hip joint.
Return to Poland
In 1993, the artist returned to Poland for good. Since then, his career has been gaining momentum with each passing year. A year later, the artist recorded the platinum album "When Elvis Presley sang to us ".
Soon after, he started making songs in a different style than before.
Thanks to songs from the dance genre such as "For One Moment of Oblivion" or "Viva Las Vegas", he gained new fans and remained on the charts of the "Disco Relax" program for a long time.
During this time, his discography also featured ballads, as well as country, rock and roll, religious, and even children's songs.
In 1997, the music video for the song "New York, I Think the Fifth is Coming" premiered on TVP 1, for which the artist received the "Muzyczna Jedynka" award.
This year he also performed during the Star Concert at the Sopot Festival, and during John Paul II's visit to Poland, he presented the Pope with his album "Ave Maria ".
The following year was special for Krzysztof Krawczyk because he celebrated the 35th anniversary of his artistic career there.
On this occasion, TVP 2 hosted a TV concert entitled "What fate has given us", during which the artist received the award of the President of TVP – Ryszard Miazek.
Post Popularity
In 1999, another album by Krzysztof Krawczyk, entitled "Polish Tango ". Two years later, the artist recorded with Goran Bregovic the album "Give Me a Second Life ", which included such hits as "My Friend" or "If You Were Mine".
A year later, another best-selling album by Krawczyk "… because I dream and dream "had its premiere.
In the following years, many Polish artists collaborated with the legendary vocalist. As a result of these collaborations, such hits as "Sleepless" with Katarzyna Nosowska or "It's Hard to do" with Edyta Bartosiewicz were created.
The artist has received more and more prestigious awards and prizes, and he has been gaining more and more fans of all ages. He has been repeatedly appreciated for the entirety of his artistic work.
In 2004, he won the title of "Artist without Borders" awarded by TVP Polonia during the festival in Opole.
In the same year, for the fourth time, based on the OBOP poll, he was hailed as the most popular Polish singer and won the Platinum Nightingale in Sopot.
A year later (2005), Krzysztof Krawczyk received the "As Empik" award for the largest number of albums sold in Empik stores, Telekamera for "the most popular entertainer", first prize at Sopot TOPtrendy, two Fryderyk awards, and for the fifth time, he was hailed the most popular Polish singer according to the OBOP survey.
Both at the end of his career and his life, Krzysztof Krawczyk was awarded first place in 2021 by the Kino Polska Muzyka television station, in which viewers selected "the king of Polish popular music of all times".
In the same year, he also received the "Golden Fryderyk" statuette for lifetime achievement and artistic achievements.
Krzysztof Krawczyk Records
Krzysztof Krawczyk released new studio albums almost every year. Two of them "… Because I Dream and dream " (2002) and " What is Important in life "(2004) received the platinum title from ZPAV.
The discography also includes golden records: " Drawing on the Glass" (1976), " How Passed the day " (1977), " Good Ol 'Rock'n'Roll " (1980), " When we were singing Elvis Presley 2 " (1995), " Arrivederci my girlfriend " (1997), " Mona Lisa – American songs part. 1 "(2004) and" The Shadow of Your Smile – American songs part. 2" (2005).
The premiere of Krzysztof Krawczyk's last album "Horizon "had its premiere in 2020. This year, the artist also announced the end of his artistic career.
Krzysztof Krawczyk Personal Life
Krzysztof Krawczyk is married. He was married three times. His first wife was Grażyna Adamus, whom he knew from school, but that marriage lasted only a short time.
He had a grown-up son with his second wife, Halina Żytkowiak.
Krawczyk lived in the small village of Grotniki near Łódź with his third wife, Ewa.
They didn't have any children, so he informally adopted Ewa's sister's three daughters. Krawczyk said that he "lived without God" for 20 years, but was a devout believer.
Also Read: Who is singer Maluma?
Krzysztof Krawczyk Net Worth
Krzysztof Krawczyk has a net worth of $8 million USD. Krzysztof Krawczyk is one of the richest Polish baritone pop singers, guitarists, and composers.
Krzysztof is also listed among the most famous and richest celebrities born in Poland.
According to our analysis based on IMDb, Wikipedia & online resources, Krzysztof Krawczyk's net worth was approximately $5 Million at the time of his death.
Also Read: Who is actor Jaeden Martell?
Social Media Presence
Krzysztof Krawczyk was not very active on social media platforms, but he has a famous YouTube channel. He has uploaded more than 500 videos on YouTube.
And at this time he has more than 14.3 K Subscribers on his YouTube channel. His most popular video has Millions of views on YouTube.
Krzysztof Krawczyk is no longer with us, but with the power of social media sites and YouTube, you can still listen to your favorite celebrity with a single click.
The Bottom Line
In March 2021, Krawczyk was hospitalized with COVID-19. He left the hospital on April 3 but died on 5 April 2021 at the age of 74 in Łódź, Łódź Voivodeship, Poland. However, his wife declared that he did not die from COVID.
The artist's state funeral ceremonies took place on April 10 and began with a funeral mass in the Archcathedral Basilica of St. Stanislaus Kostka in Łódź.
After the funeral mass, the singer was buried in the cemetery in Grotniki.
Next Read: Biography & Life Story of Polish actress Anna-Maria Sieklucka