Nowadays a lot of talent is emerging in the sports industry. But another star that is breaking dawn in sports today is none other than the handsome British-born driver, Lando Norris.
A McLaren Mercedes driver, Lando has won several championships including the 2017 FIA Formula 3 European championship and the McLaren Autosport award.
He was a member of the McLaren young driver program.
His fans love to call him by the nickname Last lap Lando. Let's learn more about him by diving into his biography.
Early Life of Lando Norris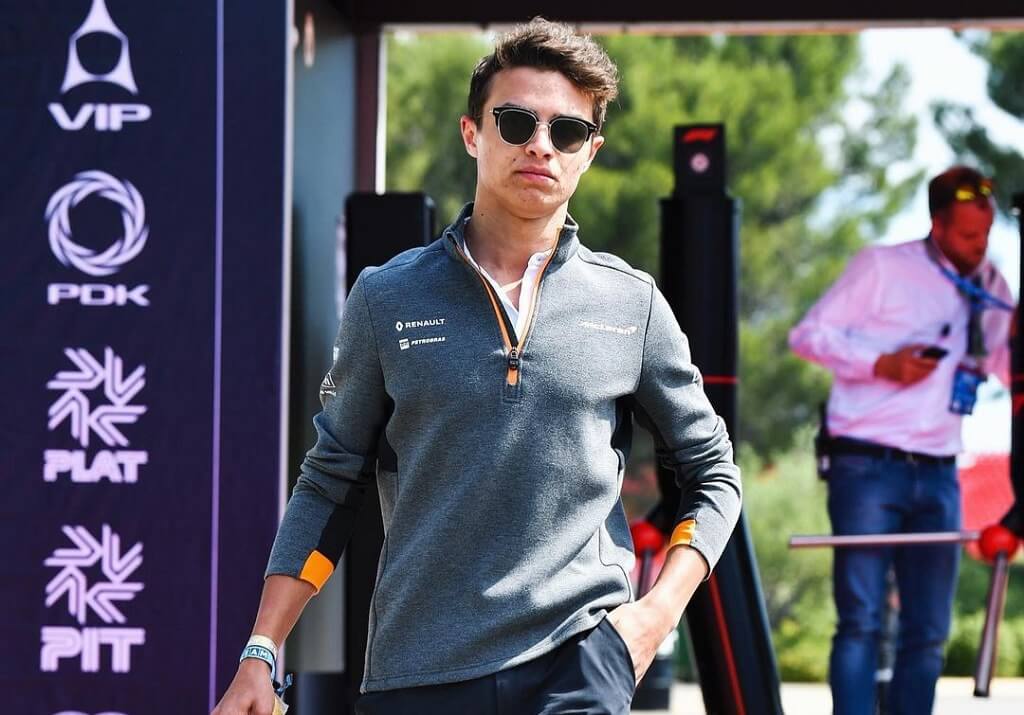 Lando Norris was born on 13th November 1999 to Adam Norris, the CEO of Horatio investments Ltd and Cisca Norris in Bristol England. He has a multiracial ethnicity.
His mother was Belgian whereas his father was British. Hence, he has both British and Belgian citizenship.
Lando's father was a rich man so his childhood was spent in the indulgence of video games. He was inseparable from his console during childhood.
He grew up alongside his older brother Oliver and young sisters. He viewed his father as his inspiration.
Hence, by the age of 5, Norris started competing with him in the game of Gran Turismo.
This competition stirred the winning streak within him that ignited his career. Interestingly, his household is the 501st richest house in England.
He went to Milford school of education. Later when his parents saw his lack of interest, they got him, personal tutors. Hence the athlete did not take his GCSEs.
Rather he dropped out to study maths and physics with his full-time tutor. His family moved to Glastonbury so that he could have a better focus on his studies and also pursue his dream career.
His Karting Career
Lando started his career in karting races. He loved competing with his brothers. He often went with his father to watch such championships.
His interest moved to four-wheelers after watching Kart Championships.
He began racing at the age of seven, he won pole position in his first national event.
Then Lando won the World Karting Championship in Bahrain in 2013.
He also won the WSK Euro Series, the CIK FIA European, and CIK FIA Super cup titles. He also raced in the ADAC Formula 4 Championship and the Italian Formula 4 Championship with Mucke Motorsport.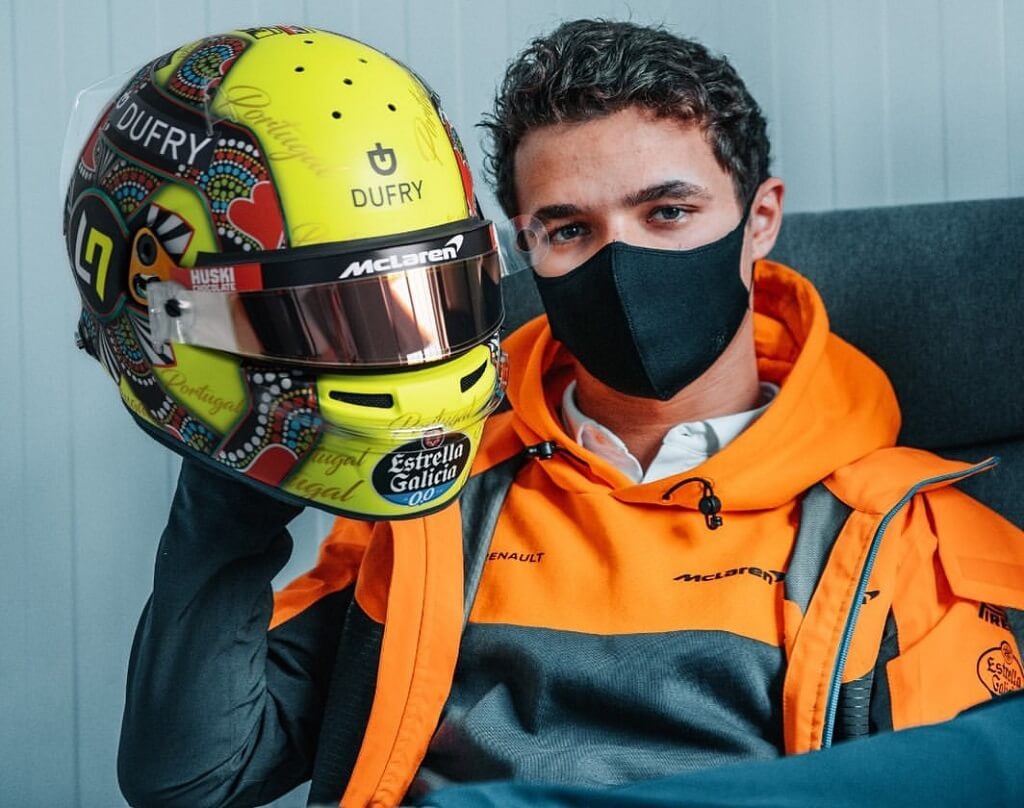 Hot Read: Lewis Hamilton Racer Biography
Lando made his formula one debut in 2019 with McLaren. He was partnered with Spanish driver Carlos Sainz Jr.
He stayed with McLaren in 2021 with Daniel Riccardo taking over for Carlo Sainz.
He out-qualified his partner who failed to qualify for Q3 for the third time. He finished in fifth place continuing his winning streak in 2021.
Lando Norris Personal Life
Lando is an unmarried person and even a bachelor which means he has no girlfriend. He might don't like to engage him in any sort of relationship.
Instead of doing this, he is focused on his career and trying to create bigger records.
It is without a doubt that today Lando Norris is amongst the shining stars of the sports industry.
Having achieved loads at a very young age and the luck of being born with a silver spoon in his mouth, Lando Norris had it all handed to him on a silver platter.
Plus, the prodigal son of Adam Norris has given him more popularity than others making him the luckiest of all times.
Social Media Appearance
Norris has had an active Twitter and Instagram. He has over one million followers on Twitter, over three million on Instagram and over 350K peoples have liked his Facebook page.
But lately, in May 2021, he got rid of social media. But still, he has a minion as he jokingly put it, he has a minion to take care of it. He says that
I'm still enjoying what I'm doing, still having good laughs and a good time with my team. But there is just a lot of focus on the job itself. I'm still that guy, it's more showing the other side, me working hard, putting a lot of time and effort into things, and having the results that I've had this season so far. That's why I got rid of social media…Well, I'm still on it, but I never look at it.
Lando Norris Net worth
Lando Norris estimated net worth is $2 million. Till now, he has been sponsored by McLaren, Bell Helmets, wears grip, adds management, and PAP which is a huge position for someone as young as 21 to achieve.
He raised over $10K dollars in April 2020 as part of a Twitch charity stream to help those affected by Covid 19.
The 20-year-old did not stop there. He joined forces with other F1 drivers to organize a charity stream to combat Coronavirus.
Lando and five other F1 drivers raised over 70000 in donations for the charity race for the world.
The Bottom Line
Lando Norris is a sympathetic and kind type of person who loves to help needy people.
His sympathy came into the limelight during the COVID-19 pandemic as he forwarded his steps with his team to help the people affected by the pandemic.
Next Read: Racing Driver George Russell Biography
This is really appreciable and almost priceless. It doesn't matter how rich a person is with his income.
But when it comes to being rich by heart, it is extremely good and would be benefited both the world and god.