Recently, social media has become a long-term career goal for many people, getting more recognition and opening doors for many hidden talented people. It is an appreciative one.
And in this article, we will discuss the tik-tok and Instagram star Leilani Green, her journey of becoming a star, and her future ambitions and career path in detail.
Are you ready to see her life journey?
Let's get started.
Leilani Green Profile Summary
Name
Leilani Green
Birth Date
17 August 2001
Birth Place
Las Vegas
Age
21 Years Old
Height
5 Feet 6 Inches
Net Worth
$1 Million
Profession
Social Media Influener
Marital Status
Single
Ex- Boyfriend
Reed Woehrle
Nationality
American
Who is Leilani Green?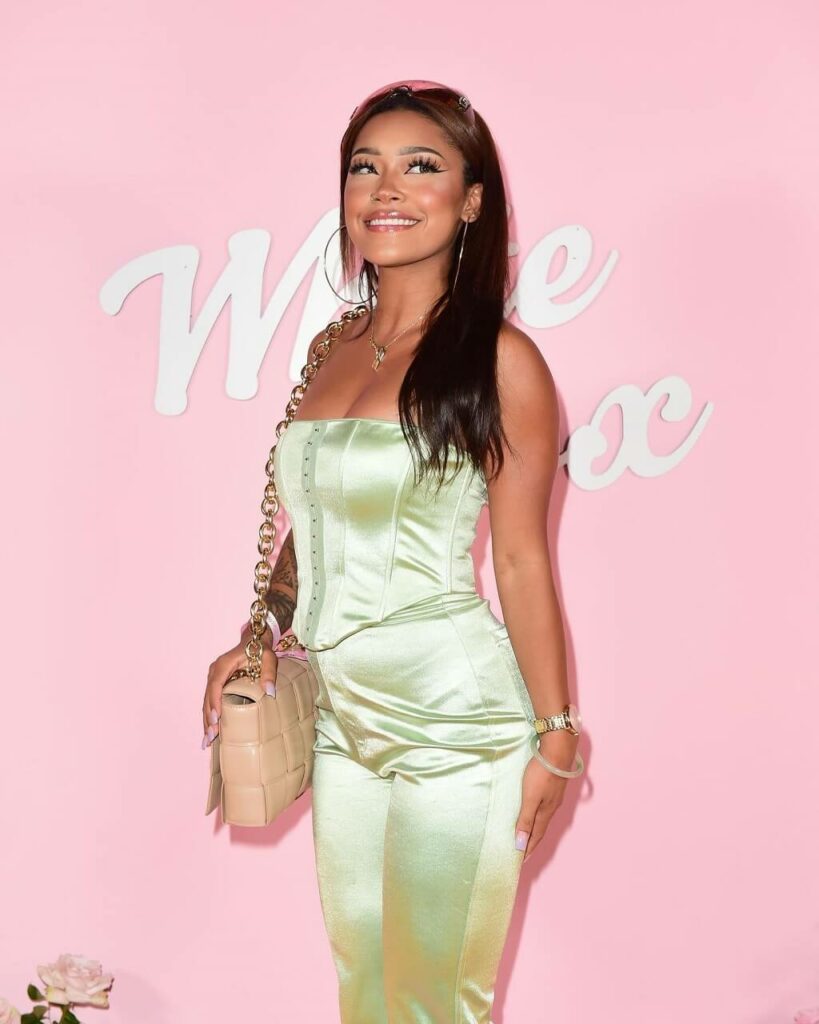 Leilani Green is a famous social media celebrity, and she is the person who has managed to get more than 7.5 million followers on TikTok.
Mostly, her videos revolve around the genres of lip-synching, POV videos, makeup tutorials, and lifestyle vlogs.
In addition to being a social media expert, Leilani is also a fashion and beauty expert, so her talent and learnings have helped her land in many modeling jobs.
Leilani Green is a hardworking girl who constantly expresses gratitude toward her social media family.
Thus, she will upload many exciting and surprising videos for her fan followers to make them happy.
Leilani's way of giving importance to her followers is truly unique. For example, she has uploaded a FAQ video for her fans and answered all the questions asked by her followers.
This kind of gesture attracted many people, and it is one of the secrets of her achieving 7 million followers on her social media forum.
Early Life of Leilani Green
Leilani Green opened her eyes to this world on August 17, 2001, in Las Vegas. After some time, her family moved to Hawaii, then again to California; the real reason behind her shifting is unknown.
Leilani was born under the zodiac sign of Leo. Leilani has the characteristics of the Leo zodiac sign; that is, she is bold, courageous, intelligent, and at the same time, she is also a heartwarming person.
There needs to be more information about her parents but currently, it is unavailable. We can see her mother's images on her Instagram profile.
Leilani's mother looks like her sister! And she has two siblings: an elder sister and a younger sister.
Leilani's elder sister got married recently, and her younger sister occasionally appears in her YouTube videos as "sister reaction videos."
She is an ardent lover of sports and has been interested in extracurricular activities throughout her schooling.
In 2019, she completed her high school education. Currently, Leilani Green is pursuing her graduation course.
Leilani Green Career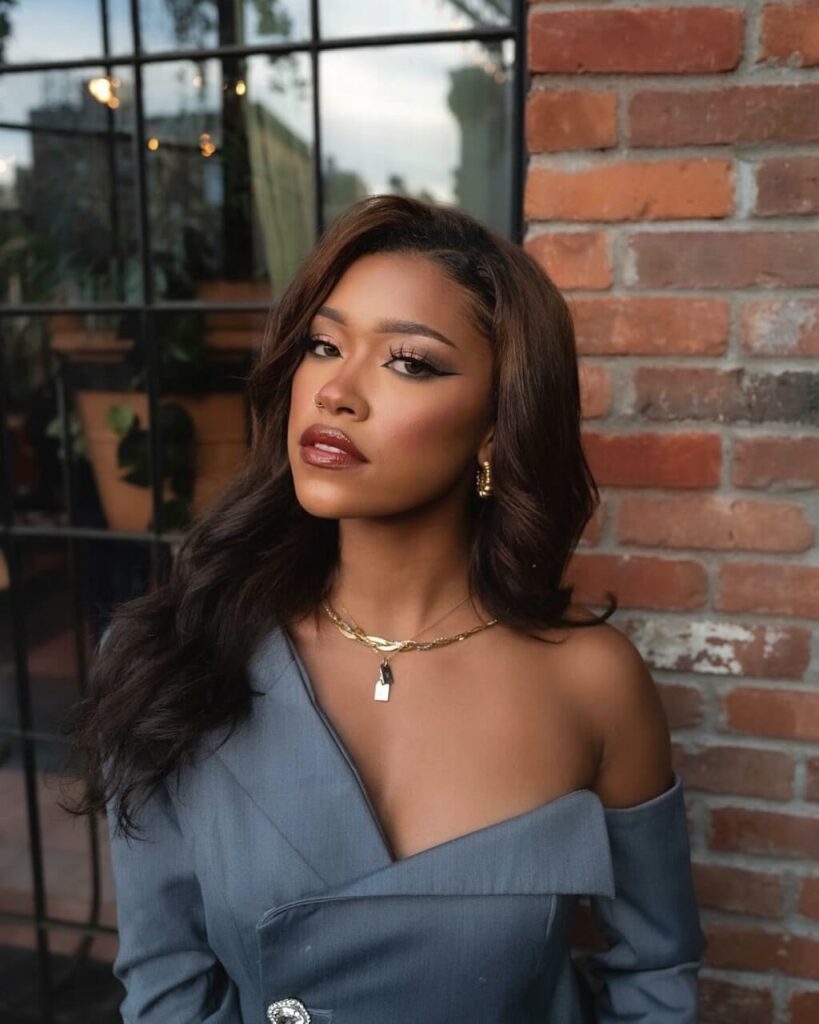 Leilani Green started her social media journey in 2015. She initially opened her Instagram account, and then she also uploaded her posts to her TikTok applications.
Leilani got her fame by doing music and lip-syncing; her style of presenting the video attracted many people.
Her most popular tik-tok video is that she featured the rapper Kodak Black's song "Slayed," in her video.
It has reached one million views within a shorter period, and Leilani is an ardent fan of Kodak Black.
Then she expanded her horizons by opening a YouTube account; though she opened it in 2015, she remained active only as of 2017.
Leilani's YouTube videos have wide varieties, so it was a visual treat for her followers.
She posted podcasts, makeup tutorials, reaction videos, interesting challenges, fashion and lifestyle videos, and vlogging videos.
There needs to be a certain point where the videos get some hype and reach many people, and that moment came for Leilani when she posted her FAQ video.
In that FAQ video, Leilani Green answers the questions of her followers.
Then she took a break from her YouTube channel and came back with many fresh ideas the following year.
She introduced the fashion haul, inspirational vlogs, piercing and tattoo experiences, etc.
Millions of people liked Leilani's unique and practical videos. And her future career is to become an actress, so she plans to enrol in acting courses.
During her FAQ videos, Leilani Green shared her most memorable accomplishment: gaining 1 million followers on Instagram. Isn't it a heart-throbbing moment for all social media influencers?
Leilani Green Net Worth
Leilani Green's net worth for 2022 is around 1 million dollars. And she usually earns approximately 6,000 dollars per post on TikTok, but Leilani has posted more than 4500 posts on TikTok
And on Instagram, she will earn a maximum of 1000 dollars per post, and for brand endorsements, she will get around 5000 dollars. So does your calculation tally for a total of one million dollars?
As she does many brand collaborations with major companies like Nivea, Babyliss, Sephora, Kiss Partner, etc., she would have earned millions by this time.
Leilani started selling merchandise on the Redbubble platform, and the amount she earned will be added to her net worth.
If little effort and little things accumulate, it will result in a massive difference.
Leilani Green Social Media Handles
Instagram: She has 1.5 million followers, and her ID is @LeilaniGreen.
Snapchat: She has 845k subscribers, and her ID is leilanitube.
Youtube: She has 499k subscribers, and her nickname is "It's Leilani."
Also Read: Kouvr Annon Biography and Tik Tok Career
Leilani Green Personal Life
Leilani Green is not currently in a relationship with anyone. But in 2019, she created her own epic love story, where many fans are even praying for the couple to patch things up in their real lives.
Her ex-boyfriend is also a popular tik toker and is none other than "Reed Woehrle." The couple was in a relationship for three years, and in 2022 they announced their breakup.
The reason behind their breakup is unknown, but their breakup news trended on the Internet as their fans couldn't digest that their favourite couples were getting separated.
Let us wait for some good news too.
Also Read: Who is Maddie Henderson?
Leilani Green Physical Appearance
Leilani Green is about 5 feet, 6 inches tall, and weighs around 55 kg. Her slim waist measurements were the hot topic of the town.
As she is also a fitness enthusiast, she maintained her hourglass structure perfectly, thus becoming the ideal type of human being!
Her hazel brown eyes and dark brown hair perfectly match her skin tone; she has a natural beauty that shines without makeup; she glows like a star.
Leilani had piercings on her belly button, tongue, and nose.
And she is also a tattoo lover; she got a matching tattoo with her mother.
We hope everyone has liked this article and her life journey of becoming a social media star. Let us know your thoughts in the comment section.
Next Read: Abby Berner Biography and TiK Tok Career