Are you one of Lil Duval's supporters? He is one of the most promising stand-up comedians, musicians, and actors working today.
He has gathered a lot of followers as well as critics in his inspiring journey toward fame. However, it's normal to have people around to criticize someone successful.
Regardless of what came his way, Lil Duval stood firm on his grounds and broke the shackle of old beliefs.
LilDuval'sl original name is Roland Powell. He is majorly known by his stage name 'Lil Duval'.
In this article, we have gathered interesting information about him and would go through them together. So stay tuned till the very end with us.
Who is Lil Duval?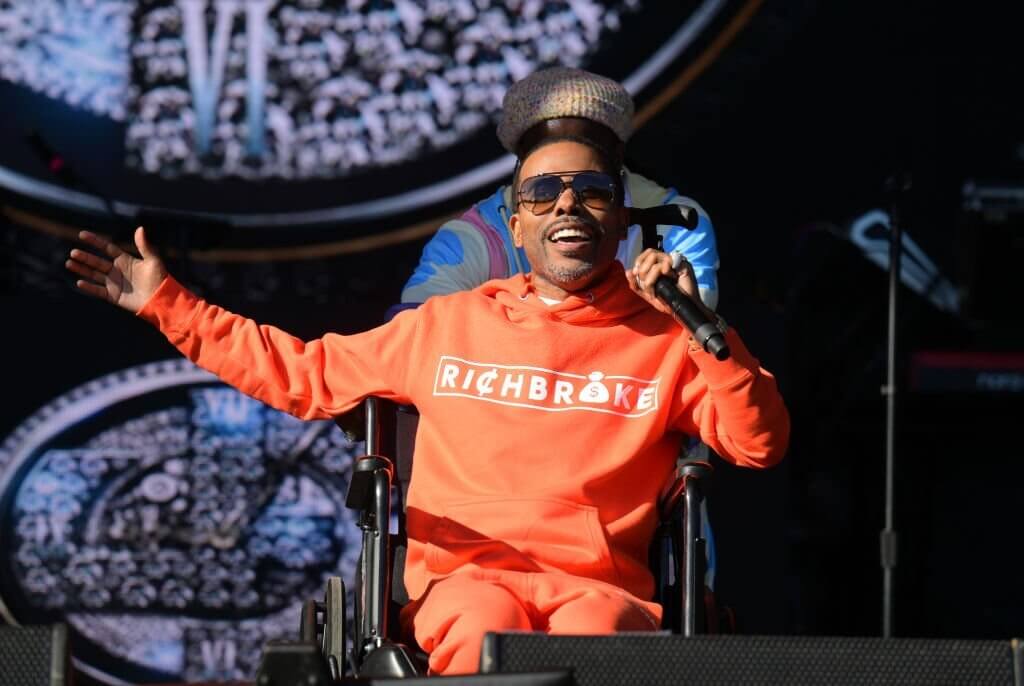 Roland Powell a.k.a. Lil Duval is an American stand-up comedian and actor and musician. He competed in the comedy competition series Coming to the Stage on BET in 2005, reaching the finals.
Guy Code and Hip Hop Squares on MTV2 both feature Powell as a regular cast member. He served as the anchor of the MTV2 video program Ain't That America from 2013 to 2014.
He has made a huge amount of fan base through his work as an actor, rapper, and stand-up comedian.
Early Life of Lil Duval
Lil Duval was born Roland Powell on 12th June 1977 and is 45 years of age as of 2022. He was born in Jacksonville, Florida, United States, and holds American nationality.
Duval took the stage moniker "Lil Duval" in honor of the Florida county where he was born. He moved to Atlanta, Georgia, after earning his high school diploma from First Coast High School.
There is no information about his parents and siblings though. Neither Powell shared anything about his family.
If you guys have any information regarding his early life and family feel free to share it in the below comment section.
Lil Duval Career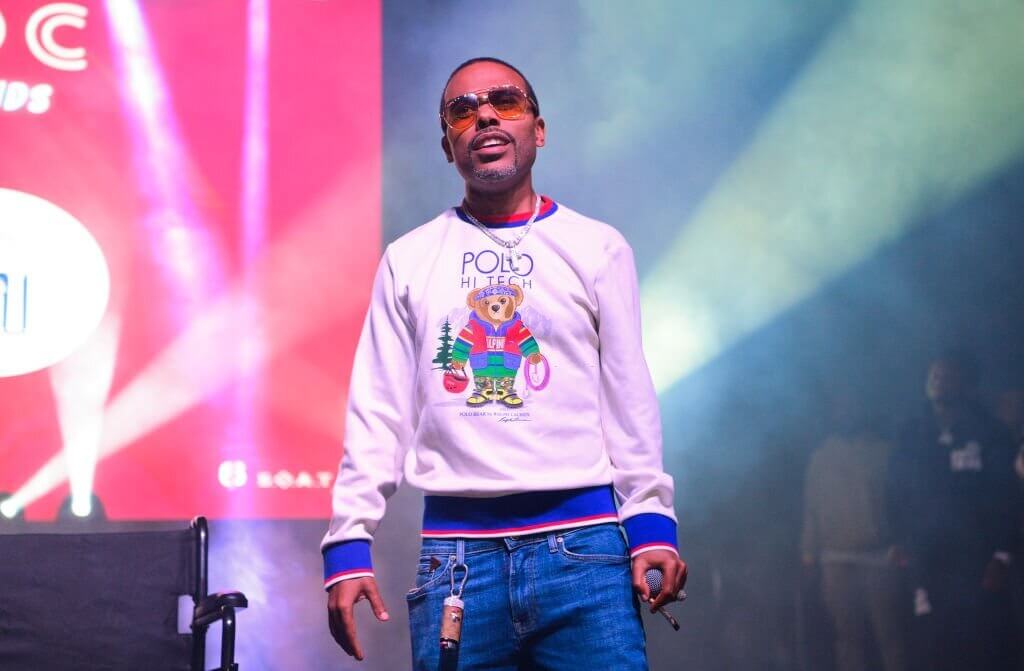 Duval began his acting career in 2005 after beginning his comedic career in 2001. Since then, he has performed stand-up routines and had notable roles in numerous shows and movies.
After performing in the Oakland Bay Area in 2001, he and four other comedians asked to join the Budweiser tour.
Cedric, the entertainer, planned the Budweiser tour. In 2005, he became a member of the hip-hop crew Three 6 Mafias.
On April 1, 2014, Duval released his debut solo song and music video, "Wat Dat Mouf Do?" with Trae the Truth.
He covers hip-hop music and southern performers for the ozone magazine. Duval became well-known as a result of his super-hit movie "meet the black."
Rise To Prominence
The song "Smile Bitch (Living My Best Life)," which he released in 2018 and featured Snoop Dogg and Ball Greezy, peaked at number 56 on the Billboard Hot 100.
He was signed by Rich Block Entertainment as a music artist. In 2018, his song "smile" is currently third on the Billboard 100.
His work also communicates through numerous partnerships, such as one with Snoop Dogg. 2003 saw the publication of the DVD "dat boy funny," which launched his career as a comic across the nation.
Duval has been in many music videos as a performer. Some of them achieved high positions on charts. "That's right," "rubberband man," and "anything you like" is a few of his well-known compositions.
Lil Duval's Personal Life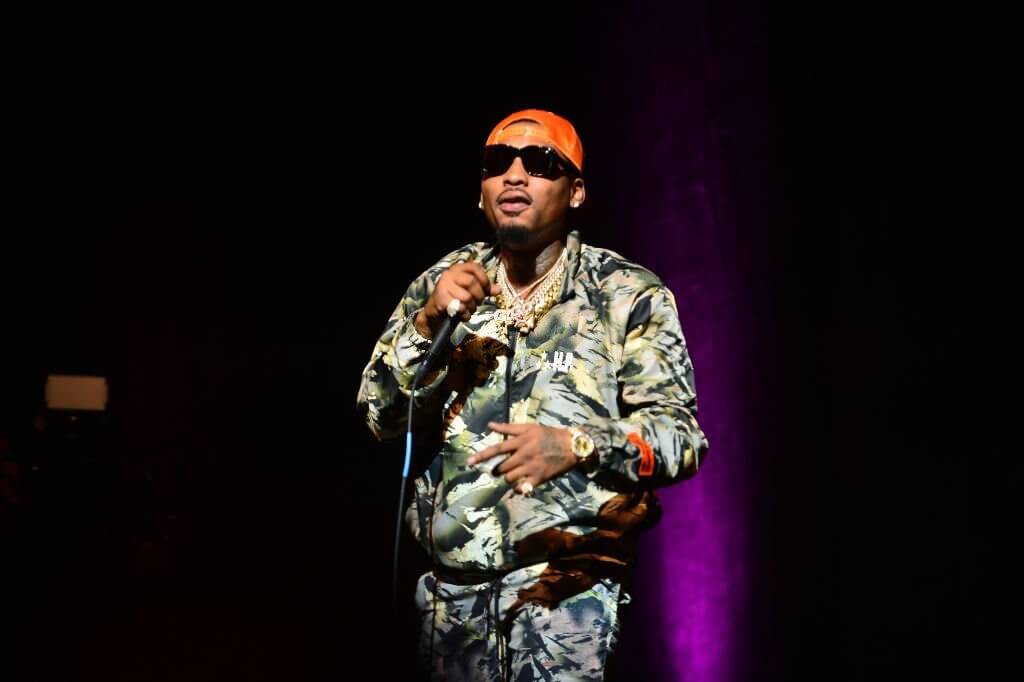 Duval is an extremely reclusive individual. Online, there isn't a lot of information on his relationships.
In 2011, he referred to his wife in one of his Instagram postings. After a lengthy marriage of seven years, he filed for divorce in 2011.
Lack of dedication was cited as the cause. Together, they have a daughter they call Nyla.
Currently, there are no insights into the romantic life of Duval. If we happen to fetch any sort of information on his love life we will update you guys.
Next Read: Noah Sebastian Actor Biography
Lil Duval's Net Worth
Lil Duval estimated net worth is $2 million approximately as of 2022. His estimated net worth for 2021 was $1 million approximately.
The actor and rapper have an annual salary of $1 million approximately. His music CDs and TV shows generate the majority of his revenue.
Duval's salary is steadily rising thanks to his appearances on television. He has made a huge amount of money working nonstop on music and TV series.
Also Read: Jay Harrington Actor Biography
Physical Appearance
Roland Powell a.k.a. 'Lil Duval' has a pleasing personality with a lot of charm. Being a stand-up comedian, he has a cheerful personality that makes everyone feel at ease.
Besides his cheerful personality, he has a touch of sharpness. Duval has a brown skin tone with a height of 5 feet 1 inches or 157 cm.
The rapper and comedian like to adorn himself with chunky gold jewelry and oversized t-shirts. His personal style is more of laid back and preppy chic.
We appreciate you reading this article about Lil Duval. We hope you enjoyed being here with us.
Please feel free to share your thoughts in the below comment section. Also, it would be helpful if you could provide your feedback on the overall reading experience.
Next Read: Tom Brittney Actor Biography