Dwayne Michael Carter Jr., better known as Lil Wayne, is a well-known American rapper, entrepreneur, and record executive.
He has been in the industry since 1995 and works exclusively in the hip hop genre. He is widely regarded as one of the most influential hip-hop musicians of his generation, and his peers frequently cite him as one of the best rappers of all time.
He is signed to several world famous record labels Young Money, Republic, Universal, and Cash Money.
Just check out the life of the best rapper ever in American history. This man has a very interesting story to tell us.
Who is Lil Wayne?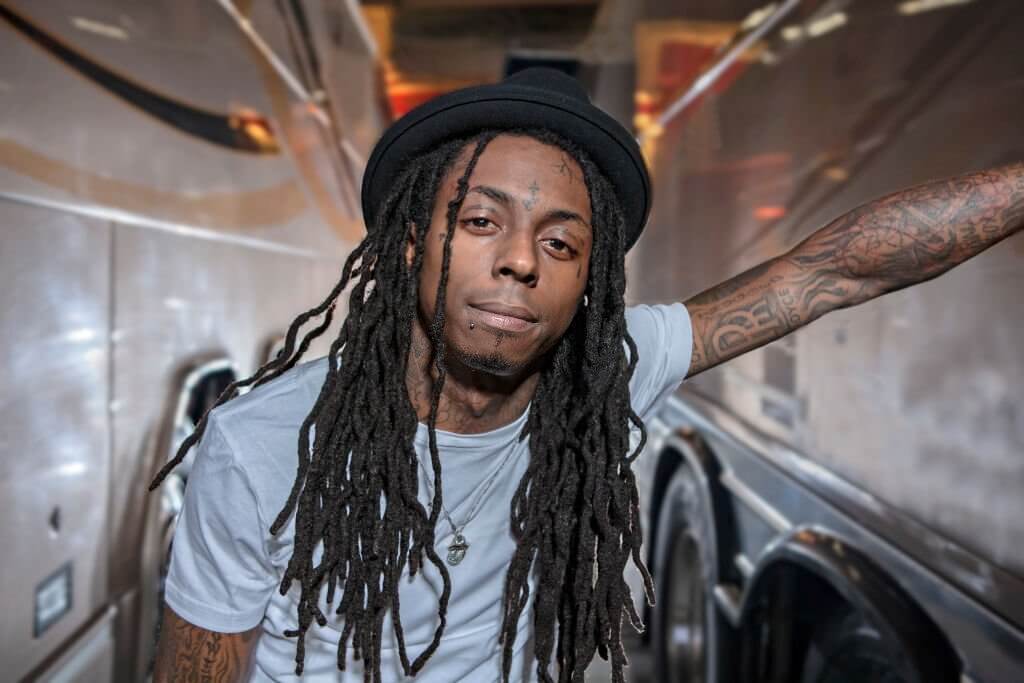 Dwayne Michael Carter Jr., better known as Lil Wayne, is a well-known American hip hop recording artist who has won several awards, including the prestigious Grammy Award.
Beginning as a pro at the age of nine with 'Cash Money Records,' Wayne went on to form the American adolescent hip-hop duo 'The B.G.'z,' along with rapper Lil' Doogie.
After a few years, he became a member of the American hip hop group 'Hot Boys,' alongside Young Turk, Juvenile, and Lil' Doogie, who is now known as B.G.
With its single 'Bling Bling' and platinum-selling album 'Guerrilla Warfare,' the group's fame eventually skyrocketed.
During that time, he released his solo debut album, 'Tha Block Is Hot,' which was certified platinum by the 'Recording Industry Association of America' (RIAA).
This was followed by a string of other hit and popular albums by the hip hop sensation, which not only earned him international fame but also solidified his place among the notable international hip hop artists.
With over 100 million records sold worldwide, he became one of the all-time best-selling music artists.
His most notable and successful album, 'Tha Carter III,' sold over one million copies in its first week in the United States and earned him the 'Grammy Award' for 'Best Rap Album.' Young Money Entertainment is Lil Wayne's record label.
Early Life of Lil Wayne
Dwayne Michael Carter Jr. was born on September 27, 1982, in New Orleans, Louisiana, USA. Wayne's parents divorced when he was two years old, and he began living with his mother, a cook.
He grew up in Hollygrove, one of New Orleans' poorest neighborhoods. He had a close relationship with his stepfather , who was eventually killed.
Wayne has a tattoo in memory of his stepfather. In a CBS interview, Wayne explained why he dropped the 'D' from his name, saying, "I dropped the D because I'm a junior and my father is living and he's not in my life and he's never been in my life."
So instead of being Dwayne, I'd rather be Wayne."
He began writing rap songs when he was eight years old and met Bryan Williams, an American rapper, record producer, and co-founder of 'Cash Money Records,' better known by his stage names Birdman and Baby, in 1991.
When he met Birdman
Birdman was impressed by the talent of eight-year-old Wayne, who recorded freestyle raps on his answering machine, and later became Wayne's mentor and signed him to 'Cash Money Records.'
Eventually, the two developed a father-son bond, with Birdman referring to Wayne as his son.
He was a member of the American teen hip-hop duo 'The B.G.'z,' and he and rapper Lil' Doogie released the group's debut album 'True Story' on July 29, 1995, by 'Cash Money Records,' which was also his debut collaboration album.
At the age of 12, he accidentally shot himself with a 9mm handgun and was rushed to the hospital by an off-duty police officer, Robert Hoobler.
He attended 'Eleanor McMain Secondary School' for a few years before transferring to 'Marion Abramson Senior High School,' but dropped out at 14 to focus on his musical endeavours.
Lil Wayne Career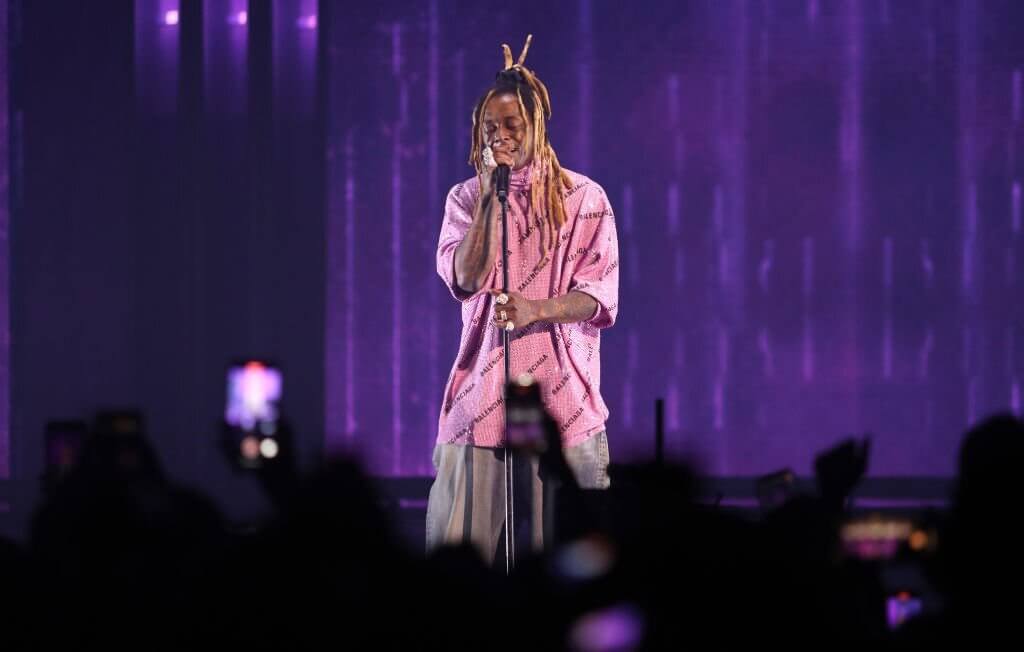 In 1996, he joined the hip hop group 'Hot Boys.' The group's second studio album, 'Guerrilla Warfare,' was released on July 27, 1999, and topped the Billboard Top R&B/Hip-Hop Albums chart.
It also reached No. 5 on the Billboard 200, giving the group, which included Wayne, basic recognition.
Wayne's debut solo album, 'Tha Block Is Hot,' was released on November 2, 1999 by 'Cash Money Records.' The RIAA awarded platinum certification to the album, which became a Top Ten hit and reached No. 3 on the Billboard 200.
Despite receiving gold certification from the RIAA, his next two albums, 'Lights Out' (2000) and '500 Degreez' (2002), failed to match the success of 'Tha Block Is Hot.'
His fourth album, 'Tha Carter,' released on June 29, 2004, by 'Cash Money Records' and 'Universal Records,' debuted at No. 5 on the Billboard 200 and sold 116,000 copies in its first week. It also received RIAA gold certification.
He became Cash Money's president in 2005, and that same year he founded the record label 'Young Money Entertainment,' which is an imprint of 'Cash Money Records.'
However, in late 2007, he mentioned leaving both labels' management positions.
The sequel to 'Tha Carter,' titled 'Tha Carter II,' marked his fifth studio album and was released on December 6, 2005 by 'Cash Money Records' and 'Universal Distribution.'
It debuted at No. 2 on the Billboard 200 album chart and sold over 238,000 copies in its first week, outperforming its predecessor.
'Tha Carter II' was certified gold by the RIAA on January 18, 2006, and platinum on March 23, 2006.
Rise to ascent
Moving on, this virtuoso released 'Tha Carter III,' widely regarded as his most remarkable and successful album to date, on June 10, 2008.
On February 12, 2009, the album not only topped the Billboard Hot 100, but it also received triple-platinum certification from the RIAA.
In 2009, his album 'Tha Carter III' earned him the prestigious 'Grammy Award' for 'Best Rap Album.'
That same year, he won three more Grammys: 'Best Rap Solo Performance' for 'A Milli,' 'Best Rap Song' for 'Lollipop,' and 'Best Rap Performance by a Duo or Group' for 'Swagga Like Us,' which he shared with T.I., Jay-Z, and Kanye West.
Among Wayne's other notable albums are 'Rebirth' (2010), 'Tha Carter IV' (2011), and 'Free Weezy Album' (2015). He has collaborated with several artists and appeared on numerous singles by other singers over the years.
He also received praise for his mixtapes, such as 'Dedication 2' (2006) and 'Da Drought 3' (2008). (2007).
He also dabbled in acting, appearing in films such as 'Baller Blockin' (2000) and 'Hurricane Season' (2009), as well as TV shows such as 'Saturday Night Live' (2004, 2008, 2010, and 2011 'Wild 'n Out' (2005) and 'The Boondocks' (2007).
Lil Wayne Personal Life
Lil Wayne is currently married. He married Denise Bidot, an American plus-size fashion model, in the year 2020.
He had many marriages. Prior to Denise, in the year 2019, he married La'Tecia Thomas, but the couple divorced in the year 2020.
He married Lauren London, an American TV personality, model, and actress, in 2007 before that. In the year 2002 he married Nivea, a well-known American singer, but the couple divorced in 2003.
Toya Johnson, an American actress was another of his wives married in 2004. He is also the father of four children.
He has three sons, Kameron Carter, Neal Carter, and Dwayne Carter III, as well as a daughter, Reginae Carter. He had relationships with multiple women.
Some of them were Dhea Sodano, Christina Milian, Skylar Diggins, Candace Cabrera, Kat Stacks, Dana Lee, Zena Foster, Tammy Torres, Kerry Hilson, Teairra Mari, Farrah Franklin, Karrine Steffans, Solange, Sarah Bellew, Trina, Adrienne Williams Bosch, and Toya Carter, to name a few.
Also Read: Ryan Upchurch Biography
Lil Wayne Net Worth
Lil Wayne is one of the world's wealthiest and most powerful American celebrities. He makes a living as a rapper, actor, and record producer.
Lil Wayne's net worth is estimated to be $150 million as of 2022.
Lil Wayne lives a lavish lifestyle. Evidence is why he is said to have paid a whopping $17 million for a Miami Beach mansion.
His estimated approximate net worth in 2021 was $140 million.
He also drives a black Bugatti Veyron that can reach 60 mph in 2.5 seconds. He also owns a $443,00 Rolls Royce Phantom Drophead Coupe.
His approximate annual salary is $10 million.
He wears Dr. Dre's headphones and has been photographed wearing a diamond pair of the expensive Beats headphones that cost around $1 million, along with his $1 million diamond wristwatch.
The American does not appear to be going bankrupt anytime soon, with the way his income is increasing.
Also Read: Rayan Lopez Rapper Biography
Physical Appearance
Lil Wayne stands 5 feet 5 inches tall which is equal to 165 centimeters or 1.65 meters. He weighs about 61kg which is equal to 134 lbs.
His shoe size is 8 (US). The rapper has tattoos all over his body and his hair is in dreadlocks.
Nothing much to speak about his looks because it is the unique rapper looks, which is exclusive to similar artists or followers of the music and the culture of it, as seen mostly out there.
To name, he has tattoos all over with dreadlocks, wears a lot of diamond jewelry, and carries gadgets of diamond, showy and extravagant clothing style, among a lot more in terms of mansions, cars, and other toys.
He carries all of it with confidence and it suits him best.
Hope you enjoyed this article. Share your feedback, which keeps us inspired to bring you more personalities and their less heard lifestyles.
Until we meet again, wishing you all the very best.
Next Read: Ángel Quezada Rapper Biography