Lori Harvey is an American model, entrepreneur, and socialite. She is the daughter of Marjorie Harvey and is the adopted daughter of comedian Steve Harvey.
Lori Harvey was signed to the LA Model Management agency in the United States, as well as Select Model Management in Europe.
Lori Harvey Profile Summary
Name
Lori Harvey
Birth Date
13 January 1997.
Birth Place
Memphis, Tennessee
Age
25 Years Old
Height
Feet & Inches: 5'3''
Centimeter: 165cm
Meter: 1.65m
Weight
Kilograms: 50kg
Pounds: 110Lbs
Net Worth
$43 Million
Profession
Model
Father
Donnell Woods
Siblings
Morgan, Jason, Brandi, Karli, and Wynton
Marital Status
Single
Ex-Boyfriend
Trey Songz
Nationality
American
Who is Lori Harvey?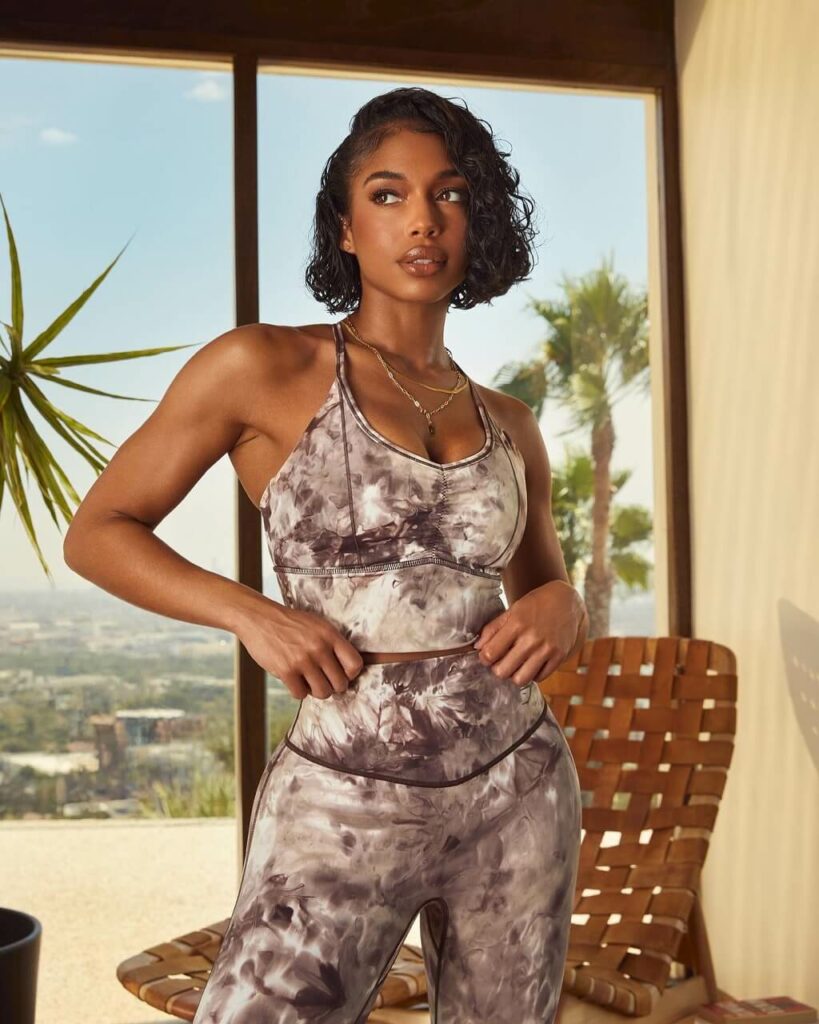 Lori Harvey is a fresh face entering into the fashion industry, showcasing her natural beauty and having recently signed with top modelling agencies LA Models and Select Model Management in Europe.
Lori began her modelling career as early as three.
Growing up in Atlanta, Georgia, Lori also was an avid equestrian. However, after suffering from a horse riding accident in 2015, Lori decided to focus full-time on her modelling career.
Early Life of Lori Harvey
Lori Harvey was born on the 13th of January 1997. She is 25 years old as of 2022. Her zodiac sign is Capricorn.
She was born and brought up in Memphis, Tennessee in the United States. She thus holds an American nationality and belongs to a mixed ethnic descent.
Lori Harvey is an American model who is the stepdaughter of comedian, television host, producer, radio personality, actor, and author, Steve Harvey, through his third and current wife, fashion blogger, and fashion designer, Marjorie Bridges.
Lori's biological father is reportedly a drug lord named Donnell Woods. Through her mother, Lori has two half-siblings, Morgan and Jason.
Through Steve, she is the stepsister of Brandi, Karli, and Wynton.
As a child, Lori had aspirations of becoming a competitive horseback rider someday and representing the United States of America at the Olympics.
After finishing high school, she enrolled at a college in Florida and continued to compete. However, she suffered a back injury that abruptly ended her riding career.
She subsequently dropped out of college and started taking online classes.
Lori Harvey Career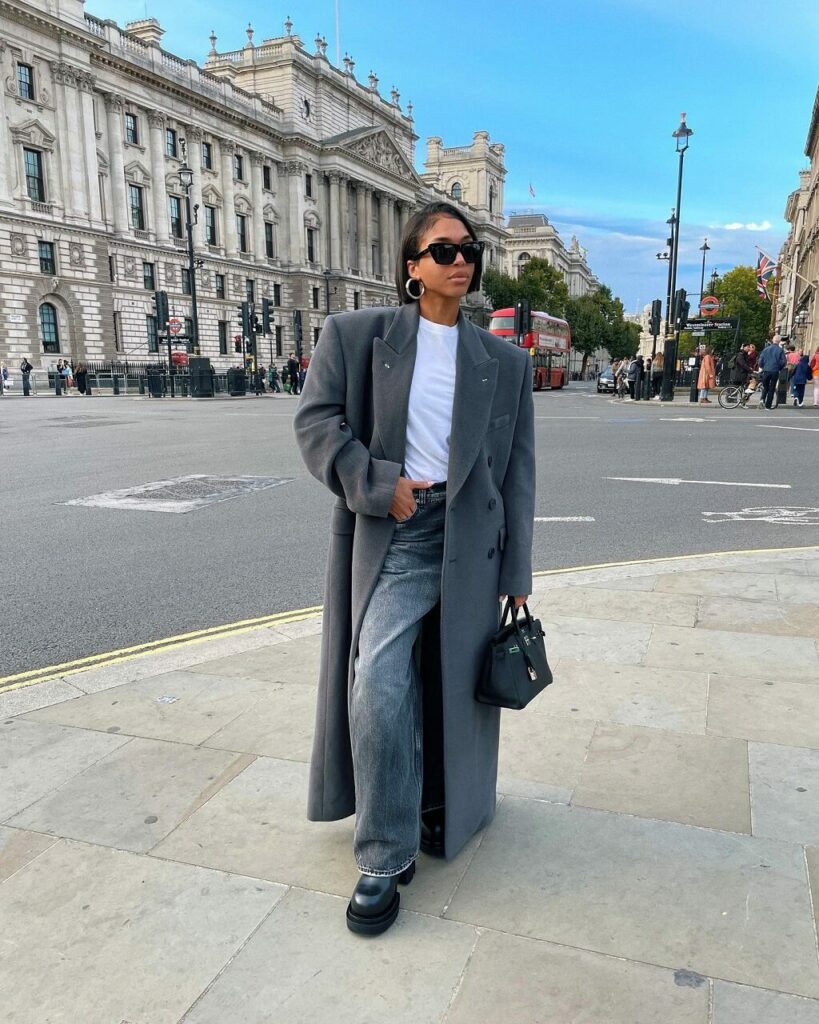 After realising that she did not have any hope for a career as a competitive horseback rider, Lori decided to pursue modelling.
While she did have a clear advantage over other aspiring models because of her famous stepfather, she experienced her own share of struggles in the world of fashion.
As the step daughter to well-known actor and comedian Steve Harvey, Lori has experienced firsthand what it takes to make it in entertainment.
Lori has recently graced both Paris and Milan Fashion Week walking for Dolce and Gabbana and also has an upcoming Dolce and Gabbana campaign.
Lori also made an appearance at the 2017 Met Gala in New York.
Alongside her step-father, Lori credits her mother for influencing her incredible sense of style. She loves testing boundaries and never disappoints in her casual chic selections.
With dreams of working with Gucci, Dior, Givenchy, and Fendi, Lori is sure to make a name for herself in the world of fashion.
Lori is represented by Alex Avant, entertainment executive, and son of music and entertainment legend, Clarence Avant.
Lori does not look like a typical model. She is curvaceous and is only 5 feet 3 inches tall. In an interview with BET, she has stated that she accepts that she is not a traditional model.
However, she is still doing great in her professional life.
Lori Harvey Personal Life
Lori Harvey is currently single after having a few interesting relationships.
Some rumours have circulated and claims have been made linking Lori to various celebrities. One such rumour linked her to rapper Sean Combs, better known as Puff Daddy or P Diddy, but TMZ reported that it was untrue.
She was also linked to British F1 driver Lewis Hamilton after they were reportedly seen together at a club. This was never confirmed either.
She dated rapper Trey Songz from late 2018 to early 2019. The relationship garnered significant media attention and they were photographed together multiple times.
In December, one of these photographs drew out petty responses from rapper Future and Justin Combs, the oldest son of P Diddy.
In June 2017, Lori got engaged to Dutch footballer Memphis Depay, but they later broke up.
In 2021, she became much more famous due to her relationship with Michael B Jordan. After that, she commented that she almost got married pretty young.
Also Read: Ana Pavaga Model Biography
Lori Harvey Net Worth
Lori Harvey has an estimated net worth of $43 Million and earns over $8 million each year as of 2022.
Lori Harvey is an American model, entrepreneur, and socialite.
Lori's luxury knows no bounds as she is extremely rich. Lori Harvey lives in her 6,400-square-foot luxury house located in Memphis, Tennessee. Lori Harvey has bought this property for a price of $8 Million.
Lori Harvey's house is fitted with 5 Bedrooms, 6 Bathrooms, 2 plunge pools, a 10-seater dining room, a large balcony, and more such features.
Lori Harvey's assets include 7 real estate properties, 5 Cars, and 1 Luxury Yacht. Lori Harvey's Assets Portfolio also includes Cash Reserves of over $12 Million. Lori Harvey also owns an investment portfolio of 8 stocks that are valued at $10 Million.
She will be richer in the following years.
Also Read: Ashlyn Castro Model Biography
Physical Appearance
Lori Harvey is a very pretty lady who has a height of around 5 feet 3 inches or about 165 centimeters or 1.65 meters. She has a well-maintained weight of about 50 kg or 110 lbs.
Lori Harvey has black eyes and long dark brown hair and full lips. She does look ravishing in whatever she wears.
So this is all you need to know about the adopted daughter of Steve Harvey. Thank you for reading this article about Lori Harvey.
Please feel free to share any of your thoughts and opinions or any other new information that you come across and share with us in the comments section below.
Happy reading!
Next Read: Ella Emhoff Model Biography