Have you guys watched the Enola Holmes Part 2 movie? Are you someone who enjoyed Louis Partridge's portrayal of Tewkesbury?
On the other hand, Louis nailed his performance in the Enola film. His quaint and romantic acting gave life to the suspense movie.
And nowadays, social media platforms are flooded with the couple's videos of Tewkesbury and Enola. Even though they didn't have many romantic scenes, they occupied the top spot on the list of trending couples in 2022.
All thanks to the Marquess of Basilwether, our Tewkesbury!
We have collected more interesting and unknown facts about the Louis partridge, so we request that readers read the full article without fail.
Who is Louis Partridge?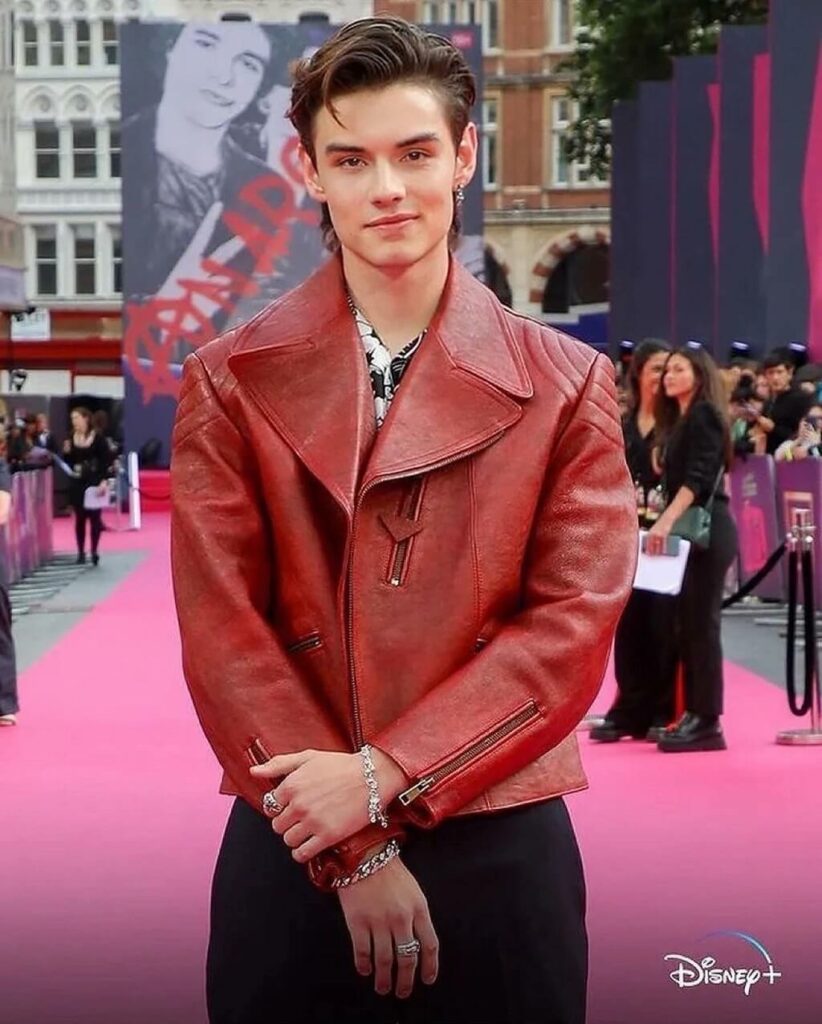 Louis Partridge is a British actor who rose to global fame by acting in the film "Enola Holmes." Enola Holmes is the sister of the famous detective Sherlock Holmes.
We hope everyone knows about Sherlock Holmes, but the Enola Holmes character is also trending. And Louis P. Partridge played the lead role in this magnificent movie.
Louis acted for two seasons, and in the final season, Tewkesbury's acting skills portrayed Louis as a romantic hero because there was a kissing scene between Louis and Millie Brown in the movie. That single kissing scene garnered a huge following.
Many new media outlets started publishing about the scenes, the BTS, and many more. Louis has become a global actor in this way, and he has many female fans.
He has acted in many films, including Enola Holmes, but that one helped him get the needed recognition.
Early Childhood Life of Louis Partridge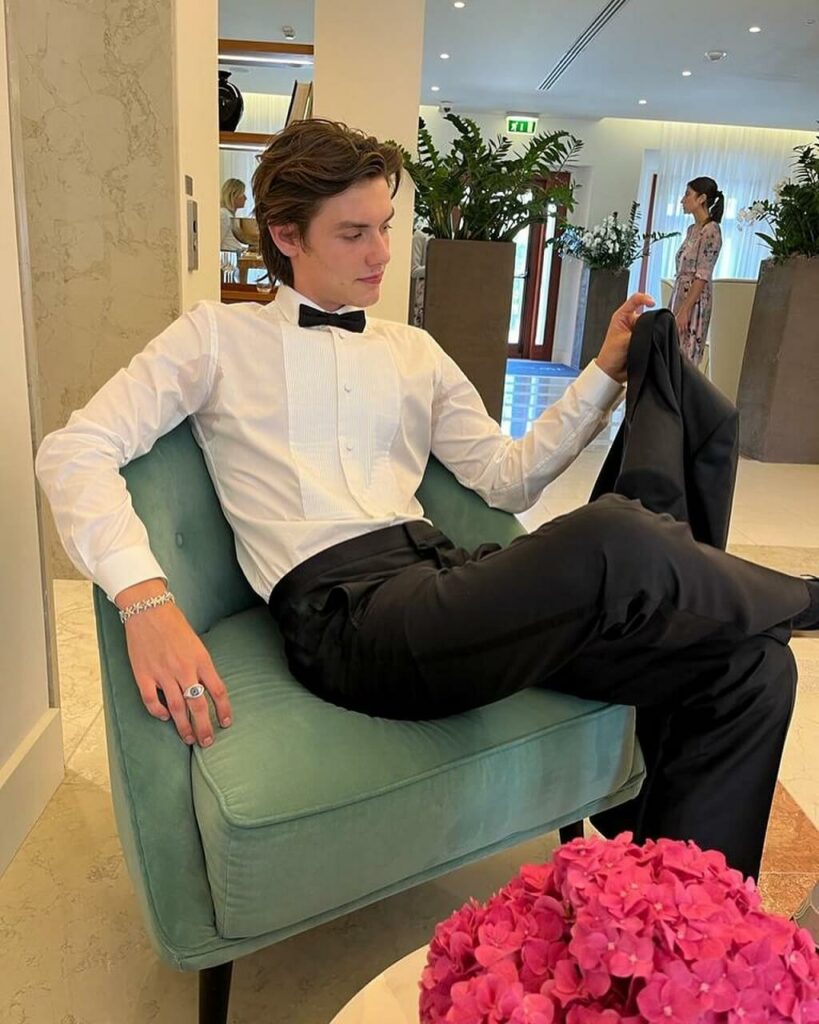 Louis Partridge was born in London, United Kingdom, on June 3, 2003. Thus, Louis Partridge's age is 20 as of 2023. He is of the nationality of the United Kingdom, and his ethnic roots are there as well. Louis Partridge's zodiac sign is Gemini.
We collected the family details of Louis Partridge for our valued readers (trust us, its exclusive information, and now it's for you).
Louis Partridge's father, James Partridge, is a lawyer, but Louis's father's childhood dream was to become an actor. Louis' grandmother didn't allow him to do so because she thought the acting was an insecure job.
Thus, James abandoned his passion, but now he motivates his son to take up acting as a career, and he feels proud of his son.
Louis' mother's name is Liz, and she is a financial specialist with the charitable organisation "Child Rescue Nepal." Moreover, Louis has an elder sister and a younger sister.
His elder sister is Issie Partridge, and she is also trying her best to become an actress. She is currently a social media influencer, and she used to accompany Louis at many award functions.
Louis' younger sister's name is Millie Partridge, and she is studying at the school. Since childhood, Louis Partridge has had a great desire for acting. Thus, he participated in many plays and dramas while studying at his school.
Louis Partridge Career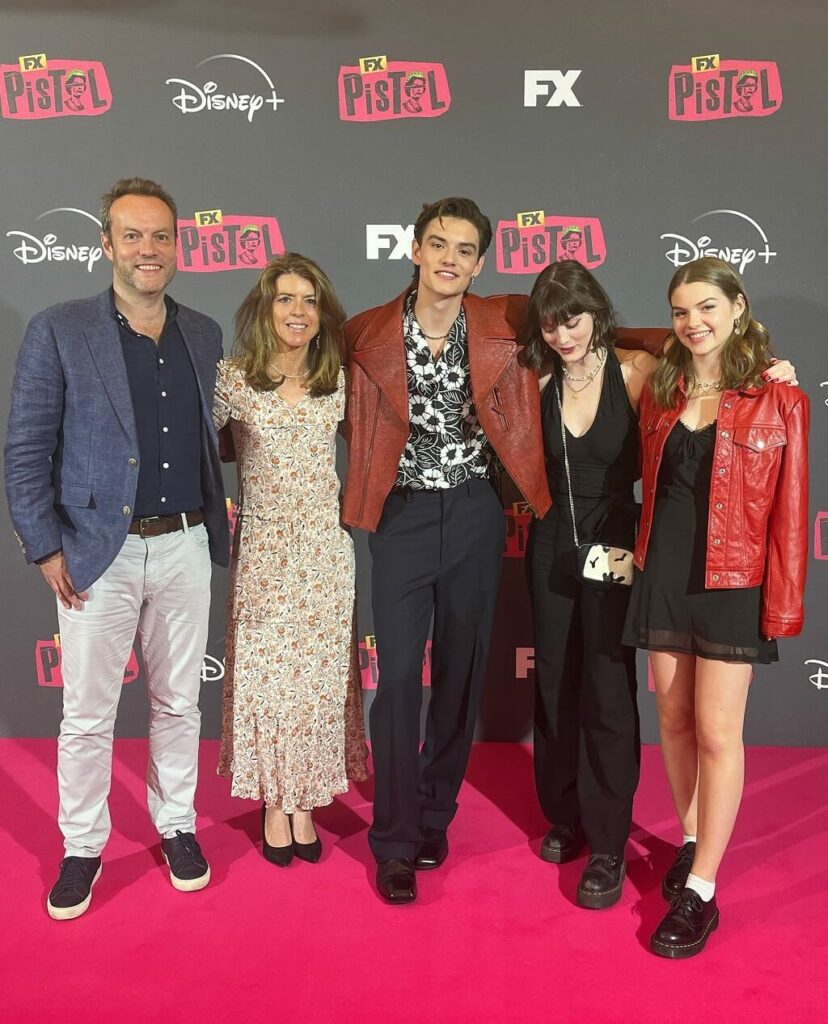 Louis Partridge started his career by acting in the Boomer series. And the name of his character was Alf. He was just 11 years old when he began acting in this series.
In 2014, Louis had the opportunity to act in the short movie "Underwater," where he played the character of Felix. And he got an opportunity to appear in another short movie, "about a dog," his character's name was Young Gav.
He started to appear in movies like "Amazon Adventure" and "Paddington 2."
Paddington is a very popular movie among the global audience, and it has received many awards and nominations.
Even though Louis got the small role of "g-man," it helped him get great exposure.
He was allowed to work alongside Millie Brown, Henry Cavill, Sam Claflin, and Helena Bonham Carter, in the year 2020. And it was the Netflix movie "Enola Holmes."
Louis Partridge acted as "Viscount Tewkesbury, Marquess of Basilwether." Do you guys know the novel from which the movie was taken?
It is "The Enola Holmes Mysteries," a novel by Nancy Springer. His fame and popularity increased after the release of the second season of Enola Holmes in 2022.
In the in-between time, Louis starred in the movie "The Lost Girls." In that movie, he played the character of Peter Pan. Yes, everyone's favourite Peter Pan and Wendy's combo.
Louis Partridge Movies and TV Shows
Boomers
Beneath water
About a dog
Pan
Second Skin
Amazon adventure
Paddington 2
Medici
Enola Holmes
Pistol
The lost girls
Enola Holmes
Ferryman (upcoming)
Disclaimer: television series (upcoming)
Personal Life of Louis Partridge
Louis Partridge is rumoured to be dating one of his old schoolmates, Lulu Everly, but it was just a fan prediction. And it wasn't confirmed from Louis' side. There are numerous photos of Louis and Lula together floating around the internet. Thus, his fans might have cooked up a story.
Otherwise, it could be true.
Sydney Chandler, on the other hand, is Louis Partridge's mysterious other rumoured girlfriend. She is the co-star of Louis Partridge in Disney's television series "Pistol."
But his fans didn't welcome this couple because of their age gap. Still, isn't dating someone a very private thing in one's life?
Celebrities will respect their fans' love and time for reasons other than meeting their expectations for the couple's goals.
Louis Partridge and Millie Brown
Louis' co-star is Millie Brown, and many rumours say they are real-life partners. But both of them confirmed that they were just good friends.
In one of the interviews, Millie asked Louis, "Has he ever been heartbroken?" He said a big and sad yes. And it shows that he has had some previous relationships and that Louis Partridge is not opening up. There is currently no confirmed information about Louis Partridge's girlfriend.
Also Read: Carlo Marks Actor Biography
What is Louis Partridge's Net Worth?
Louis Partridge's net worth is estimated to be around $2 million by 2023. He is an emerging actor, and Louis is getting many upcoming projects.
His acting abilities and physical appearance will help him achieve high success in the film and entertainment industries, which will reflect positively on his net worth.
Louis Partridge's Instagram account has garnered over 9.2 million followers so he will get his promotions and brand endorsements.
His net worth for 2022 was $1.5 million, and his annual salary will be around 500,000 USD.
Also Read: Cameron Broduer Actor Biography
Louis Partridge Age and Height
Louis Partridge will be 20 years old as of 2023. He appears to be a real-life prince, and in Enola Holmes, his manliness and beauty increased even more and reached a peak, as evidenced by his Instagram follower account.
Partridge has a perfect fit, a sculpted body and a sculpted face; no one can deny his jawline's sharpness as well. He is tall, about 6 feet, or 183 cm, or 1.83 meters, and weighs about 70 kg or 154 lbs.
Louis Partridge's hair is brown and black, and his eyes are black.
The end!
Do you like this article? comment on it.
Next Read: Issa Rae Actress Biography