Matt Damon is a famous actor in Hollywood. Besides him being an actor, Damon is also a film producer and screenwriter.
Throughout his whole career, Damon has amassed supporting fans and followers who would like to know about his wife.
Luciana Barroso is a former air hostage and businesswoman who is also widely known as the spouse of Matt Damon.
The couple has some rather interesting chemistry between them. Damon and Luciana's relationship started as a spark and grew to the point where they got married.
Despite being from different career paths the couple has kept a beautiful balance between their work and personal life.
In this article, we are going to read about the life story of Luciana Barroso including her career and personal life.
So without any further ado let's get started with our readathon.
Who is Luciana Barroso?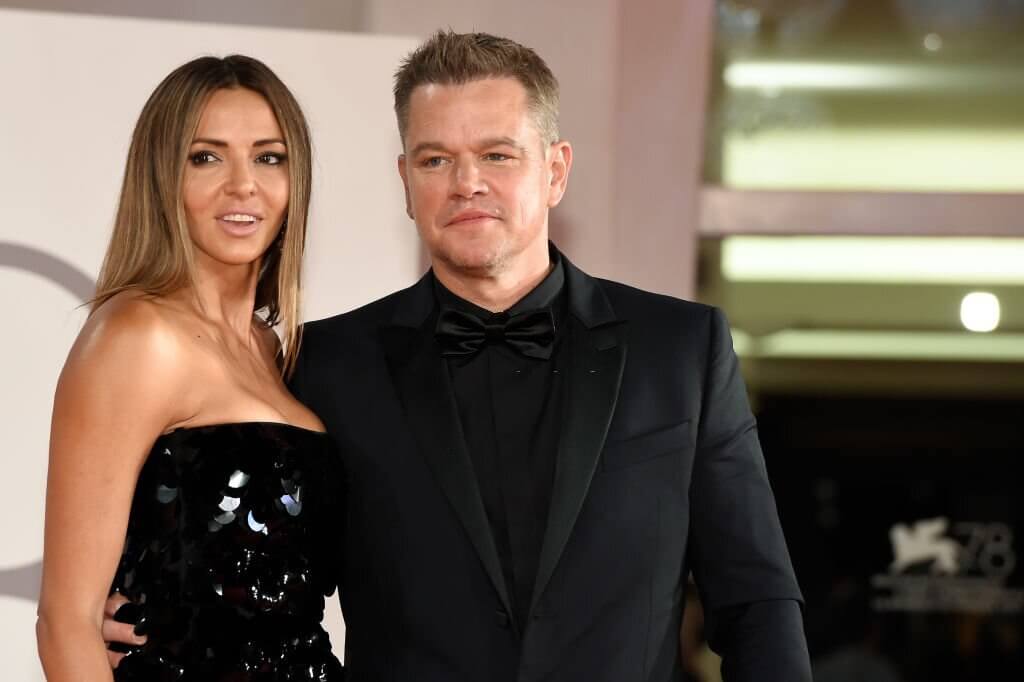 Luciana Barroso is a former air hostess, businesswoman, and philanthropist who is popularly known as the wife of Hollywood star, Matt Damon.
Despite being married to one of the most well-known actors in American cinema, Luciana Barroso has so far avoided the spotlight.
She is frequently praised for protecting her famous spouse from the paparazzi and ensuring that her family lives in peace. Matt has frequently commended his wife for doing all in her power to keep him out of the tabloids.
The fact that Matt and Luciana are set to enter their 12th successful year of marriage, which is widely regarded as a marvel, shows how quickly they are becoming one of Hollywood's most beloved couples.
The cherry on top is that they accomplished this supposedly amazing achievement without raising much of a fuss.
Early Life of Luciana Barroso
Luciana Barroso was born on 31st July 1976 and is 46 years of age as of 2022. She was born in Salta, Argentina, South America.
Her father worked as an insurance agent, while her mother was a housekeeper. After her parents split shortly after she was born, she was raised by her grandmother.
The grandparents of Luciana were of Italian descent. But they settled in Argentina because they believed they could live a better life there.
Luciana had a strong interest in both literature and the arts. She dreamed of being an artist while she was a student.
She later earned an arts degree from a nearby college, but after becoming interested in a flying career, she decided to pursue a career as an air hostess.
Luciana Barroso Career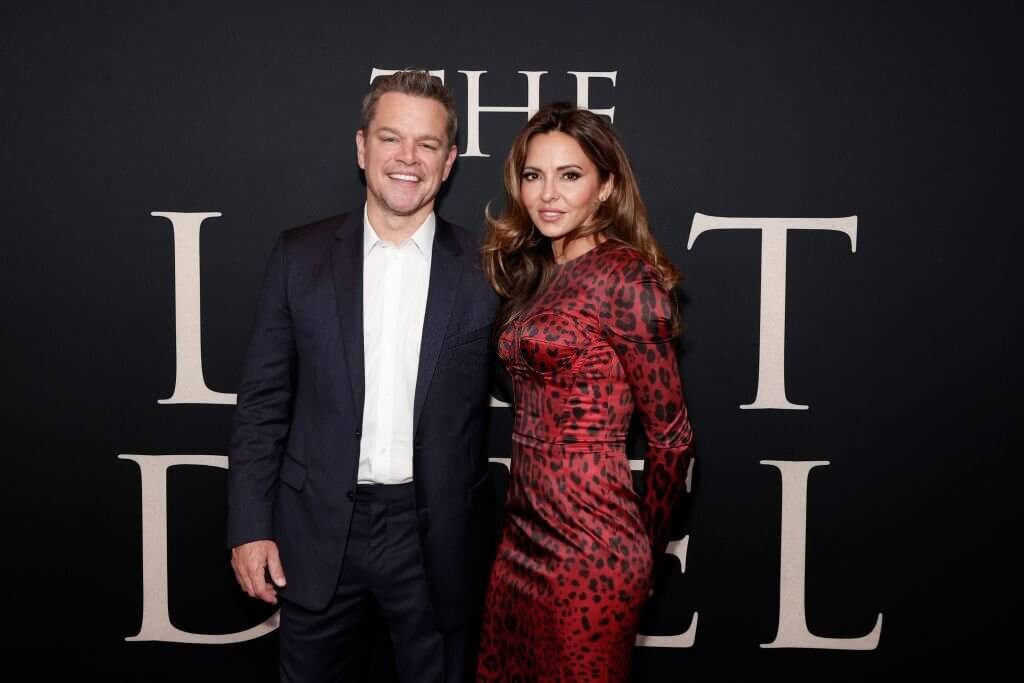 Luciana Barroso started doing various jobs after she graduated. The transition phase in her life came when she pursued an aviation career.
Luciana worked as an airline hostess in one of the reputable airlines. She later performed bartending duties at Crowbar in Miami.
The later dropped her aviation career and started her own business. However, her business venture details are out of the reach of the media.
She currently takes care of her children while staying at home and being an entrepreneur.
About Luciana's professional life, hardly much is known as she is a discrete person. She became well-known as a famous wife. Matt Damon, a well-known Hollywood actor, is her spouse.
Luciana Barroso's Personal Life
Initially, Luciana wed Arbello Barroso. In 1999, they had their daughter, Alexia. In 2004, Luciana and Arbello got divorced.
Are and Matt, her current husband, went through a friendly divorce, and she still has a good relationship with both of them.
Second Marriage With Matt Damon
After filing for divorce, Luciana relocated to Miami. Alexia, her daughter, was just four years old at the time. At a nearby tavern, Luciana accepted a position as a bartender.
Actor Matt Damon was filming for his movie "Stuck on You" in Miami in April 2003.
Along with the other members of the crew, Matt went to the bar where Luciana was employed while still working on the movie for a few drinks.
He first met Lucianna in the bar, and they both immediately sensed that they had a special connection. This opened the door to an amazing romance.
In September 2005, Matt proposed to Luciana, and on December 9, 2005, they wed. The couple did not want more attention, so their wedding was a low-key event.
At the Manhattan Marriage Bureau, they had a private but lovely civil ceremony where they exchanged rings.
In 2006, the couple gave birth to their first child, a daughter named Isabella Damon. Their second daughter, Gia Zavala, was born two years later.
Stella, their third child, was born in 2010. Alexia, Luciana's 16-year-old daughter, was formally adopted by Matt.
Four gorgeous girls are now being raised by Matt and Luciana in happiness. Soon, Alexia will make her big-screen debut.
Also Read: Who is Paul Bilzerian's Wife Terri Steffen?
Luciana Barroso's Net Worth
Luciana Barroso estimated net worth is $ 5 million approximately as of 2022. She made more money thanks to her occupation and her hard work.
Although, her income from her business venture is still not known to the general public and media.
Matt, her husband, has an estimated $160 million in wealth. His work as an actor, producer, philanthropist, and writer is his main source of income.
Also Read: Who is Naomi Judd's Ex-Husband Michael Ciminella?
Physical Appearance
Luciana Barroso is an attractive woman with beautiful facial features. Having come from an Italian bloodline, she gives off an Italian resemblance in her appearance.
The wife of Matt Damon has dark brown hair and brown eyes. She is 5 feet 7 inches or 170 cm tall and weighs around 62 kg or 136 lbs.
That was all. We hope you enjoyed reading this article and don't forget to share your views in the below comment box.