Here is one of the greatest of New Zealand's professional golfers. She is leading all her way through her remarkable performances in the golfing industry.
Ko has won millions of hearts and she is an inspiration across the entire world. She has represented the nation worldwide.
So, let's get into the biography to know, how Lydia ko became golfer Champion.
Who is Lydia Ko?
Lydia Ko (MNZM) was born in Korea and she is a New Zealand professional golfer. Ko is a former No. 1-ranked woman who is a professional golfer.
She achieved the top ranking on 2 February 2015, at a very young age of 17 years and 9 months.
And this achievement makes her the youngest player of either gender to be ranked No. 1 in professional golf.
She started earning a good name at a very young age. She owns many youngest accolades on the LPGA Tour.
She was the youngest candidate ever to win a professional golf tour event and the youngest person ever to win an LPGA Tour event.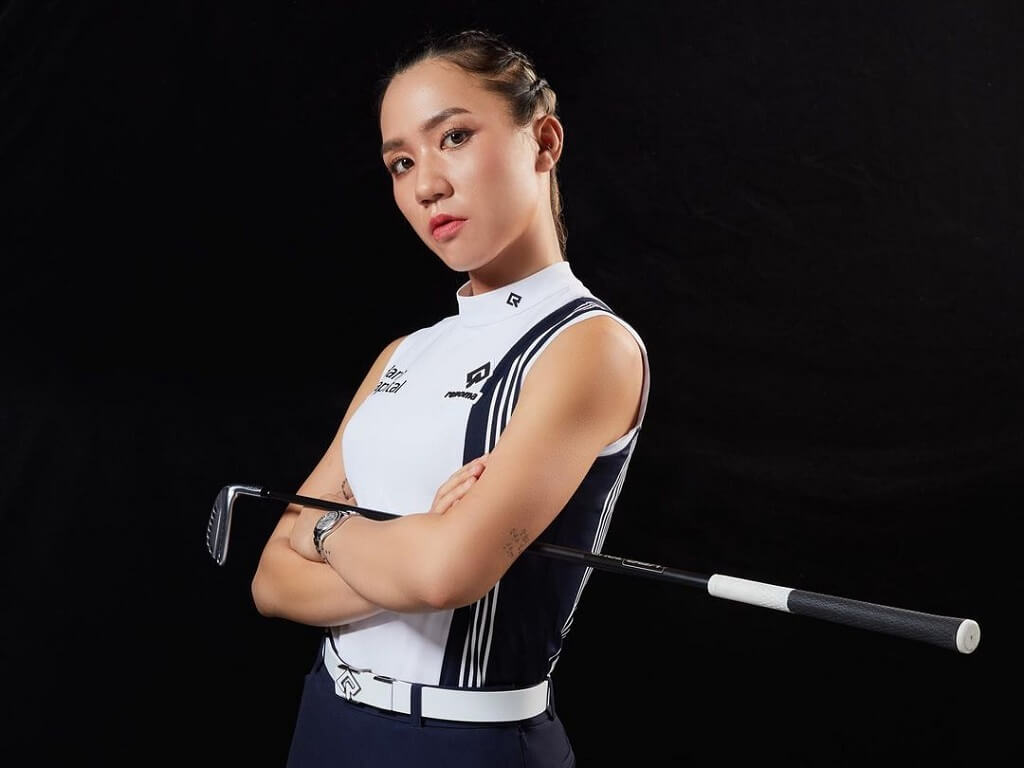 Early Life of Lydia Ko
Ko was born on 24 April 1997 in Seoul, South Korea. Her family immigrated to New Zealand when she was an infant. So, she grew up in New Zealand.
In 2005, she was only seven years old when she came to the attention of the media for the very first time, for taking part in the New Zealand national amateur championships.
She was educated at Mairangi Bay Primary and Pinehurst School in Albany, New Zealand.
She joined the professional golf tour she took correspondence classes with Pinehurst. At the beginning of 2015.
She said that she would study psychology extramurally with Korea University, Seoul.
The news tool that ko reported herself by saying "I'll have to listen to what the university says to decide how I will do my studies.
I'll have to make sure I submit the required papers and projects as the majority of my classes will be done online."
Lydia Golf Career
On 29 January 2012, Ko became the youngest person to win a professional golf tour event by winning the Bing Lee/Samsung Women's NSW Open on the ALPG Tour.
Back on 26 August 2012, she was only 15 years old and four months, at that time, Ko became the youngest winner of an LPGA Tour event ever at the CN Canadian Women's Open Championship.
In 2014, ko won three tournaments. On 27 April 2014, she won her first LPGA Tour win as a professional and it was her first win on U.S. soil, by winning the Swinging Skirts LPGA Classic.
On 23 August 2015, Ko won her third Canadian Pacific Women's Open in a playoff against Stacy Lewis. It was a great victory. She overthrew Lewis, with the first hole of the playoff.
On 26 October 2015, Ko became the freshest player to win 10 events on a major tour at the age of 18 years only.
On 13 September 2015, Ko gained a victory in the fifth and final major on the 2015 LPGA. It was Ko's fourth win on the LPGA Tour in 2015.
On 26 October 2015, Ko won the title of being the youngest player to win 10 events on a major tour at the age of 18 years only.
In 2016, Ko won the ISPS Handa New Zealand Women's Open for a third time in four years by two shots. It was a great victory.
The year 2017, was not a very successful year for her. Her rank dropped to 9th position. She failed to win the game by 2 points.
In 2018 entered 26 tournaments and in 2019 she entered 24 tournaments. Both times she ended up in the top 10. But she did not win a championship. Similarly goes for 2020.
Lydia Ko Personal Life
She is a young and charming woman. So, she is admired by others. People are curious to know about her love life and relationships. But unfortunately, she is single according to the sources.
Some sources claim that she is engaged but this statement is a rumor. In 2021, she won her first LPGA Tour event that started in 2018 and ended in 2021, Lotte Championship, Hawaii.
In August, she participated in New Zealand at the 2021 Summer Olympics and won a bronze medal.
Social Media Appearance
Social sites of celebrity represent their popularity across the world. Ko is having a huge fan following on Instagram and Facebook.
Currently, she has more than 211K followers on her Instagram handle and over 30K followers on her Facebook page.
Besides this, she is not available on Twitter and on other platforms like YouTube.
Lydia Ko Net Worth
Lydia Ko's net worth is approximately $12 million. She has highly earned it through her sports career. She has earned both name and fame because of her stunning performances.
Besides this, Lydia can even by doing paid promotions and advertisements on her Instagram handle. All, she has earned amazingly is enough to live her life in a luxurious way.
Next Read: Life-Changing Biography of Jim Rohn
The Bottom Line
Ko's Story is very inspiring. At a very young age, she started getting her name and fame in her sports career.
At a very young age, she represented her country worldwide in Olympic Games and won medals. she's very inspiring for today's youth.
We hope that you must have learned something from her biography please let us know about it so that we can improve in the future. thank you for reading this biography till the end.