Are you a big fan of the rapper Mac Miller? Do you still hear his songs? But do you know that your favorite rapper is no longer in this world to create his future works?
Yes, he died, but not his songs. Many of his posthumous songs are getting released, which is the music's beauty.
The person may live or die. Their songs will continue to remind us of them. But how did he die, and what was the cause of his death?
We will go over his entire biography and the reasons for his death.
Who is Mac Miller?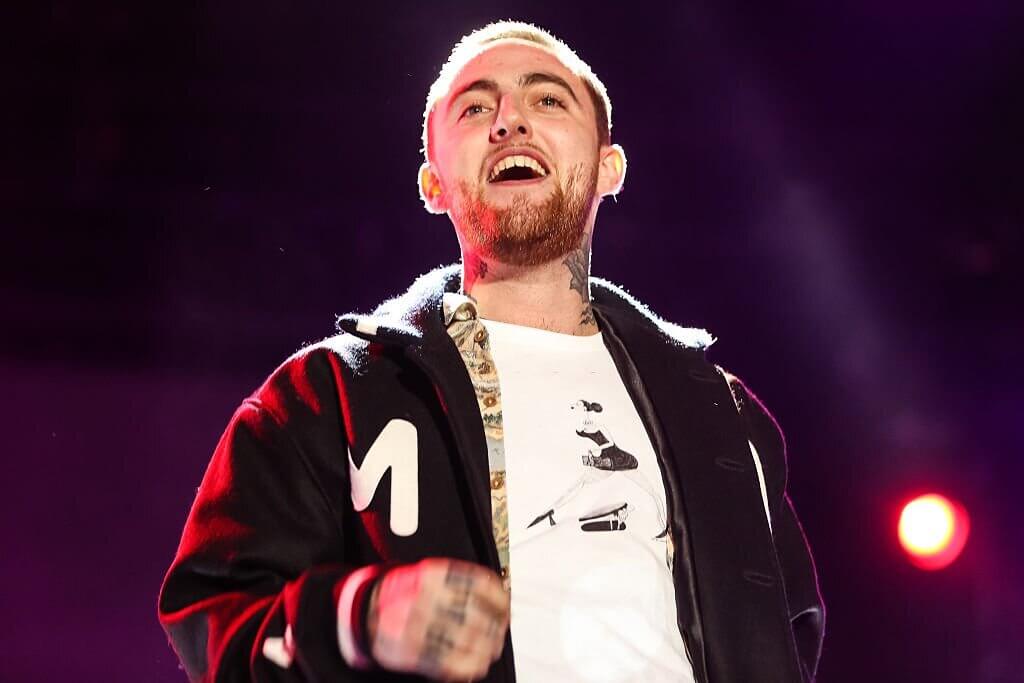 Mac Miller is an American rapper who began his musical career when he was fifteen years old, and his debut mixtape songs such as "K.I.D.S." (2010) and "Best Day Ever" were significant hits.
And he started his record label titled "imprint REMember Music," and he has joined many prestigious companies like Warner Bros. Records to release his albums.
Following his death, Warner Bros. released his posthumous album, "Circle."
He was an emerging and world-famous singer, but he died at 26.
Earlier, his songs hit the headlines; his music projects reflect Miller's talent and skills.
But presently, we see only death news and its causes everywhere we look. He died as a result of drug overdoses.
Is this an age to die? However, drugs do not regard age or gender and will carry out their natural function.
Early Childhood of Mac Miller
Mac Miller was born on January 19, 1992, in Pittsburgh, Pennsylvania. His father, Karen Meyers, is a photographer, and his mother, Mark McCormick, is an architect. And he had an older brother.
His father comes from a Christian family, and his mother comes from a Jewish family, but he was raised with Jewish values.
Since childhood, Miller has had a great interest in music; thus, at age 6, he learned to play the piano, the guitar, the drums, and the bass.
Then, at the age of 14, Miller started rapping. He attended Winchester Thurston School and graduated from Taylor Allderdice High School.
And at the age of 15, he started his rapping career.
Mac Miller Career
Mac Miller started his career by singing for the Rostrum Records company; his first rapping debut was with this company, and the mixtape released was "KIDS."
His first mixtape was released in August 2010.
Then, the following year, his other mixtape, "Best Day Ever," was released, and one of the songs on the mixtape was "Donald Trump."
That Donald Trump song, which hit the U.S. Billboard Hot 100, received a platinum certification from the Recording Industry Association of America.
The word "Donald Trump" has real magic!
Then he started to release his first independently distributed debut album titled "Blue Slide Park," which was also a significant hit, creating history as the first independently distributed debut album to top the U.S. Billboard 200 since 1995.
Then, in 2013, Mac Miller founded his record label, "imprint REMember Music."
Do you find any names on this record label? Yes, Miller kept this name in memory of his deceased friend.
And he released the song "G.O.: O.D AM" under his record label, and then his career growth was set on an elevated path; he released many mixtapes and studio albums.
In addition, Mac Miller also starred in the television reality shows Mac Miller and the Most Dope Family, which were aired on MTV.
Miller's super-hit studio albums include the following:
Blue Slide Park (2011)
Watching Movies with the Sound Off (2013)
O.: OD AM (2015)
The Divine Feminine (2016)
Swimming (2018)
Circles (2020)
Mac Miller Cause of Death
Mac Miller died on September 7, 2018, in Los Angeles, California. He died from an accidental overdose of mixed drugs, including fentanyl, cocaine, and alcohol.
The three persons are convicted of supplying the fentanyl-laced oxycodone, and the culprits are Miller's drug dealer, Cameron Jame Pettit, Stephen Andrew Walter, and Cameron James Pettit.
He was severely affected by "substance abuse," where "substance abuse" refers to the uncontrolled use of alcohol, illegal drugs, or prescribed drugs that interfere with daily life.
The use of drugs itself is harmful to our bodies but imagine taking a drug in an uncontrolled manner. Furthermore, he had terrible drug habits.
Miller accepted all of his habits, which he even mentioned in one of his songs.
And he made every effort to overcome his addiction.
But the legend has passed away, and many fans have paid their respects to him.
And the Mac Miller Circles Fund was founded to help young musicians struggling with substance abuse.
But, in the case of Mac Miller's death, everyone missed the point. That is, why Mac Miller became addicted to drugs and alcohol.
It was due to depression; yes, Mac Miller suffered from depression, and to escape from that, Miller took up these habits.
As a result, people must concentrate their efforts on improving a person's emotional health. If someone had helped him deal with his depression, there are chances that he might be living now.
Mac Miller Net Worth
Mac Miller's net worth was $8 million when he died. However, no information on who is receiving his payments is available because his posthumous album has yet to be released.
We hope his acquired net worth will be helpful to his family and friends.
Also Read: Lil Wayne Rapper Biography
Mac Miller Personal Life
Mac Miller dated Ariana Grande, and yes, the couple was together for three years before splitting in May 2018.
Even Ariana was devastated to hear of Mac Miller's death, and even she shared her heartwarming message on Miller's death, and here it is.
"I can't believe you aren't here anymore. I really can't wrap my head around it.
"I'm so angry, so sad…" I don't know what to do. "I'm sorry I couldn't fix or take your pain away." I wanted to.
This shows her love and care for Mac Miller. Even after separating from a relationship, Arianna wants Miller to have a great life.
Before dating Ariana, Mac Miller dated Nomi Leasure, his high school friend, for seven years.
Also Read: Gwen Singer Biography
Mac Miller Physical Appearance
Mac Miller's tattoo information is one of his fans' most frequently asked questions; he has covered his body in tattoos and regrets not having enough space to ink them.
Here are a few more of Mac Miller's tattoos: Buddha tattoos, "no women, no crying," roses, smileys, dollars, sunsets, "most drizzle" letters on each finger, a heart, a cross sign, the Pittsburgh Pirates symbol, angel wings, a falling boy, beatboxing, a tribal chant, a hawk, an Einstein portrait, and so on.
We will see about his physical measurements; he is tall, at about 5 feet 7 inches or 170 cm or 1.7 m and 73 kg or 160 lbs.
The conclusion of this article and Miller's life
Share your thoughts on the death of Mac Miller in the comment section.
Next Read: Yolandi Visser Singer Biography